Angela Cummings Furniture
The average cost of an antique Angela Cummings Furniture is $5,550. The price can vary from $1,600 and $9,500 based on the condition, age, materials and aesthetic value for a specific Angela Cummings Furniture.
Glen Leroux Antiques Inc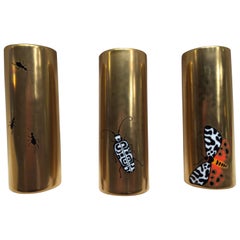 Angela Cummings Set Three Miniature Gold Leaf Hand...
Angela Cummings
Mid-20th Century Japanese Art Nouveau Porcelain
Enamel, Porcelain
Angela Cummings set of three miniature hand-painted gold leaf vases in original box with label, hand-painted one with ants, one with butterfly and one with beetle, beautiful delicate po...
Antique Cupboard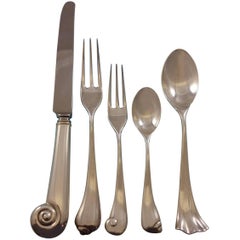 Angela Cummings Designer for Tiffany Sterling Silv...
Angela Cummings
20th Century Tableware
Sterling Silver
Unique Angela Cummings sterling silver dinner flatware set with fabulous modern shell motif, differing shells, 40 pieces. This set includes: Eight dinner size knives, 6 - 9 3/4" & 2 - 1...