Established and incorporated within Robert Young Antiques in 1983, Riviere is a small Interior Design Consultancy specialising predominantly in bespoke residential projects. The Riviere Portfolio includes both traditional and contemporary projects, each different in brief, style and character but all reflecting the Riviere signature style. Robert and Josyane are largely self taught and informed by instinct and eye, their schemes generally displaying a sensitivity to space, texture, light and colour. They are influenced by historical precedent and their formal training in the decorative arts and are excited by the juxtaposition of traditional and contemporary elements and materials.
Recognition
House and Garden's 100 Leading Interior Designers
Featured Articles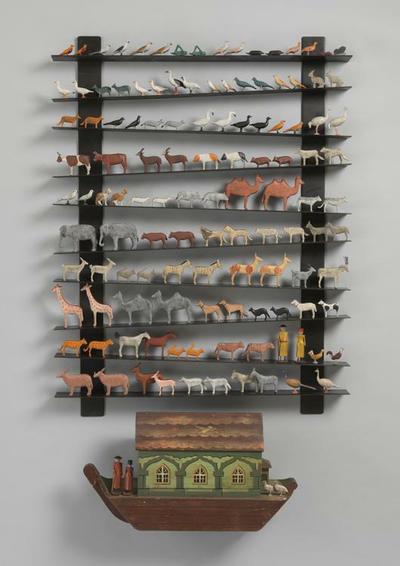 When Robert Young — a premier London specialist in British folk art — started out nearly 40 years ago, he all but invented the genre as a collecting category. Today, he is one of the city's most popular and respected dealers.
Read More