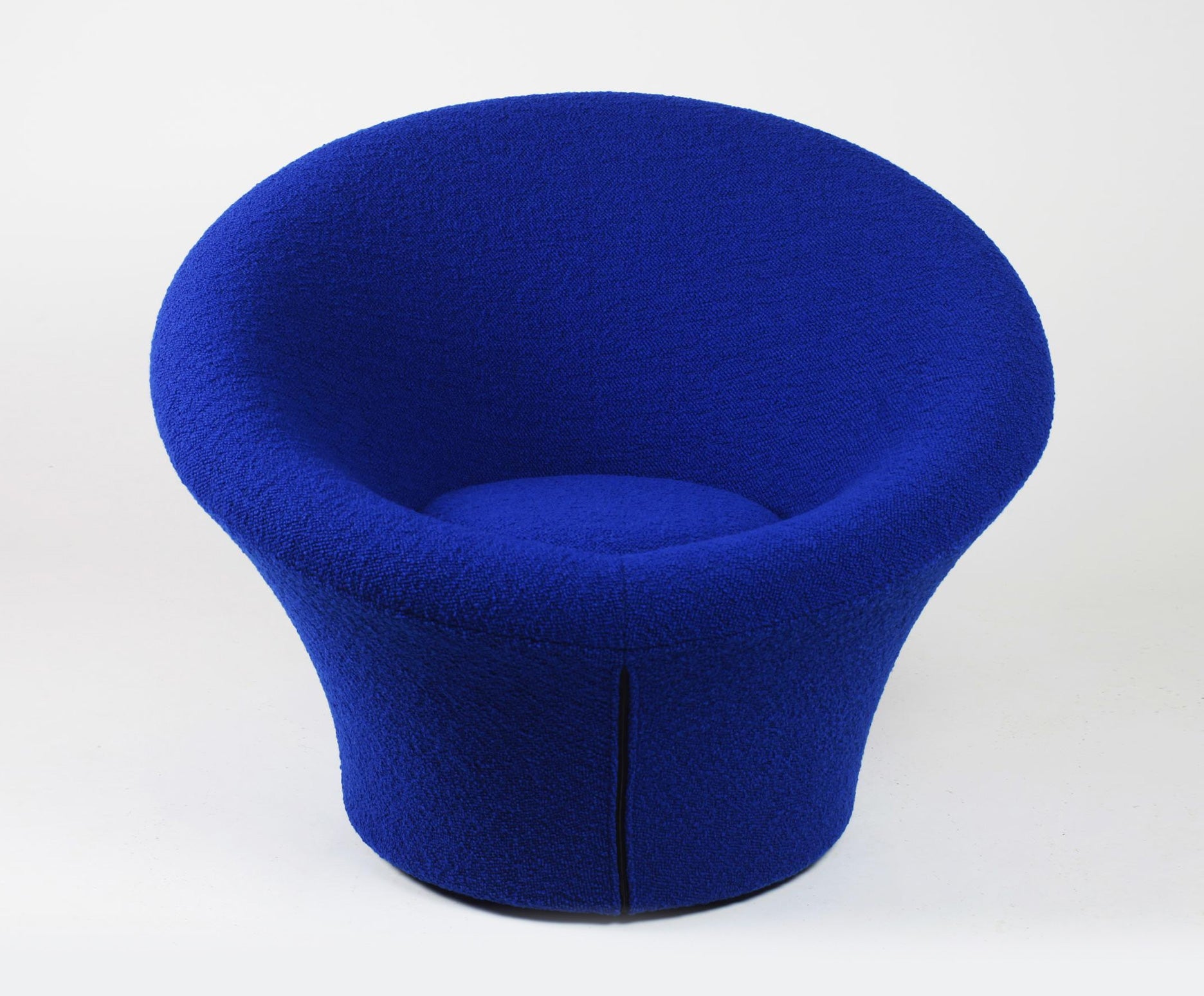 Iconic Designs
Mushroom Chair
About the Design
Plush, sculptural and low to the ground, the Mushroom chair is seating that prioritizes comfort over formality. Designed in 1960 to envelop the body, it anticipated an audacious era of exploration and rampant challenges to conventionality, and with its bright-colored fabric and bold organic form, the Mushroom chair was an immediate hit upon its release. For French designer Pierre Paulin (1927–2009), who had been in search of new methods of manufacturing chairs when he conceived of this provocative piece, he'd come a long way. 
Paulin initially pursued ceramics and then trained as a sculptor in Burgundy, but gave up the latter after he injured his arm during a fistfight. Instead, he attended the École Camondo in Paris. "To make drawings of Louis XVI chairs was a good education, like learning Latin,"' he later said of his time at the institution. Early-career modernist experiments saw Paulin working with bent plywood processes and covering chair frames with stretched womens' swimwear pieces during his tenure at Thonet — endeavors that would preface his celebrated work at Dutch manufacturer Artifort in the years that followed. 
The production behind the Mushroom chair was nothing short of revolutionary, even though it required minimal materials. Underneath its single-piece elastic stretch jersey cover, a frame of steel tubing covered with molded foam padding comprises the piece's alluring shape. Paulin would continue to use this construction technique at Artifort throughout the decade, including in two of his memorable designs, the Ribbon chair (1966) and the Tongue chair (1967). Still manufactured by Artifort, the Mushroom chair is as striking and seductive as ever.
More Pierre Paulin Designs