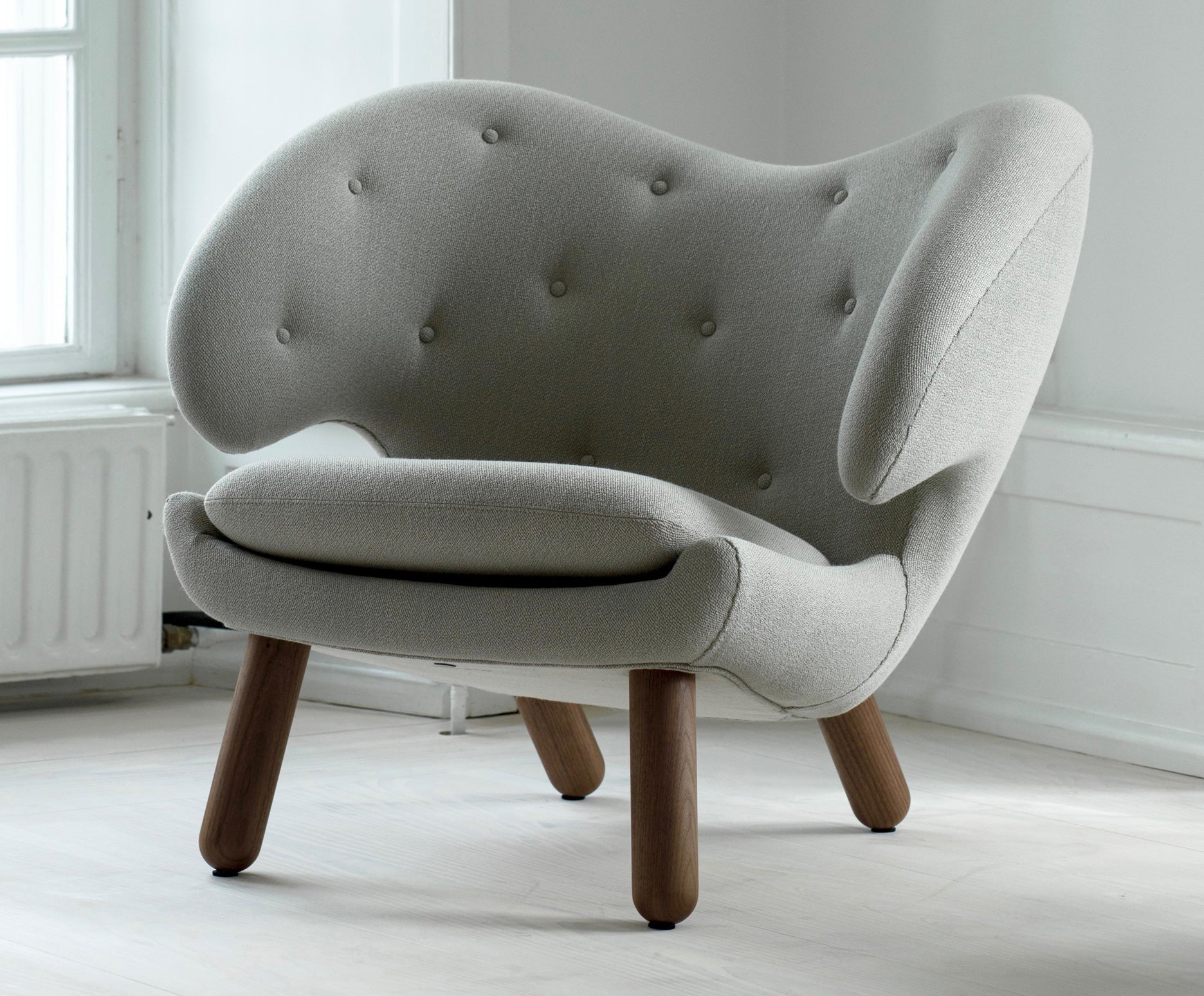 About the Design
A chair ahead of its time, Finn Juhl's (1912–89) Pelican was the Danish designer's first expressively sculptural piece — an influential and starkly unconventional example of Danish modern furniture. Produced for the Danish Cabinetmakers' Guild Exhibition in 1940, Juhl's curved, tufted and padded Pelican is reflective of modern art influences, in particular, works by Dadaist sculptor Jean Arp. Its organic shape and stumpy pine legs drew mixed reactions, however, with one critic comparing it to a "tired walrus." Although initially misunderstood, the Pelican embodied Juhl's interest in merging practicality with sculpture. It was an artful shift from the large and chunky seating that was popular during the 1940s.
A regular visitor at Copenhagen's National Gallery as a teenager, Juhl initially had his sights set on becoming an art historian. His father pushed him into architecture, and the younger Juhl would spend the first decade of his career working for Vilhelm Lauritzen's firm. Juhl mastered furniture design on his own and began to collaborate with cabinetmaker Niels Vodder in 1937. The two worked mostly with dark woods like rosewood and teak, producing popular designs such as 1949's Chieftain chair as well as the Pelican.  
One of his signature works, Juhl's Pelican chair is also among his most venturesome. It references directly the deep interests he developed as a young man, studying primitive art, Arp's works and Pablo Picasso. Relaunched by One Collection in 2001, the Pelican is still as wholly functional as Juhl intended — it's comfortable enough to read in for hours — but marks the outer limits of his very broad design capabilities.