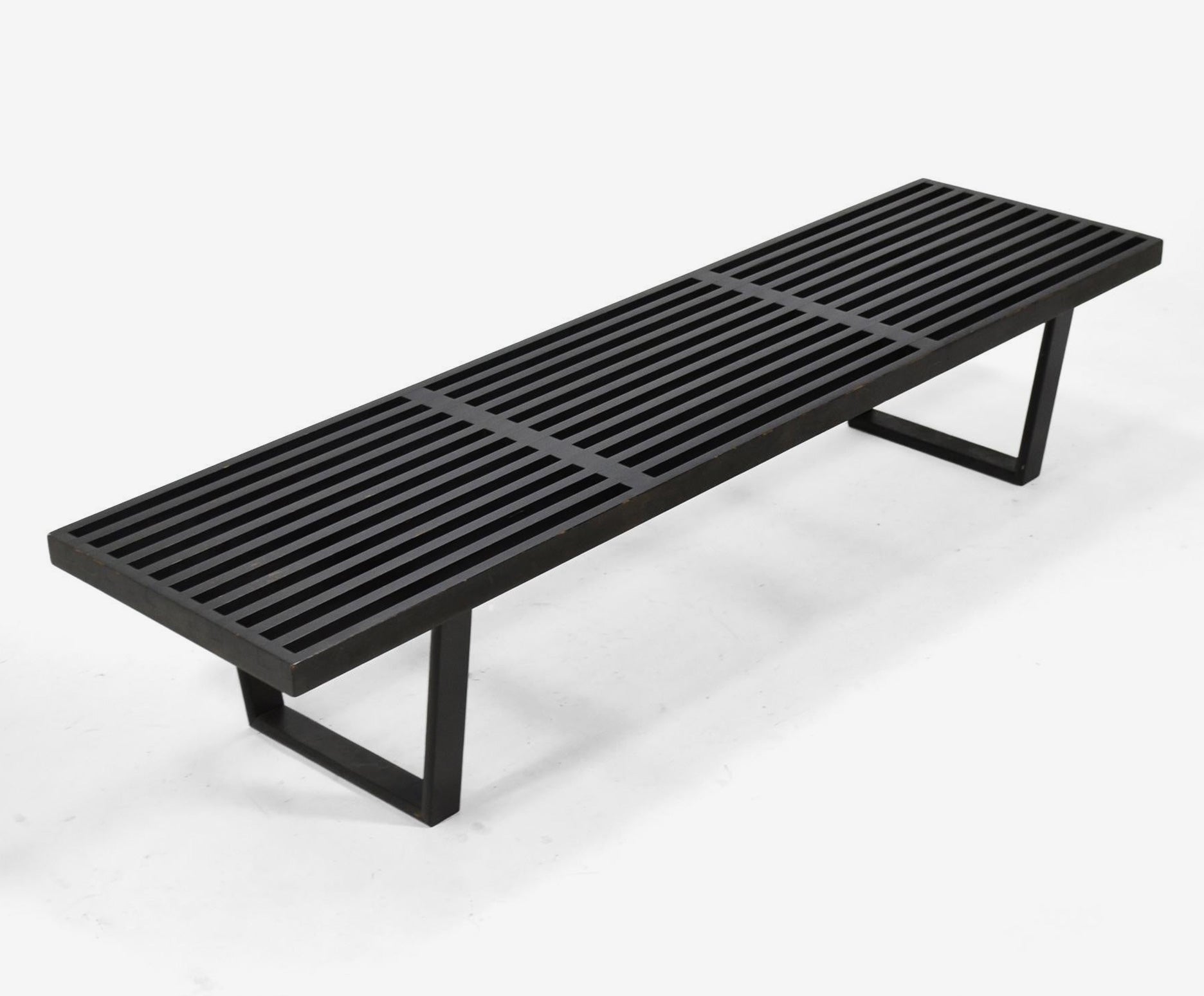 Iconic Designs
Nelson Platform Bench
About the Design
With its clean lines, sculptural shape and use of organic materials, George Nelson's Platform bench reflected the American designer's background in architecture and embodied modernist design. The bench, critical to the Basic Cabinet series he created for Michigan manufacturer Herman Miller — his first collection for the maker — demonstrates Nelson's enthusiasm for honest, pared-down design.
Nelson (1908–86) grew up in Connecticut and studied architecture at Yale University. While on a post-grad fellowship in Rome, he interviewed numerous pioneering modernist designers, such as Walter Gropius, Ludwig Mies van der Rohe and more for profiles that were published in American architecture journal Pencil Points. Nelson subsequently lectured at Yale and secured prominent architectural commissions, but his editor roles at Architectural Forum and Fortune magazine proved pivotal to his career. After Herman Miller founder D.J. De Pree caught wind of Nelson's Storagewall — a modular storage concept codeveloped with architect Henry Wright that was featured in Life and in the pair's book, Tomorrow's House — he invited him to design modern furniture for the company.
In 1946, Herman Miller debuted Nelson's spare and versatile slatted-wood Platform bench. Initially comprising a birch top and ebonized wood legs, the bench's metal base was integrated as an alternative in 1954. Nelson created his Platform bench for his office at Fortune before it found a home at Herman Miller, where it was marketed as seating, a low table or, per an Irving Harper–designed ad, a "plant rest." It was discontinued in 1967, but the company reintroduced it in 1994. Today, the Nelson Platform bench is available from Herman Miller as well as Vitra ("Nelson bench") in various sizes and finishes.
Previously Available Items
More George Nelson Designs