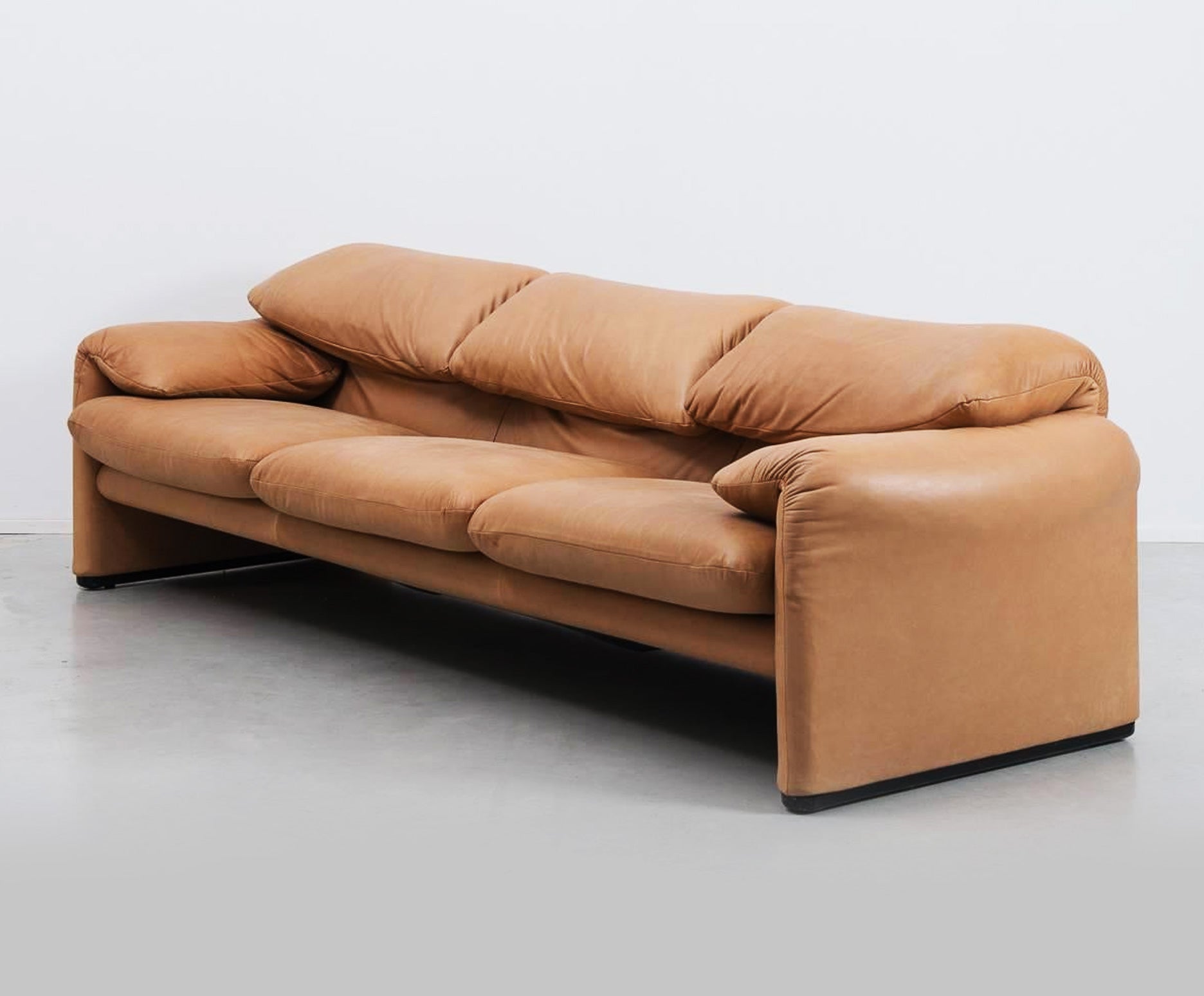 Iconic Designs
Maralunga Sofa
About the Design
While origin stories behind the world's timeless designs vary widely, the story of the Maralunga sofa is one of the best in design lore: As legend has it, when Cassina founder Cesare Cassina first saw the prototype for the piece in the mid-1970s by Italian furniture designer Vico Magistretti (1920–2006), he was so disgusted by it that he punched it, breaking the back of the sofa, which crumbled over itself . . . into the shape the piece would eventually take. ("Right, great, it looks perfect to me like that," Magistretti allegedly responded.)
Whether it was his accidental adjustment or further consideration of the design, Cassina clearly came around: His company debuted Magistretti's design in 1973. The Maralunga is characterized by what looks like a slumped backrest but is really an adjustable-height headrest, moved by way of a bicycle chain that runs underneath its plush foam cushions.
The effect is a sofa that serves two functions: It's both a backdrop for social conversation and a setting for solo relaxation. "My intention with Maralunga was to design an object that represented a whole range of interior architecture with a familiar feel," Magistretti said of the design. "Two positions, two possible uses, two different ways to create your own personal space inside a room."
While the Maralunga's boxy shape is pure '70s, the sofa holds its own in a range of interiors and remains popular today. Cassina now produces it in a variety of upholstery options and, in 2014, enlisted a slew of designers to reinterpret it in celebration of its 40th anniversary.
Vico Magistretti Maralunga Sofa
More Vico Magistretti Designs