April 18, 2021Dex Hamilton, founder of the 20th-century-design gallery Automaton, takes materials seriously. Drawn equally to the sinuous woodwork of 1920s French Art Deco and the organic 1960s Mexican modernist rosewood-and-cocobolo creations of Don Shoemaker, Hamilton stocks his downtown Los Angeles space with bronze coffee tables by Philip and Kelvin LaVerne, Bernhard Rohne's 1970s brass cabinets for Mastercraft and Mario Bellini leather seating from the 1980s. He also has a personal penchant for Michel Ducaroy's Marsala sofa for Ligne Roset, particularly the models with gray plexiglass arms.
"I could live in a home with nothing but smoked acrylic," he says with a laugh.
That home, however, probably won't be in Southern California. Hamilton is planning to relocate next year to a small town outside Dallas and build a 23-acre design campus there, including galleries, warehouses and workshops. "There is zero chance I could afford all of that in Los Angeles," he says.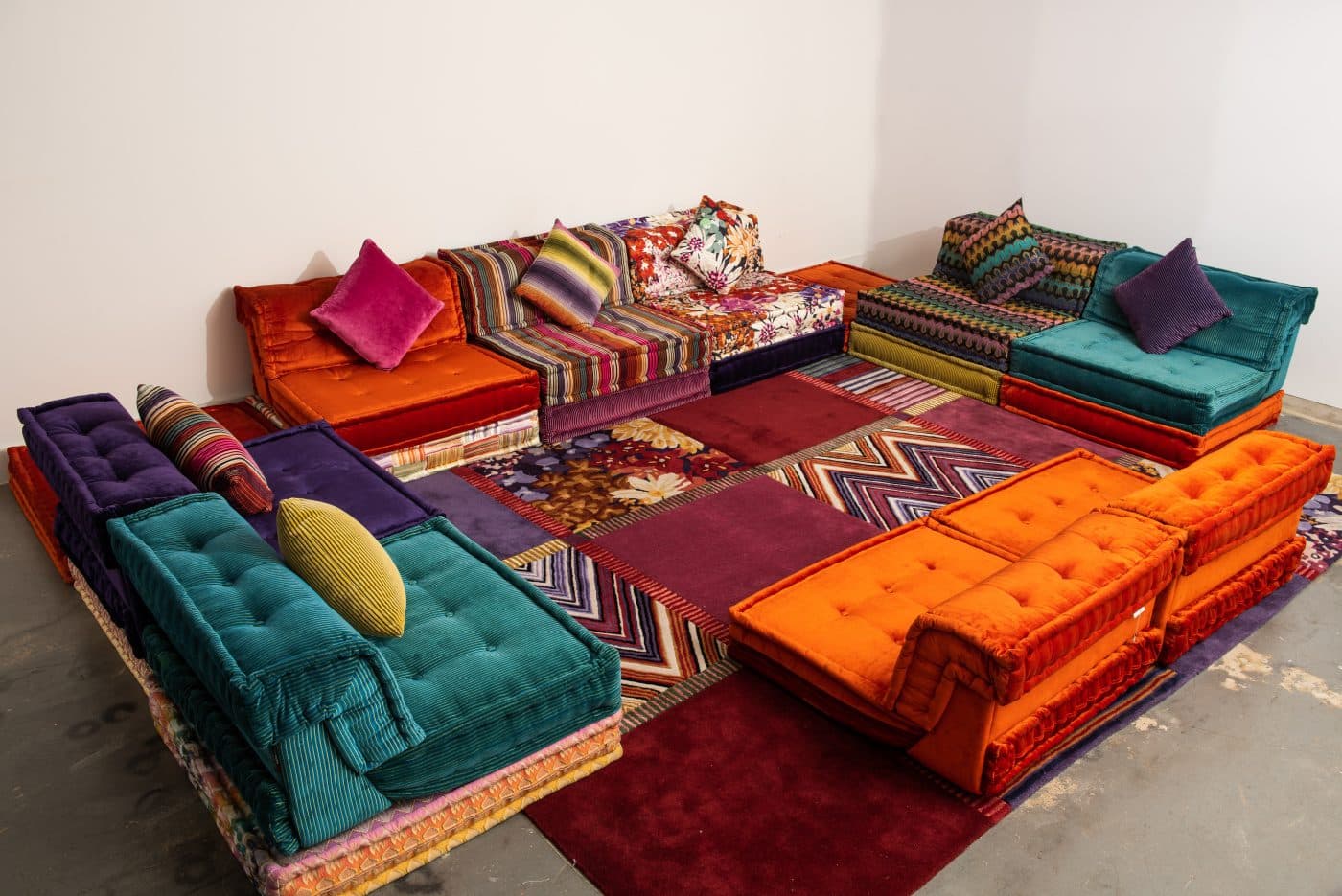 Hamilton developed an appreciation for design growing up in a suburban L.A. home furnished in 1970s splendor, complete with shag carpeting and macramé. "I helped my mom with a remodel in the late nineteen eighties," he recalls, "and it looked like a cheap version of the house in Beetlejuice, a little too postmodern."
After high school, he became a serial entrepreneur, eventually building a digital marketing and technology agency that gave him the means to collect vintage wristwatches and fill his home and offices with 20th-century furnishings.
In 2013, running out of room for his treasures and patience for his line of work, Hamilton created Automaton. Although the name has a sci-fi ring, Hamilton associates it with the mechanical marvels produced in the 19th-century, an era, he points out, "when things were made differently, to last many lifetimes."
Today, his passion-driven business boasts a clientele of high-profile decorators and celebrities. "I love working with the kids of high-net-worth families and helping them build collections," Hamilton says. "They are excited about design and open to new ideas and understand the 'cool factor.' "
At least, most of them do. "Recently," Hamilton recalls, "a young woman called me to sell her late father's Eames 670 Lounge, a second-generation rosewood example in all-original condition. She was going to use the money to buy a CB2 sofa. I tried to talk her out of it. I really tried."
Here, Hamilton speaks with Introspective about decorating trends, overlooked designers and the sentimental side of collecting.
What pieces do you offer that showcase your eye and how you approach acquisitions?
There was a pair of rosewood and leather chairs by Jorge Zalszupin that we sourced in Rio. What made them incredible was that they had inventory tags from Infraero, the Brazilian state-owned airport authority, which dated the chairs to around 1972 or '73, when Zalszupin was contracted to create the furniture for Infraero's new offices. In this day and age, having documentation like this is key to establishing authenticity.
Can you share some advice for maintaining the designs you sell?
Definitely care for your items. But also realize that they have lasted many decades and will still outlast the majority of new items bought these days. So, sit on that couch, or even fall asleep and drool on it. Let your dog and kids on it. That's the point of investing in furniture rather than stocks — you can enjoy and appreciate your investment while you own it.
What pieces do you love too much to sell?
Some of my most cherished items have very little resale value but have great sentimental value to me. What started me off as a collector was restoring some of my late mother's mid-century pieces in 2005: a nineteen-fifties Danish teak dresser, a fifties flip-top Chinese import liquor cabinet and a pair of Chinese carved-wood nightstands.
The nightstands needed a lot of work, so I brought them to an antique-restoration specialist and spent almost two thousand dollars restoring them. I told my uncle about it, and he said, "Oh yeah, I bought them for your mother for thirty dollars."
Where do you see design trends heading?
I'm seeing a big shift away from typical fifties Danish modern and into sixties and seventies mod and eighties postmod. Right now, I'm working with i 4 Mariani, repping their Tucroma dining chairs and Big/Superbig desk chairs. These are great and timeless nineteen-seventies Italian designs by Guido Faleschini, which are still produced with high-quality craftsmanship and a liberal use of leather in that cognac color that people really love.
In Southern California, I've come across a lot of designs by Steve Chase from the nineteen seventies and eighties, before he passed. He was much less a furniture designer than he was an interior designer, but he commissioned most of the furniture in his interiors, which I feel elevated him. Kind of like a Maison Jansen in that way. While I wouldn't consider myself a Steve Chase collector, I would gladly live in one of his homes.
You have a fondness for Michel Ducaroy, the French modernist famed for his low-slung seating designs, such as the shar-pei-ish Togo collection from 1973. Explain, please.
As much as I might want to, I'm not going to say that Togos are too overplayed these days, because they are incredible, and no matter how much I see them, I still love them. They are fun and comfortable to have in almost any room.
What designs do you jones for?
I don't really have a holy grail, but I would love to grow a strong collection of Gabriella Crespi. Her work was done in small numbers. It's extremely hard to get, so it is unconquered territory for me. I also like that she did collections — such as the Caleidoscopio lighting and Rising Sun rattan furniture — that were curated around how she felt at the time, bridging that gap between furniture and art.
---
Dex Hamilton's Talking Points