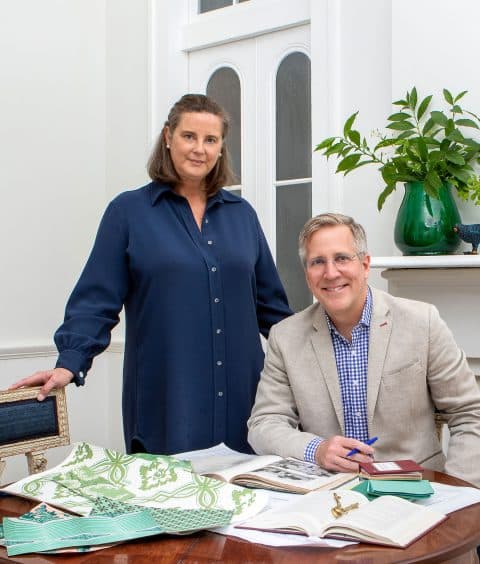 As the latest crop of contemporary condo towers rapidly reshapes urban landscapes, classically inspired interiors offer an alternative vision of gracious 21st-century living. These are not your grandmother's fusty rooms overstuffed with ornate molding and brown antiques. Rather, they are the sort of traditional yet freshly conceived spaces devised by studios that know how to find the delicate balance between old and new, then and now. One such firm is Brockschmidt & Coleman, based in New York with a satellite office recently opened in New Orleans's Garden District.
Whether they are transforming a restored Victorian in a New Jersey suburb, a horse farm in rural Pennsylvania or a sleek Manhattan apartment, firm partners Bill Brockschmidt and Courtney Coleman infuse their projects with gentility and the most desirable aspects of classicism as they break the rules with a playful, youthful take that is anything but staid.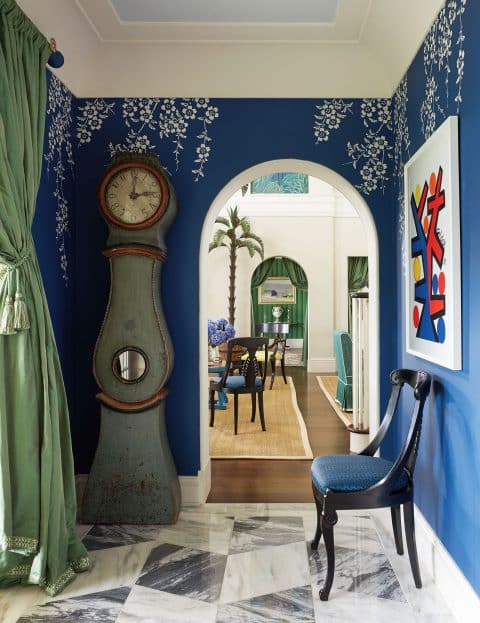 The duo begin their projects with the architectural envelope — no matter if it's centuries old or modern —sometimes modifying but always assessing it, determining its best aspects and its faults in order to develop a decorative scheme that complements the first while hiding the latter. "We look at the light, the details, the orientation, the flow and the proportions and evaluate them even before we start to form concepts for the decoration," says Brockschmidt. "We take our cues from the architecture, and we also always work to create a home that is specific to our clients." They've never wanted to have a house style, he goes on to explain. "We much prefer to make homes true to their owners' personalities."
A shared passion for historical architecture brought the business partners together. Both grew up in traditional houses in the South — she in Mississippi, he in Virginia — and went to architecture school, where they were disappointed by the lack of attention given to classical design. "You could look to historical architecture to inspire a postmodern solution but not to provide a solution in and of itself," Brockschmidt recalls. They met while volunteering at New York's Institute of Classical Architecture & Art, when the kindred spirits began visiting historic houses together to learn more about the decorative arts in early American decor. After each worked at architecture firms, they ultimately found their calling as interior designers, opening their studio together in 2001. They have carved out a niche since then by creating client-driven, traditional-led interiors that make smart, stylish use of color and pattern.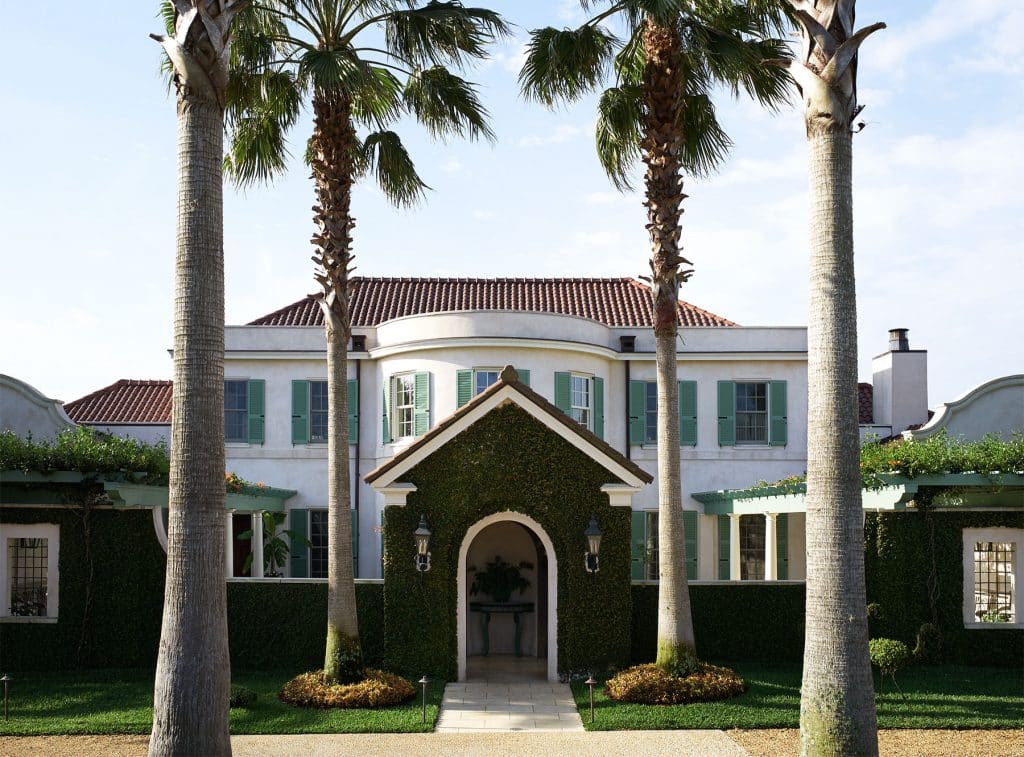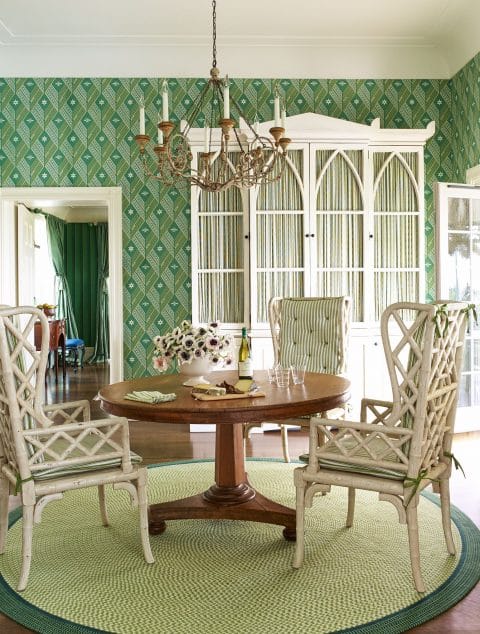 Their design studio, situated in a former printing factory in Manhattan's Flatiron District, perfectly expresses their classic yet cool sensibility. The front room has clean-lined walls and original wood-plank floors, which they left untouched, while their conference room features an antique Scottish sofa, a Coleman family heirloom rescued from the Mississippi Gulf Coast during Katrina, along with various flea-market finds. The walls of the studio space are papered in a dramatically overscale 19th-century damask pattern; the conference room is done in a late-18th-century arabesque pattern with pigeons that the designers had custom-colored in tangerine and turquoise. "We went for the most lurid color combination, and one of our first meetings here was with clients who wanted a white apartment," Coleman recalls with a laugh. "They couldn't even look at the fabrics in here."
The pair have done their fair share of white minimalist apartments since then. But most of their clients aren't color shy. For instance, in a Lake Wales, Florida, home designed by architect John Millner in 2007 to evoke a Barbados plantation house, the decorators conjured a look suggesting the New York couple who own it had lived there for decades, slowly building a collection of furnishings that includes what could be family heirlooms along with new finds and custom commissions. They deployed Emery & Cie's richly pigmented asymmetrical wallpapers in the entry and nearby wet bar, in which 1930s Empire-style chairs, purchased on 1stdibs from Mix Gallery, sidle up to a pert metal side table. The living room, meanwhile, is filled with timeless furnishings in lemon yellow, blue and green, inspired by the palette of a Josef Frank fabric, and in the dining room, they hung billowing emerald curtains worthy of Gone with the Wind's Tara. A bright orange fabric lines a Napoléon III cabinet purchased by the homeowners on 1stdibs, while a powder room's graphic pink-and-white Quadrille wallpaper provides a vivid backdrop for a vanity original to the house that the designers painted in matching hues. "We love color as a tool," Brockschmidt says. "We never say color is not part of the equation."
Brockschmidt & Coleman Makes Smart, Stylish Use of Color and Pattern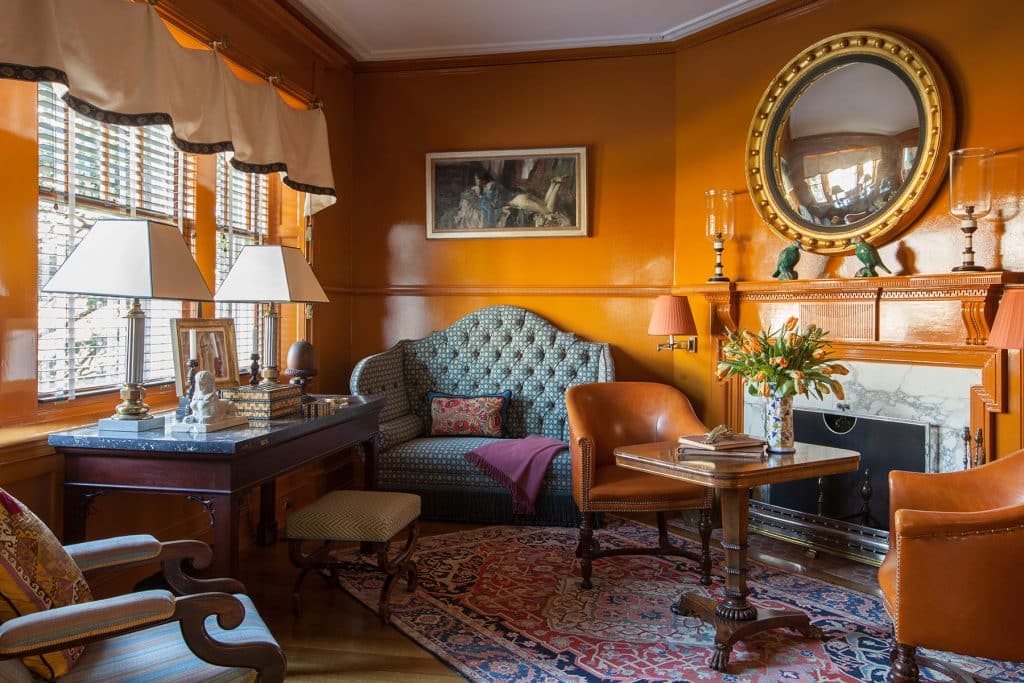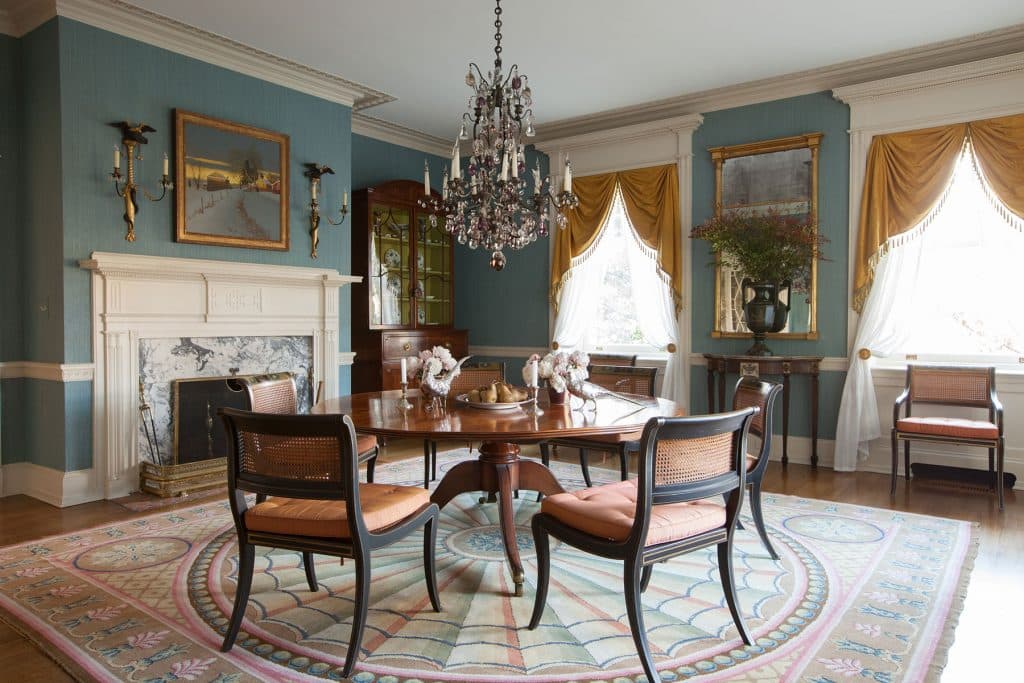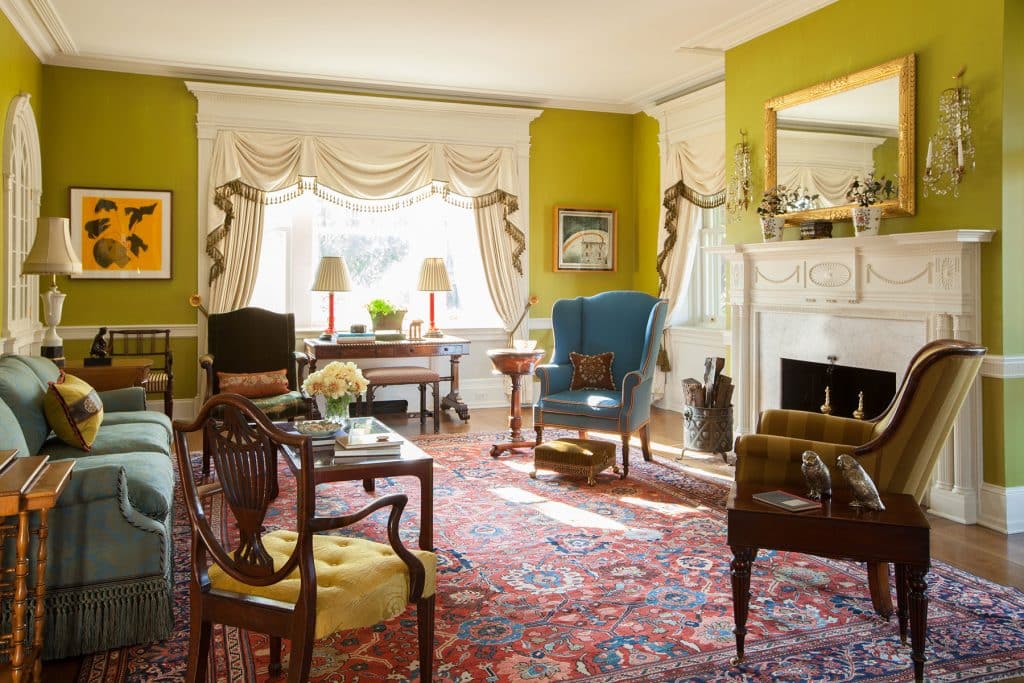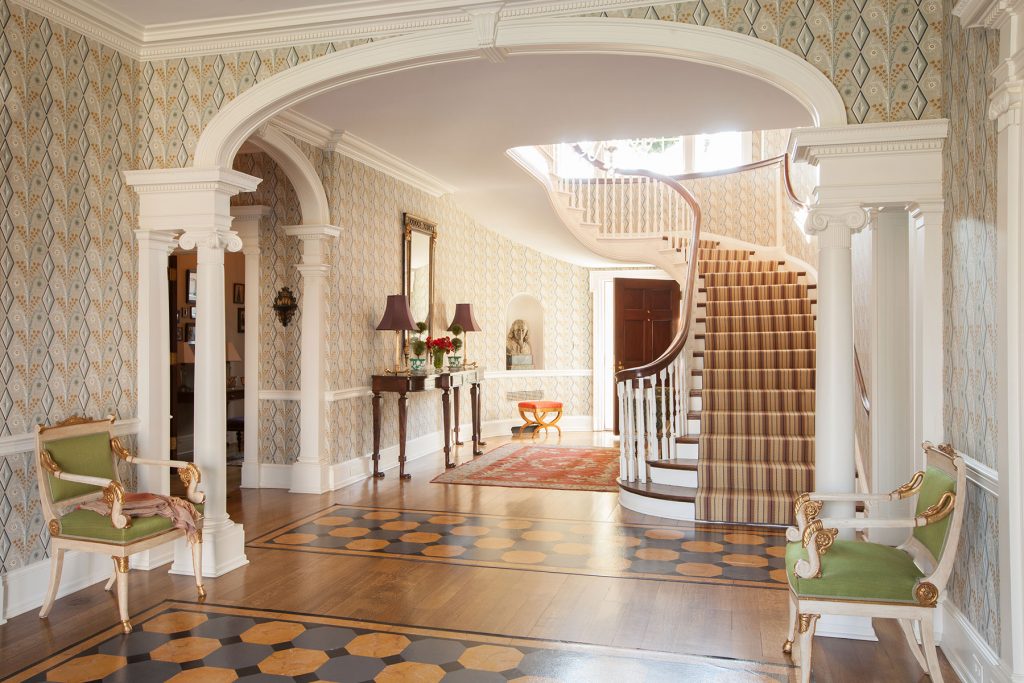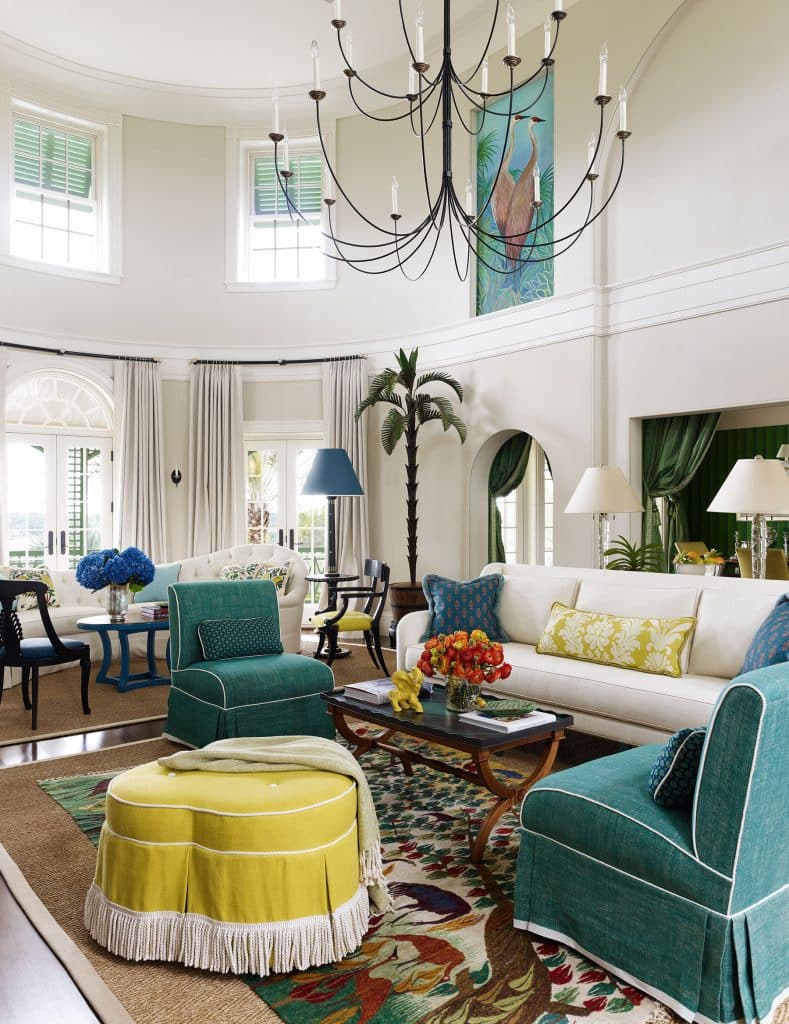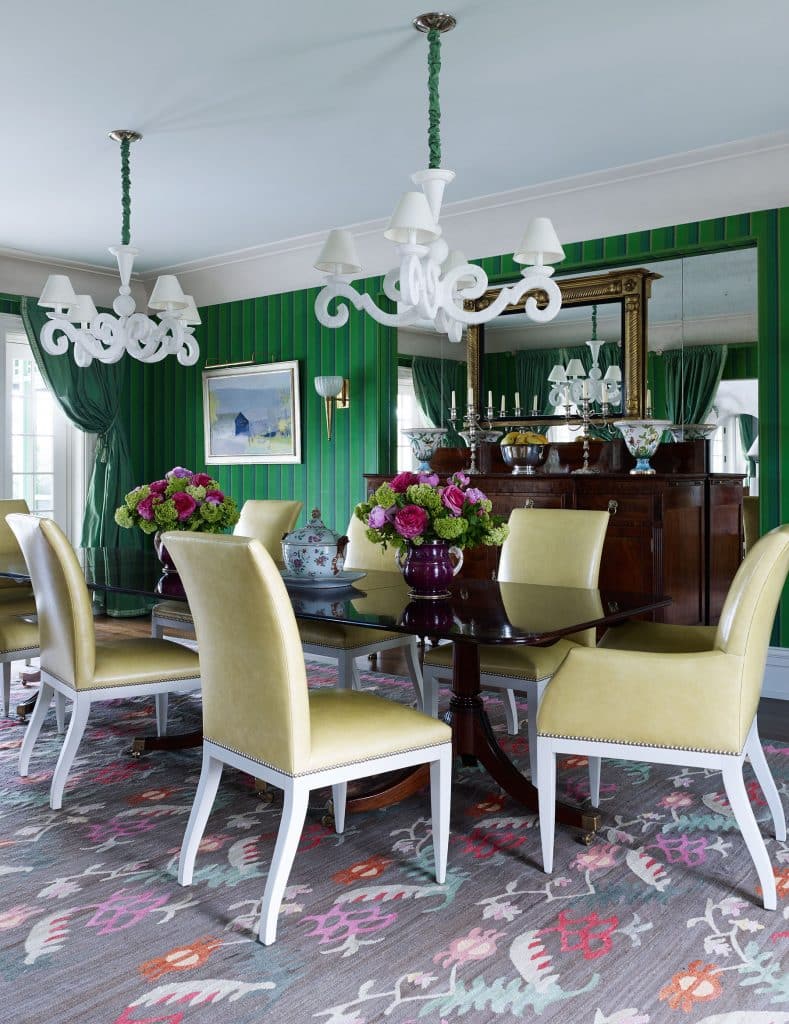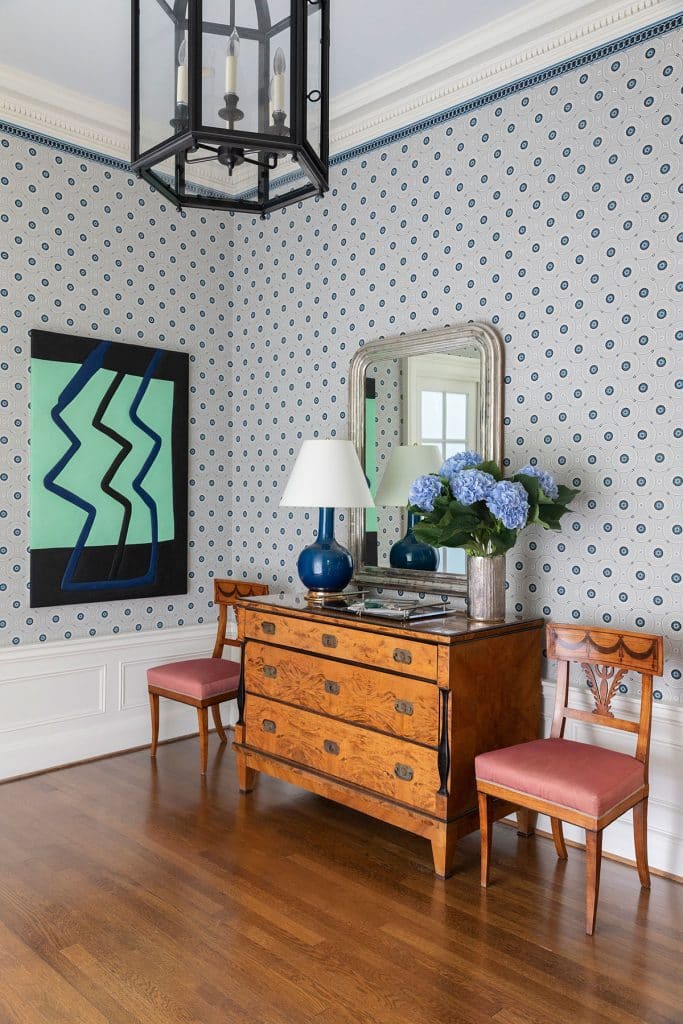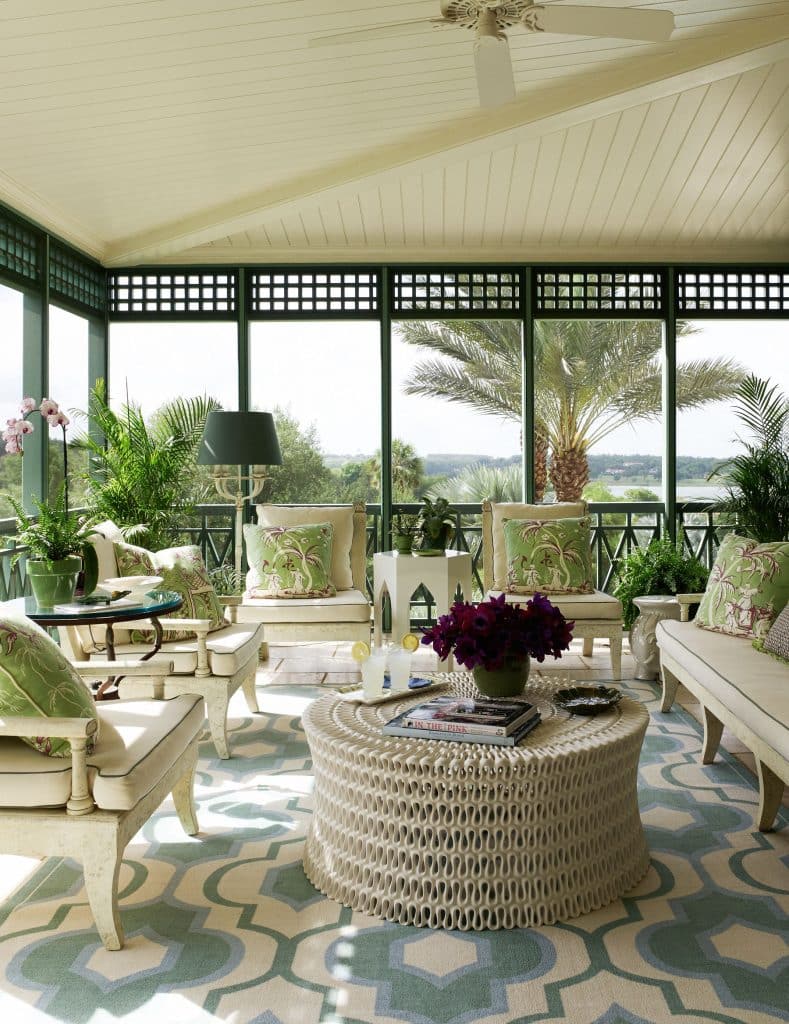 "We think it's a compliment if people say a space looks undecorated," Coleman adds, describing not only this project but an aesthetic that applies to much of the work of the firm. "We would describe it as not trying so hard. It doesn't look like the hand of a decorator has placed every object."
A young family's residence in Short Hills, New Jersey is just the kind of historically interesting yet design-challenged project at which Brockschmidt and Coleman excel. One of the original 19th-century Victorian houses developer Stewart Hartschorn built as part of the upscale planned community, it had been remodeled by the early 1900s in the Classical Revival style. And by the time its present-day owners came to the designers, "the vaguely Italianate gray stucco facade was actually rather attractive and a starting point for our color scheme," Brockschmidt says. Adds Coleman, "The couple are such great stewards of old houses like this one. They wanted to preserve and enhance the original architecture but still have their modern furniture and conveniences, too."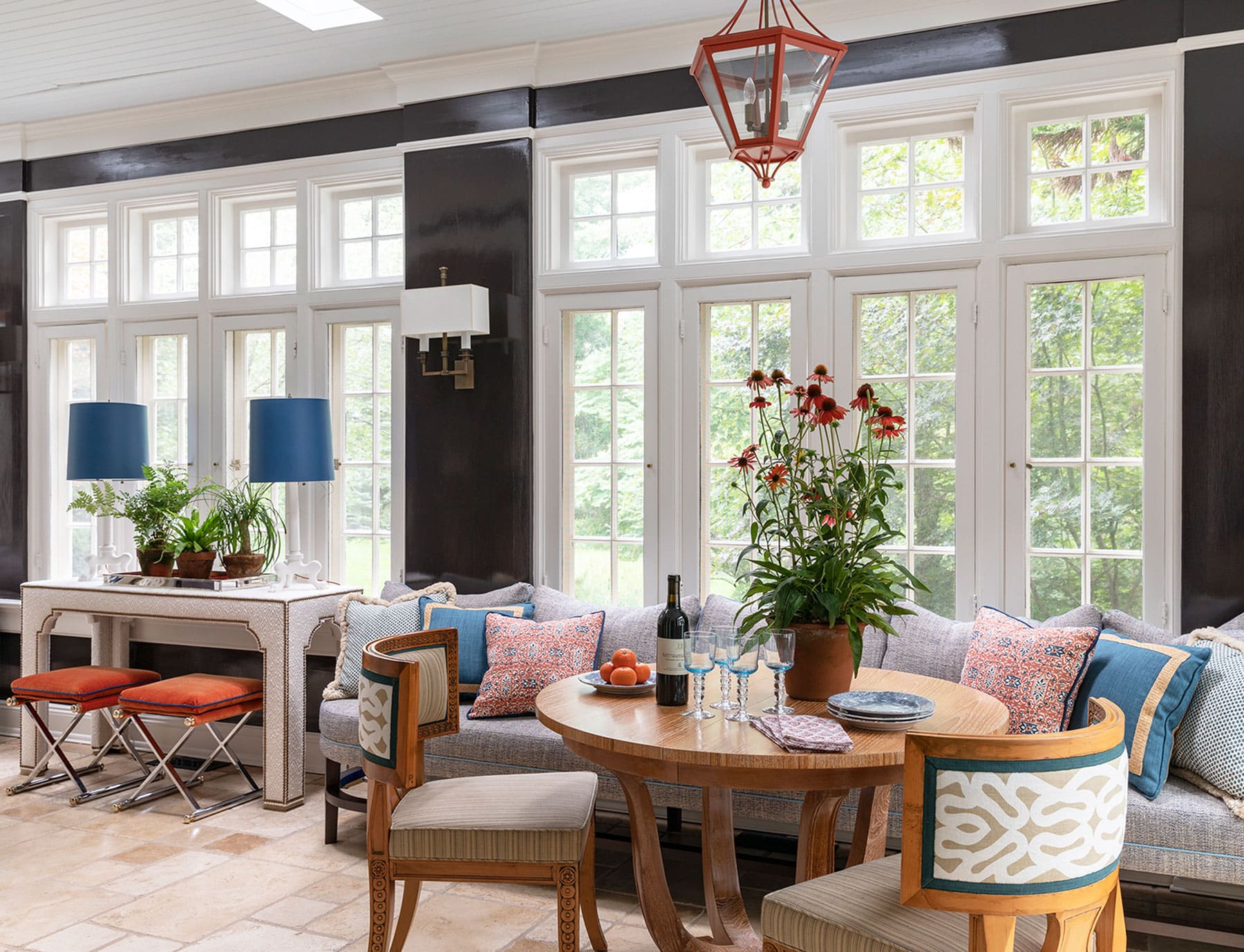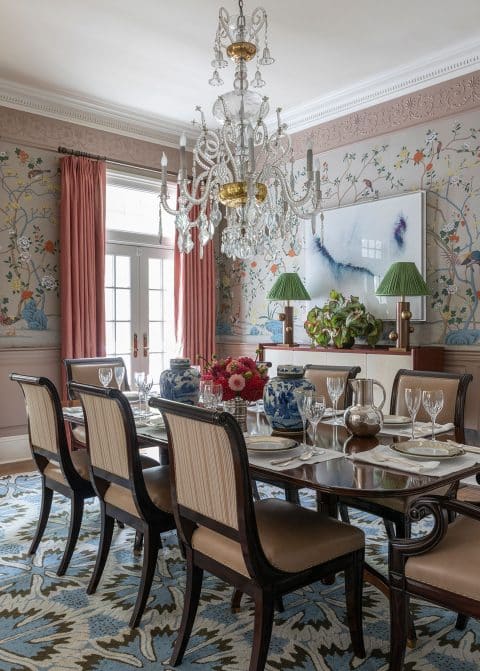 She and Brockschmidt set an ebullient tone in the entrance hall with an eye-popping Adelphi wallpaper based on an 1806 circular pattern. The clients collect abstract contemporary art, so the designers painted most of the home's walls creamy white and pale blue and deployed shapely furnishings, including Biedermeier, Empire and 20th-century Scandinavian pieces, that give the rooms personality but don't feel overtly curated. Suggesting family heirlooms, the entry's Biedermeier chairs, bought from Greenwich Living Antiques, join graceful contemporary wing chairs from Liz O'Brien. In the wife's office, a stately Swedish Art Deco walnut desk is paired with a steel-frame mid-century-modern chair. Coleman and Brockschmidt pulled out all the stops in the dining room, where the clients frequently entertain family and friends. A fanciful de Gournay floral wallpaper picks up the hues of a flamboyantly patterned rug, and an ornate 1870s crystal chandelier — another 1stdibs find, this one from the Los Angeles dealer Obsolete — hangs above a contemporary dining set inspired by a classical design. The result is a joyous atmosphere, whose successful evocation owes much to the designers' deft melding of fine old-world details with youthful new-world panache.
Describing the dining-room chandelier, Coleman says, "It has such great exuberance — it's really charming and not so serious." She could as well be referring to her and her partner's work.
Bill Brockschmidt and Courtney Coleman's Quick Picks on 1stdibs