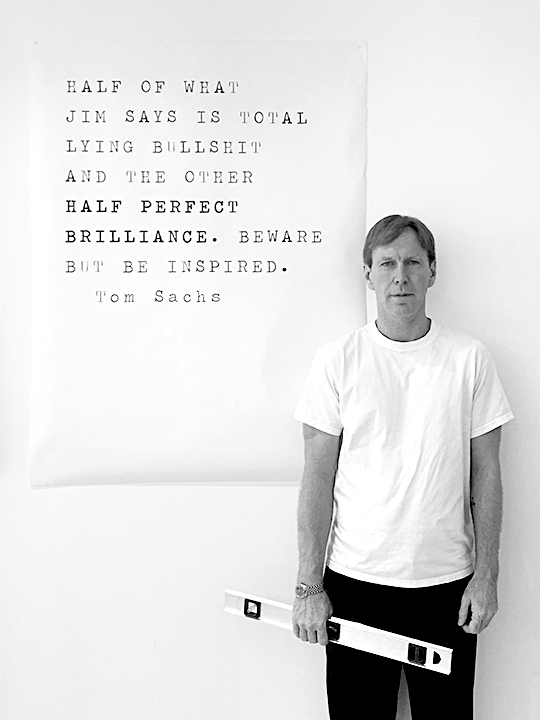 For years now, Jim Walrod has been unsure of his job title. During his three-decade career in furniture dealing and interior design, Mike D of the Beastie Boys referred to him as "the furniture pimp," the artist Will Cotton called him "my go-to encyclopedic resource for design questions," and the New York Times dubbed him "a taste maker's taste maker." Descriptions come and go, but Walrod is clear about one thing: No matter how many high-profile interiors he works on, he does not consider himself an interior designer.
"I hate interior designers," he says. "I don't want to inflict my taste on someone or sell them a package. I want to benefit from my client's perspective as much as they do from mine. I share my design knowledge with my clients and see how they react. Then, I lead them to more of what they like — not what I like. Hopefully, by the end, they think, 'Why did we hire that guy?' "
Another fitting title for Walrod might be educator. When he's not working on commercial and residential design projects, he's writing for design magazines that have youthful, punk-rock sensibilities and curating exhibitions that bring design, including his own furniture collection, to a wide audience.
His latest exhibition, "Difficult," is on view at the New York design gallery R & Company through October 29. Combining pieces from the Tribeca gallery's collection and his own, it explores the public's initial aversion to — and mockery of — pieces of furniture that have since become icons of 20th-century design: Frank Gehry's 1987 Big Beaver armchair, which one critic called the ugliest thing he'd ever seen; a 1950 Sol Bloom lounge chair made of woven steel mesh, which a writer suggested could be used as a barbecue; Verner Panton's 1958 Cone chair; Gerrit Rietveld's 1932 Zig-Zag chair; and many more once-unloved, now-canonical pieces. Initial reactions to the items are represented in text, archival images, ads and video, including a clip from a 1973 episode of the TV series The Odd Couple, called "Take My Furniture, Please," and another from the 1986 film comedy Ruthless People, which shows Danny DeVito walking through a house filled with cartoonish, colorful furniture by the avant-garde Italian Memphis Group.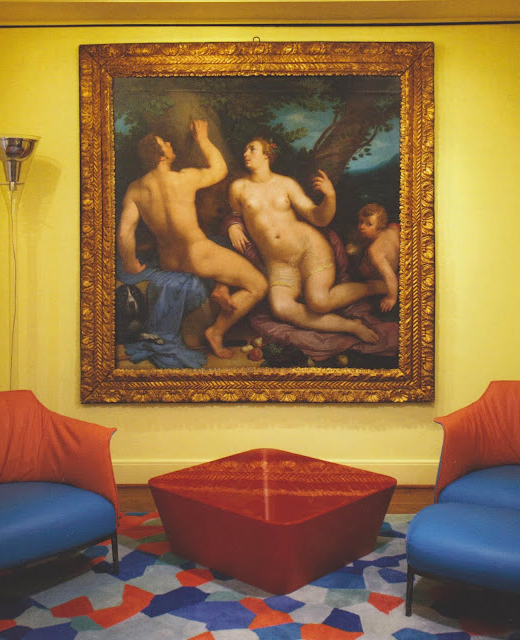 "The best design pieces I've seen are in films, and the films are mocking them," Walrod says. "I wanted to know why people hated these objects as much as they did, and why they're coveted as much as they are now. There's a safeness to what you already know, so time is the only critic that matters. The objects are now considered beautiful, but if you look closely, there's still a tiny bit of the subversive there. For instance, Rietveld's Zig-Zag chair totally upended the idea of a chair having four legs."
Walrod has often been ahead of the times in his furniture taste. As a teenager from Jersey City in the mid-1980s, his first job was at the trendsetting disco emporium Fiorucci, which featured Memphis pieces by designers such as Ettore Sottsass, Nathalie Du Pasquier and Martine Bedin.
"My approach has always been, I want something new, something that's going to offend me, shock me or make me question what design is," he says. "I have no nostalgia about anything. I like to have things that other people don't want. With Memphis, it's not easy to like, but if you like it, you love it."
Without a college degree or any formal design training, he went on to open his own furniture shop in Noho, selling 1960s and '70s experimental furniture at a time when it wasn't in vogue. "People didn't understand if it was office furniture or children's furniture," he recalls. He stayed in business thanks to one loyal client — Jenette Kahn, the head of DC Comics.
---
"I hate interior designers," says Jim Walrod. "I don't want to inflict my taste on someone or sell them a package."
---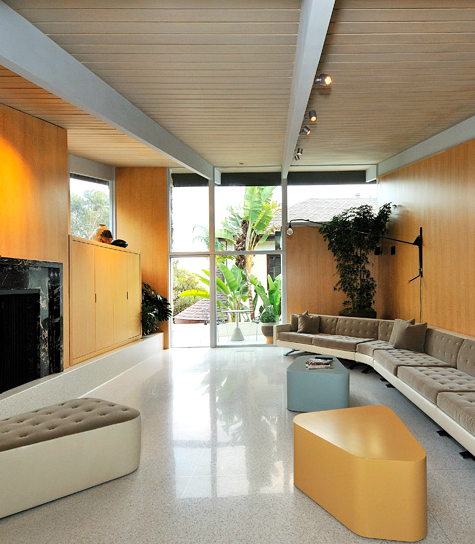 The '90s brought a venture with more mass appeal: He started the influential store Form & Function, in Soho, with Jack Feldman and Fred Schneider of the B-52s, selling California-style '50s furniture by the likes of Luther Conover and Greta Grossman. But after more than a decade of furniture dealing, he decided to leave the business. "I realized I was never going to be as good as any of those pieces of furniture," he remembers. "I wanted to affect culture and change."
Using the contacts he had made as a dealer, he got jobs designing big public spaces, such as the Park restaurant in Chelsea and The Standard hotel in downtown Los Angeles, and worked with top architects, such as Jean Nouvel. He saw the emerging wave of boutique hotels as a way to pass on design education to hundreds of thousands of people. Now, he works on residential projects for leaders in the tech industry and others, is the creative director of NYLO Hotels and leads the interior design for a $115 million rental development at 11 Greene Street, in New York.
That property is part of the Soho-Cast Iron Landmark District, and it will include 31 luxury lofts with soaring ceilings. Architect Gene Kaufman has called it a modern-day interpretation of a metal building. For Walrod, respecting the historic nature of the site was key. "The lofts will be old New York, but very clean," he says. "I took the developers on tours of old Soho buildings and showed them the tile work, the marble." There are brick walls and glass partitions in the interiors, says Walrod, who drew inspiration from the nearby Mercer Hotel.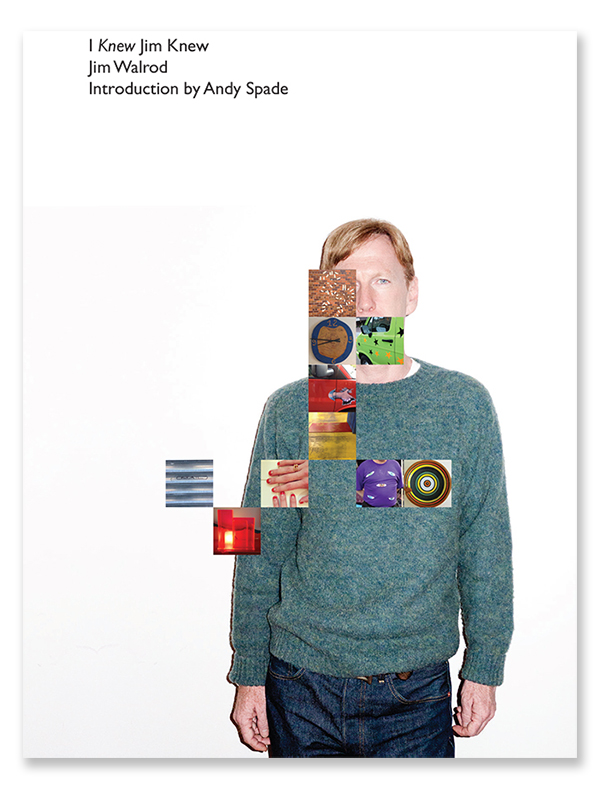 For NYLO Hotels, which are located in cities throughout the country, Walrod's mandate has been to create sophisticated spaces where young, savvy businesspeople can hold meetings in the lobby "without being embarrassed by an overstuffed, claw-foot chair in silver or purple velvet." Instead, he includes furniture by Tobia Scarpa and Sergio Rodrigues in the spaces, which are designed in the same easy-going spirit as the New York luxury co-working space NeueHouse and the Ace Hotel. "A sophisticated traveler doesn't want to be interrupted by flashy design," he says. "They want to be stimulated by good design."
Yet, he says his favorite work is writing: for Apartamento, an offbeat design magazine geared toward a younger readership; and the arts-and-culture biannual Bad Day, which he calls "a fanzine." (It's sold at Opening Ceremony.) Last year, Powerhouse Books published his book I Knew Jim Knew, a compendium of strange pop-cultural facts he's picked up over the years, like Liberace's moonlighting as an interior designer and the wood floors of the menswear store A.P.C. in Soho being left over from when the space was Julian Schnabel's studio. "I like books more than I like furniture," he quips.
After many years of "tastemaking," Walrod is still on the lookout for design that feels new and takes people by surprise — and he loves that his clients in the tech industry have futuristic sensibilities. (He jokes of the '70s and '80s furniture in his own Chinatown apartment, "It might as well be my grandma's house.") What gets him really jazzed these days are new pieces from Italian design companies Cappellini and Moroso: "They've kept the heritage of Italian design, anti-design and aggressive design intact in a beautiful way."
He also loves the experimental designer Gaetano Pesce, who, at age 75, is still creating one-of-a-kind, amorphous pieces out of poured resin. Pesce recently gave Walrod a lamp, and he was carrying it in a bag while he met with a group of straight-laced bankers. "It looked like an octopus, and the bankers were totally confounded," Walrod says. "I thought, Yup, Gaetano's still got it."
---
Shop the Exhibition