Italian, b. 1939
Gaetano Pesce is of a generation of Italian architects who in the early 1960s rebelled against the industrial perfection of modernism by conceiving new furniture and objects that were at once expressive and eccentric in form; or you might say they were more like art than functionalist design.
Born in the picturesque coastal Italian city of La Spezia in 1939, Pesce was a precocious talent who could have forged a career as an artist but opted instead to go to Venice to study architecture because, as he has said, it was "the most complex of all the arts." Rather than having new worlds opened to him at design school, however, he found the rationalist curriculum oppressive in its insistence on standardization and prescribed materials and technologies.
Pesce wanted to explore the latest of both materials and technologies to create objects and buildings never before imagined, with what he called "personalities" that spoke to the issues of the day. He was keen to examine ways to diversify mass production so that each manufactured work could be distinct.
In 1964, Pesce met Cesare Cassina, of the forward-looking furniture company C&B Italia in Milan (now known as B&B Italia), for whom he would create many important designs, beginning with a collection of what he called "transformational furniture" — two chairs and a loveseat — made entirely out of high-density polyurethane foam. To make the pieces easy to ship and cost-efficient, he proposed that after being covered in a stretch jersey, they be put in a vacuum, then heat-sealed flat between vinyl sheets. Once the foam was removed from its packaging, the piece returned to its original shape — hence, the name Up for the series, which debuted in 1969.
In addition to these pieces, Pesce proposed for the collection something he referred to as an "anti-armchair," which took the shape of a reclining fertility goddess, the iconic Donna. Producing its complex form turned out to be a technical challenge. Bayer, the foam's manufacturer, deemed it impossible to accomplish. Pesce persisted and came up with a new procedure, demonstrating not only the designer's key role in researching the nature and potential of new materials but also his vital importance in "doubting rules." The Up chair and accompanying ottoman were born, and they were revolutionary in more ways than one.
In the early 1970s, Pesce began exploring one of his key concepts, the idea of the industrial originals. Employing a mold without air holes, and adding a blood-red dye to the polyurethane, he cast a bookcase that resembled a demolished wall, the rough edges of the shelves and posts resulting from fissures in the material made by trapped air. Through his research into polyurethane, Pesce figured out a way to make a loveseat and armchair using only a simple wood frame and strong canvas covering as a mold. Since the fabric developed random folds during the injection process, the pieces were similar but not identical. Cassina named the suite of furnishings Sit Down and introduced it in 1975. By experimenting with felt soaked in polyurethane and resin, Pesce conceived I Feltri, another collection of armchairs introduced by Cassina in 1987.
Pesce has gone on to live a life that defies expectation and convention and along the way has become one of the most seminal figures in art and design.
Find vintage Gaetano Pesce chairs, sofas, vases and more on 1stDibs.
Iconic Designs from Gaetano Pesce
Explore timeless pieces that have earned their place in history.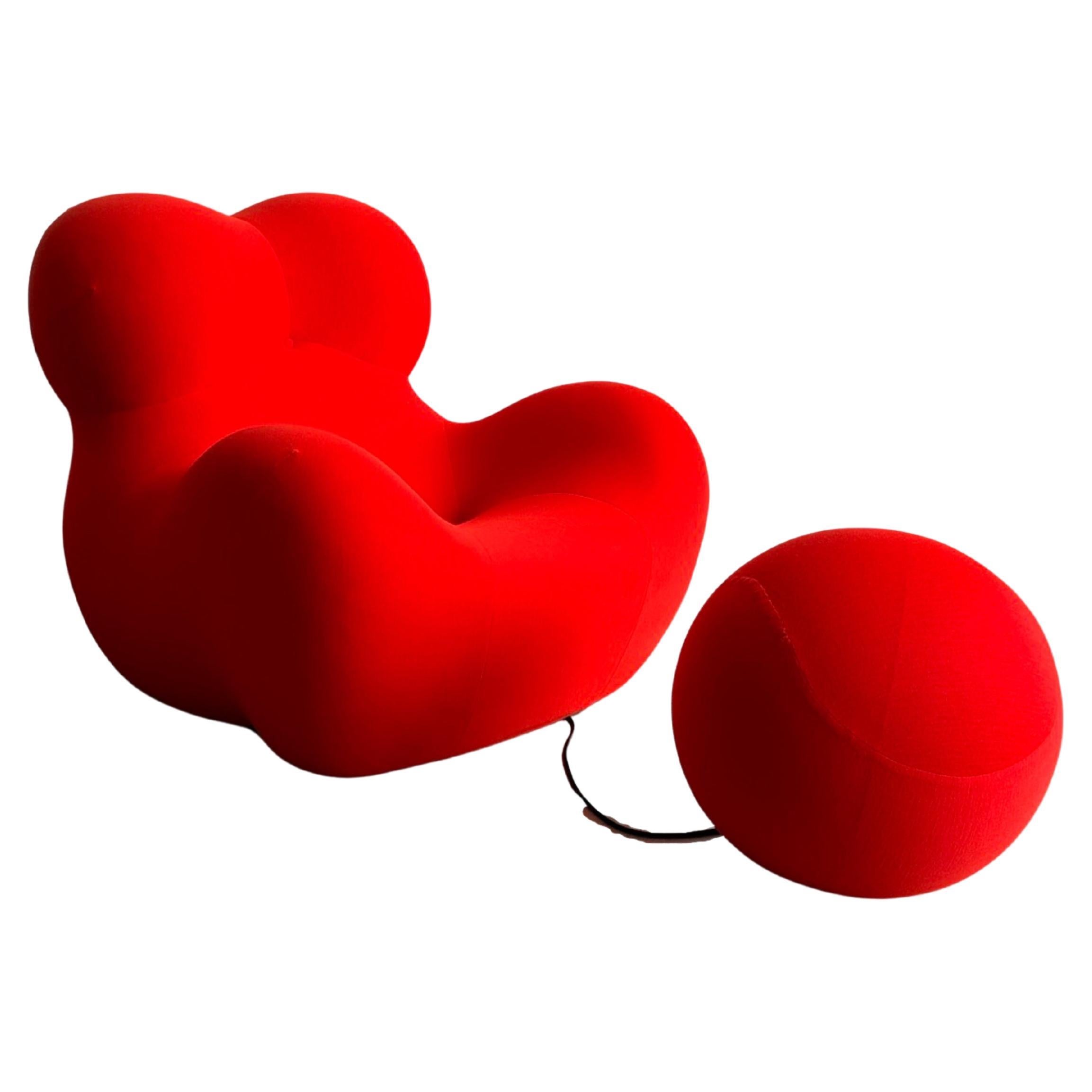 Gaetano Pesce Up 5 Lounge Chair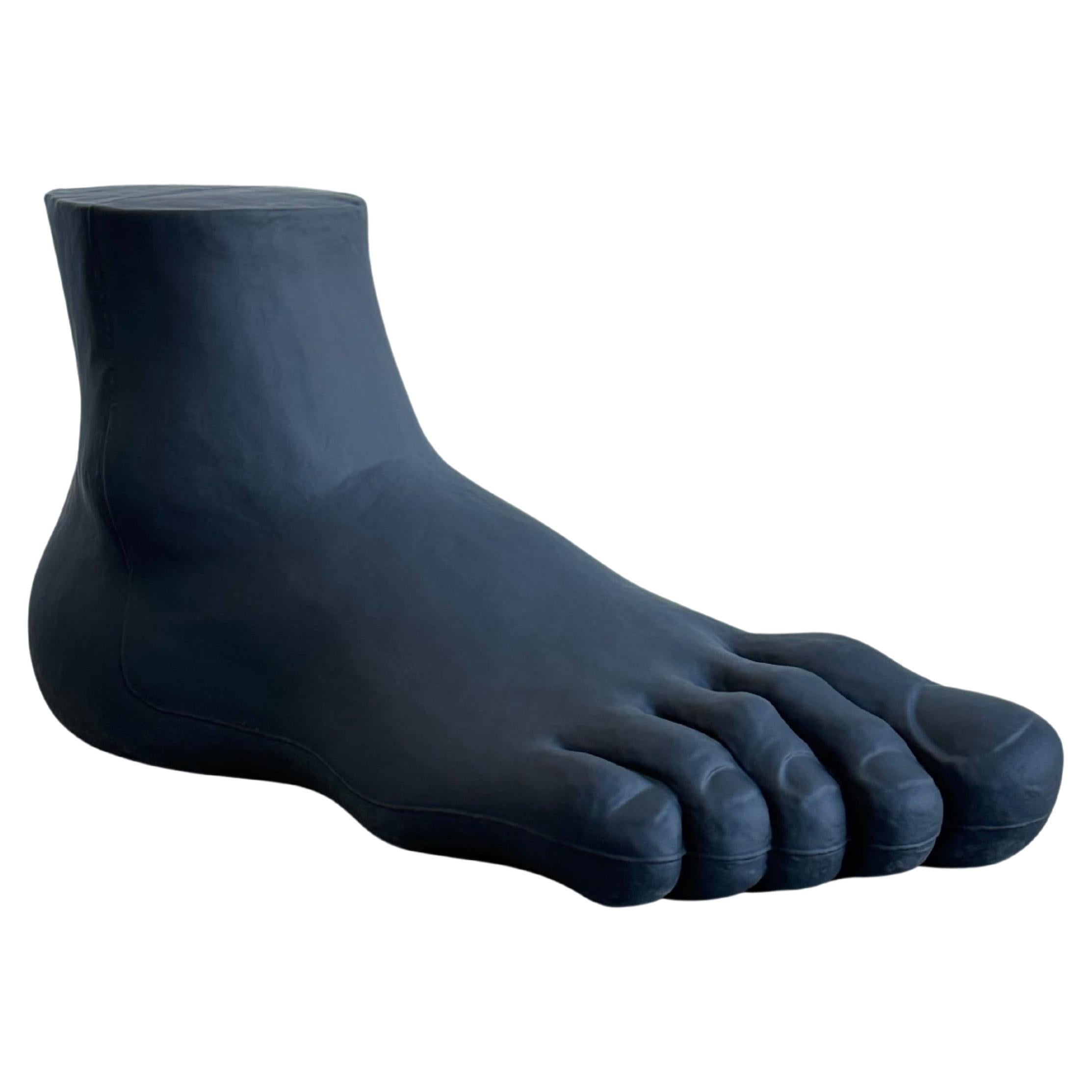 Gaetano Pesce Up 7 Chair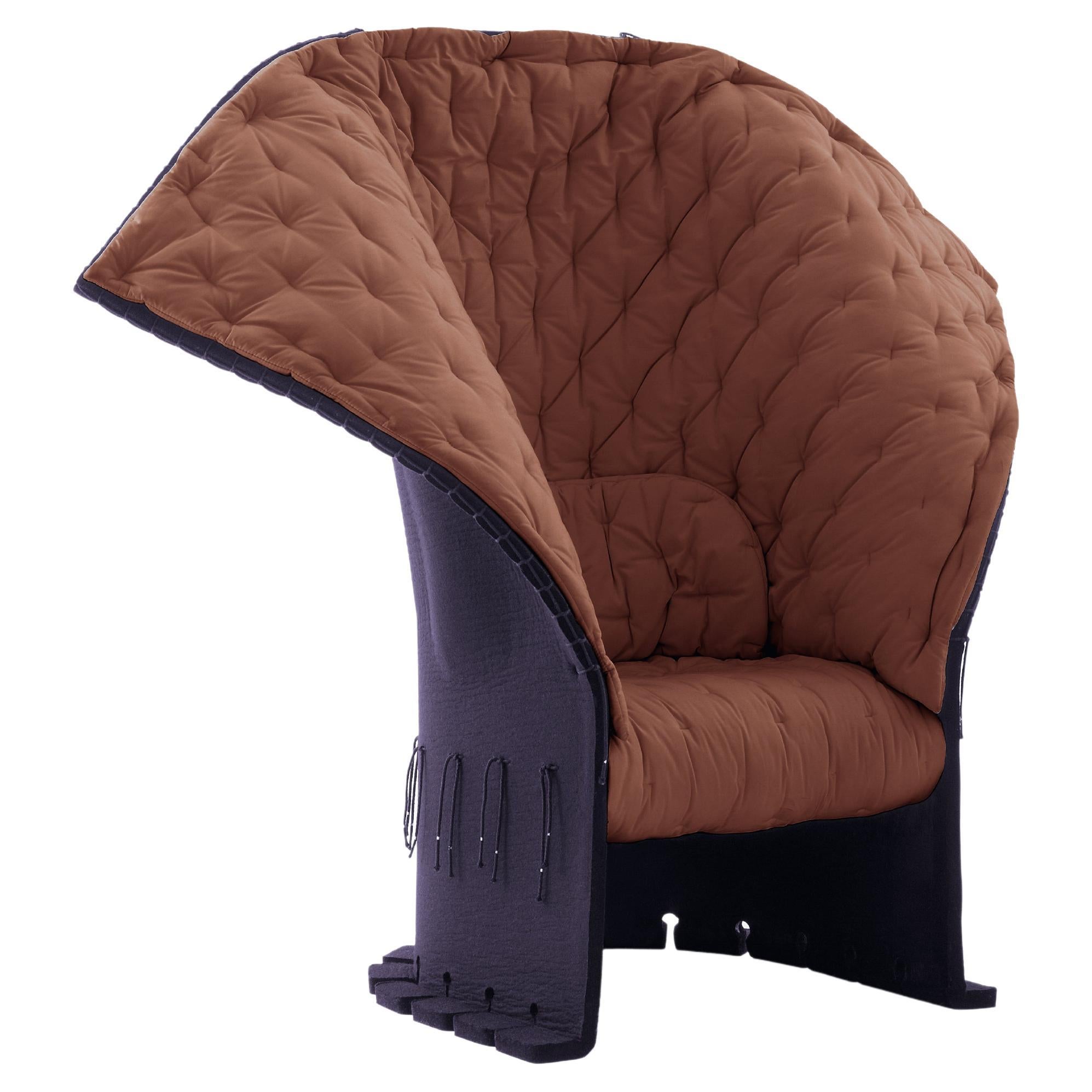 Gaetano Pesce Feltri
Browse all Furniture from Gaetano Pesce
Shop Now
Creators Similar to Gaetano Pesce
More Gaetano Pesce Designs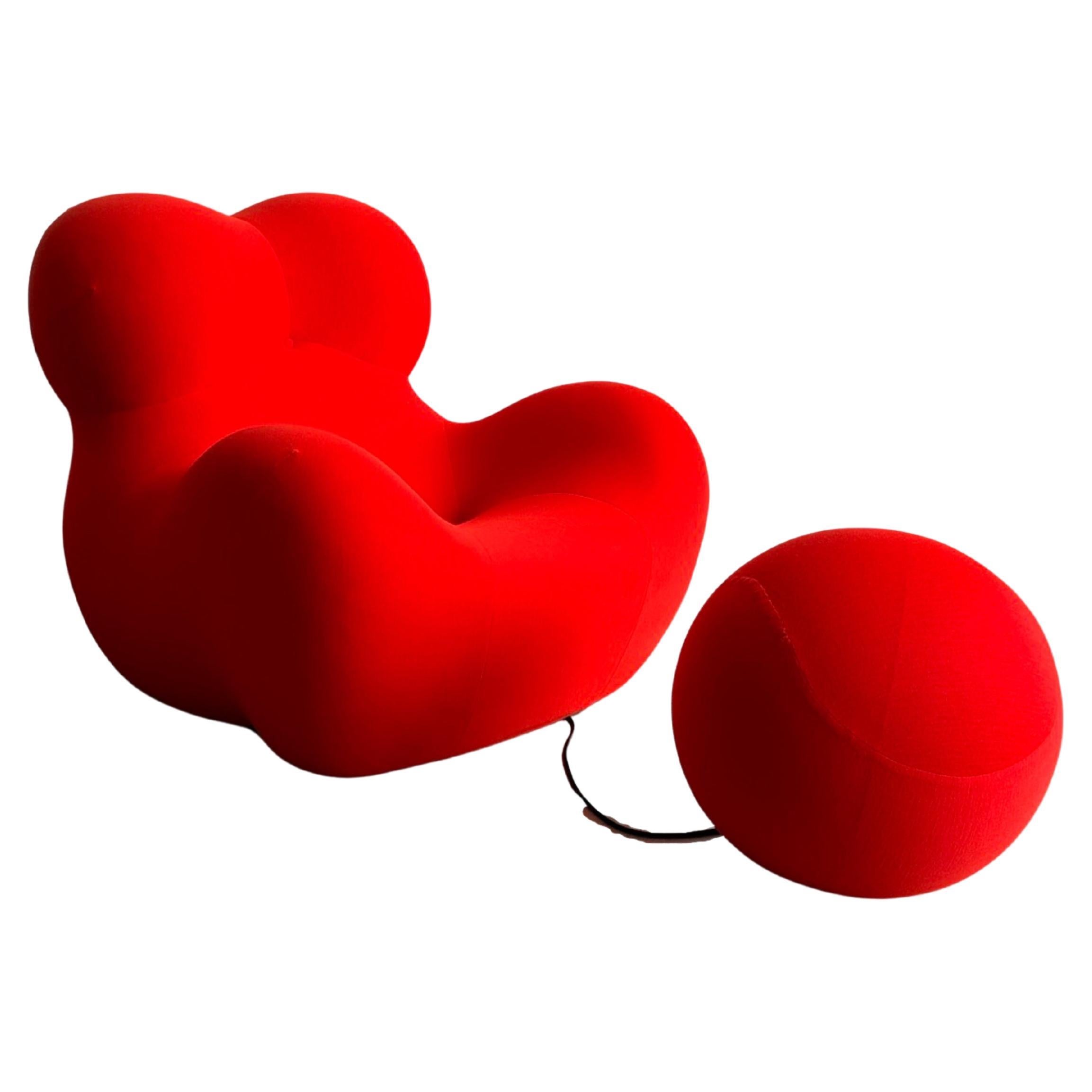 Gaetano Pesce Up 5 Lounge Chair
Gaetano Pesce Up 5 Lounge Chair
Materials
Fabric, Foam, Plastic
Styles
Mid Century Modern, Modern
Shop All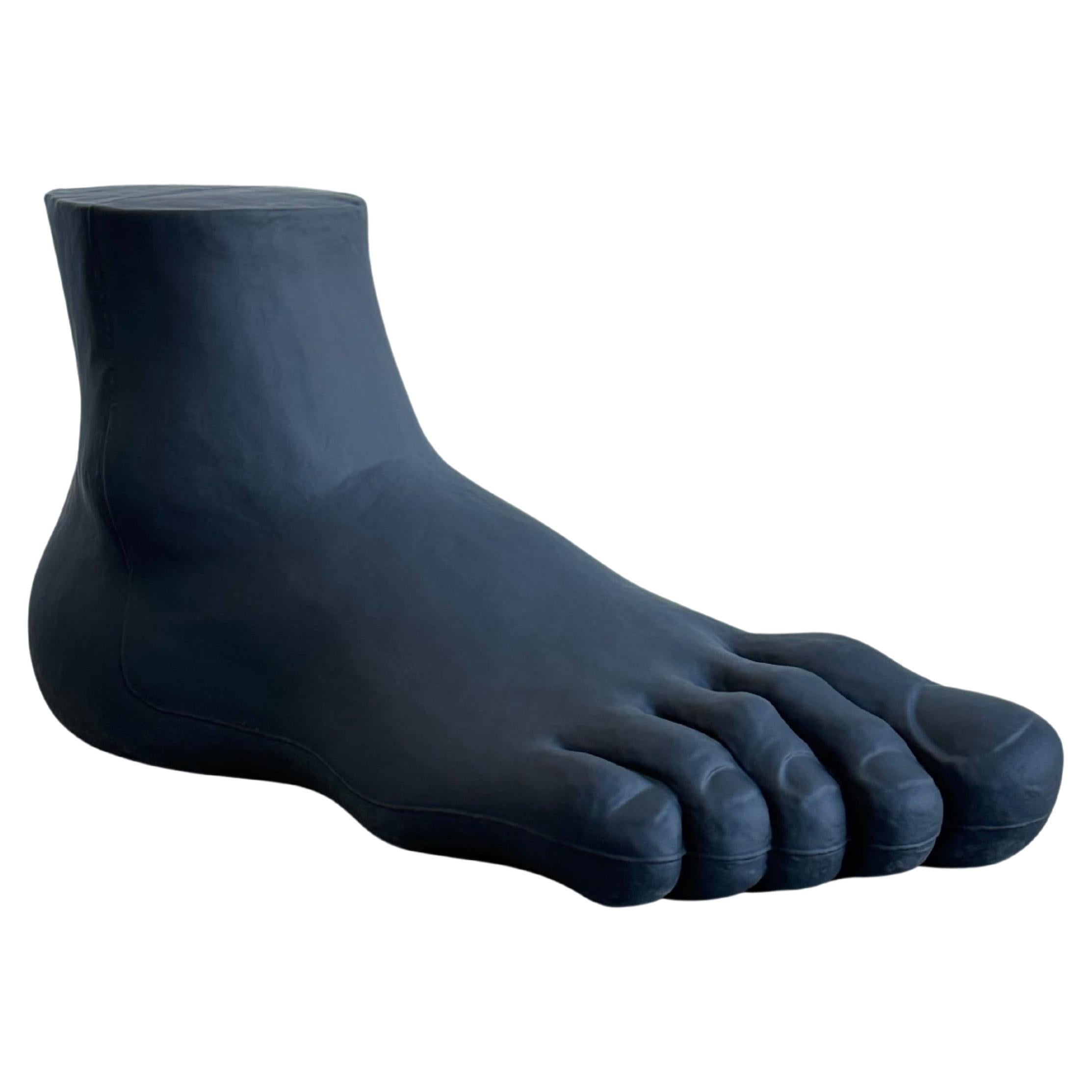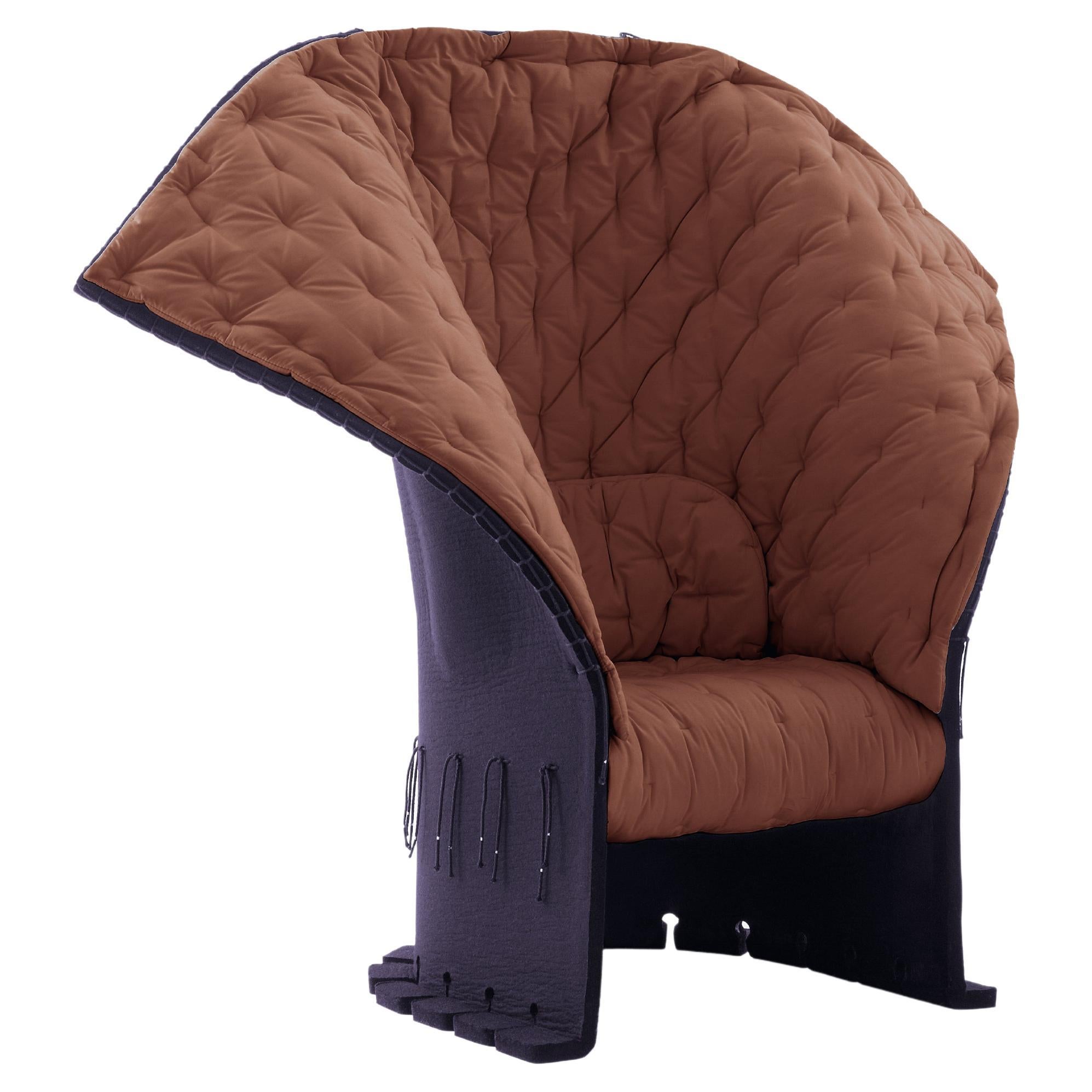 Materials
Fabric, Felt, Organic Material, Resin, Wool
Styles
Mid Century Modern, Post Modern
Shop All
Gaetano Pesce furniture for sale on 1stDibs.
Gaetano Pesce furniture are available for sale on 1stDibs. These distinctive items are frequently made of
resin
and are designed with extraordinary care. There are many options to choose from in our collection of Gaetano Pesce furniture, although
red
editions of this piece are particularly popular. We have 60 vintage editions of these items in-stock, while there is 442
modern
edition to choose from as well. Many of the original furniture by Gaetano Pesce were created in the modern style in
europe
during the
21st century and contemporary
. If you're looking for additional options, many customers also consider furniture by
Ettore Sottsass
,
Salviati
, and
Carlo Moretti
. Prices for Gaetano Pesce furniture can differ depending upon size, time period and other attributes — on 1stDibs, these items begin at £73 and can go as high as £77,404, while a piece like these, on average, fetch £410.