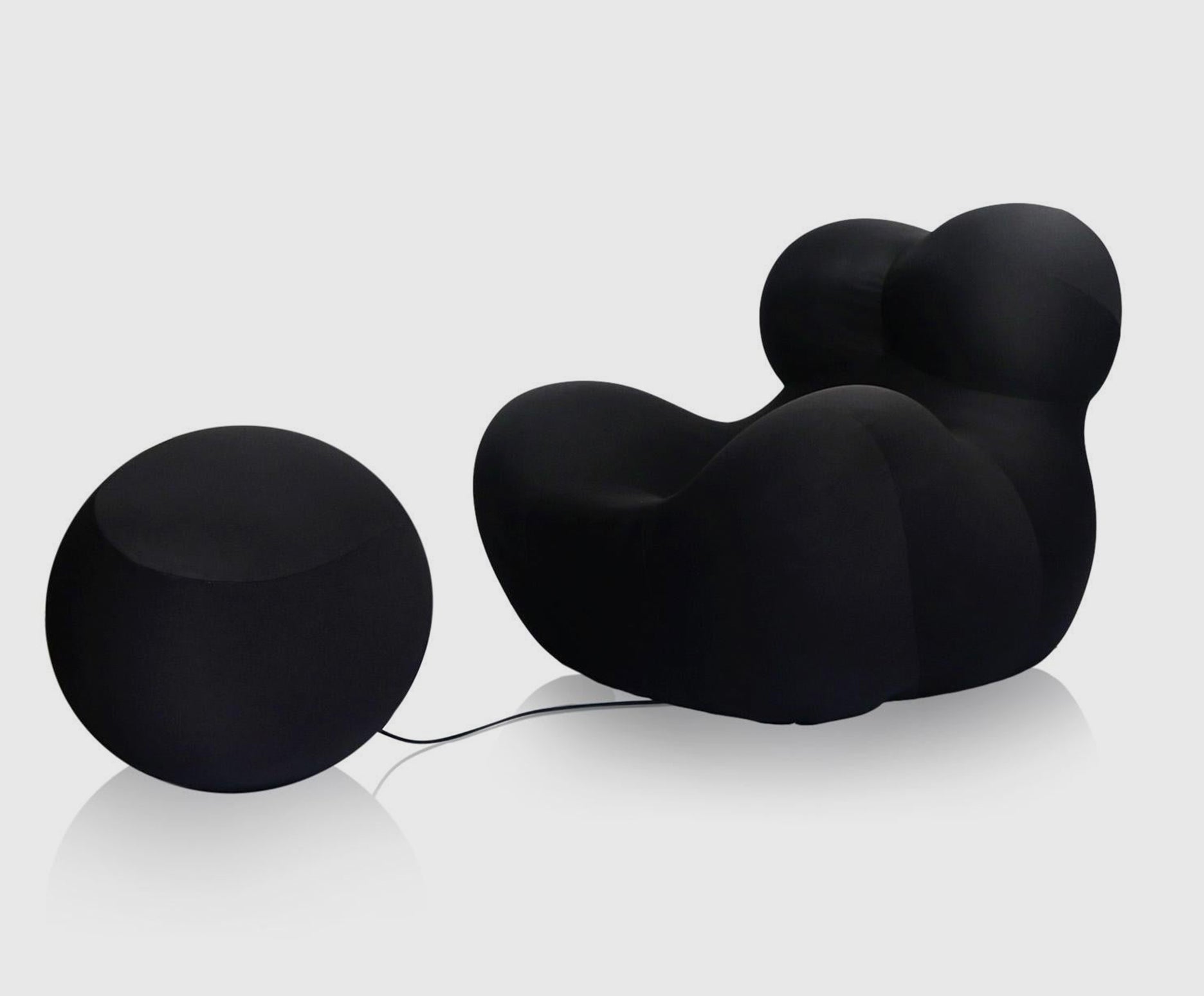 About the Design
In 1968, while in the shower, Italian architect and designer Gaetano Pesce looked down at the sponge in his hand and was instantly struck by how it returned to its original form after being squeezed. Not long after, in 1969, the Up chair and accompanying ottoman were born, and they were revolutionary in more ways than one.
Originally manufactured by C&B Italia and relaunched in 2000 by its current iteration, B&B Italia, the curvaceous Up chair was made of polyurethane and could be compressed to one-tenth its volume — flattened into a disk — for shipping. The most radical (and fun) part? Like Pesce's sponge, it would permanently pop into shape once opened.
The piece's material innovation was remarkable at the time, while the silhouette of the chair, inspired by fertility goddess figures, is steeped in symbolism. Pesce, who initially named the set Donna, gave the chair an unmistakably feminine form, and the seat is attached to the spherical ottoman by an elastic cord similar to an inmate's ball and chain. The designer has said this represents how "the woman is a prisoner of men's prejudice and oppression." Criticism of the use of freon, a greenhouse gas, to "pop" the chair into shape led B&B to shift to cold-shaped polyurethane construction when the chair was relaunched. Fifty years after Gaetano Pesce's fateful shower, conversation about the Up chair endures.
More Gaetano Pesce Designs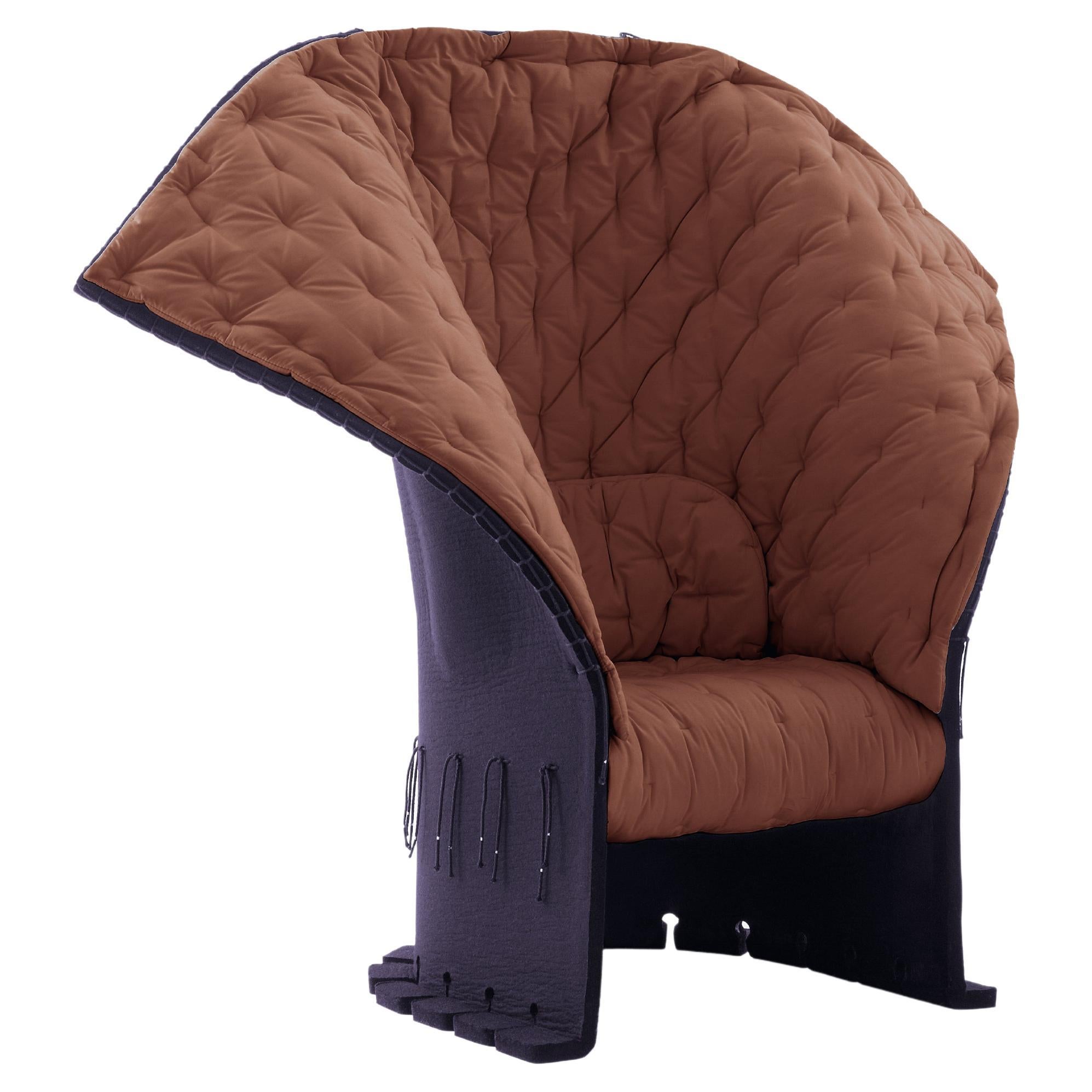 Materials
Fabric, Felt, Organic Material, Resin, Wool
Styles
Mid Century Modern, Post Modern
Shop All