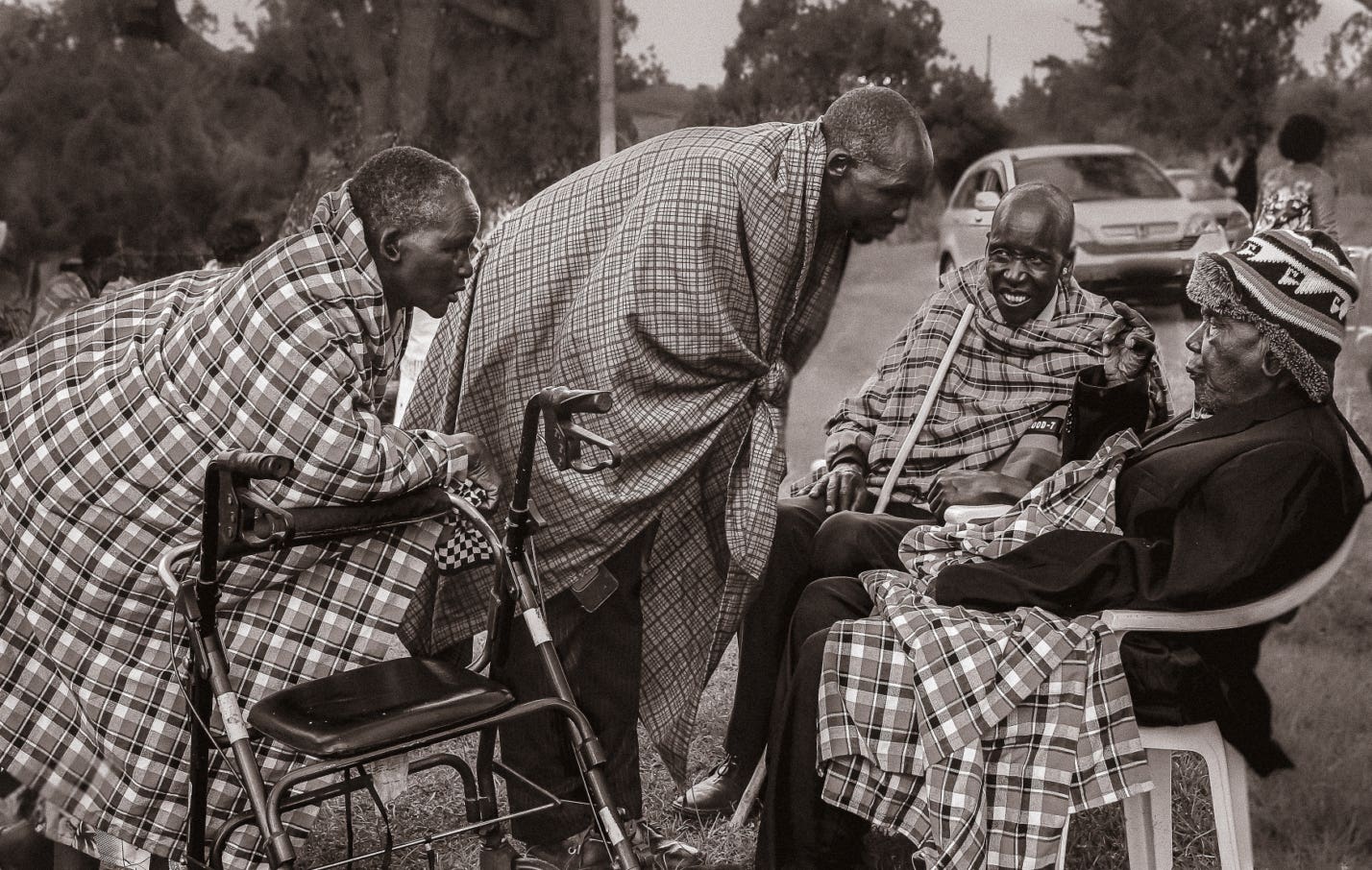 About
"When you are the oldest in the whole village, even the elders bow to listen to your wise counsel. Here is a story of an elder who has outlived his peers and is the last custodian of history. The history of not only his family but that of many in his village. 10 decades later, his records of events in the past, are not marked by dates on a calendar, but of the floods of a certain time, a drought that ravaged the area, a time when there was a bounty harvest and his livestock thrived or when he saw the first white man. As seen here, Ole Ramu (right) is seen in one of many such conversations with younger elders whose reverence is undeniable as they seek his advice and blessing. It is through these conversations that the custodian passes down the records of information to keep his legacy, and that of those who have gone before him, alive. "
Token

1stDibs.1

Token ID

220

Token Metadata

Contract Address

Edition

1/1

Medium

JPEG Digital Image

Dimensions

3500 x 2222

View Artwork
Artwork CID
:
QmUpkdcyfCce1oyDJ65tauoJrC53c33eigmTAcbqPe4Npq
Token Metadata CID
:
QmcybGL6Yt22ephTM43BWHFnuTxauFwDrwsksyFMNHN5HA
May is a photographer, her work ranges from nature, wildlife, travel, urban and street photography . Her passion in the art of photography is to tell stories and freeze moments. May is also passionate about conservation and preservation of nature so we can leave the earth a better place for future generations.