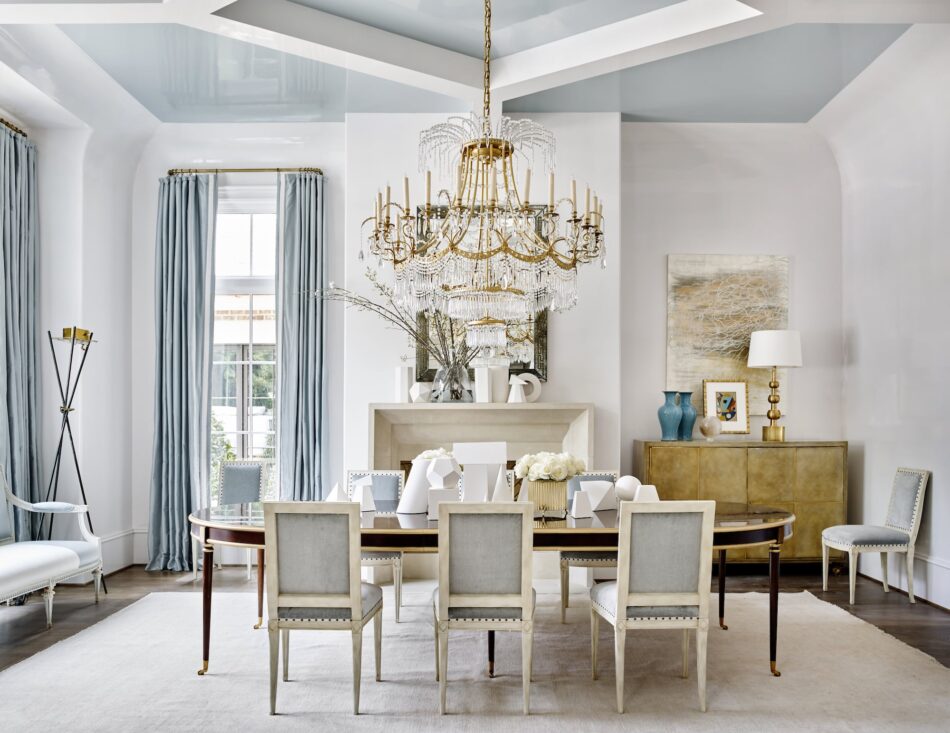 What Suzanne Kasler loves most about dining rooms, she says, is their potential for theater. Evening light, heightened drama, curated furnishings — it's all happening there, in a single-purpose space. For this Atlanta dining room, however, Kasler decided to try something different.
She put aside her wallcoverings and bold paint colors in favor of snowy lacquer and a ceiling of French blue, creating a jewel-box setting for high-style furnishings, many of them French.
"At the Paris Flea Market, I bought the most fabulous signed Maison Ramsay parchment console," she says. The dining table and chairs are her own designs for Hickory Chair, and the sparkler chandelier is from Paul Ferrante. The tabletop objects? Parisian, of course, They made it to Atlanta with nary a chip.