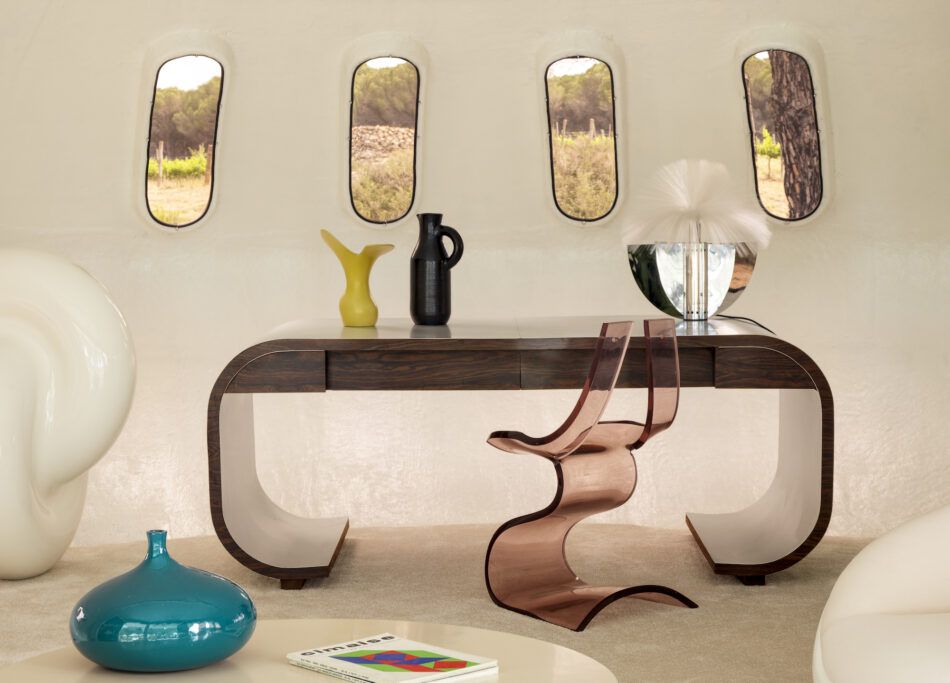 When dealer Clément Cividino came upon a desk attributed to the late French designer Michel Boyer, he jumped at the chance to buy it. "For me, it embodies the spirit of modernity of the 1970s," says Cividino, whose gallery is located in Perpignan, a city in the south of France close to the Spanish border. "I love the minimalism and simplicity of Boyer's creations."
Clad with brushed aluminum and a rosewood veneer, the piece was conceived for a real-estate agency in the Brittany region of northwest France. The office included a number of other elements designed by Boyer — a cocktail table and two stools, as well as a set of decorative aluminum panels for the facade. What Cividino particularly likes about the desk is the way its curved legs are perched on small feet. "It gives it such great lightness," he enthuses.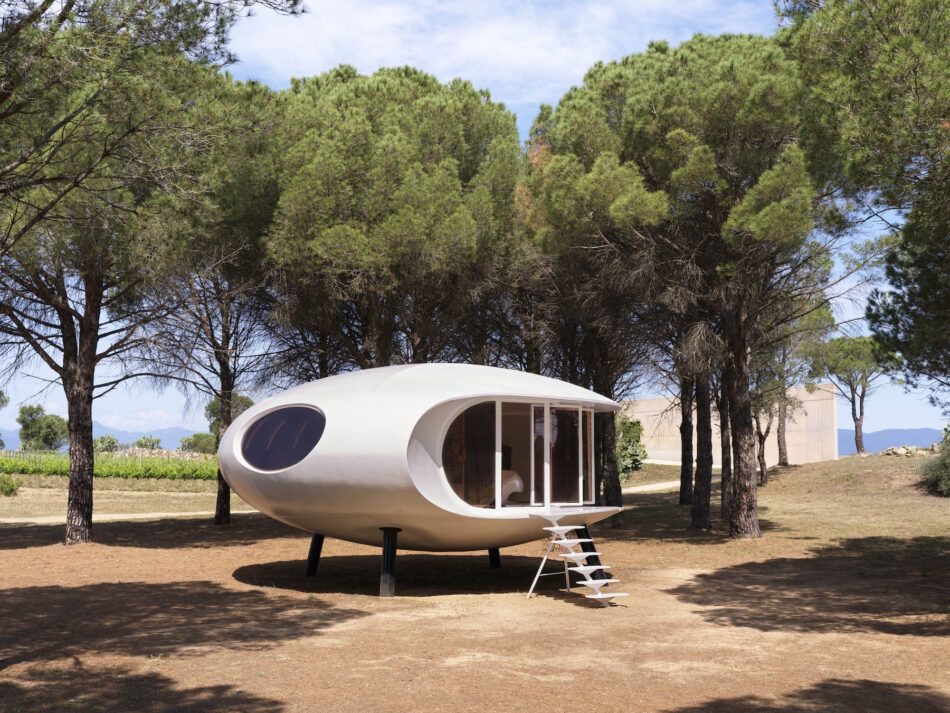 This summer, it is part of an exhibition he has organized at the Terra Remota vineyard, in the Catalonia region of Spain, that focuses on a flying-saucer-like prefabricated house designed in 1969 by Greek architect Nikolaos Xasteros. Before Cividino restored the structure and brought it to the vineyard, it had been sitting, abandoned, for decades next to a bar in a seaside resort some 45 minutes southeast of Athens by car.
It is not the first example of small-scale architecture from the 20th century that he has shown at Terra Remota. Others have included a former Total gas station designed by Jean Prouvé and one of Georges Candilis's Hexacubes. But for Cividino, the Xasteros House is the most stunning to date. "What makes it of particular interest," he says, "is that it's the most emblematic of the space race and the notion of living on the moon."
Cividino specializes in furniture and objects of the same period, and it was around the time that Neil Armstrong made his "giant leap for mankind" that Michel Boyer's career began to take off.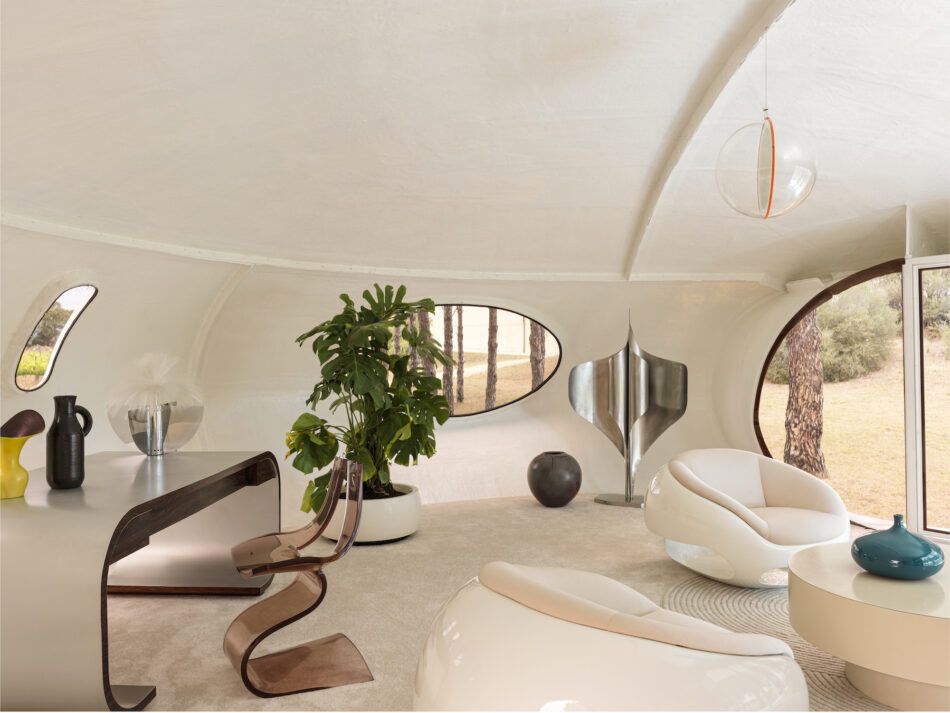 Born in 1935, Boyer first attracted attention in the mid-1960s with his collaboration on the interior design of the Banque Rothschild's new Paris headquarters. After setting up his own design showroom, in 1968, he worked on a host of prestigious decorating projects, including boutiques for Lanvin and Christian Dior, private residences for Karim Aga Khan and L'Oréal heiress Liliane Bettencourt and the French embassy in Brasilia. For the last, he famously created a series of wonderfully sleek light fixtures based on the towers of Oscar Niemeyer's Brasilia parliament building.
Inside the Xasteros House, the desk has been paired with a sculptural smoked-Lucite chair designed circa 1971 by Michel Dumas, as well as postwar ceramics by Pol Chambost and Madoura and a vintage table lamp by Hans Jürgen Fischer. But Cividino insists the piece could be integrated into any setting. "It's both very representative of its era and completely timeless," he says. "It could even be juxtaposed with a collection of Greek or Roman antiquities and function really well."