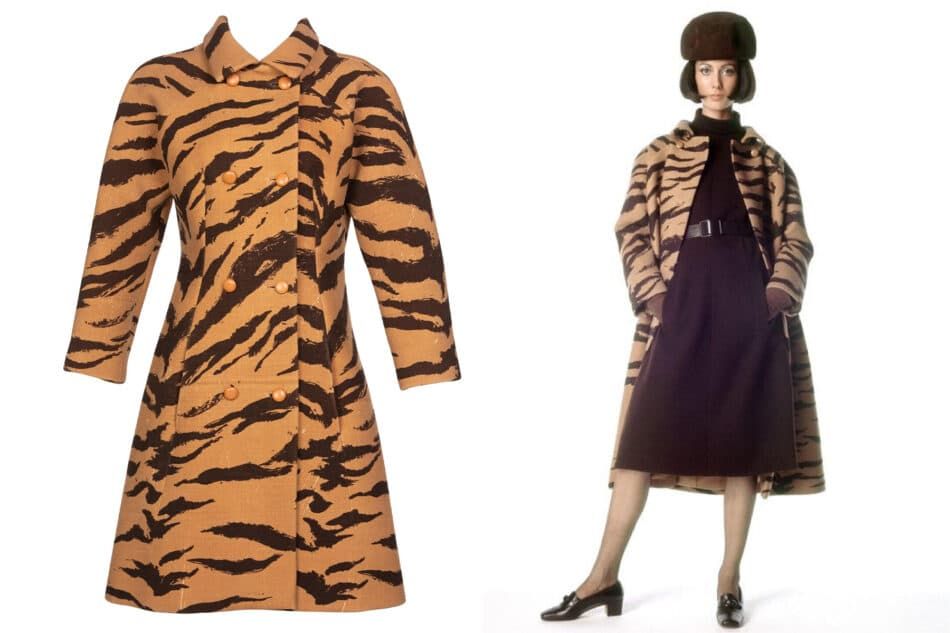 Fresh and modern are not words you would expect someone to use when describing a 50-year-old coat. But given that the subject is a Hubert de Givenchy sepia-and-umber-wool tiger-print coat that was photographed by Irving Penn for Vogue in 1969, those adjectives seem perfectly suitable, especially when the speaker is an expert like Basha Goldstein, of the Boca Raton, Florida–based vintage and couture fashion boutique Basha Gold.
"It hasn't lost any relevance in all of these years," Goldstein says of the haute-couture item, which is numbered, hand finished and lined in rust-colored silk. When she had the opportunity to acquire it, she realized she already had the coat saved on Pinterest. "It felt like it was meant to be — I couldn't pass up this piece."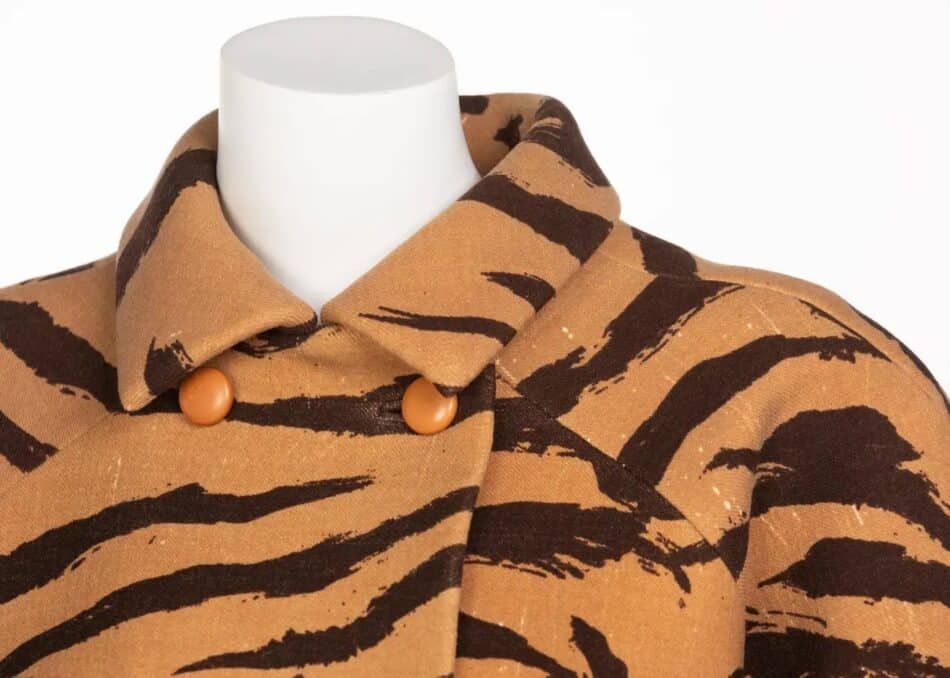 Goldstein has learned to trust her instincts (and deep knowledge) in these matters. She launched her business 11 years ago, after her second child was born, but she had been collecting fashion since she was a teenager in Ohio. Her hometown of Cleveland may not have been steeped in style, but her artist mother — who had an avant-garde taste that Goldstein admired — introduced her to vintage shopping in New York.
"For most of my customers, these are not impulse or trend purchases," Goldstein says. Still, she doesn't believe buyers need be too precious about their investments in vintage fashion — even exceptional items like this coat. Although properly caring for clothing is important, it need not be kept under glass, she asserts: "Pieces should be used and loved."
As for this coat in particular, "you can really dress it up and wear it as a special evening piece or bring it more down to earth and wear it with jeans and a Kelly bag or a Bottega Veneta clutch," says Goldstein. "It's not delicate. The cut and print make it really easy to wear."