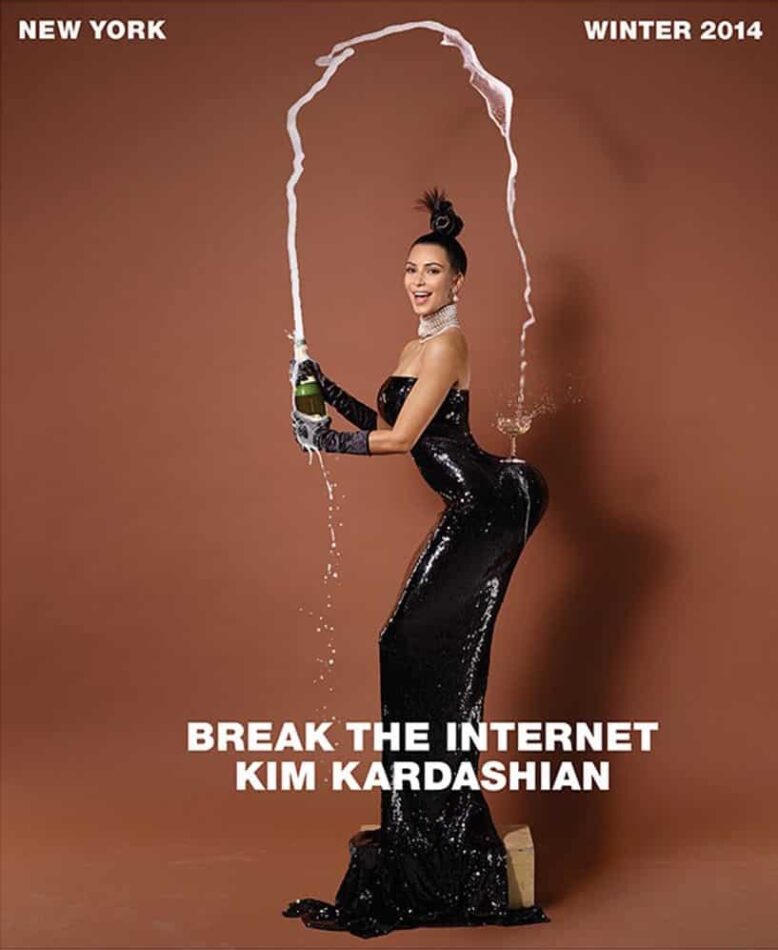 For its winter 2014 issue, Paper magazine set out to "break the Internet" with the help of Kim Kardashian West. Given that the phrase "Kim Kardashian Paper magazine" racked up more than five and a half million search results in less than 24 hours, it seems to have done all right.
The hubbub surrounds the two versions of the issue's cover. One shows Kardashian West in a sequined gown, popping a bottle of champagne as the spray arcs over her head and into a coupe perfectly balanced on her derrière. In the other, less safe-for-work alternative, she slips the gown down, revealing her bare behind.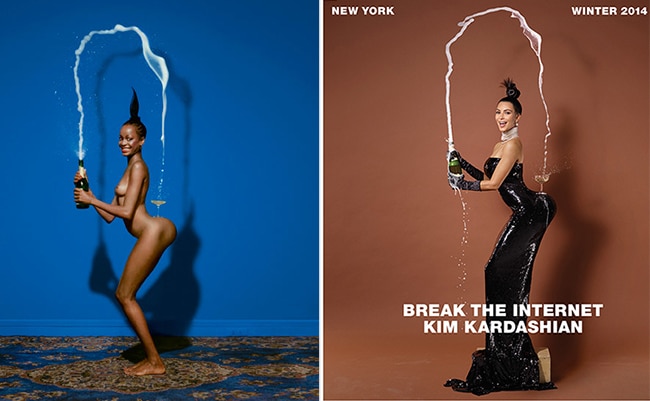 The maestro behind the much-maligned, much-appreciated photo shoot is the contemporary photographer and art director Jean-Paul Goude. For Paper, Goude re-created what is arguably his most famous image, Carolina Beaumont, New York, 1976, also referred to as The Champagne Incident, which depicts Dominican model and actress Carolina Beaumont with the bottle of bubbly.
The French-born Goude began his career as an illustrator. He segued into a job as art director for Esquire during the '70s and eventually stepped behind the lens to create frank, colorful images that flirted with the boundary between fine art and advertising.
Carolina Beaumont was created using Goude's signature technique, dubbed the French Correction by Esquire editors, which involved cutting together multiple images to create a convincing illusion.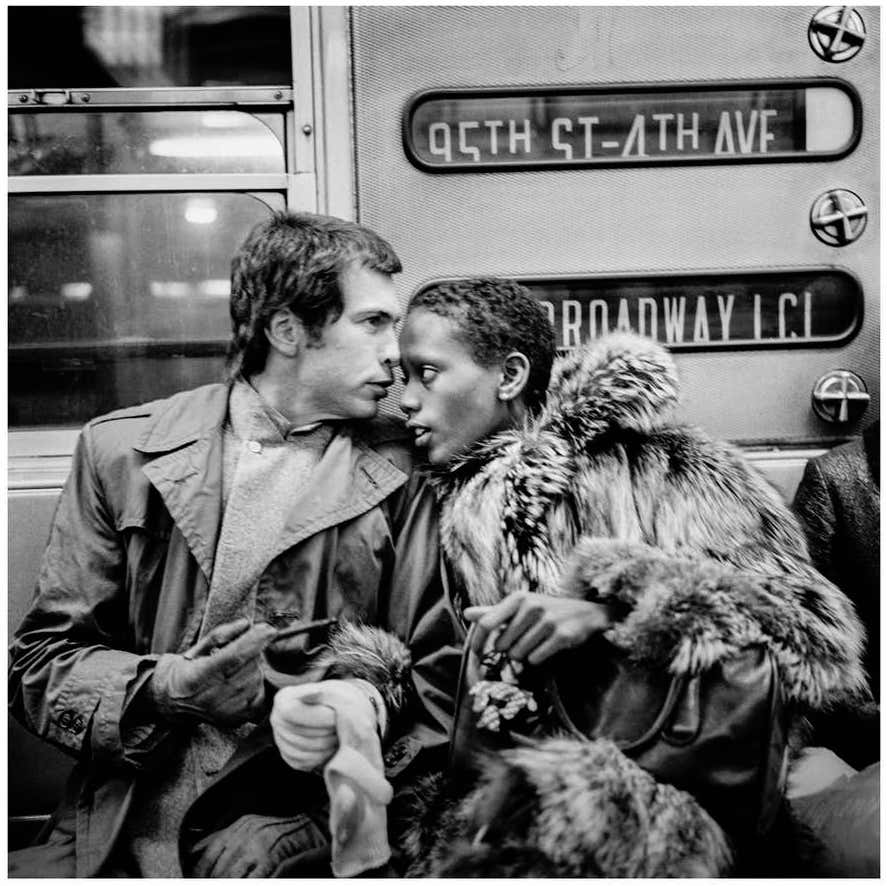 Goude's work isn't without controversy. While some have celebrated the artist for his skill at manipulating images in the pre-Photoshop era and for what they call his playful, winking approach to sexuality, others condemn his troubling fetishization of black women.
The photo of Beaumont was included in Goude's unfortunately titled 1982 book Jungle Fever. The monograph features Grace Jones — his longtime muse, with whom he had a relationship and a child — caged like an animal on its cover.
Kardashian West hasn't commented on Goude's previous work other than to say that she was thrilled to shoot with such a legendary photographer. For more images from their Paper magazine collaboration, just visit the now-broken Internet.
This story did not initially address the racially controversial aspects of Jean-Paul Goude's photography. It has been updated to acknowledge these themes. (Post reviewed November 17, 2020)
---