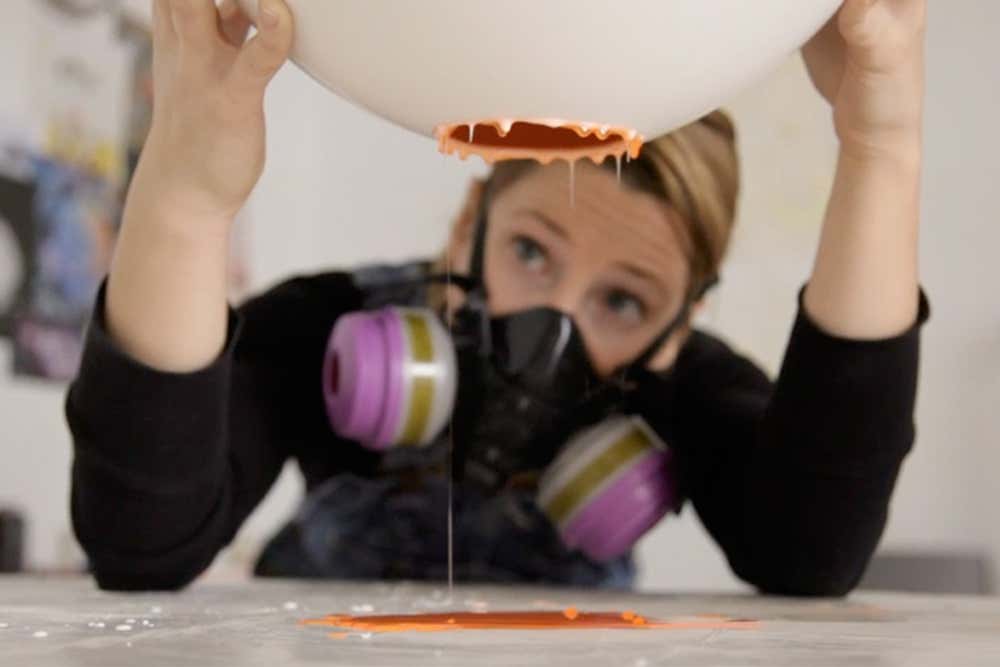 Every interior designer will tell you that decorative objects are what make a house a home. Without them, a space can feel like a movie set — full of the requisite furniture but lacking any trace of the people who live there. Decorative objects trumpet homeowners' personality while bringing a room to life. For designers, they present an opportunity to express their creative vision.
Here, we highlight five established makers of unforgettable decorative pieces. From colorful blown-glass vessels to steel vases inspired by the geometric works of Russian suprematism, each makes a lasting impression.
---
Vetro Vero
In their studio in West Grove, Pennsylvania, Josie Gluck and Michael Schunke, of Vetro Vero, craft all the gorgeous pieces they sell. "We are the designers and the makers. We are the source," says Gluck. "We make everything right here in Pennsylvania."
Their vibrant blown-glass vessels — or flat pitchers, as Gluck likes to calls them — draw on color theory and the relationship between shapes. While their asymmetry subtly gives them character, it's the interplay between colors that creates the sense of conversation.
"We are always looking for refinement, clarity and a form that has both and upward and outward lift," Gluck says. Here, they've accomplished all three.
---
Noom
"I often say that if you are a creative who works and walks the same path that Kazimir Malevich once did, it's only a matter of time before his presence starts to inspire you," says industrial designer and Noom cofounder Kateryna Sokolova. She ought to know: the firm's office, in Kiev, Ukraine, is on a street named after the Russian suprematist.
And the geometric structure of Sokolova's Malevich vase, made of perfectly oxidized copper and turquoise-colored steel, does indeed echo its namesake's distinctive works. "Many people think steel is a great structural and decorative element primarily for architecture," Sokolova says. "To me, as an industrial designer, it has always been a highly sustainable and eco-friendly material for creating timeless design pieces."
---
Elyse Graham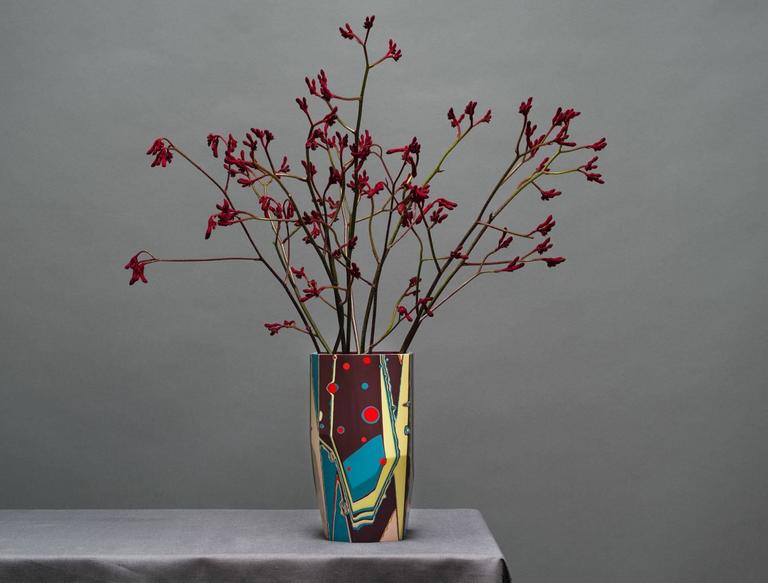 "We've designed a good deal of chaos into our process, so each piece is a bit of a surprise," Los Angeles artist Elyse Graham says of the vases in her Black Magic collection. "I love how the cohesive color palette allows for the patterns to meld where the layers intersect."
Unlike most creatives, Graham determines her process first, then identifies what she wants to create. For the resin vases, which embody the idea of revealing what is hidden, she chose a rough mold that enabled her to mask the interior colors until the pieces were cut and sanded to their final shape. "We are constantly experimenting while casting the vessels," Graham says, "so the challenge is in embracing the unknown."
---
Maison Fragile
Maison Fragile founder Mary Castel takes her tableware seriously. "Two years ago, I invited seven artists, including Safia Ouares, to interpret the idea of the rue de Paradis, in Paris," says Castel, who is based in Limoges.
"My great-grandmother had a porcelain shop, and the sellers on this street also specialized in French porcelain and crystal. So, in a way, this plate with a pattern by Safia Ouares is a tribute to my great-grandmother and to the French manufacturers."
Coming from a family of gourmets — her uncle and father run a restaurant in Paris, and one cousin is a sommelier — she makes sure her plates are practical. "An artisanal, artistic and gastronomic moment" is how Castel describes her work on her site.
---
Gumdesign
"Complicated, long and difficult to make" — so Gumdesign designer Laura Fiaschi describes the company's surreal Avvolti collection. A mind-bending pairing of industrial cardboard and Carrara marble, the pieces are produced via an arduous and mathematically complex process that begins with making hundreds of cut elements that must fit together precisely.
A specialized tool is built to fasten the closed cardboard shape with glue. Then, the designers coordinate with artisans to patiently craft the marble. "Usually, cardboard is used to protect precious objects," Fiaschi says. "The Avvolti collection is very special — it flips the materials" — here, the box is the most important part.