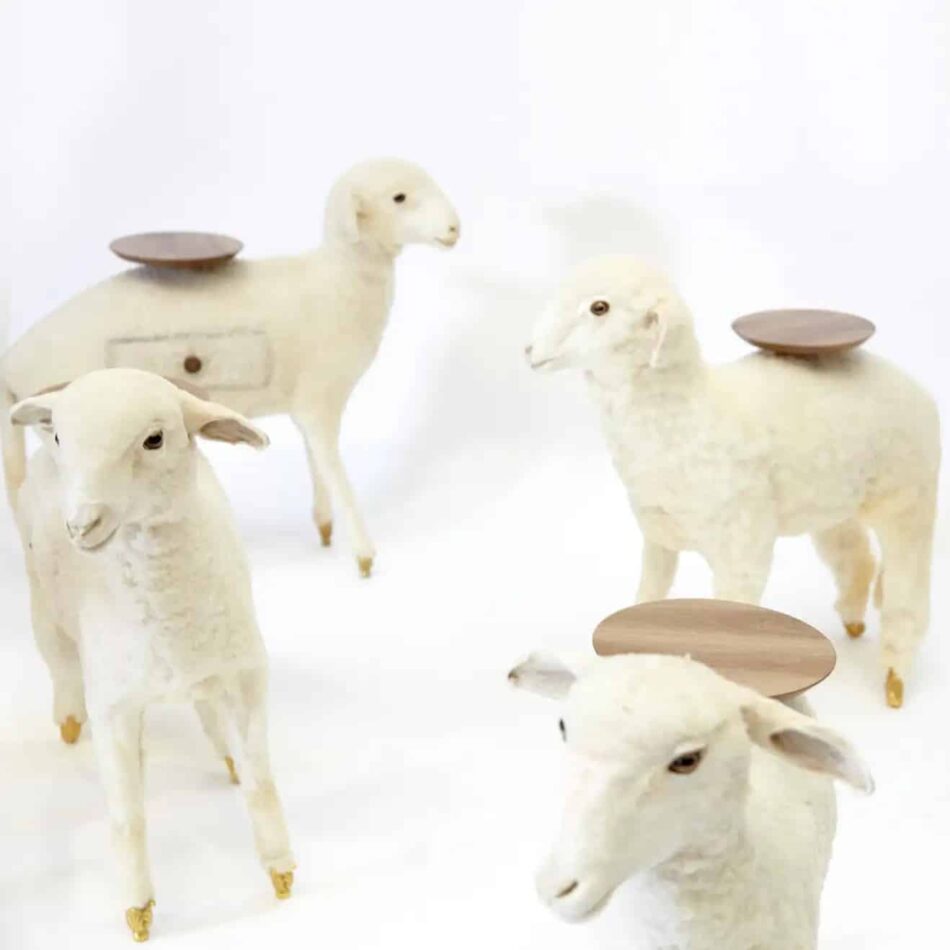 Dolly the Sheep (1996–2003) may have been famously cloned, but Surrealist artist Salvador Dalí's Xai tables, in the form of fluffy lambs with gilded bronze feet, are each one of a kind.
"These works really highlight the limitless scope of Dalí's creativity," says Adrian Agudo, of Spanish furniture gallery DADA, which is currently selling a set of four of the tables, made in 2015 by BD Barcelona Design and certified by the Dalí Foundation, through 1stDibs Auctions.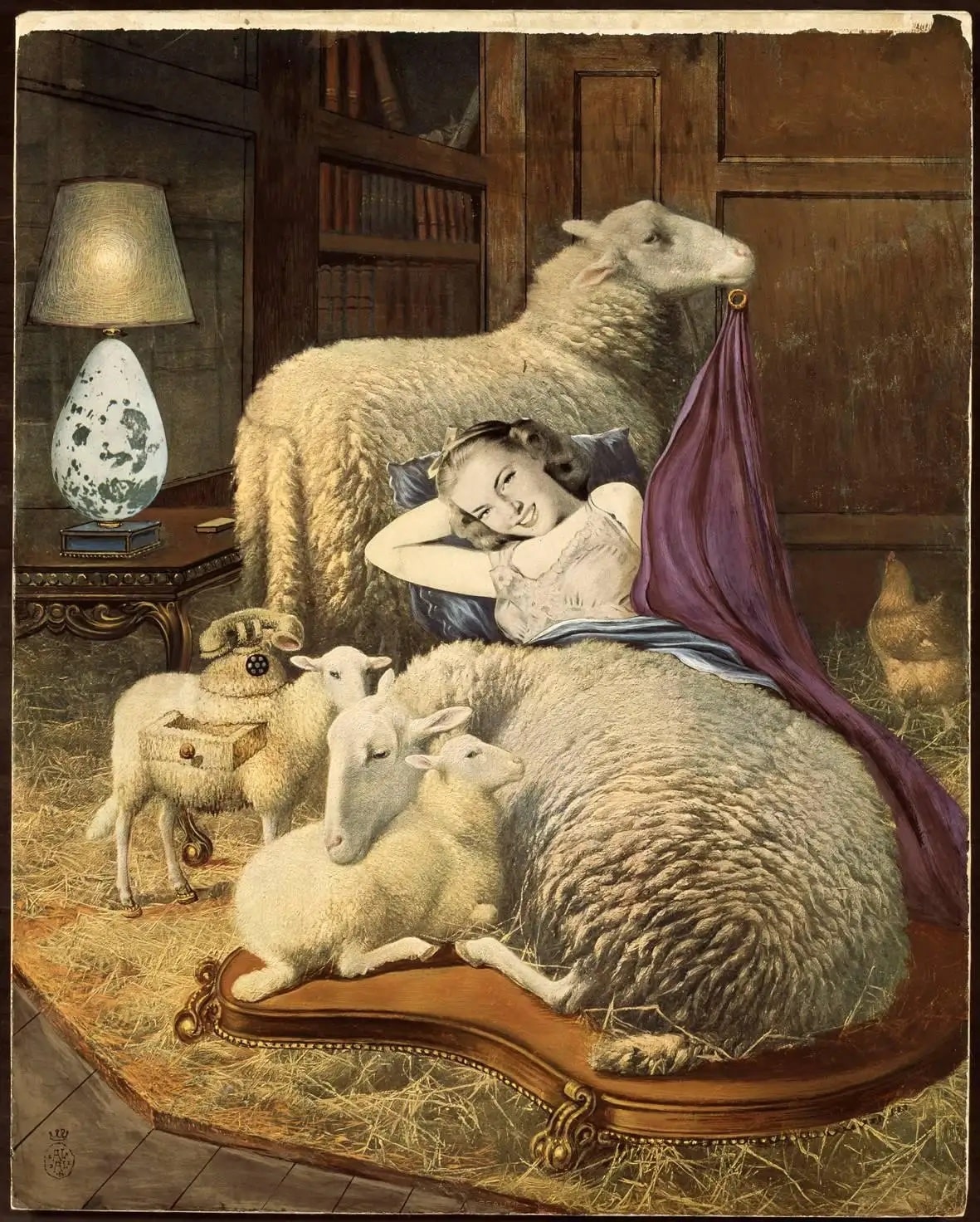 The concept for the pieces was derived from the artist's 1942 painting Interpretation Project for a Stable–Library, in which a young woman nestles among sheep and lambs on the floor of a study-cum-barn. To her right, one of the lambs serves as a nightstand, with a drawer in its flank and a telephone on its back.
BD Barcelona created 20 individual white and one black sheep in collaboration with the famed Parisian taxidermy firm Deyrolle, which had worked on multiple projects with Dalí throughout his career. (The skins were ethically sourced from a meat-processing plant, so no animals were sacrificed for these works.) The name of the design, Xai, is Catalan for "lamb."
Agudo was drawn to the 1stDibs Auction format in order to expose the broadest possible public to the lambs' charm. "So many different types of people scroll through auction listings and fall in love with something they didn't know they wanted.
"They really look like real sheep," he adds. "But you can't appreciate the individual beauty of each lamb unless you see several at once — which is why we want to keep this flock together."