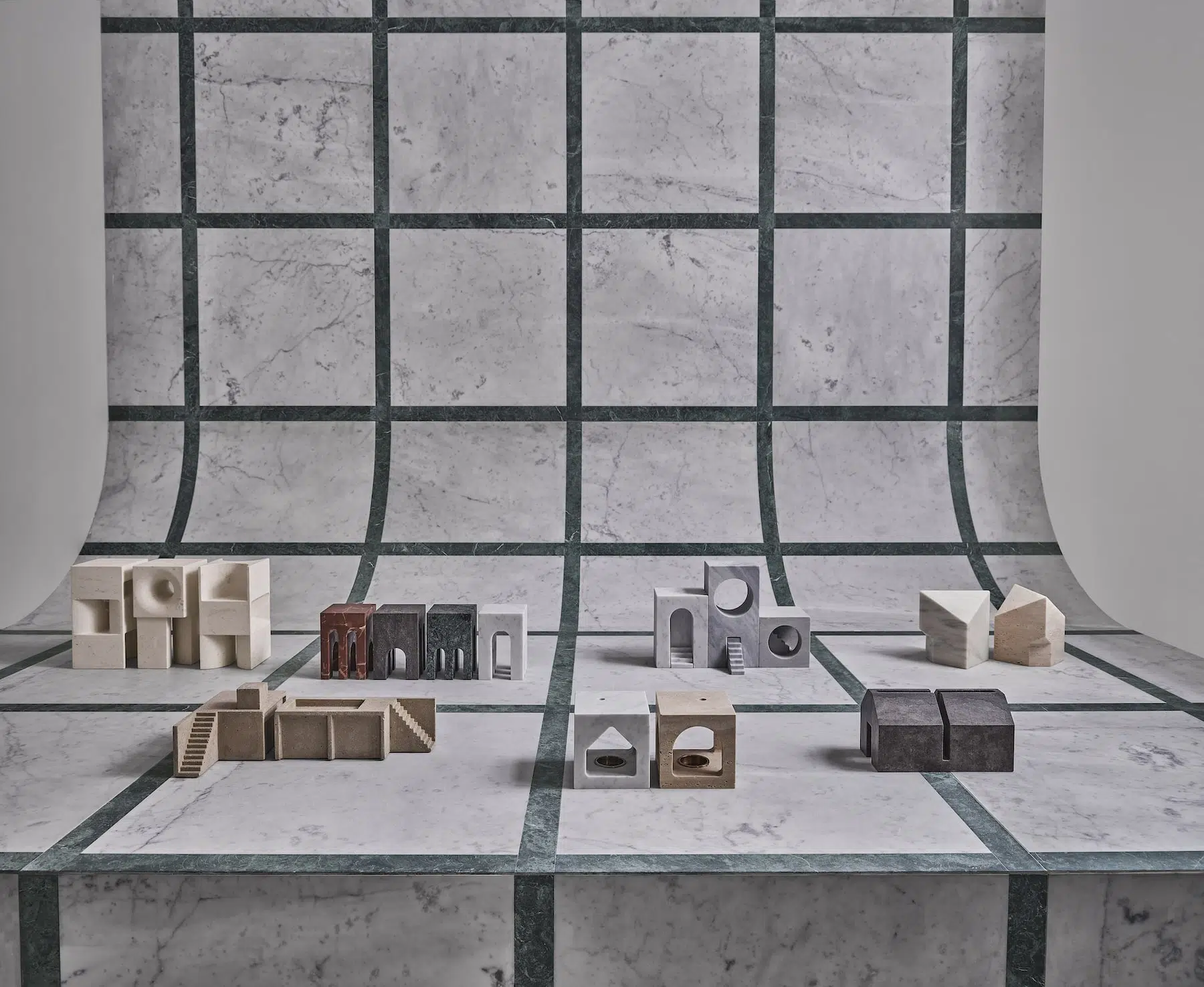 During Italy's first lockdown, in March of 2020, Gabriele Salvatori found himself thinking about the meaning of home. The result of his meditation is the Village. For this project, the Salvatori CEO, whose Italian design firm specializes in natural stone, called on big names in architecture and design to create miniature stone sculptures embodying their concepts of home.
"Italy was one of the very first countries to experience a total closure where time simply came to a stop. We had this new slow, silent dimension. And after the initial shock had worn off, I was struck by two things," says Salvatori. "The first was rediscovering the value of a space that perhaps we'd come to underappreciate, and that was home." The second was "an extraordinary sense of solidarity."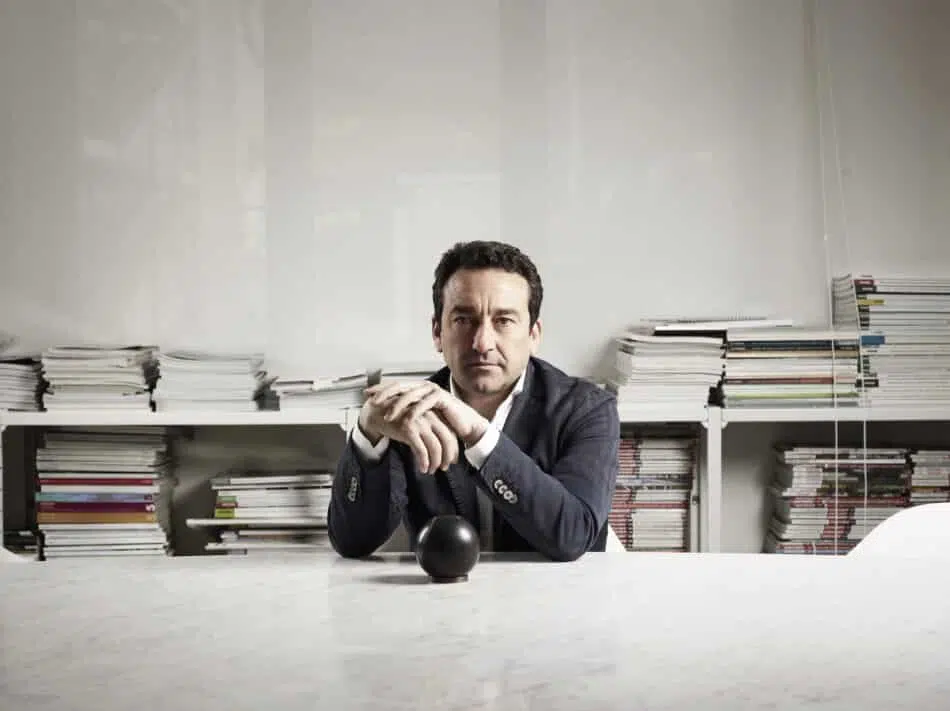 "The Village collection," he adds, "represents the world we inhabit on a daily basis, the backdrop of our day-to-day lives," says Salvatori. "Yes, it may be fragmented, colorful and diverse, but at heart it is united. I wanted to involve architects and designers from all around the world so that we could bring that multicultural aspect that is such a part of our life to this miniature global village."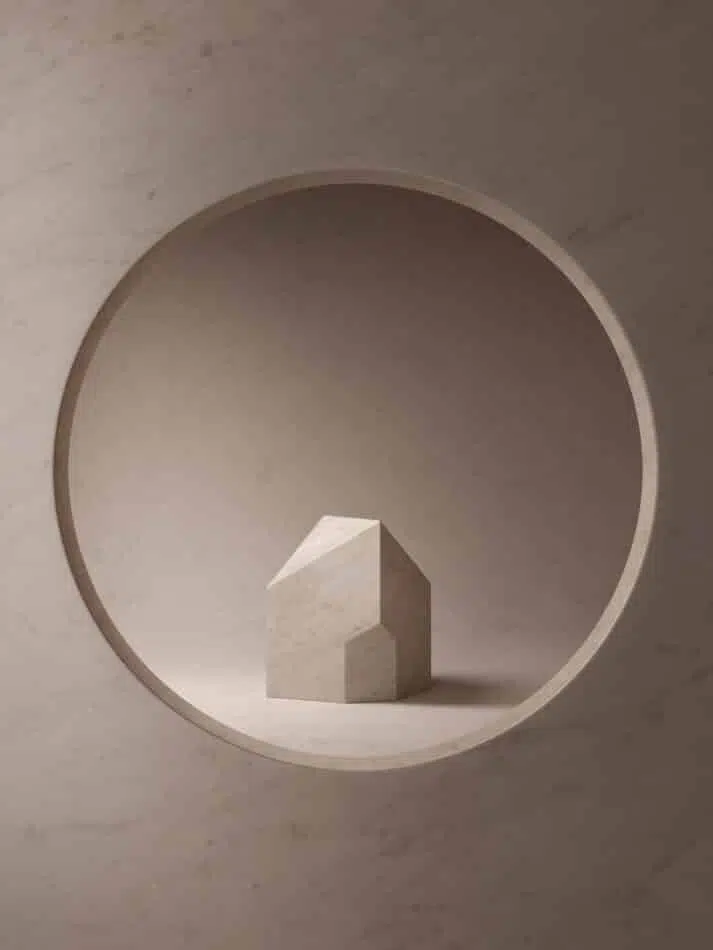 Among this international group of contributors are Patricia Urquiola, Kengo Kuma, John Pawson, Vincent Van Duysen, Yabu Pushelberg and Rodolfo Dordoni. The project was launched this past March with the release of Urquiola's Kore, a sophisticated, puzzle-piece-like pair of sculptures named Alma and Petra, in Rosa Portogallo marble and travertine, respectively. "A poetic nod to the Greek statues that depict young women on the cusp of adulthood," the designer has said, "Petra and Alma evoke sentiments of domestic warmth and intimacy."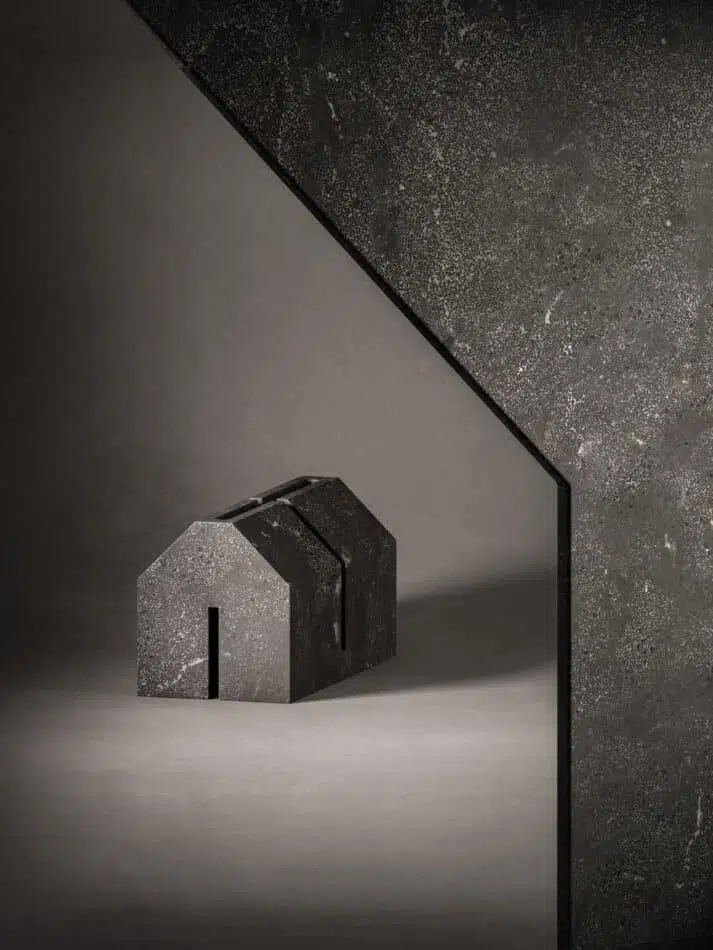 Petra and Alba were followed by other Village structures, including Pushelberg's Assembly, in sandblasted Crema d'Orcia; Pawson's House of Stone in Pietra d'Avola and Kuma's MA House candleholders in Carrara and travertine. Van Duysen's cement Casa M (based on his house in Portugal) and Elisa Ossino's Utopia are the project's latest releases.
"For me, home constitutes a nest, an abstract place in which to isolate myself from the outside world and get in contact with a deeper and dreamlike dimension," says Ossino, explaining her concept for Utopia, a trio of abstract forms — in Bianco Carrara, Grigio Versilia and Palissandro Bluette — that evoke metaphysics, geometry, classicism and M.C. Escher.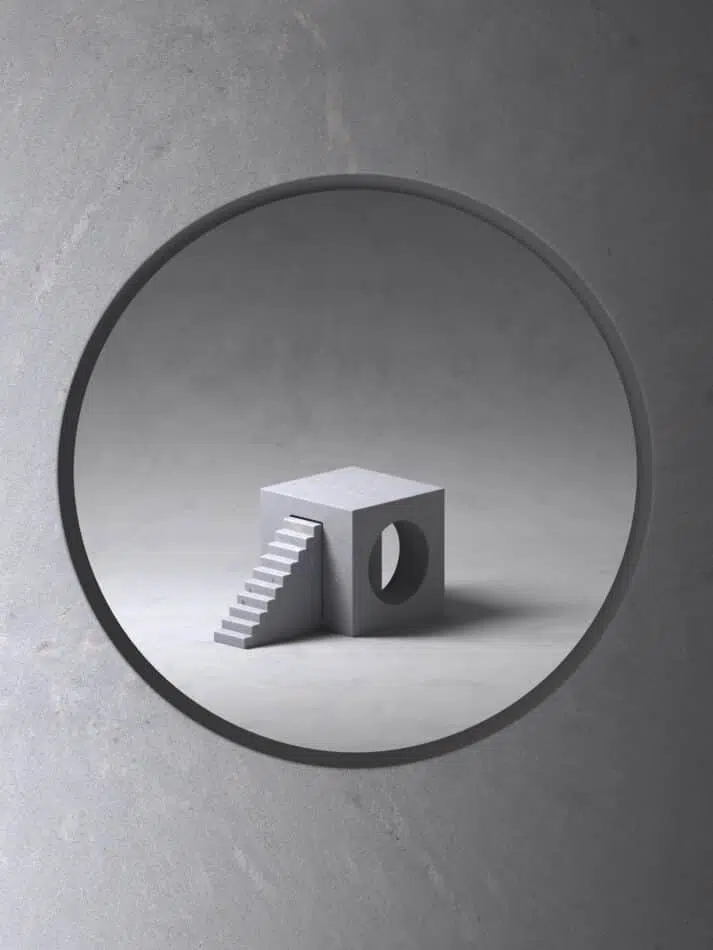 "On the one hand," she notes, "a fantastic aspect guided me, small suspended architectures inspired by the projects of the utopians — hence, the name of the collection. On the other hand, I wanted to emphasize the playful aspect of the project. I find it very interesting that the stairs can be incorporated into the architecture or extracted and that all the modules can be composed in various ways as a construction game."
The complete collection will be presented for the first time at this month's Fuorisalone, which marks the return of Milan Design Week following its 2020 hiatus due to COVID-19. "The Village is a project that has rolled out at a slow pace, month after month," Salvatori says.
"We took this approach because it seemed the right thing to do," he continues, "not only to give each of the designers their deserved moment in the spotlight but also to reflect the way a real village develops: house by house, slowly over time. It's a project that is particularly dear to my heart, and Milan Design Week represents the perfect occasion to celebrate a return to a new normality that is based on solidarity and mutual respect."