Window treatments serve multiple functions: filtering light, maintaining privacy and injecting personality. Like furniture, they have the ability to transform and elevate a room. Here, we share six interiors that seamlessly integrate window treatments with the surrounding decor.
---
Bold Patterns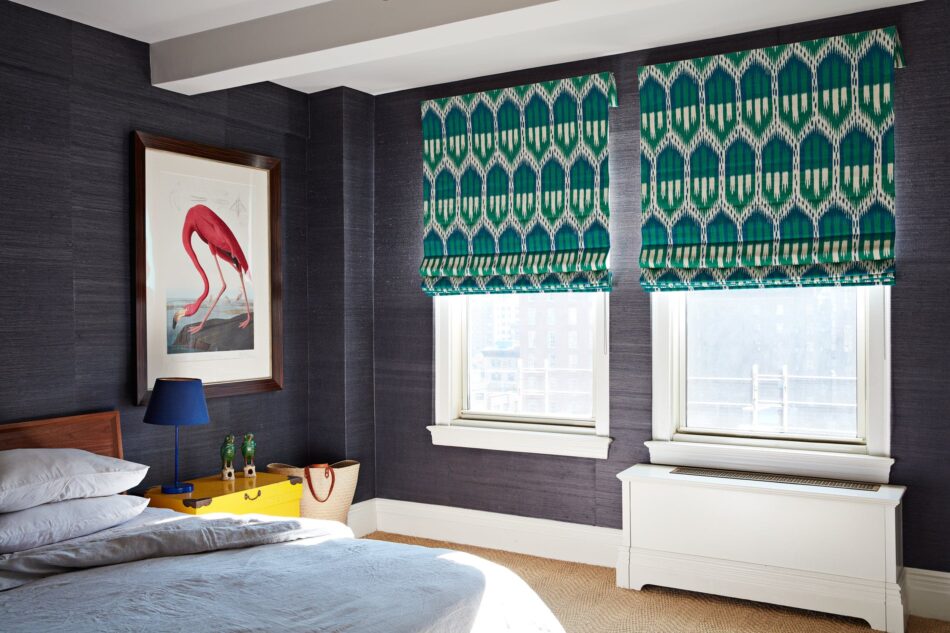 To adorn the windows in this New York City bedroom, Starrett Ringborn decided on colorful patterned shades. "I often select interesting and beautiful fabrics that speak for themselves when it comes to window treatments," says Ringbom. "I just loved the emerald and sapphire tones of this ikat fabric against the charcoal-hued wallpaper."
A firm believer in the power of window dressings, Starrett puts a lot of thought into choosing just the right type and design. Regardless of their appearance, though, they must work with the existing architecture. As Starrett puts it, "Window treatments are a vital component of any room design."
---
Classic White
Brigette Romanek believes that the perfect window treatment blends usability with aesthetics. That mix is elegantly exemplified in this dual-use Los Angeles living room. "In the daytime, you can pull the drapes and let all that light in and enjoy the incredible view. This space is also a media room, and the blinds do a great job of blacking out the room for weekend afternoon movie marathons."
Romanek warns against ignoring the little things, such as the rods and end caps, which should harmonize with the overall look. "I sometimes take my cue on this from existing moldings or baseboards," she says. "You can either go with the aesthetic of the architecture of find an artful counterpoint."
---
Naturally Bohemian
"When it comes to window treatments, I tend to gravitate toward natural materials, such as bamboo," says Jill Danyelle, owner and principal of Verdoier. "In this New York City living room, the shade is frequently drawn because of the proximity of a neighboring building, so it creates privacy while also filtering in some light."
Danyelle tests swatches of the fabrics she's considering for a shade before committing to one. "A blind that will be open and closed daily should be able to withstand the wear and also be easy to use," she says.
---
Sultry Monochrome
Frances Merrill, of Reath Design, aimed for an intimate, enveloping environment in this Los Angeles living room. "We used several shades of red and burgundy in different textures to create that impact," she explains. "Since this room has a relatively low ceiling, we leaned into the 'cozy cave' feeling, which is perfect for movie watching." Its rich colors and sumptuous fabrics combine for a dramatic but not overwhelming feel.
Merrill sympathizes with those struggling to find the right dressing for their windows. "Curtains are so hard! The window treatment and the fabric used can make such a difference in how light moves through a room."
---
Sophisticated Stripes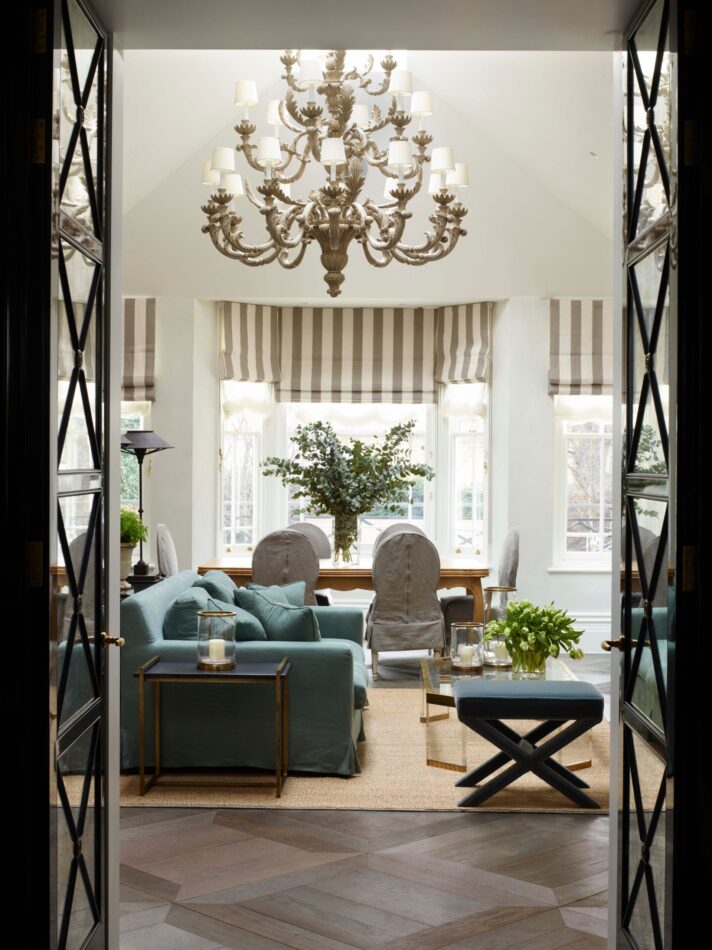 When a large London kitchen demanded a complete makeover, London design studio Nicholas Haslam Ltd. heeded the call. "This was part of a total refit of an Edwardian villa," says firm principal Phillip Vergeylen, "and this room had been badly designed in the 1980s with a very low ceiling."
One of the first things Vergeylen did was raise the ceiling more than two feet, which allowed him to add a skylight and a wooden chandelier. "Whilst it is a kitchen, it also functions as a social place with a sitting area and a dining table," says the designer, explaining his decision to keep the window treatments pared-down and inviting.
---
Simply Nothing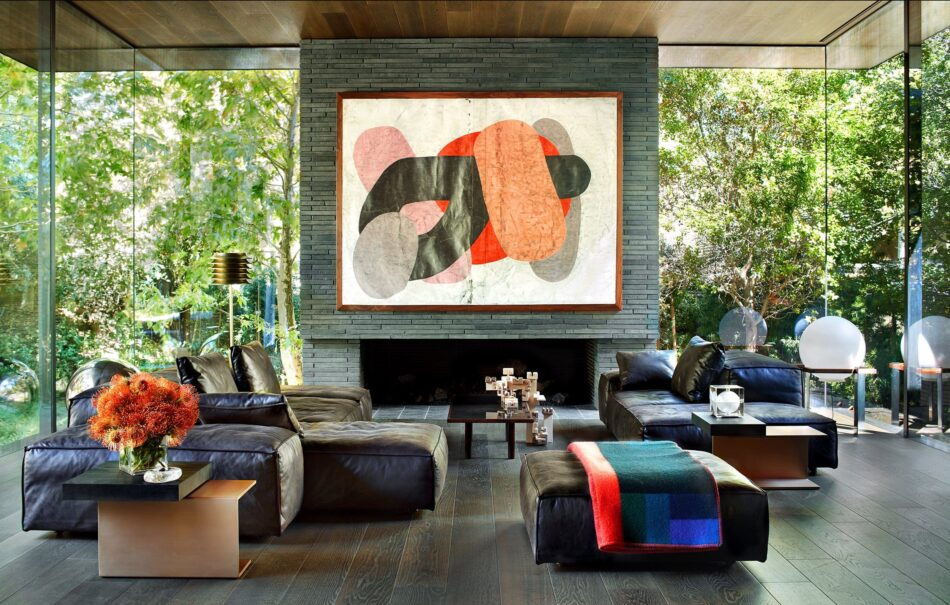 No matter the type, window treatments all provide a degree privacy. In some cases, though, the outdoor environment provides enough of a barrier to eliminate the need for blockers — and, in fact, becomes an integral part of the decor. This Brentwood, California, living room by architecture firm Marmol Radziner is a perfect example. As Ron Radziner puts it, "We wanted the natural surroundings to remain the home's main focus, regardless of time of day.
"We designed the space," he continues, "so that the precision of the architecture accentuates the organic qualities of the site. There was never a conversation about curtains or drapes." No need, given the design duo's goal of blurring the lines between indoor and outdoor as much as possible.