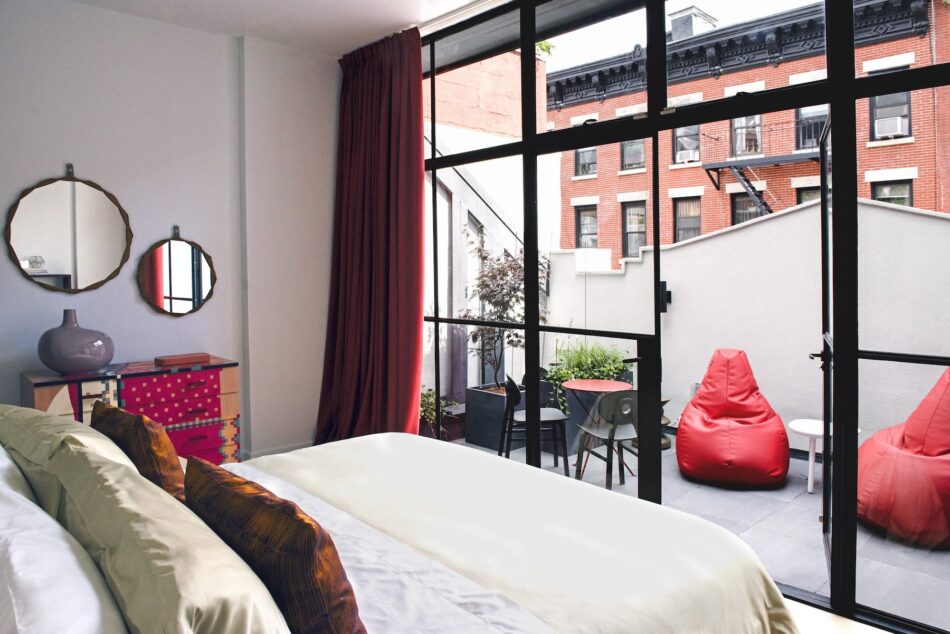 Ask Alessia Genova to describe herself, and the first word out of her mouth will be Italian. Genova, who's a managing partner of Tihany Design in New York, was raised in Biella, a small town in the mountainous northern region of Piedmont, Italy. And even though she's currently overseeing the design of major hospitality projects around the world, ranging from the Mandarin Oriental hotel in Istanbul to the celebrated Daniel restaurant in Manhattan, she has never lost sight of her roots.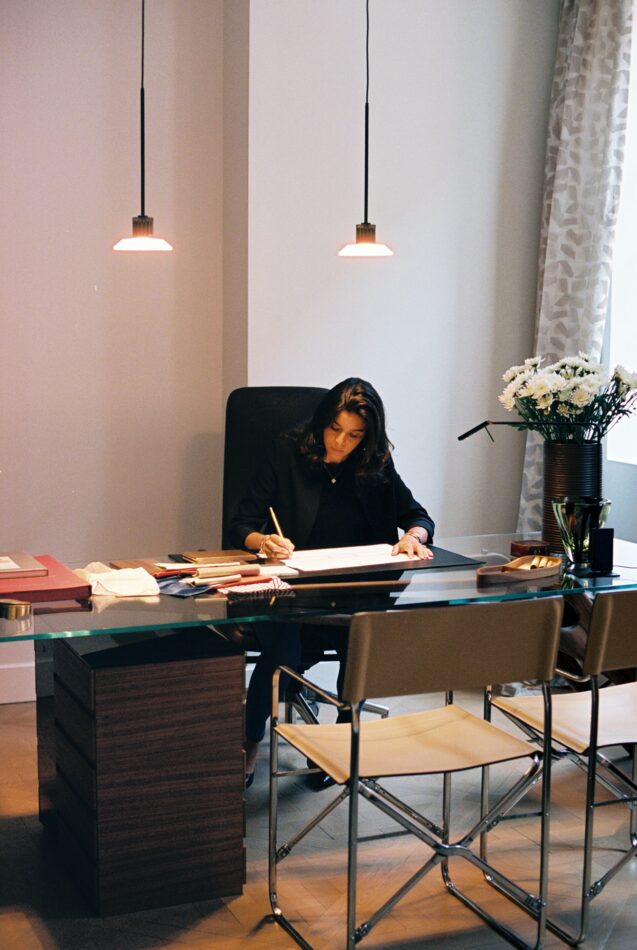 That's almost certainly why Zanotta, a leading furniture maker in Genova's home country, tapped her last October to furnish its fully functional — and shoppable — residential space concept, Zanotta House New York.
Zanotta House, which opens September 5, occupies a five-story townhouse at 23 Cornelia Street in Greenwich Village — yes, the one immortalized in the Taylor Swift ballad "Cornelia Street." Of course, given the collaboration involved, this is no ordinary townhouse nor a typical showroom. It is everything a city dweller would want . . . if, that is, she were Italian.
"I imagined this project with a real person for many reasons," Genova says of her "metropolitan muse." For one thing, it helped her envision using seminal pieces like Superstudio's white plastic-laminate Quaderna console (1970s) in an everyday context. For another, it freed her up to layer the home with upscale Italian touches (both vintage and contemporary), from a handcrafted CC-Tapis rug that resembles a splash of paint to red Venini Opalino vases.
Even the refreshments served in Zanotta House — sparkling Ca' del Bosco chardonnay, paired with Urbani Tartufi — reflect the country's flair for the good life. "Not everything is a showroom with pieces in a vignette," Genova says, proudly. "It feels like a home."
Having free rein to pursue her vision was invigorating, as was finding fresh uses for Zanotta's lesser-known pieces from the past century. In the living room, a pair of Ettore Sottsass's pearwood and brass Mombasa chests look handsome next to a midnight-blue Dove sofa by Ludovica + Roberto Palomba. Matching purple velvet Gilda recliners, two of the many Carlo Mollino pieces deployed in the house, showcase Genova's admiration for color and texture.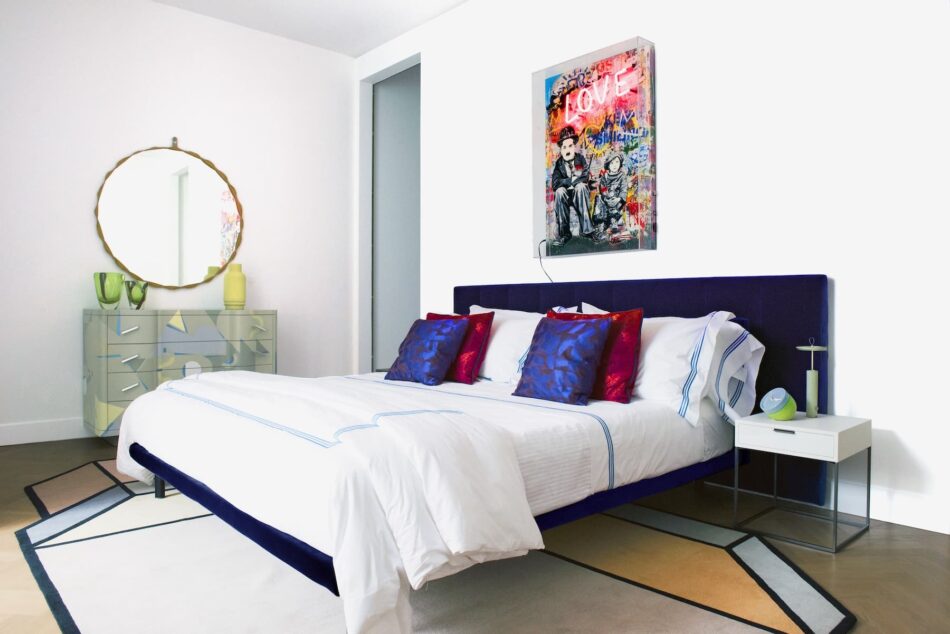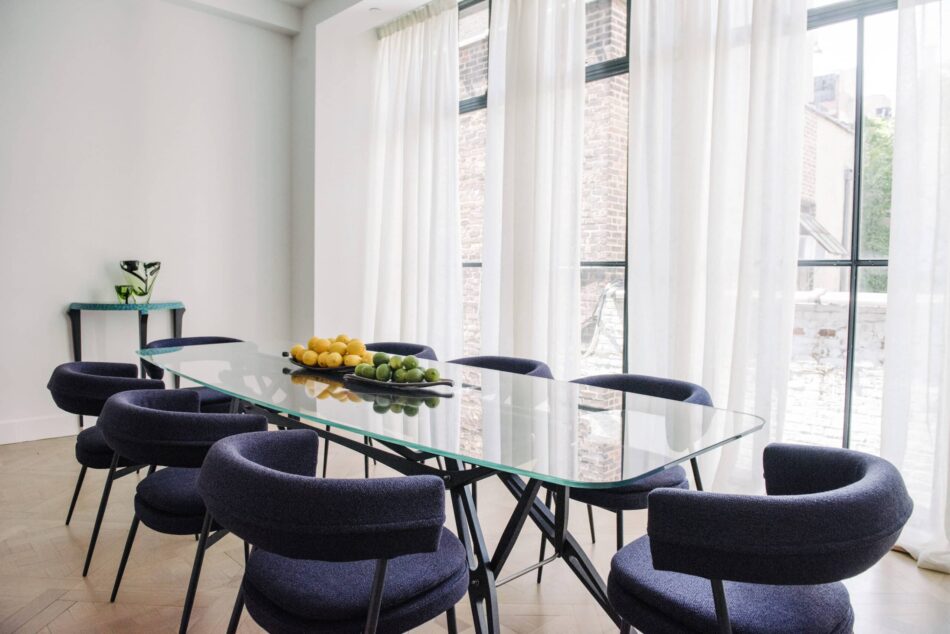 "When you have such a masterpiece, you don't really need much," she says, referring to Mollino's nearly 10-foot-long Reale table (1946), which dominates the airy dining room. Paired with sinuous Nena chairs by Lanzavecchia + Wai and two hand-decorated consoles (1984) by Alessandro Mendini, the table provides the perfect setting for an aperitivo or lunch.
Of all the spaces, however, the double-height gallery perhaps best embodies Genova's Italian muse. Here, timeless pieces like Bernard Marstaller's tilting Moretta armchair, designed for cavalry officers in 1917, mingle with new classics like the Palombas' Pianoalto sofa (2010) and Marco Zanuso's eternally comfy Maggiolina lounge chair (1947).
"The room is complemented by side tables and objects that embody the DNA of Zanotta," says Genova, noting the Servomuto table (1974) and Sella seat (1957) by Achille and Pier Giacomo Castiglioni, the Butterfly coffee table (2006) by Alexander Taylor and the Niobe table (2016) by Federica Capitani.
Like the house overall, this grand space, Genova says, "is a true voyage through the history of Italian design, ingenuity and craftsmanship."