The average cost of an antique Alfred Barye Furniture is $2,400. The price can vary from $1,200 and $3,600 based on the condition, age, materials and aesthetic value for a specific Alfred Barye Furniture.
Embellishments Interiors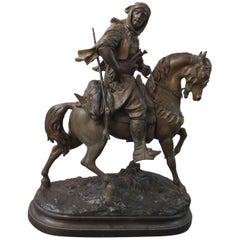 "Return from the Hunt" Sculpture by Barye & Guille...
Alfred Barye
Antique 1880s French Sculptures
Spelter
Bronze patinated cast of Arabic horseman returning from the hunt. Two French sculptors created the piece as one of them specialized in animals and the other in humans. Alfred Barye (18...
Newel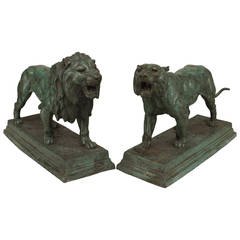 Pair of French Green Patinated Lion and Lioness Fi...
Alfred Barye
20th Century French Sculptures
Metal
Signed Barye, a pair of 20th century French green patina metal figures of a roaring lion and lioness.