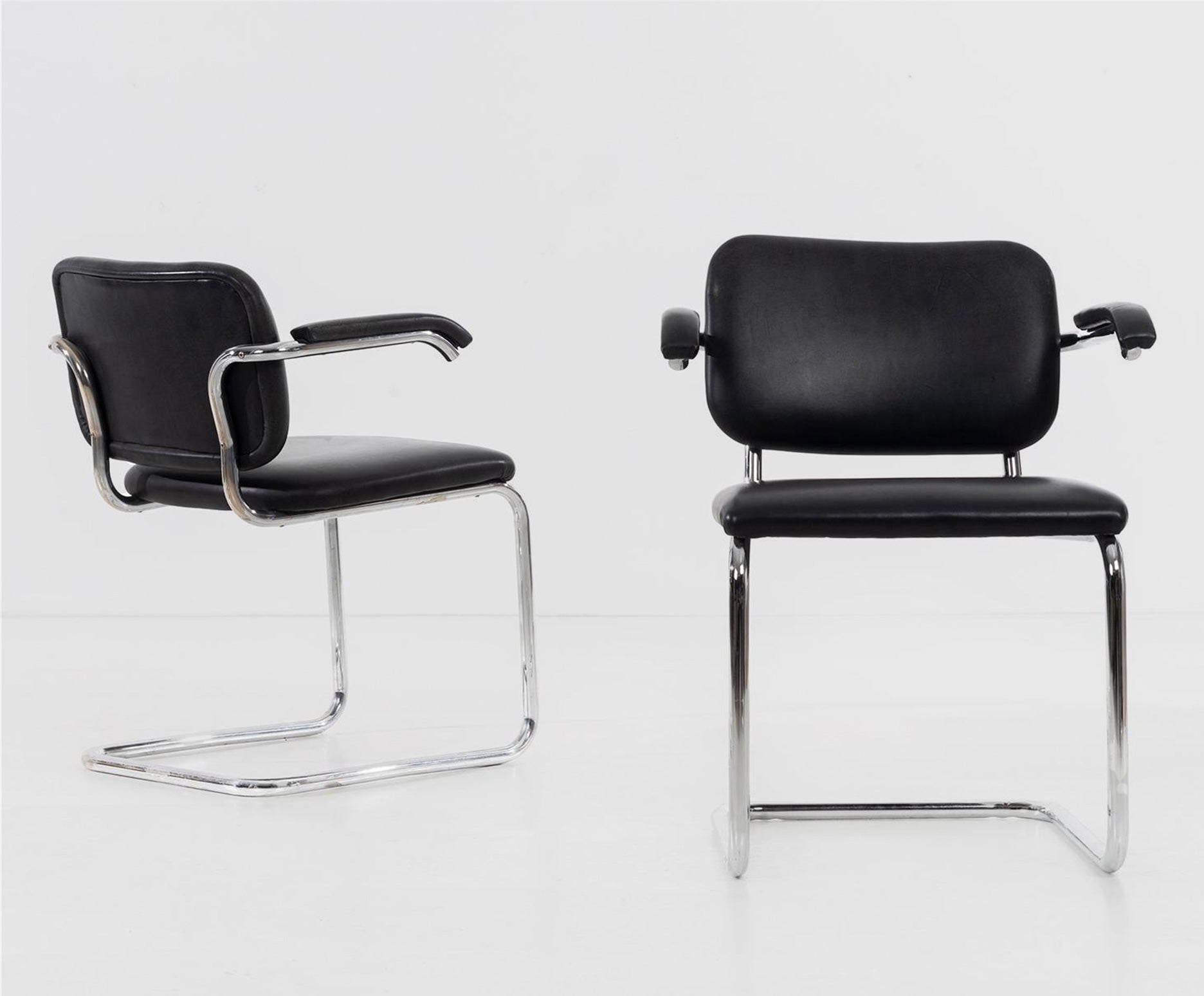 Iconic Designs
Cesca Chair
About the Design
Ubiquitous but never boring, the Cesca chair has defined casual elegance in the dining room since 1928. Designed by Marcel Breuer (1902–81) for the Austrian furniture maker Gebrüder Thonet, the original Cesca chair combines natural beechwood caning and modern tubular steel for a sensibility that celebrates both handicraft and industrialization. It's a paragon of Bauhaus design, embodying the school's "truth to materials" philosophy and adhering to the movement's emphasis on mass production. In fact, the Cesca chair was the first-ever tubular steel frame chair with a caned seat to be mass produced — a breakthrough for furniture design.
Breuer got his start in architecture after dropping out of the painting program at the Academy of Fine Arts in Vienna. He began apprenticing with a Viennese architect and went on to join the Bauhaus movement in 1921, when he was just 19 years old, eventually becoming a master carpenter at the German arts school. While there, Breuer designed furniture for Sommerfeld House in Berlin, industrialist Adolf Sommerfeld's private residence, which was conceived by architects Walter Gropius (the Bauhaus school's founder) and Adolf Meyer. Not long afterward, Breuer's experiments with tubular steel would yield his Wassily chair, named for his friend, painter and Bauhaus professor Wassily Kandinsky, as well as the Cesca.
Originally called the B32, Breuer renamed the chair in honor of his daughter, Francesca, when Italian manufacturer Gavina began producing it in the early 1960s. Knoll introduced the chair when it acquired Gavina in 1968 and continues to manufacture it today.
And while the Cesca chair's silhouette has remained the same throughout the decades, Breuer himself later made minor modifications, including the implementation of a shallower curve to the back and the addition of a second piece of steel for the frame to account for both comfort and durability. With the Cesca's cantilevered construction, Breuer's design transcended that of the traditional four-legged dining chair, pushing the boundaries of what "everyday" could mean in furniture.
More Marcel Breuer Designs