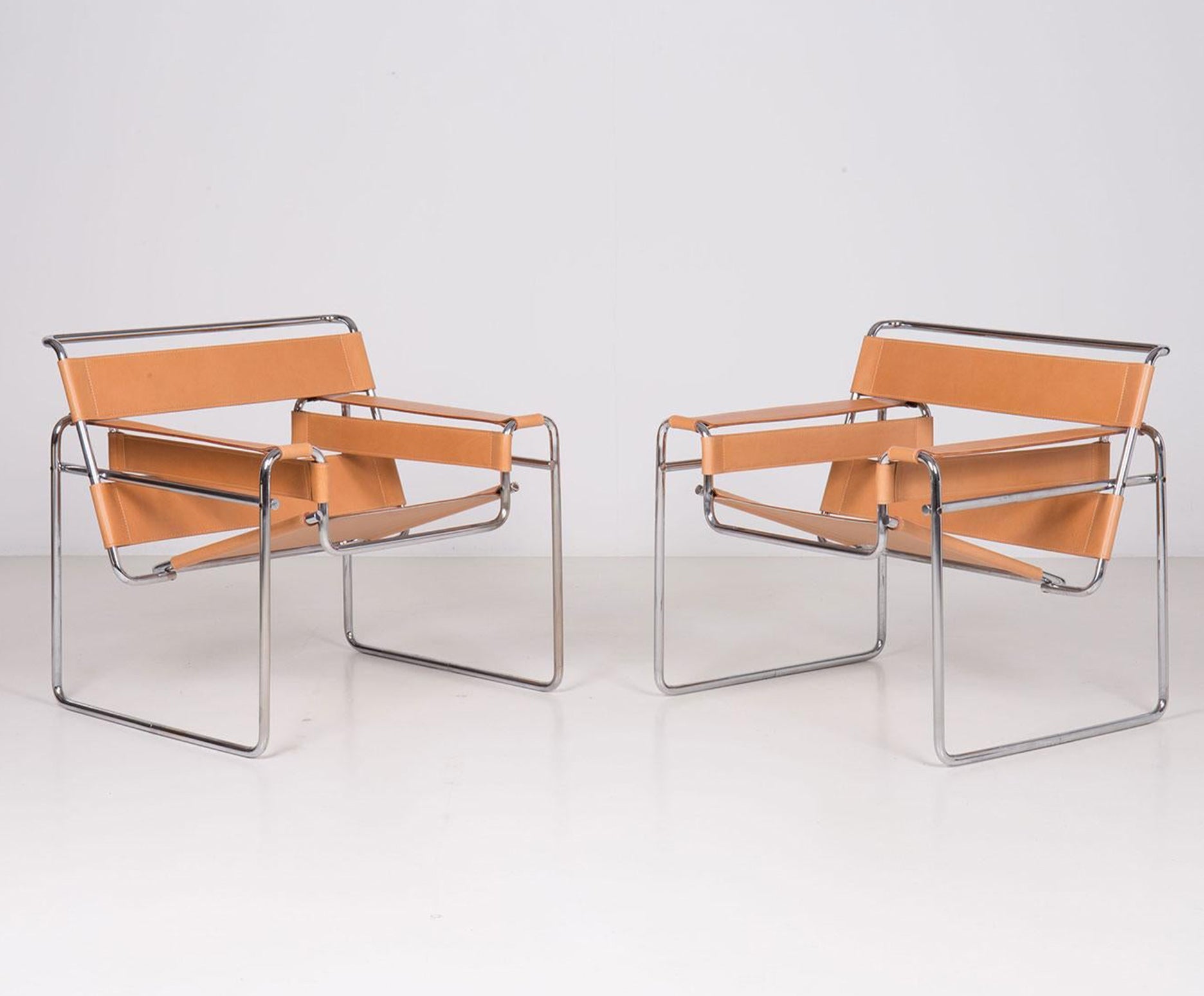 Iconic Designs
Wassily Lounge Chair
About the Design
Inspired by bicycle handlebars, the Wassily chair is one of Marcel Breuer's (1902–81) greatest achievements. Even though the tubular metal chair looked like an artifact from the future when the Hungarian-American designer and architect conceived it in 1925, Breuer could not have foreseen the significant impact that this would have on modern design.
From 1920–28, Breuer studied and then taught at the Bauhaus school of design, where he found a kindred spirit in Walter Gropius, who invited Breuer back as junior master of the carpentry workshop. After less than a year in his new role, Breuer produced his revolutionary chair, which is among the first furniture designs to feature bent tubular steel.
Breuer called the Wassily his "most extreme work" because the pared-down design didn't look comfortable. It's true: Take an everyday club chair — the Wassily's technical name was the model B3 club chair — and toss the cushions and you'd have something like Breuer's design. The lightweight and mass-produced tubular-steel handlebars of the maker's bicycle made him wonder if he could achieve something similar with bent-steel furniture. The resulting mid-1920s-era chair, the seat of which was made of a durable canvas developed by Bauhaus student Margaretha Reichardt, was named the Wassily after painter and fellow Bauhaus colleague Vasily "Wassily" Kandinsky expressed admiration for the piece. Today, Knoll manufactures the Wassily chair.
Previously Available Items
More Marcel Breuer Designs