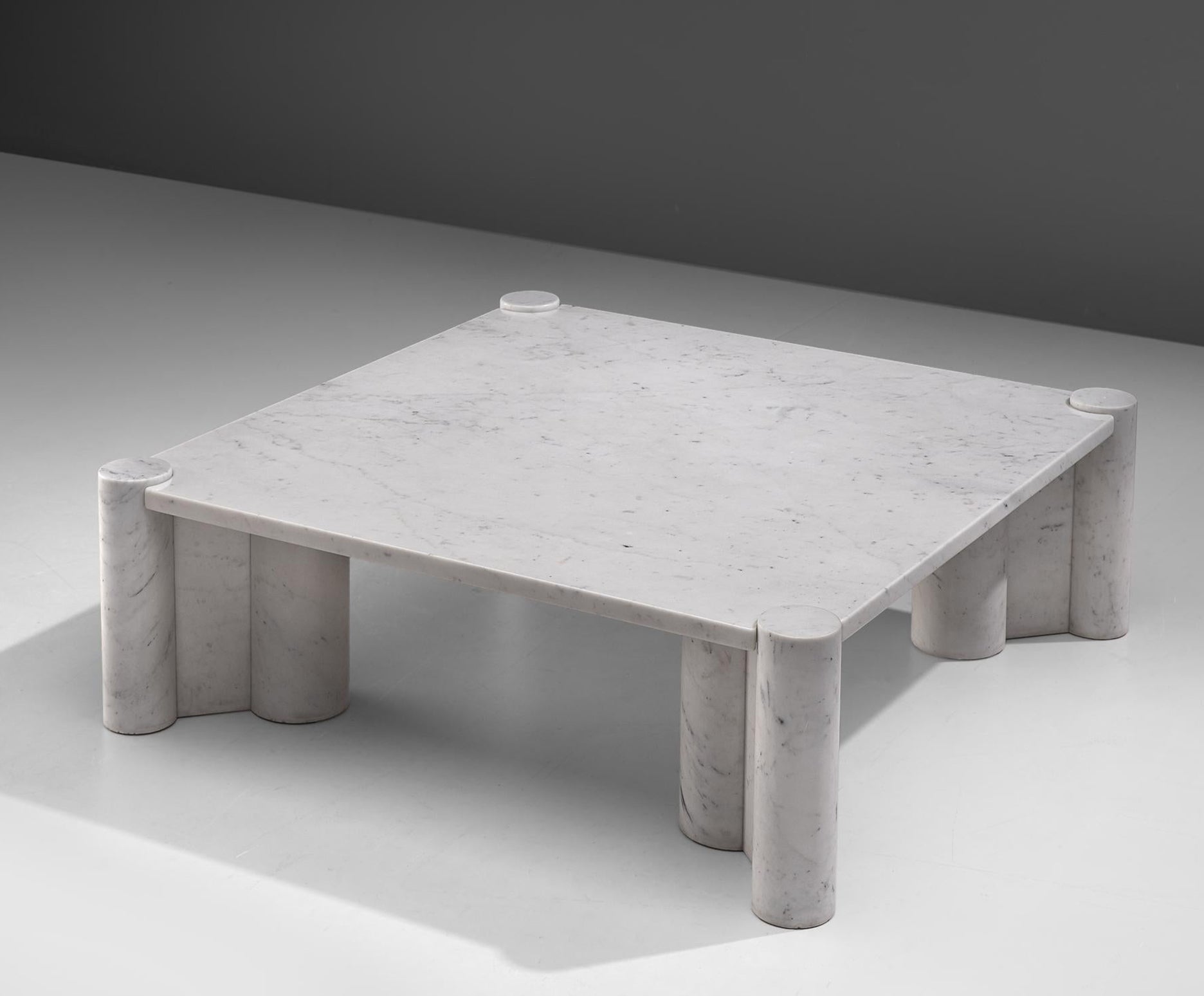 About the Design
The Jumbo coffee table was more than just a piece of furniture to Gae Aulenti (1927–2012). As a participant in Italy's Neo-Liberty movement in the late 1950s, she rejected the omnipresent Bauhaus modernist aesthetic and instead chose to create pieces that exemplified her taste for classical design with a modern edge.
The Jumbo coffee table, with its opulent marble top and sculpted column legs, epitomized Aulenti's approach. Weighing nearly 450 pounds, the table is unquestionably heavy yet it still maintains a graceful air that hearkens back to her adoration for classic Roman architecture. This is a seductive characteristic of her late-career architectural projects, too, such as her conversion of a train station to the Musée d'Orsay — home to one of the world's most important Impressionist art collections — as well as the renovation of Venice's Palazzo Grassi into an exhibition space.
In 1954, decades before she transformed a Paris landmark transit hub into a museum, Aulenti graduated from the Polytechnic University of Milan as one of only two women in her class. She became known for her industrial design work and as a vocal advocate for rejecting postwar Italian architecture. Gianni Agnelli, the chairman of Fiat, was impressed with her passion and commissioned her to design his company's showrooms in Turin, Zurich and Brussels. Aulenti's work for Fiat yielded another design opportunity, this time, at Knoll, where she designed the company's showrooms in Boston and New York City.
In 1972, Knoll began to manufacture the Jumbo coffee table, which Aulenti initially designed in 1965. The company made her table available in three marble finishes: Calacatta, Carrara and Nero Marquina.
Previously Available Items