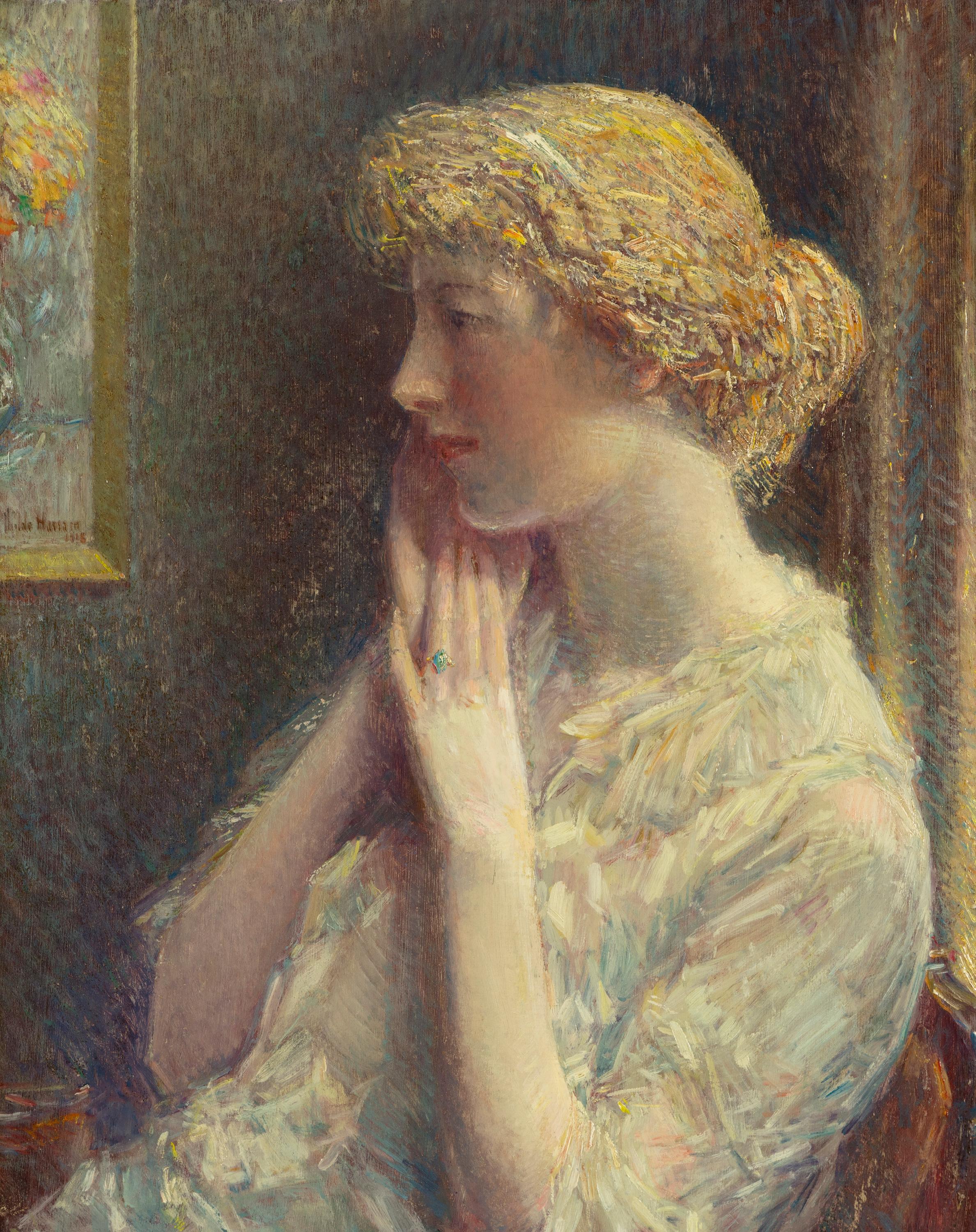 May 16, 2021When Heather Sacre and James Carona opened their first gallery, 25 years ago in the resort town of Palm Desert, California, they were following their hearts. "Heather and I have been a couple for twenty-seven years," says Carona. "We made a conscious effort to fashion a life and business that aligned with our passions — art, culture, history, travel, learning and teaching. The art business was a perfect fit."
They launched Heather James Art & Antiquities, a small space with a focus on Asian art and antiques, seeded with their personal collection of ancient Chinese bronzes and ethnographic art. Before long, Sacre and Carona were also helping their growing base of collectors find prime works by American, European and Latin American artists.
Now called Heather James Fine Art, the business has evolved into an international resource for a vast range of blue-chip works, including Impressionist, modern, postwar and contemporary paintings, sculptures, prints and drawings, as well as African, pre-Columbian, Japanese and Chinese antiquities.
The pair have made a name for themselves by curating museum-caliber exhibitions around their acquisitions. "We have an Impressionist and modern art show right now that arguably has the greatest collection of works we have ever assembled — pieces by Van Gogh, Monet, Picasso, Sisley, Pissarro, Miró, Picabia, Frieseke, Moore, Léger and many others," Carona says.
In 2010, Sacre and Carona added a location in Jackson Hole, Wyoming, and they opened another in 2018 in Montecito, California, just south of Santa Barbara. With consultancies around the world, from New York and San Francisco to Basel, Switzerland, they have ready access to private collections coming to the market. On view through August 31 in Palm Desert, for instance, are works from the family holdings of California–based American art collectors Marianne and J. Douglas Pardee, including paintings by Winslow Homer, Childe Hassam, Helen Frankenthaler and Thomas Moran.
More than anything, Heather James Fine Art has provided Sacre and Carona with the opportunity to dig deeper into the subjects that thrill them. "There really is no genre of art that doesn't interest us," Carona insists.
Here, Introspective speaks with Carona about what museums are buying now, an artist's estate we should know and some of the most exciting pieces the duo has handled over the past 25 years.
You've organized some fantastic shows of historical works over the past two decades. Are there any that stand out to you in particular?
We had a Picasso show in 2009 and 2010 that was fabulous, with more than one hundred works in all media, including some major Cubist canvases — a large still life and an exceptional portrait. We also showed several examples of Picasso's sculptures and drawings, and an important private collection of more than eighty ceramics.
Do you have any favorite works in the current show of Impressionist and modern art in the Palm Desert gallery?
So many of these works have fascinating stories. Our Monet painting from 1872, L'Ancienne rue de la Chaussée, Argenteuil, is very special, not just as a tremendous early example of Impressionism but because of its connection to another artist in our show, Alfred Sisley.
Monet and Sisley were friends, and Sisley was visiting Monet in Argenteuil at the time. They set up their easels side by side, and each painted a version of this same scene at the same time. Sisley's version is in the collection of the Musée d'Orsay in Paris.
How would you describe your clientele?
We sell to museums, clients who are recognized as the world's top collectors, beginning collectors, people who are buying art as an investment, designers and people who are entirely aesthetically driven.
What sort of works have you placed in museums?
We have been very fortunate to have many museums as clients. In the last year or so, we have sold more than twenty Abstract Expressionist paintings by women to museums both in the U.S. and abroad. Museums are actively and preferentially buying art by women and/or artists of color in order to redress historical inequities. Most recently, we were thrilled to place an Elaine de Kooning painting with the Montreal Museum of Fine Arts.
We've also placed an Edward Hopper drawing with the Art Institute of Chicago, a major Morris Louis painting at the National Gallery of Art in D.C. and a Tom Wesselmann drawing at the Denver Art Museum in recent years.
How do you go about helping new or less-experienced clients figure out what they like and what they should start collecting?
Heather and I were both teachers. We greatly enjoy sharing our knowledge about the art historical aspects as well as the market aspects of a particular artist.
You represent the estates of several interesting historical artists — Irving Norman, Nathan Oliveira and Jae Kon Park, to name a few. Can you tell us about any of them?
We were honored that the Crocker Art Museum, in Sacramento, chose us to sell works from the Irving Norman estate. He's a remarkable artist with a fascinating story.
Norman [1906–89] was a Lithuanian American who lived through both World Wars and the Great Depression and volunteered to fight against Franco in the Spanish Civil War. He was a really unique painter for his time, creating these complex figurative works when Abstract Expressionism and minimalism were the dominant trends.
He experienced the horrors of war and man's inhumanity to man and dedicated his life to trying to make the world a better place. His canvases capture the best of man, juxtaposed with the dark side of human nature. They serve as cautionary tales.
The gallery often organizes location-specific shows with tie-ins to the surrounding community. What are some good examples?
At all of our gallery locations, we work together with local institutions and museums. For example, at our Jackson Hole, Wyoming, gallery, we had an exhibition of work by the trumpeter and artist Herb Alpert. At the same time, his large-scale sculptures were installed at the National Wildlife Museum and he played with his band at the performing arts center.
Also, before COVID, we had planned to collaborate with the Santa Barbara Museum of Art on its now-postponed Vincent van Gogh exhibition. In Palm Desert, we've worked with the Palm Springs Art Museum and sponsored exhibitions and collaborated on many projects. Lastly, in San Francisco, we exhibited Ai Weiwei's "Circle of Animals/Zodiac Heads" series and collaborated with the Asia Society.
You've seen a lot of great work pass through the gallery. Has there ever been anything you wish you'd kept?
We had a life-size painted-bronze goddess from ancient China that was made during Genghis Khan's rule that I wish we'd never sold. It was breathtaking and exceptionally rare.
---
Heather Sacre and James Carona's Talking Points