Featured Dealers
Timothy Langston

Bentleys

Ossowski

Jamb

Ebury Trading

Dale Rogers Ammonite

FBC London

Howe London

Sibyl Colefax & John Fowler

Linley

Anthony Outred
The Pimlico Road area in London sits neatly between Belgravia and Chelsea, perfectly located for those visiting the Masterpiece fair this month. The neighborhood, once down-at-the-heels and unfashionable, is now a smart destination for lovers of interior design, antiques, contemporary fine furniture, art and other collectibles. It also offers some excellent restaurants and pubs, tucked away on its charming side streets. Here, we introduce 11 Pimlico Road denizens and some of their 1stdibs offerings.
---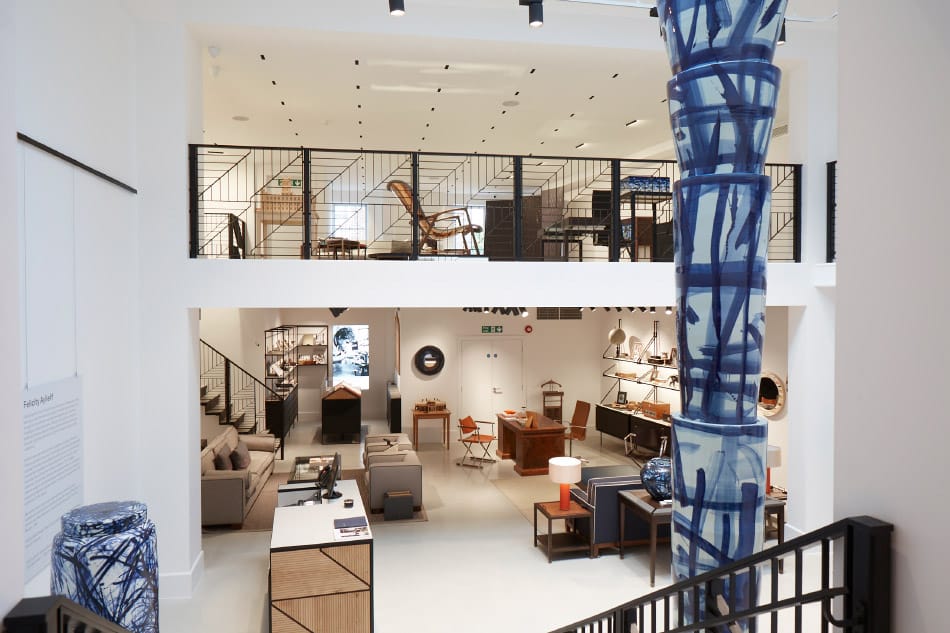 The namesake brand founded by Viscount David Linley in 1985 is synonymous with luxury and bespoke craftsmanship, rooted in his belief that things should be made to last: "When an artisan puts his or her heart and soul into a task, remarkable works emerge." Linley's father, the Earl of Snowdon (a title David inherited last year, when his father died), fueled his passion for modern design and engineering — "the importance of how things work." Meanwhile, growing up in Kensington Palace as the son of Princess Margaret gave him an appreciation of heritage and beauty. Linley describes the pieces his firm creates as "a voyage of discovery. Our job is to bring the clients' ideas to life with unrivaled craftsmanship and fine materials."
— Talking Points —
---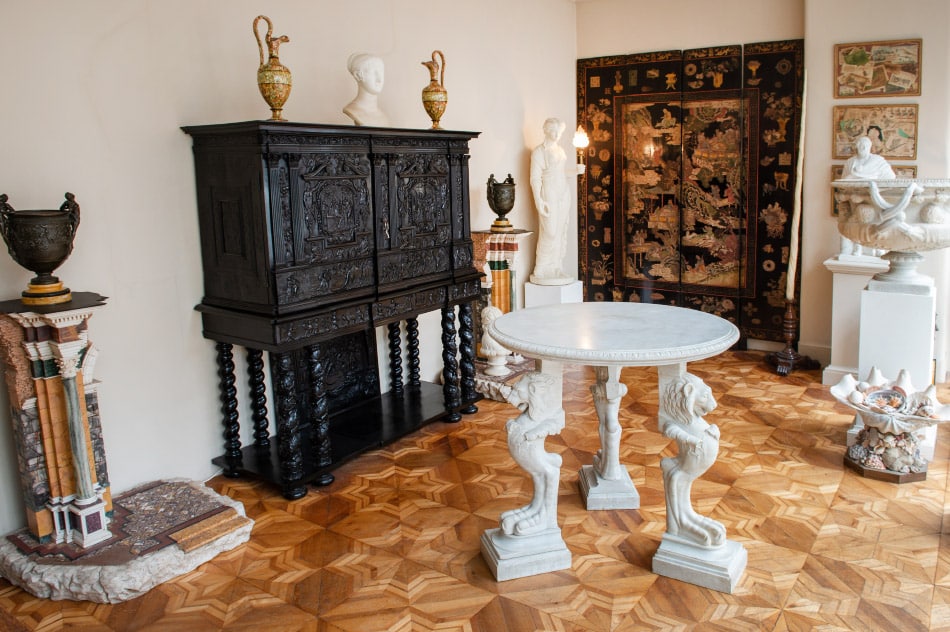 Founded more than 45 years ago, Anthony Outred's eponymous firm specializes in exceptional furniture, sculpture and works of art – as well as the antique door hardware for which he is internationally renowned. "I am always seeking stand-alone masterworks that are historically relevant in the context of their period and are of groundbreaking design," Outred says. "I like to think of my eye as unblinkered and discerning." His most notable find to date was an exquisite Russian glass-and-bronze table designed by Jean-François Thomas de Thomon, made by the imperial factory circa 1808 "and probably a present from Czar Alexander I to his mother and sister." It now resides in the Corning Museum of Glass, in Corning, New York.
— Talking Points —
---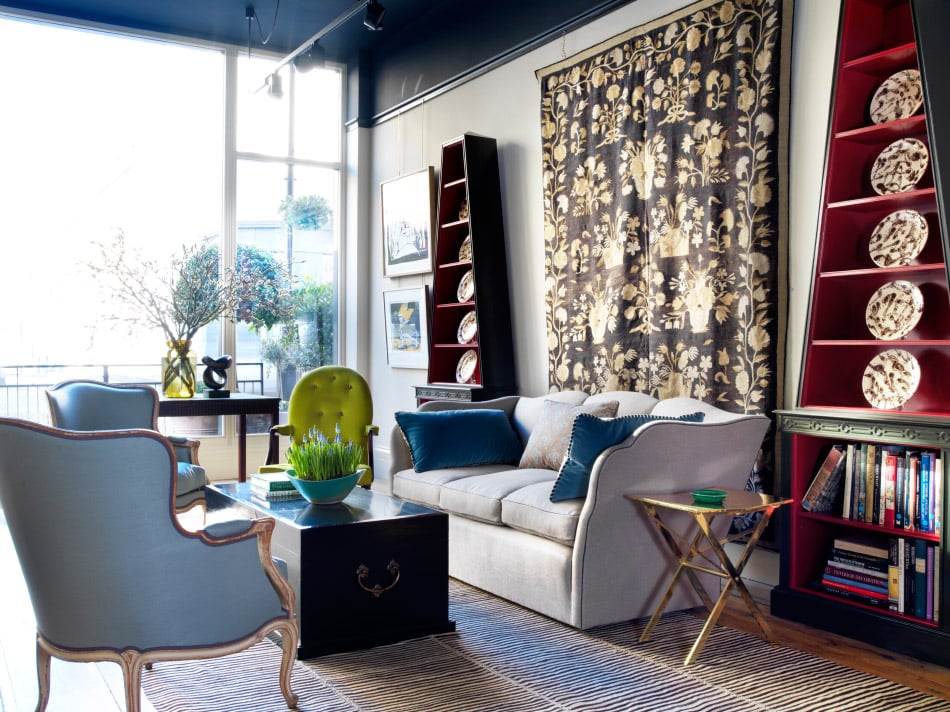 "I love mid-eighteenth-century English and Irish furniture," says Roger Jones, interior design director and head of antiques at Sibyl Colefax & John Fowler, "in particular, walnut and mahogany pieces with crisp edges but bearing the patina of the years. I also have a predilection, shared by my predecessors, for late eighteenth- and nineteenth-century painted furniture." The business was founded in the 1930s by Lady Sibyl Colefax, who was later joined by John Fowler in a legendary decorating partnership. Jones says the ethos has always been to avoid "polite" furniture and instead aim for "the quirky, the interesting, the impactful and the decorative."
— Talking Points —
---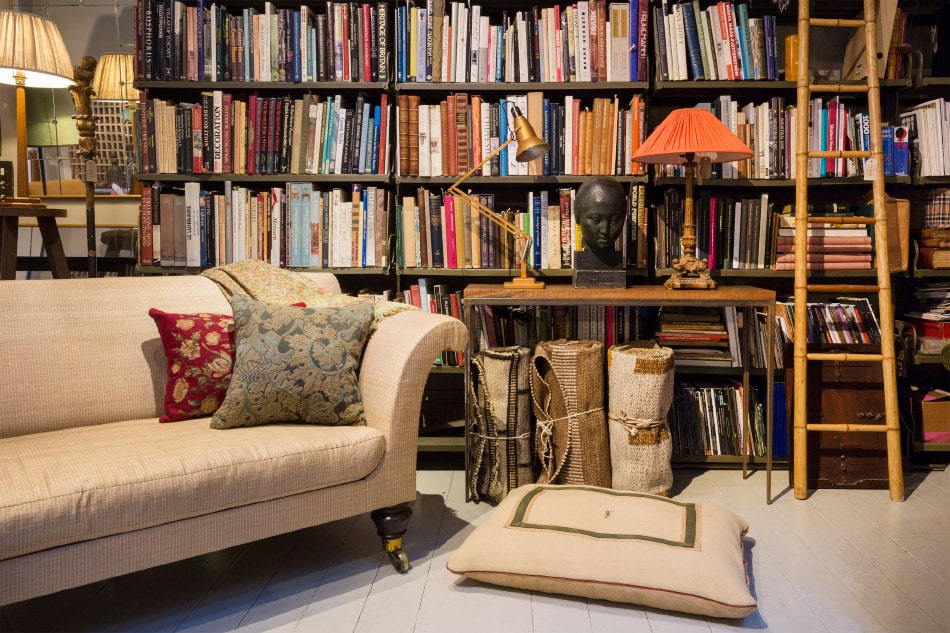 Christopher Howe established his first shop in 1986, after graduating from Goldmiths, where he studied sculpture, and in 1995 moved to his current premises to accommodate his overflowing stock of furniture and curiosities. "I am drawn to pieces which have a well-worn character, a story to tell," he says. "I am not restricted to a time period, but gravitate toward intelligent, timeless design." Many of his original customers are still with him today, buying both original pieces and the in-house Made by Howe range, "which emulates the craftsmanship of the eighteenth century, with makers living and breathing their work."
— Talking Points —
---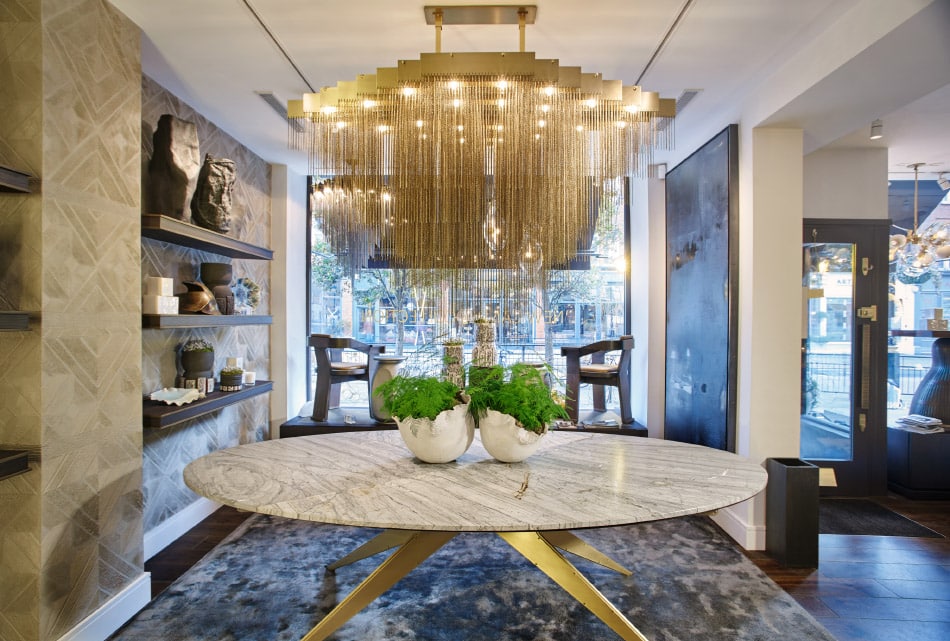 Fiona Barratt-Campbell, founder of FBC London, says, "I love mid-century-modern design, and the pieces that we create are developed in that style. I also love to collect — I am a huge fan of antique Persian rugs as well as more contemporary creations by Luke Irwin." Barratt-Campbell launched her firm in 2013 as an offshoot of her eponymous decorating business. "I was consistently finding that it was difficult to source textural pieces that suited my taste and projects, so there was a gap in the market that needed to be filled. FBC London was born out of that decision."
— Talking Points —
---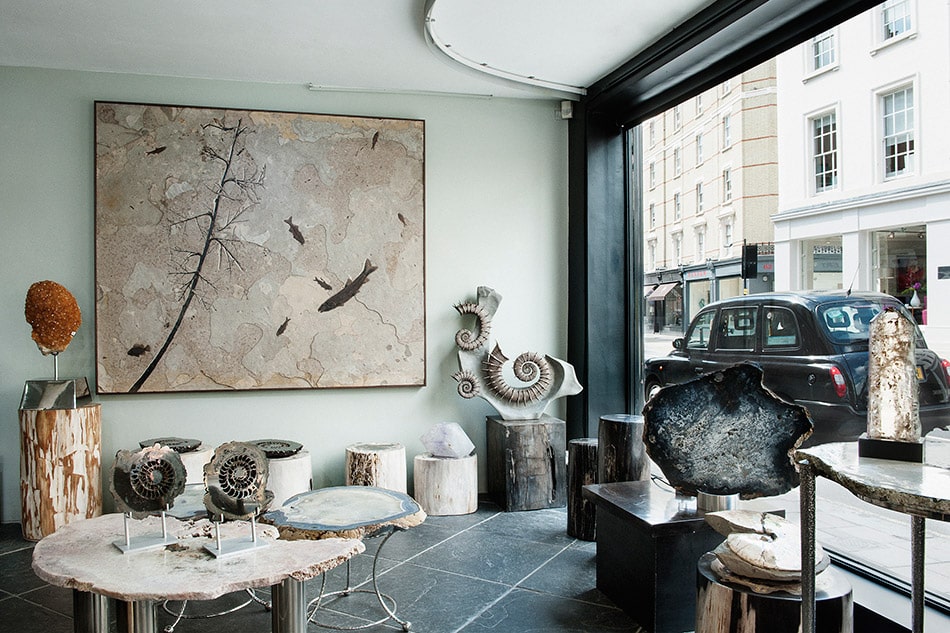 Dale Rogers was sitting in a café in Morocco in the mid-'80s when he noticed the table's exquisite surface, embedded with what at first appeared to be shells. "It turned out that the slab of stone was in fact three hundred fifty million years old and contained fossils of ammonites and squid," he recalls. "I promptly hired a Berber to take me to the mine where the stone came from — and I was hooked!" Thirty-five years later, he is recognized as the authority on fossils, crystals and minerals, having built an enviable network of like-minded dealers and collectors around the globe. "There is a Wild West attitude that pervades this business, with some fascinating characters."
— Talking Points —
---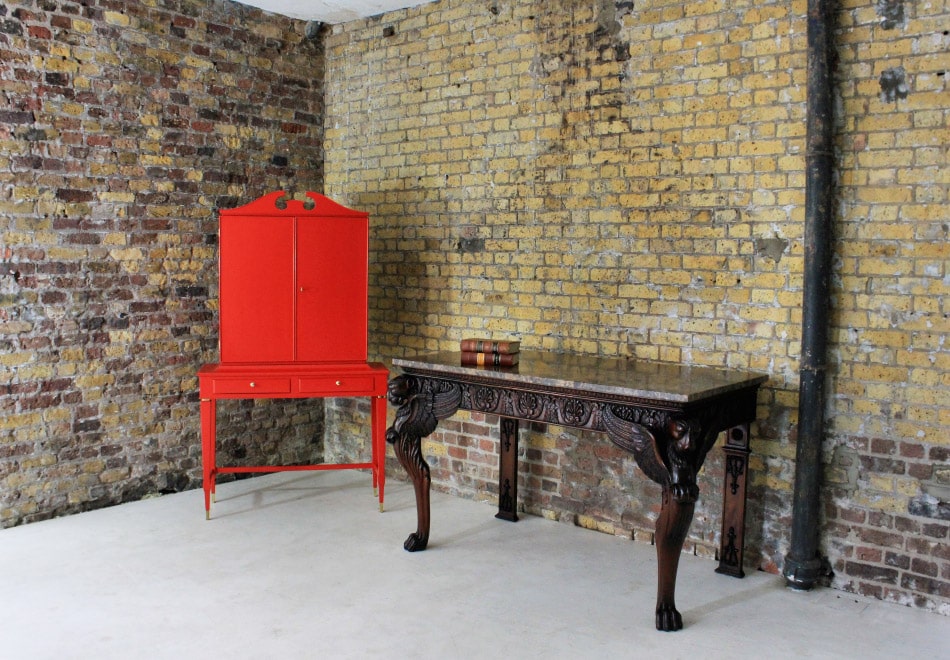 Mark Punton managed a gallery for eight years before setting up Ebury Trading in 2007. "I have always been intrigued by the classical world," says Punton "Every piece of architectural and furniture design traces its origins to the classical, and I like to play around with that idea." As well as buying show-stopping pieces — "we are not afraid of bold color" — the firm also undertakes extensive restoration projects. "Giving pieces a new lease on life makes me happy," he explains, "particularly when they then go to homes where they will be much loved."
— Talking Points —
---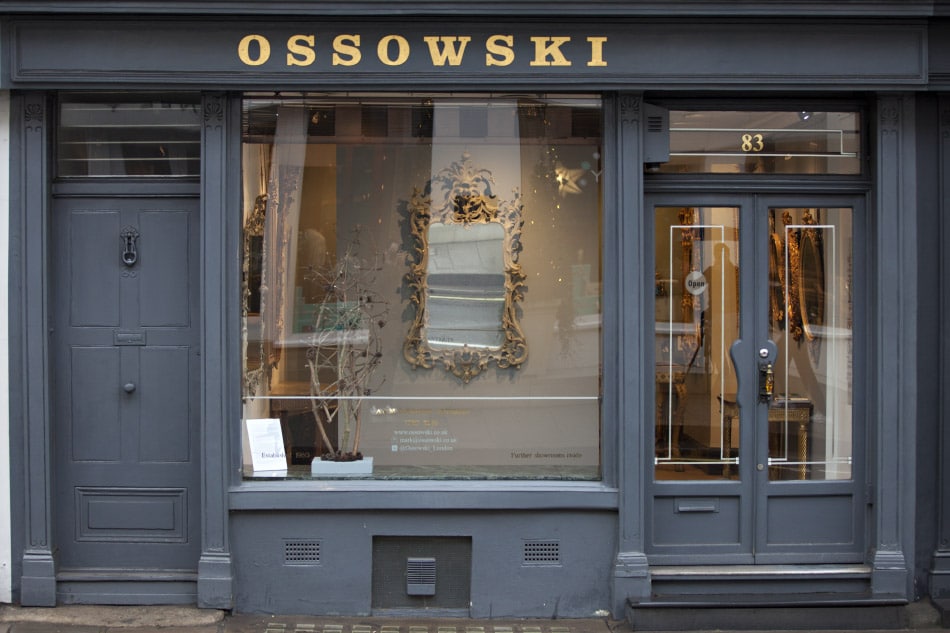 Thanks to his father, Albin, who founded Ossowski in 1960, Mark Ossowski grew up surrounded by spectacular 18th-century giltwood mirrors and tables, developing an eye for quality that is best described as subliminal. "I particularly look for genuine eighteenth-century items that are within their style but that also display inventiveness," he says. His love of such finds goes deeper, however, due to the Ossowski in-house workshop. "By taking them apart, you can learn so much and heal them from neglect and damage. It is extraordinary to lead such a privileged life, surrounded by the fruits of some of the masters of the eighteenth century."
— Talking Points —
---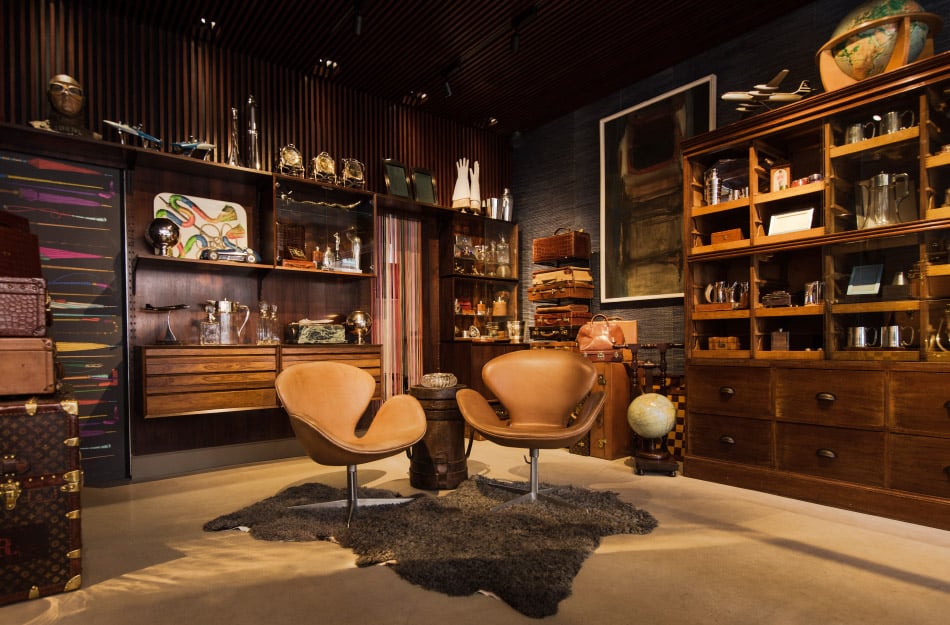 "I have the privilege of buying only what I like, and I am instinctively drawn to understated design," says Tim Bent, founder of Bentleys. "For me, it is all about exceptional craftsmanship and respect for materials, be it leather, silver or bronze." Even while at school in the city Cambridge, Bent ran a business, selling Edwardian bespoke suits to like-minded friends. So when he opened Bentleys, in 1989, not long after graduating, he already knew that a market existed for the accessories of an Edwardian gentleman. "I rarely buy things that predate the 1860s, the exception being leather, which I have always loved," he says. "For an obsessive collector like me, this is the perfect job!"
— Talking Points —
---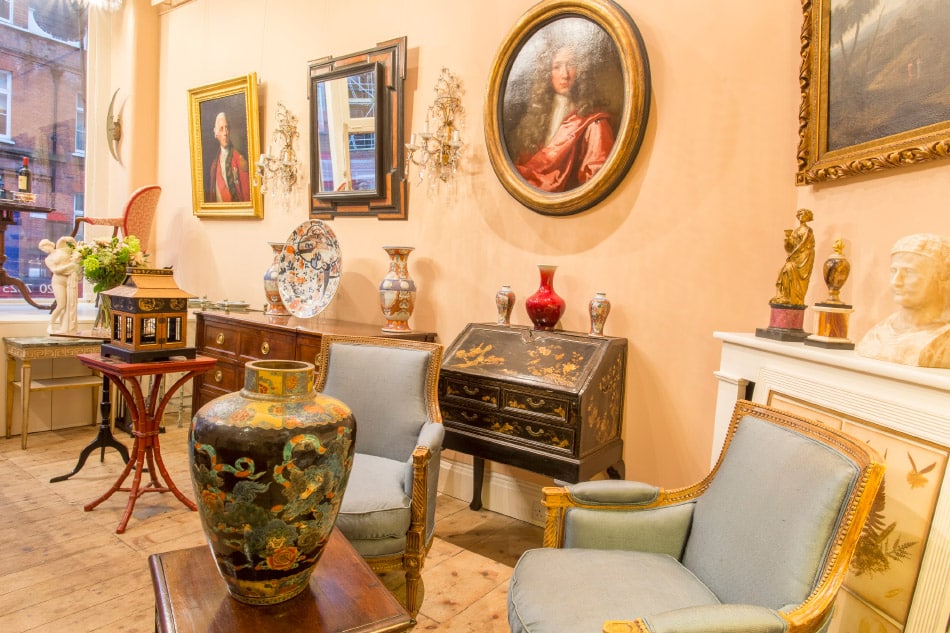 Timothy Langston has a love of seventeenth-, eighteenth- and early nineteenth-century pieces, focusing mainly on British and Continental examples. However, he says, "we also incorporate Chinese- and Japanese-export ware, and I occasionally buy twentieth-century items, too. I like to maintain a degree of eclecticism to ensure there is always a surprise!" Langston studied at Sotheby's Institute of Art and then worked at Mallett & Son for four years before setting up his own gallery, in 2005. He moved to the Pimlico Road in 2012. He thinks of his business as treasure hunting: "I love traveling, but it is the discovery of a rare object that makes my spine tingle."
— Talking Points —
---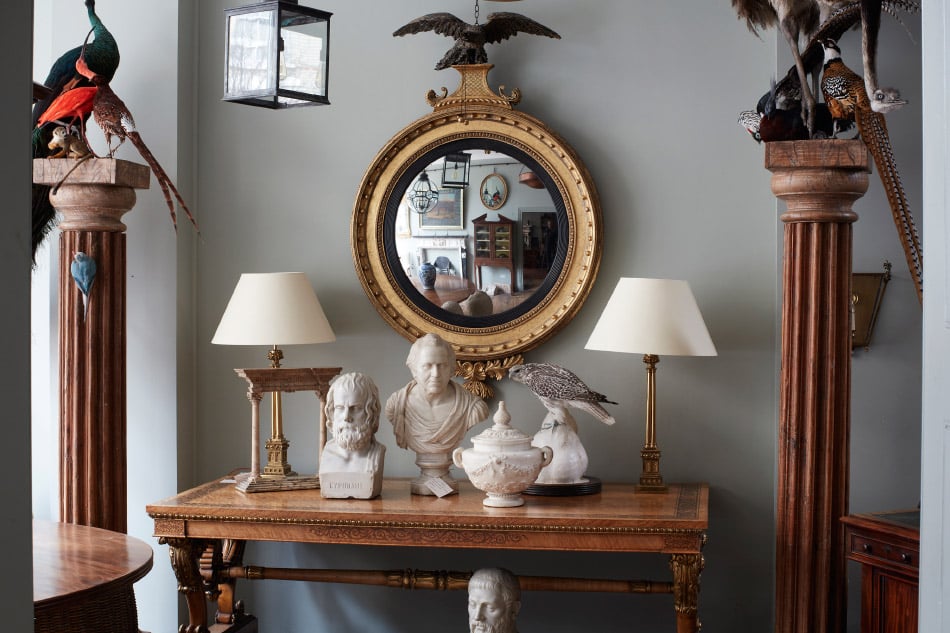 "I started buying and selling at the age of ten," says Will Fisher, founder of Jamb. "I must have been born with an innate love of antique furniture, fireplaces and objects, always drawn to surface texture and faded grandeur." As soon as he was able, Fisher set up in business. In 2006, he and his wife, Charlotte Freemantle, moved Jamb to Christopher Gibbs's old showroom before locating to their present premises. Here, Jamb's fine reproductions of fireplaces and lighting sit happily alongside Fisher's expertly curated furniture, objects and eccentricities (including Darwin, Sinke & van Tongeren taxidermy). "I am addicted to the thrill of the chase," he says, "those moments where you find something so wonderful you almost can't bear to sell it."
— Talking Points —