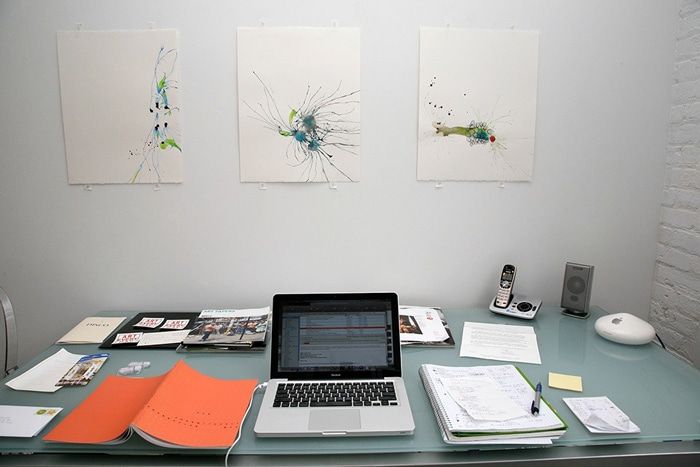 Desks are a funny thing. Their basic premise has remained the same for quite literally centuries: a flat surface, oftentimes a drawer, and potentially a shelf or two. However, the contents that lay upon the desk? Well, the evolution has been drastic to say the least.
In 1760, Louis XV commissioned the world's first rolltop desk, a furnishing so beauteous it earned the formal title Bureau du Roi ("the king's desk"). His desk accessories of choice were paper and ink, the latter constantly refilled by the palace's valets (nicknamed the "blue boys" due to the color of their livery).
Years later, across the Atlantic, architect Charles McKim designed a Colonial Revival-style desk for the Oval Office of the White House in 1903. Officially named the Theodore Roosevelt desk, the double-pedestal mahogany piece has hosted four presidents and been outfitted with a multitude of personal goods.
Somewhat adorably, its second inhabitant, William Taft, kept a vase stocked with fresh flowers. Meanwhile, when Harry Truman presided over the desk in the late 1940s, he preferred a busy and efficient workspace, equipped with an oversized blotter, a glass tumbler and a well-known plaque that read: "The buck stops here."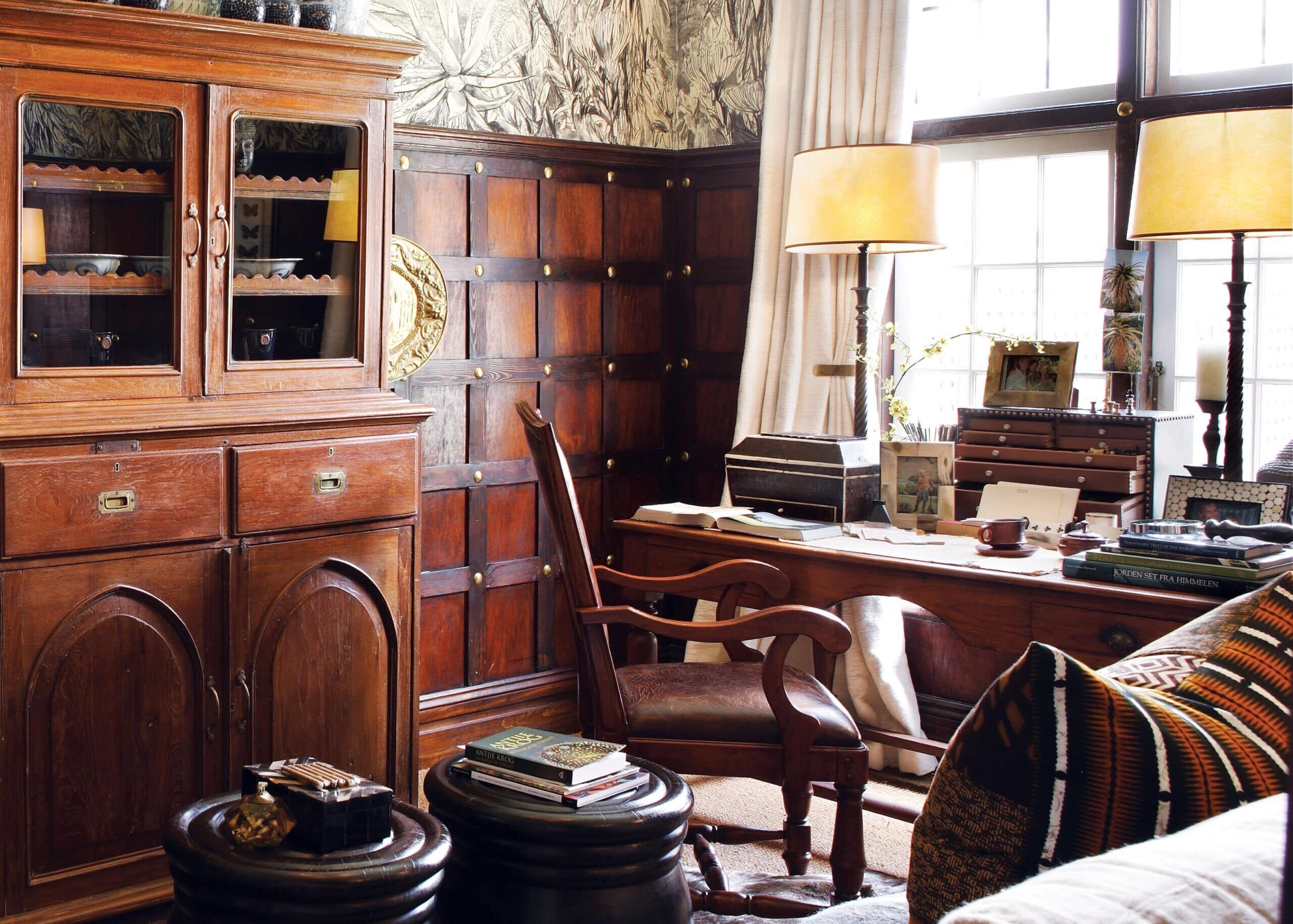 In recent years, however, function has supplanted style as far as desk decor is concerned. Where there were once paperweights, there are now discarded paper coffee cups. Ink blotters have been swapped for a tangle of charging cords. And lamps have been swapped out for the glow of a computer screen. To best tiptoe the line between desk efficiency and desk enjoyment (especially for those of us lucky enough to eat breakfast, lunch and sometimes dinner at it), we suggest adding a touch of the past to your modern-day space. You may be surprised to discover the mood-boosting powers an antique — and purposefully empty — inkwell can provide.
---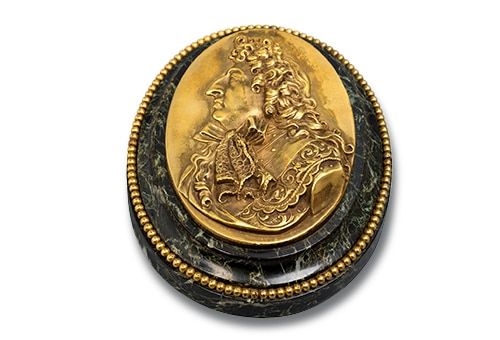 Thank the Victorians for the initial popularity of the paperweight. The Industrial Revolution offered the novel concept of leisure-time to Europeans, giving them more time to take part in the then crucial activity of letter writing. Decorative glass designs were all the rage, and during the mid-19th-century some of the most popular makers included the French companies of Baccarat, St. Louis and Clichy.
---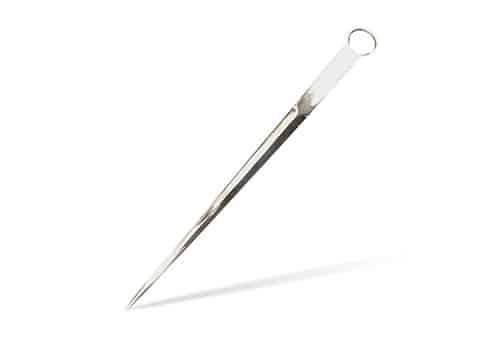 Paper knives, a common tool during the Regency period, gave way to the modern letter opener. As paper was exceedingly expensive in the early to mid-19th-century, every effort was made to utilize a full sheet of it. Paper knives were helpful for cutting paper down to an appropriate size. The letter opener eventually evolved to have a narrower tip, in order to better open the newfangled self-gummed envelopes of the late 1800s.
---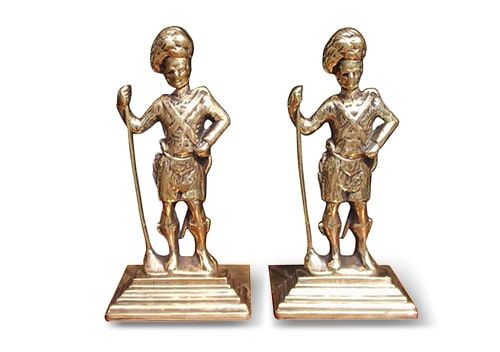 Books — those bound volumes of paper, you may recall — used to be common occurrences on desks of yore. Whether it was a set of dictionaries, encyclopedias or favorite works of fiction, where there were books there needed to be bookends. As a luxury item, bookend designs have run the gamut from incorporating ultra-luxurious materials (think marble and Murano glass) to being whimsical desk accompaniments (animal figurines were highly popular choices).
---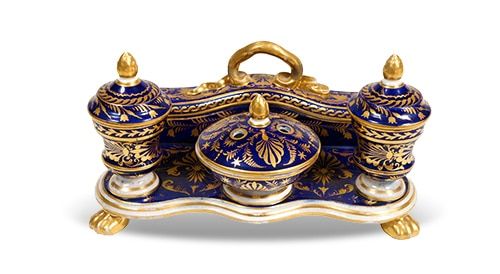 Though the inkwell's extinction was ushered in by the advent of the ballpoint pen (itself quasi-obsolete at this point), there is still significant charm to be had from placing one on of these bauble-like objets in a central spot on one's desk. There are two types to know: an inkwell designed to hold a single pot of ink, and a more comprehensive inkstand (containing two or more ink containers along with other attached accessories like a candle holder or pounce pots for blotting). Though letter writing and inkstands were initially thought to be undignified, Queen Victoria loved penning notes so much that stands were eventually deemed must-haves for well-to-do Brits.
---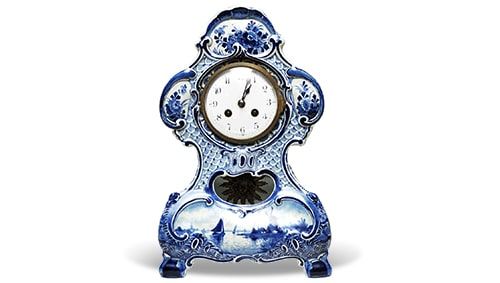 When clockmaker Eli Terry patented a design for a desk clock with brass parts in 1816, he had a veritable hit upon his hands. So much so that it turned his factory in Litchfield, Connecticut into the clockmaking center of the United States. The clamor for desk clocks arose as the Industrial Revolution transitioned labors from outdoors to indoors, and allowed for the mass-production of clock parts in factories. Naturally, elaborate designs soon followed and clocks could be found made by artisans and luxury houses like Cartier.
---
When blotting paper (used to protect one's desk from ink spills, and held in place by a frame) was first introduced in 1856, it was quickly identified as a prime space for advertising. Bankers and insurance salesmen happily printed blotting paper with their information on it to hand out to potential clients, just like a proto-business card. Luckily, blotters soon evolved into handsome pieces in their own right, and became crucial parts of desk sets. Manufacturers soon began to create desk blotters that would be accompanied by matching inkwells and letter openers.