In this week's Introspective, we sit down with San Francisco-based talent Catherine Kwong. In only four short years, Kwong's eponymous firm has become a top West Coast office due to the designer's ability to make bold statements with crisp, classically-informed pieces and proportions. To wit: Kwong's design for the 2012 San Francisco Decorator Showcase, pictured below. Inspired by popular fashion blogger Atlantic-Pacific, Kwong transformed an office-slash-walk-in closet to telegraph a polished femininity — and removed any trace of fussy girlishness.
To see more of Catherine Kwong's impressive portfolio, read the full feature in Introspective.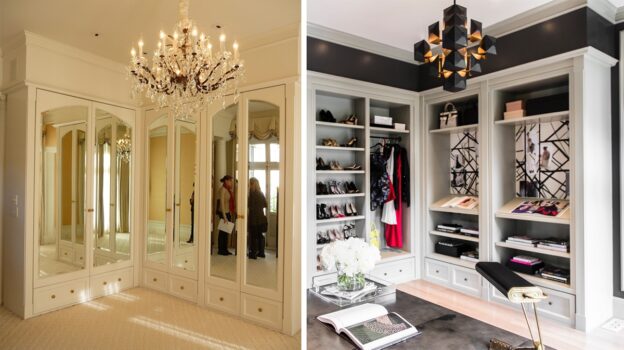 Left: image courtesy of the designer. Right: image by Bess Friday.