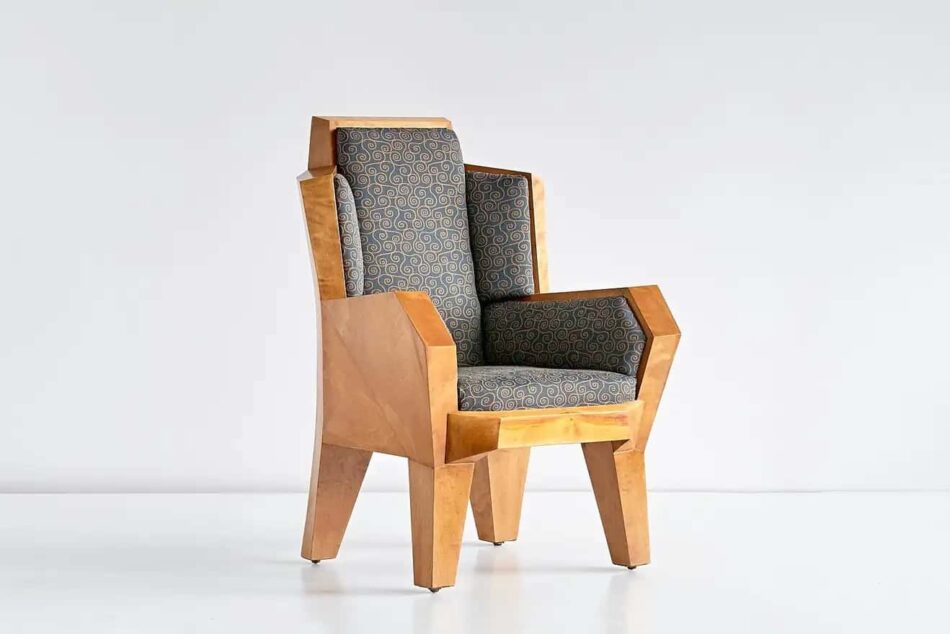 Created by Milanese designer Camillo Cerri, this robust piece is more than a mere chair. It's a manifesto derived from the work of influential Austrian philosopher Rudolf Steiner (1861–1925), who was also an architect, social reformer, educator, occultist and self-styled clairvoyant, when he wasn't designing furniture.
The one-of-a-kind seat, offered by Kabinet Hubert, located in the Dutch city of The Hague, is handcrafted of birch and devoid of metal joinery. A refinement on an earlier Steiner piece, it was designed by Cerri as part of his 1928 commission to furnish the entire interior of Haus Reinbach, a private estate in Stuttgart, Germany, built by architect Otto Moser, a member of Steiner's inner circle.
Like the house for which it was conceived, the chair, with its fusion of geometric angles and more rounded forms, is considered a visual expression of the connection between intellectual and spiritual realms posited in anthroposophy, Steiner's humanistic philosophy.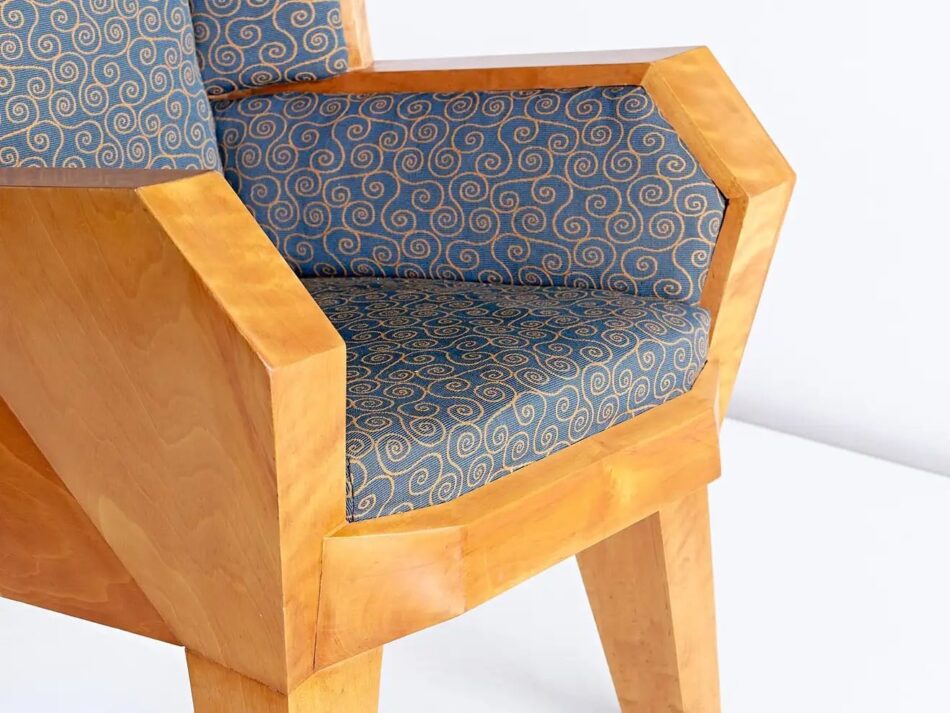 "The chair is a love child of Steiner's anthroposophical style and Czech Cubism," the prewar Central European style known for its sharp angles, says Jan-Clemens Hoek, co-owner and gallery director of Kabinet Hubert. "Czech Cubism takes the pyramid shape as a starting point, while with Steiner, it was more of a sculptural, crystalline shape leading to more organic forms."
Even in its day, furniture associated with the anthroposophical movement was niche, Hoek says. "It's a rarity, really, resembling very little else stylistically."
Despite an origin story with supernatural overtones, the unique chair, its assertive angles softened somewhat by new upholstery in period-appropriate Art Deco fabric, remains quintessentially sturdy seating, very much grounded in three dimensions.