The bombé half-and-half ring may not be instantly recognizable as a Cartier piece, compared with jewelry incorporating the house's iconic Panthère motif. But it was an important Cartier design when it was introduced, around 1937, and it remained in production for close to 50 years.
"In the past century, houses didn't hold themselves to a strict schedule of design drops," says Lee Siegelson, third-generation owner of the highly regarded New York boutique bearing his last name, which specializes in rare and collectible jewels. "If a piece continued to sell, then houses would offer it for decades at a time, with slight material changes and adjustments."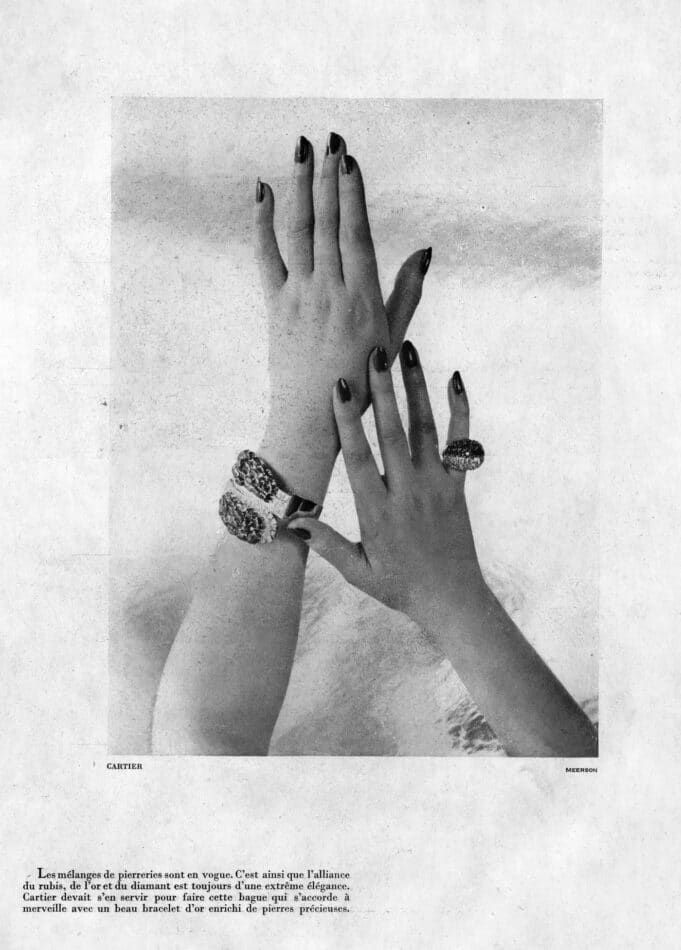 One Cartier bombé ring offered by Siegelson is resplendent in smoldering rubies and white-hot diamonds, making it a great summer statement piece. It also features a graphic mix of platinum and gold. "The marriage of metals and the use of gold prongs in the setting mark it as circa 1970," he says. "It takes precision to marry materials and metals seamlessly into one ring. This is a feat that is only seen from Cartier."
Developed by Cartier's most influential design director, Jeanne Toussaint, the bombé half-and-half ring gained popularity when a ruby-and-diamond example appeared in a 1937 issue of Vogue. (Thirty years later, a version in lapis lazuli and diamonds was shot for the magazine by the celebrated fashion photographer Bert Stern.)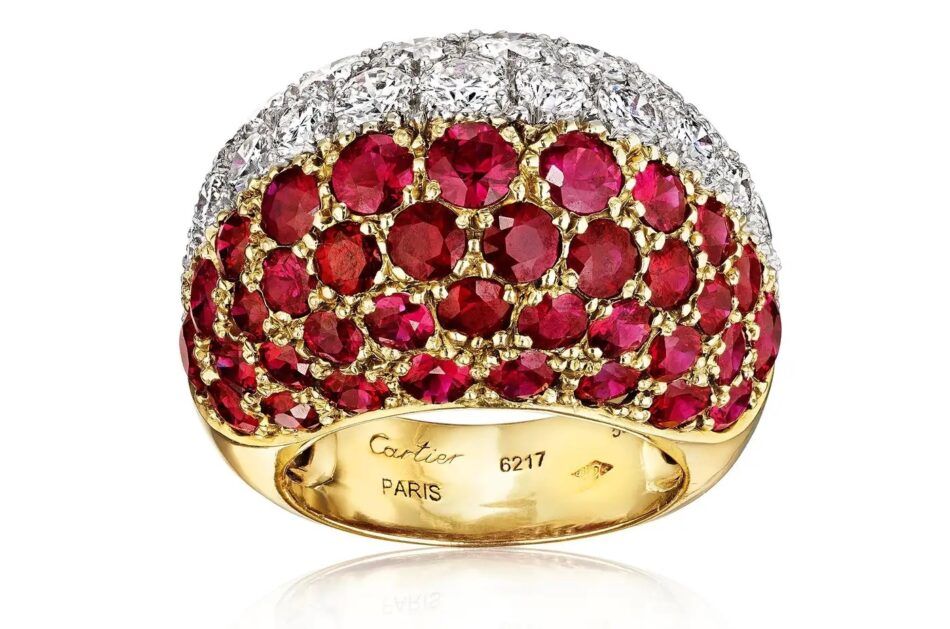 The history of bombé rings is rooted in the cocktail culture of the 1920s. "The earlier bombé pieces were more restrained, but by the 1950s, these jewels had become supersized — the bolder and more colorful the better," says Siegelson. He adds that bombé is derived from the French word for bomb and that the name refers to the style's rounded shape.
Although the bombshell highlighted here is vintage, jewelry connoisseurs have observed a resurgence in the popularity of bombé rings in general, with contemporary designers embracing the style. What accounts for its ability to travel through the decades so fluidly? "A great cocktail ring always draws the eye," says Siegelson. "This piece feels both modern and playful and looks great on the hand, whether it's holding a drink or a cell phone."
Cheers to that!