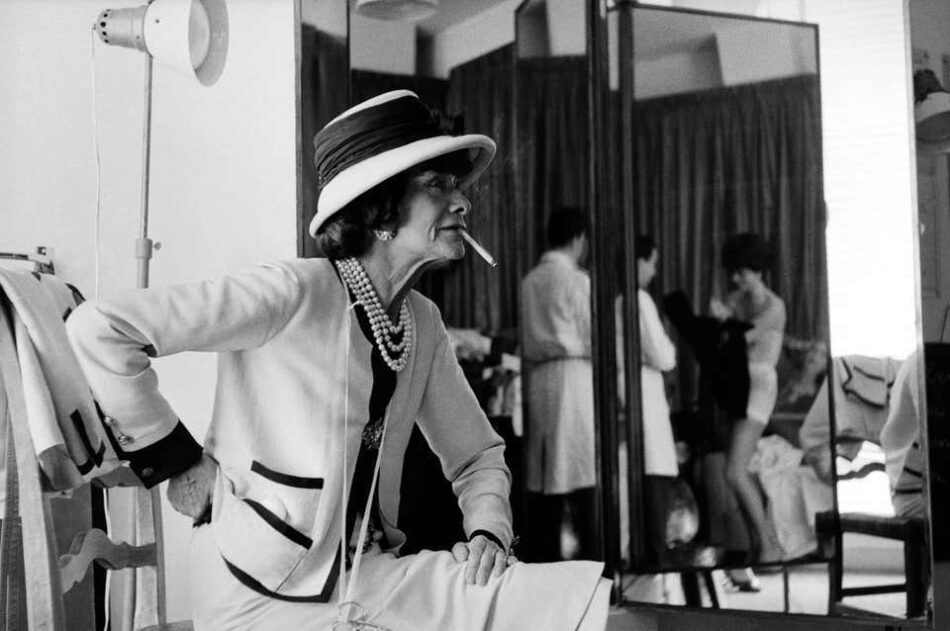 In Switzerland, Coco Chanel chafed at her post–World War II exile. It was not just that her income from Chanel No. 5 was dwindling. On top of that, as she saw it, Christian Dior's New Look was making women dress like decorative objects. "I want my women to look like flowers," Dior famously said of his über-feminine corseted styles, based on 19th-century ideals of beauty.
Chanel had fought that fight decades earlier, living a life and espousing a look that more than proved a woman was not a damn flower. (Not a fragile, dependent one, at least, maybe a lush white camellia that never lost its leaves. Camellias were OK.) Anyway, enough was enough. In 1953, Mademoiselle went back to Paris and reopened her couture house, which had been closed since France declared war on Germany in 1939.
On February 5, 1954, during the showing of her first post-return collection, the Chanel jacket made its debut. "The Chanel jacket we know today — the tweeds, buttons, braids and chain — really represents modernity," says Patrick Michael Hughes, associate teaching professor at Parsons School of Design in New York.
The garment reacted against the fitted, constricting styles of the New Look, replacing them with a design that was timeless, an instant classic. It was, after all, based on a cardigan, and, as Hughes notes, "a cardigan never goes out of style."
Why a cardigan? Because it allowed women to move with ease, as a young cardigan-clad Chanel proved while gallivanting around Paris during the Jazz Age. Achieving this ease, she said later, was "the hardest thing about my work." As a designer, Chanel wanted to enable women "to move like they're not in costume . . . not changing attitude, or manner, depending on their dress."
To do this, she eliminated key elements of traditionally tailored jackets: shoulder pads, darts, interfacing and even collars. Any detail that could impede movement was scrapped. To Chanel, luxury and comfort were inseparable. She added pockets — four real pockets, large enough for a real woman's hands (plus lipstick, keys and, yes, cigarettes).
Golden buttons, stamped with the house's double C, were each accompanied by a button hole, a novel feature at the time. A slim chain hidden in the silk lining ensured that the garment hung gracefully from the shoulders. The use of tweed was a touch of masculine sophistication with romantic resonance for Chanel, who first encountered the fabric in the 1920s during trips to the estate of her lover, the Duke of Westminster.
Some version of this jacket has likely walked every Chanel runway since 1954. Yet its attraction is undiminished — a fact confirmed for Hughes whenever he brings in garments to show his students. "As soon as I put out a Chanel jacket, it immediately gets all the attention," he says. "Everybody wants to touch the Chanel. It's as if they had some sort of connection with it."
"The suit," wrote French Vogue in 1954, "represents everything Chanel has believed in all her life." She was 71 when it debuted.
---
Authenticating a Chanel Jacket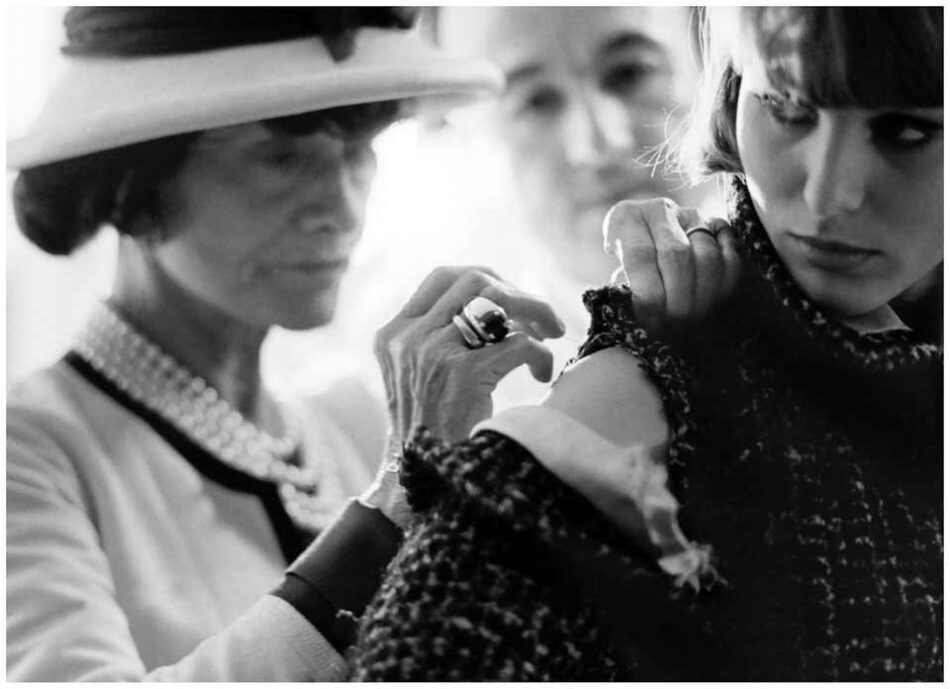 "If you want to be original, be ready to be copied," Chanel once said. So, how can you tell if a Chanel jacket is genuine? First, as with any luxury brand, know your logo. (Vintagefashionguild.org offers a visual history of how labels have changed over time.) Consider font size and thickness as well as the distance between letters and lines. Chanel doesn't make mistakes with these elements. Counterfeiters do.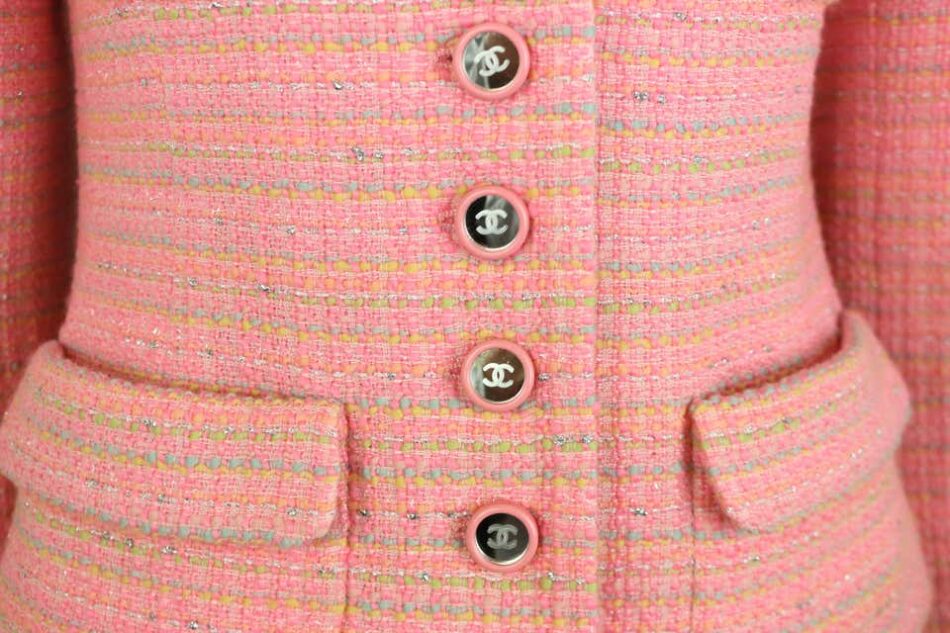 Second, consider quality. This, according to Ian Campbell, a collector who has spent a lot of time studying Chanel, "should be consistent with authentic pieces from the same time frame. Modern tweeds are heavier and richer than vintage ones."
Third, does the jacket accord with Chanel's original vision of usable design? Does every button have a buttonhole? Is every pocket real? The lining offers another important clue. Jackets should be lined in silk — Polyester? Mon dieu, non! — and the number of silk panels should correspond to the number of tweed ones. This was a Chanel innovation, designed to facilitate movement and tailoring.
Finally, whenever possible, date the jacket. Until 2009, the three-digit code at the top of the label represented the year and the season. For example, O3A meant 2003 Autumn/Winter. Seasons are broken down as follows:
P=Spring/Summer
A=Autumn/Winter
C=Cruise
Around 2009, that three-digit number began to disappear; dating information for jackets made after that time can be obtained by contacting the Chanel Boutique with the reference number on the label.
Once you know the date, Campbell advises, you'll want to confirm that the style of your garment matches that of the collection identified by the code. You can do this by comparing the garment to runway images on Vogue or FirstView. "Buttons are unique to each season," Campbell says, noting that they "are made by hand in Paris, so they should be distinctive in look and quality."