Danna Weiss channels planetary energies in her furniture and art. That's because she works with the earth's most elemental materials: crystals, gemstones and live-edge wood. These ingredients, encased in shiny resin, are thought to interact with each other and affect the vibrations in the surrounding room. Hence, the name of Weiss's company: Vibrational Works.
On a recent visit to her studio, located in the Mana Contemporary arts compound in Jersey City, Weiss turned off the overhead lights. In the darkened space, she pointed spotlights at her latest creations, causing translucent crystals to sparkle and activating the brilliant colors of minerals such as turquoise and pyrite. The effect was otherworldly.
After seeing the works in person, I sat down with Weiss to learn how her pieces are made and what can happen when you introduce crystals into your own home.
---
Why did you start embedding crystals into wood?
Wood is a very grounding force. This revelation struck me one day a few years back, and the following week I came home with a five-foot slab of claro walnut wood. It had beautiful grooves, knots and holes, and while "in the zone," I noticed I had filled those with the crystals and gemstones related to my metaphysical needs. I gasped.
Some years earlier, I had learned about the tradition of "crystal gridding," an art form I had been innately practicing since my teen years, which uses crystal placement within a space to enhance, affect and transform. After stepping back from my crystal-embedded claro walnut slab, I realized that I had created a beautiful grid with Mother Earth as my partner.
I used the work as my coffee table, and felt its energy shift my focus. An acquaintance pleaded to buy the table, and after a year or so I finally relented and sold it to her. By then, I had made several others, which all sold quickly. And just like that I was in business.
What can crystals do in the home? What are their aesthetic, spiritual, symbolic or scientific properties?
Crystals are incredibly powerful, generating basic energetic support. For their aesthetics alone, I love crystals. They are originals. When you take the aesthetic of something that is unlike anything else in nature, and place it with 20 other items unlike anything, the effect is quite special.
When those special crystals sparkle at night through the glass resin, for a moment you can forget who you are and get lost in another dimension. It's magic.
The energetic and spiritual properties of crystals are what fuel my intentions. Both crystals and gemstones in the home provide positivity in innumerable ways, by emitting balance, calm, knowledge and clarity, to name just a few attributes.
Though all objects possess an energy, crystals grow in the earth's crust over millions of years at high pressures and heat. This places them among the objects on our planet with the most energy, enabling them to power watches, computers, lasers and other gadgets.
"Light waves" move stagnant energies — much like acupuncture would — allowing positive energy to circulate. Crystals then infuse their unique properties into the equation. With light energy being the fastest form of energy known in the physical universe, change is imminent.
Walk us through the process of how these pieces are made.
I began with cocktail tables, coffee tables, desks, end tables, side tables, shelves and consoles. Last year, at the request of clients, I added freestanding and wall-mounted works of art. The tables or sculptures can be any size and outfitted with most any style of base.
I either own or see a piece of wood that puts a picture in my mind's eye. That picture flashes intermittently and tells me everything about how the stones are embedded; how the wood is to be finished; if it is to act as a functional or sculptural work; and about the intention behind its energy and what it is meant to balance, answer or transform.
First, the wood is gently sanded and shaped to remove any scratches and debris, while preserving the integrity, character and the delicious qualities that pay tribute to the origins of the wood. After I place the wood on a table, an air compressor clears the dust, while I check details and secure delicate parts with resin to make the fibers strong and ready for gems.
Before I begin to work with stones, a dam is built around the holes in the wood. As I lay the gems, I feel each element energetically before I cement them in place with solution. From a channel state, my intention is to provide the highest vibration for the purpose of the work.
Once the stones are in place, resin layers are painted on the back and front of the piece to encase, seal and protect the stone energy. Soon, the fragmented energies become one vibration, and the guided energy is translated into physical form. From that feeling and my knowledge of crystal and gemstone properties, the frequency is described in the accompanying energy sheet.
In gratitude, I have a tree planted in honor of the one I have been granted.
How do the crystals interact with the wood in your pieces?
I love the feeling of heavenly energies combining with grounding forces. The result actually helps us to feel crystal energy more deeply, as wood grounds the ethereal energy into vibrations that are more easily accessed.
I use woods that have powerful energetic properties to calm the activity I feel on the planet. Lately, I like big-leaf maple (for spiritual strength), English elm (endurance, rebirth), redwood (revelation, drawing down powers from heaven to earth), claro walnut (expansion, making things happen like lightening) and cherrywood (achievement and self-assertion).
What are some of the more powerful minerals?
I work with almost 300 stone energies and find new species each year. A few you've likely never heard of are psilomelane, hypersthene and spessartite. As you might suspect, depending upon whether I'm servicing a home, business, spa, hotel or restaurant, the supportive energies will change. Stones with positive relationship vibes are wonderful for homes and businesses.
These are some of my faves: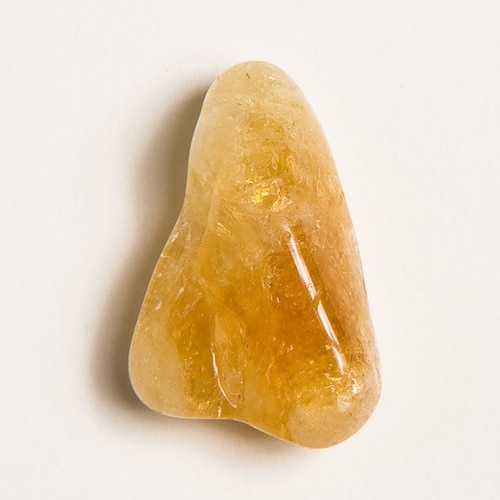 Citrine is said to help promote success and abundance and is used to enhance personal power from positive intent, strengthen willpower to intuitively stay on one's path, dissipate negative energy and work on family and relationship connections.
Generating protection and energetic stability, citrine is useful in meditation for developing intuition as well as easing and eliminating fears of being judged. It also helps one to feel connected to the powers that be, provides support in overcoming trauma and grief and balances moods to yield happiness and emotional success.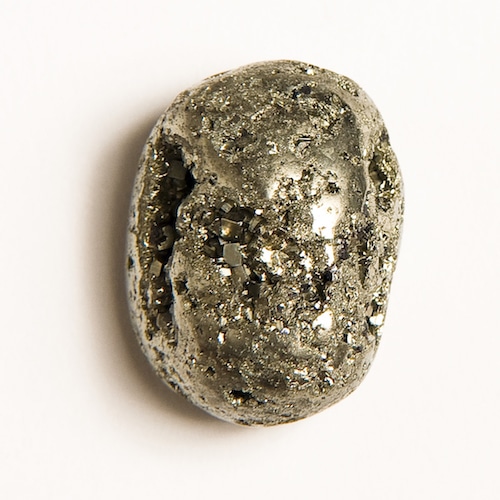 Pyrite is said to provide protective energies, allowing one to view the purity of the universe while seeing behind facades. It supports vibrant health, well-being and personal power, nurtures love and friendship, sharpens memory, motivates action, maintains logic, instills confidence and assists in accessing potential while boosting vitality and clarity.
Known as the "stone of romance," as it is said to stimulate romantic love, turquoise will assist rebirth, balance, alignment and spiritual attunement, enhance meditation, communication and intuition by releasing both physical and spiritual inhibitions.
It shows us that our fate is in our hands, spurring purification, dispelling negative energy, boosting peace of mind, psychic and natal power — and bringing male and female energy together for self-realization and problem-solving. This stone promotes love and marriage, dissolves martyred or self-sabotage traits and strengthens inner calm for creative expression, stabilizing mood swings and lessening exhaustion, depression and panic attacks.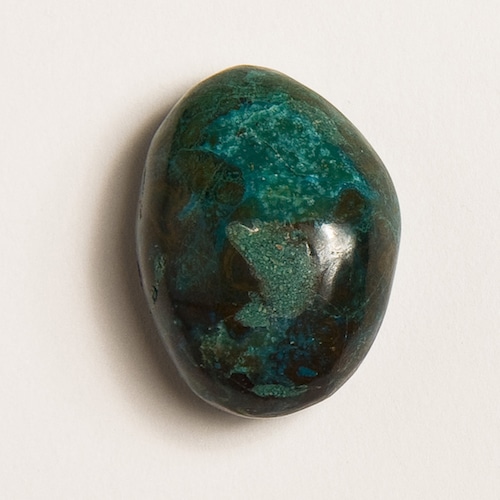 Chrysocolla is said to generate a calming cleanse while energizing chakras and confidence, may help smooth rocky relationships and increase self-awareness, inner balance and acceptance of changes.
This stone also aids in overcoming phobias and summoning inner strength, tranquility and sustenance, stabilizing healing in the home and in interaction, drawing out guilt and negativity, reversing destructive emotional programming, spurring creativity, healing heartache and increasing capacity for love, communication and silence, opening psychic vision, reducing mental tension, promoting truth-telling and bringing joy.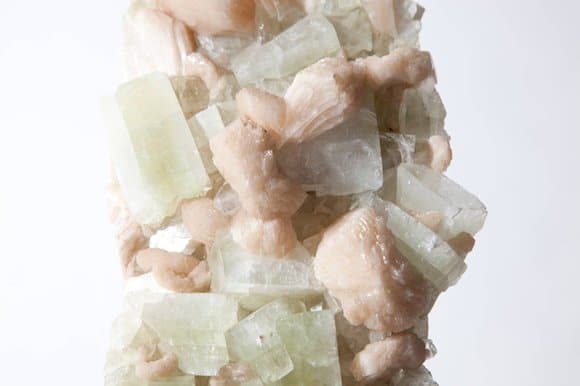 Apophyllite is said to help us access higher dimensional life through attunement to the body, helping to act upon the truth in all situations, strengthening mindful analysis, assisting in realizing that one is born perfect, while recognizing one's behavior and connection to the future. Bringing light and energy into one's being and love into one's heart, apophyllite enhances and stimulates intuitive vision, assisting in preservation and rejuvenation.
---