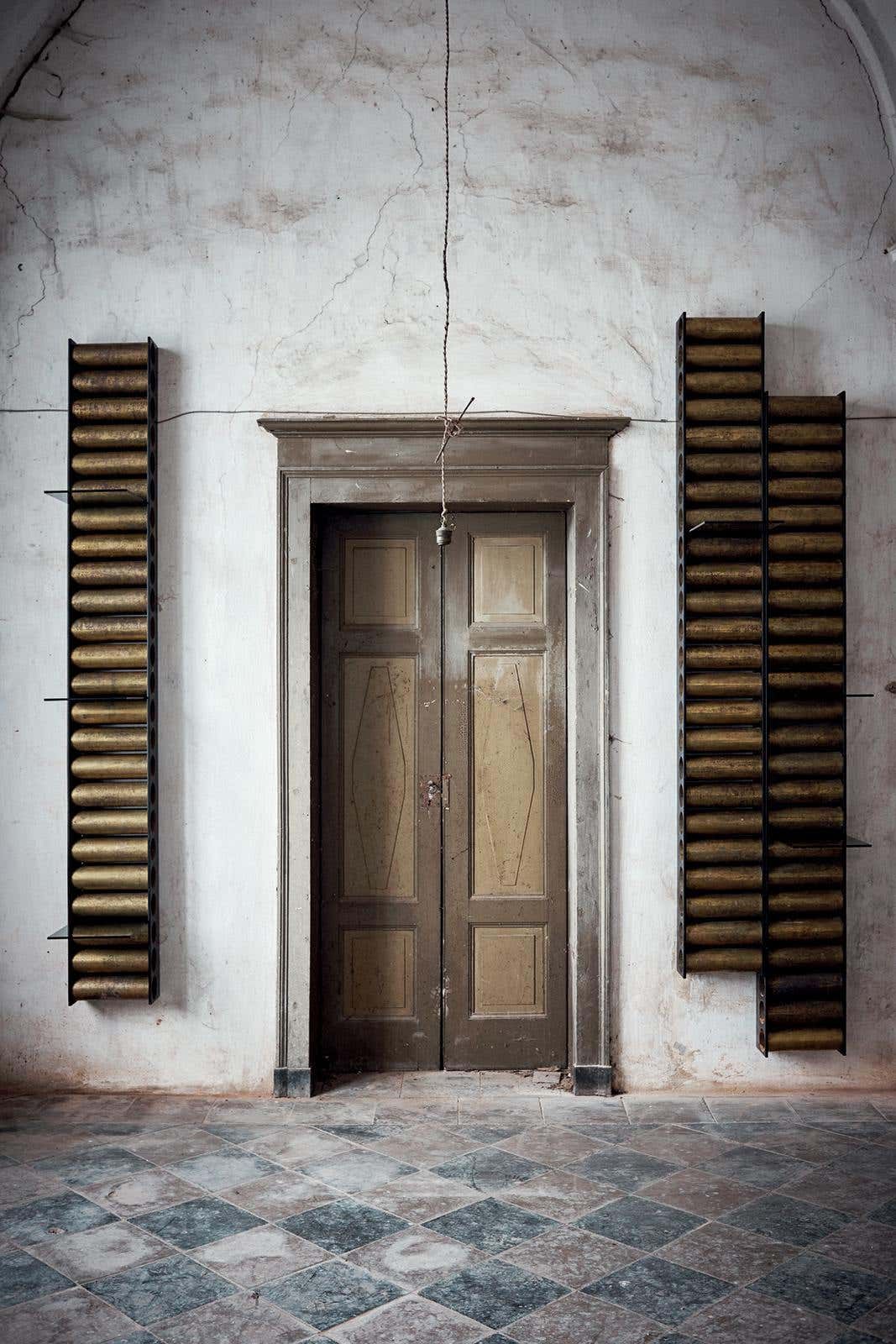 Crafted from rows of oxidized brass tubes in matte-black metal frames, DimoreMilano's Capostipite modular shelving system occupies a space between art and furniture, fusing streamlined modernity with a sense of late Victorian and mid-century nostalgia.
Designed in 2005, the piece engages its contrasting components to evoke a sense of harmony, drawing on both architectural and biomorphic forms that are smoothly sinuous yet sleekly mechanical, as if salvaged from a futuristic engine.
Each vertical module is equipped with four glass display shelves, allowing other forms to interact with the metallurgical nature and shape of its sculptural silhouette. When displayed together, the modular rows can be set at different heights or aligned, lending a kinetic resonance to the rounded and rippling texture of the tubular structures.
The system retains a strong sense of craftsmanship related to the hand and touch of its makers, says Dimore's Emiliano Salci, who describes the Capostipite as "closer to the worlds of art and architecture" than to the more utilitarian one of industrial design.
A former art director at Cappellini, the Tuscan-born Salci cofounded the Milan-based interior design firm DimoreStudio, which includes furniture brand DimoreMilano, in 2003 alongside Britt Moran, a North Carolina–born former graphic designer.
"Capostipite means 'forefather,' " in Italian, says Salci, explaining that the piece is so named "because it is part of DimoreMilano's first collection."
"It is an artisanal object in which you can see the brass degrade," he continues. "The modules are made one by one, so each piece is unique and completely artisanal, made by expert hands without the use of a single screw."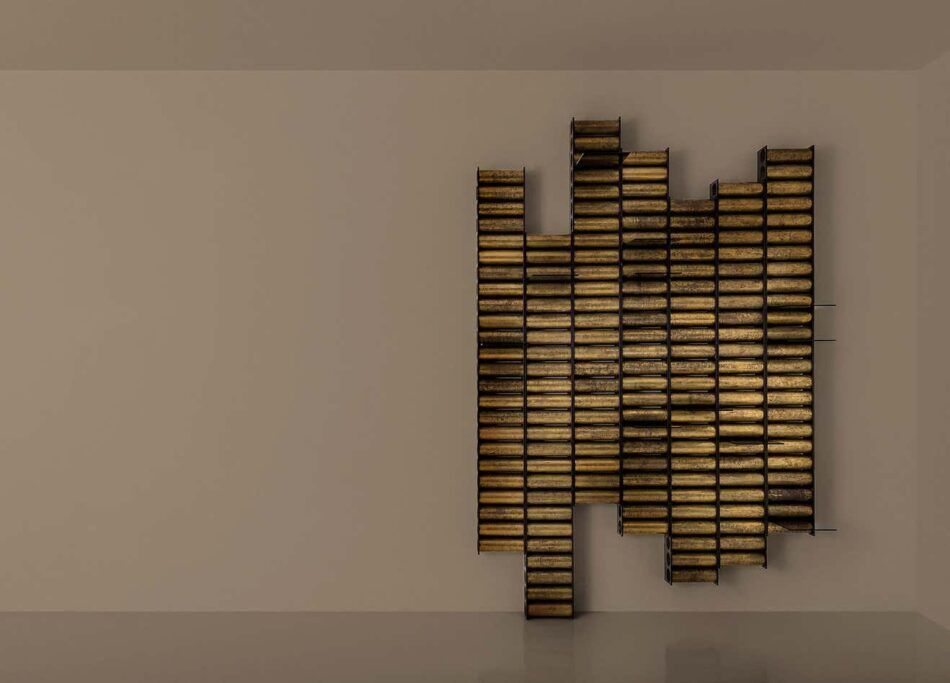 DimoreMilano takes an emotive approach to creativity that Salci describes as a fusion of traditional craft with modern art. "We are inspired by what surrounds us," he says. "Art, fashion, architecture and, especially, 19th- and 20th-century design."
"This object's roots come from a thought or conversation that can be related to Anni Albers's rugs or skyscrapers from the 1930s," he adds. "The Capostipite is not a classic bookcase. It's an object, one that is demanding and very present. It fills a space on its own. For its presence and emotional commitment, I believe it has the same value as a piece of art."