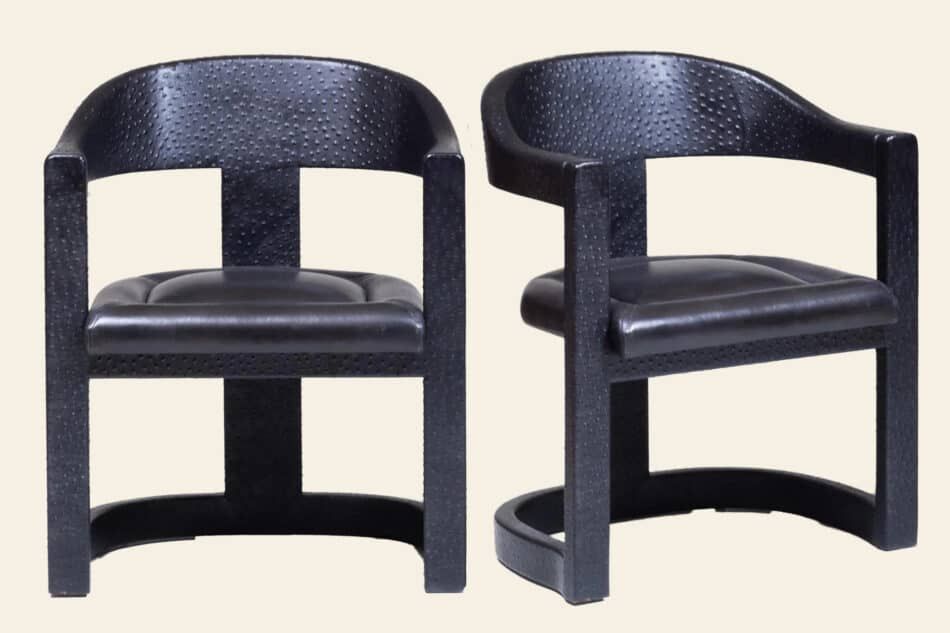 The extravagant furniture of designer Karl Springer stands out for the quality of its craftsmanship and the uniqueness of its style. Prolific in New York throughout the 1970s and '80s, the Berlin-born Springer "liked things exotic, opulent and shiny, shiny, shiny," says 1stDibs seller Angelo DeSanto.
A New York–based fashion editor now expanding into the furniture realm, DeSanto is offering a set of 10 Springer-designed Onassis dining chairs on his 1stDibs storefront, Pad. Wrapped in faux ostrich, the chairs were most recently owned by socialite Jocelyn Wildenstein. "I was told they were in her Manhattan townhouse, in a downstairs dining area next to the indoor pool," explains DeSanto, who specializes in dramatically shaped designs by the likes of Willy Guhl, Adrian Pearsall and Gio Ponti.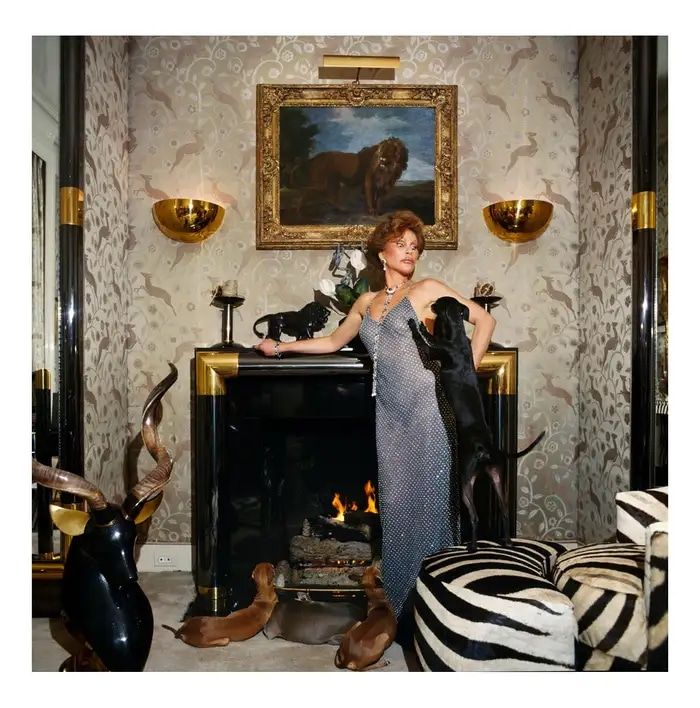 For all their shimmer, the sturdy, barrel-shaped circa-1979 chairs are "very practical pieces of furniture," says DeSanto. "Springer liked geometric shapes with rounded edges. Squares, circles, ovals, rectangles — kindergarten shapes."
Springer elevated these simple forms, favoring chrome, lacquer, brass, Lucite, tortoiseshell, tessellated horn and real animal skins, such as snake, lizard and shagreen — lavish materials that had rarely been seen since the days of the French Art Deco masters Jean-Michel Frank and Émile-Jacques Ruhlmann. The Onassis chairs on offer by DeSanto happen to be clad in ersatz ostrich, applied, as always, with meticulous skill, harking back to the bookbinder Springer was originally.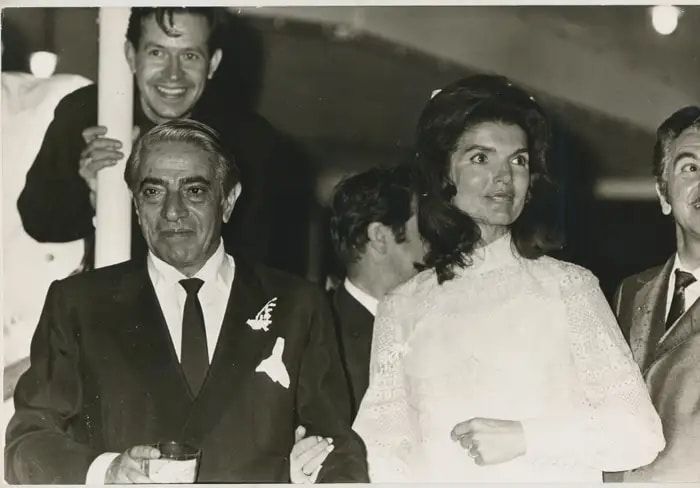 The designer's clients were found mostly among the staggeringly rich. "Egon von Furstenberg would walk into the Manhattan showroom and buy a $40,000 poster bed," DeSanto says. It was Pierre Scapula, decorator to Jackie and Aristotle Onassis, who spotted the then-unnamed design, first commissioned for a private residence in Acapulco, on the floor of Springer's East 61st Street showroom. Jackie ordered barstools for the couple's yacht, the Christina O, and dining chairs for their house on the Greek mainland. "Karl was so happy such a style icon bought the chairs, he asked if they would mind if he named them the Onassis chairs," DeSanto says. The couple readily agreed.
Springer's business had grown to include showrooms in Los Angeles, Munich, Tokyo and elsewhere when he died of AIDS in 1991. Decades after their heyday, his distinctive pieces are coming onto the market from estates, finding new life in new settings. "I envision them in a large dining room," DeSanto says of the Onassis chairs. "They would look great in a big glass box in Malibu or a stainless-steel bachelor pad in Berlin."