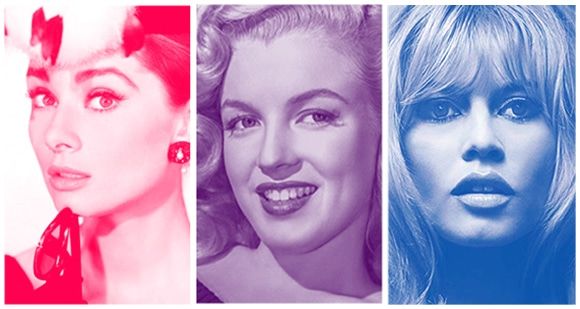 ---
Audrey Hepburn — Feminine Class
One of Hollywood's most talented and graceful leading ladies of the 1950s and '60s, Audrey Hepburn dazzled on the big screen with timeless classics like Roman Holiday, Breakfast at Tiffany's and My Fair Lady. The epitome of elegance and sophistication, Hepburn's classy, feminine sense of style can be easily translated into your home decor.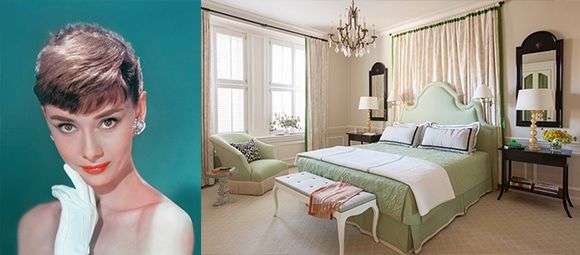 When it comes to getting the Hepburn look, consider adding touches of pink wherever you can. Stick to a soft pastel palette — rosy hues paired nicely with various shades of green. Whites and creams will do wonderfully on the walls. Utilize classic furniture pieces with clean, simple lines like a traditional ivory dresser with lovely glass handles for the bedroom. Add a rich, golden lamp to the bedside table and a tufted club chair next to the window. Adorn the bed with a variety of flowery cushions. Cover the floor with a small shag rug and hang a few gilded picture frames on the walls to add a splash of elegance. And what could be more feminine than a charming vanity embellished with fresh flowers?

---
Marilyn Monroe — Hollywood Glam
As the quintessential American sex symbol, Marilyn Monroe was one of the most famous actresses from the 1950s, starring in a number of commercially successful motion pictures including Gentlemen Prefer Blondes, Some Like It Hot and How to Marry a Millionaire. Monroe's sexy and glamorous attitude encompassed the glitz of the old Hollywood era.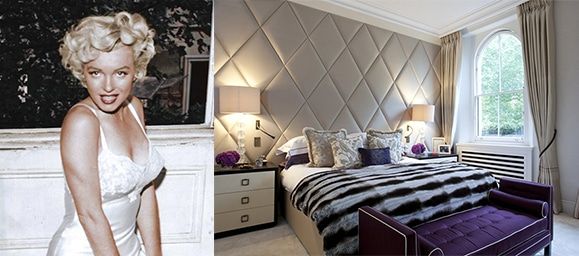 Since motifs from Old Hollywood hinge on intense contrasts, painting your walls a deep red or a muted purple, brings fervor and dramatic flair to any room. It also allows you to highlight your accessories and ornamental accents. Choose a decorative motif that amplifies the spark and glamour of Hollywood. Feature bright, glossy Art Deco furniture — a common design element in Old Hollywood interiors — like a glass coffee table with chrome legs and matching chrome table lamps.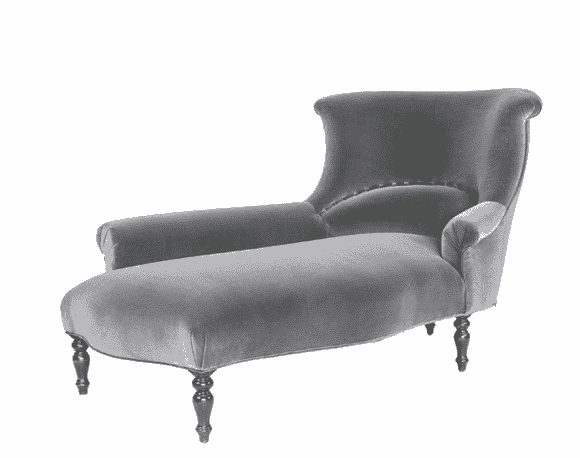 For a delicate and sultry bedroom, hang velvet floor-length drapes and add a posh chaise lounge with faux-fur throw pillows. Embellish the room with silk lampshades, an oversize animal-print throw rug and a crystal chandelier. You can even display a large-framed picture of Monroe above the bed for divine inspiration.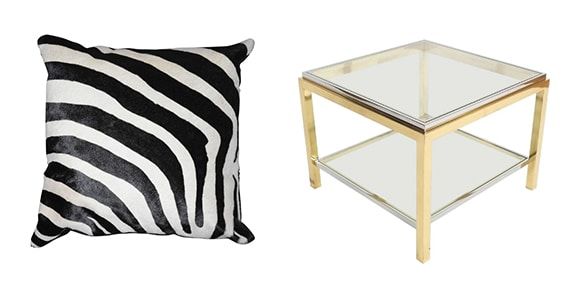 ---
Brigitte Bardot — Boho Chic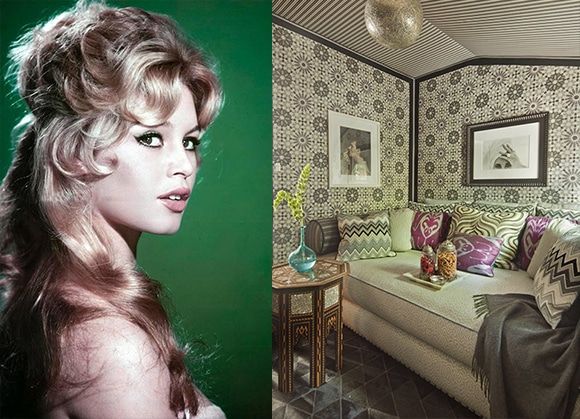 Fashion model, actress, singer and animal-rights activist Brigitte Bardot was the French sex kitten of the 1960s. Both innocent and sensuous, this bombshell's bodacious hair and unforgettable style impacted many generations. Admired for her beauty, playful personality and carefree spirit, Bardot should serve as a creative muse when designing your bohemian home retreat.

Textures and fabrics are the most important elements of the bohemian feel. Mix and match prints and colors, layer on a variety of throw pillows, and feature an eclectic mix of art and quirky accents. Light up the room with Moroccan brass lanterns. Saturate your space with an assortment of candles — this will provide a warm and inviting atmosphere.
The trick to a boho-chic interior is mixing old and new like vintage artwork, colorful rugs and antique furniture pieces. Don't forget to include multi-colored curtains, exotic bedding sets, and oriental accessories. For a touch of bohemian glamour, add a few Moroccan poufs and decorate your walls with beautiful, woven tapestries. Usually bright and unpredictable, bohemian style is about having the freedom to express your unique charm, so have fun with it!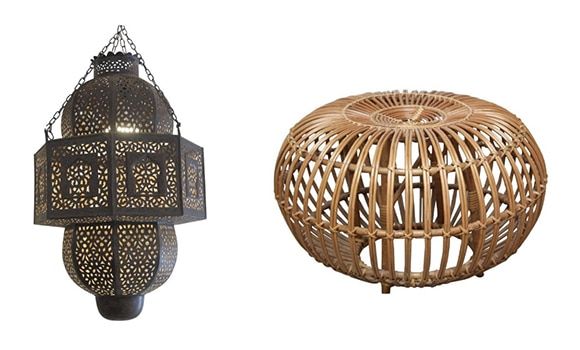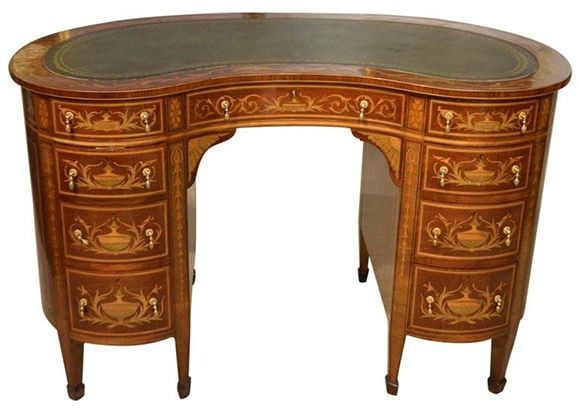 ---