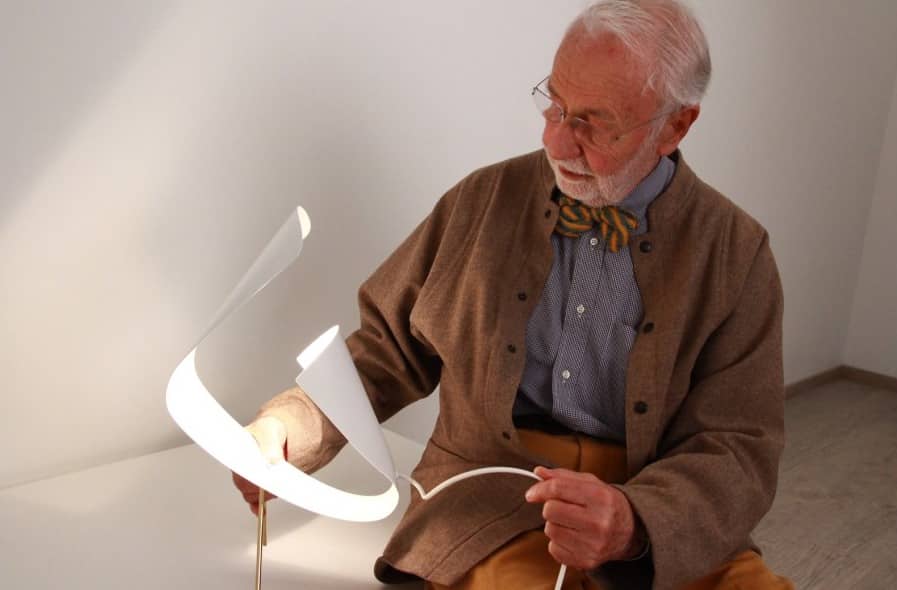 Michel Buffet was still a student back in the early 1950s when he began creating the lighting designs for which he is best known. "I was not interested in direct light but in how a source could be reflected and diffused off a surface," he recalls, speaking with The Study over tea in Paris. "It was more about creating an ambience."
Made from white-lacquered sheet metal and varnished brass, the dozen or so models he designed are strikingly sculptural, consisting of an assemblage of rounded forms partly inspired by the architecture of Oscar Niemeyer. "The thing I like about them," says John Ballon, of Two Enlighten Los Angeles, "is that they're folded almost like origami. They're ingenious, simple and very clean."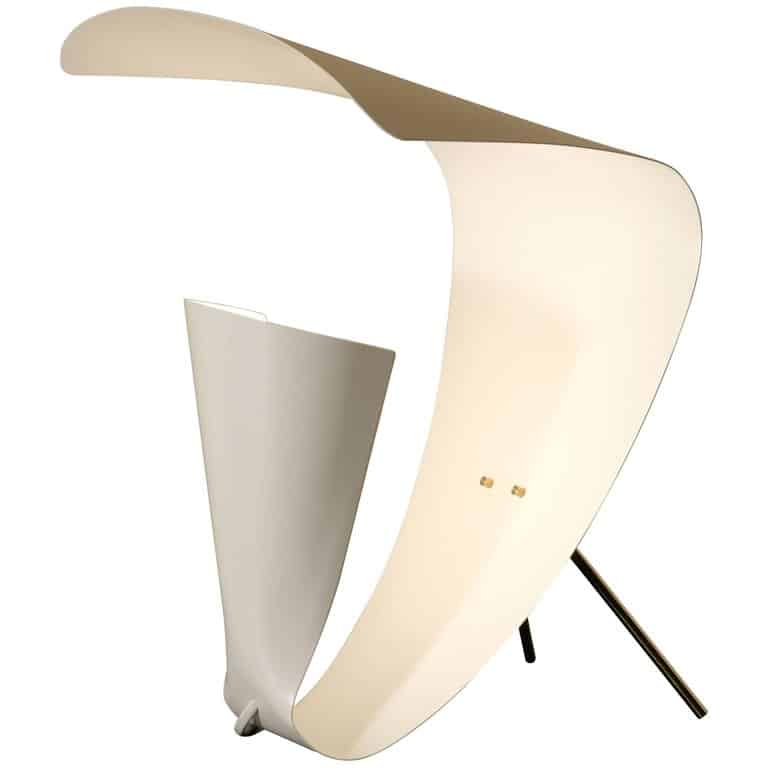 The pieces — first presented in 1953 at two trade fairs in Paris's Grand Palais — were manufactured for only about five or six years. "Back then, modern design didn't interest many people," notes Buffet. He still clearly remembers going to Steph Simon's shop on the boulevard Saint-Germain, which stocked the work of Jean Prouvé, Charlotte Perriand and Georges Jouve, and asking the proprietor if he would be interested in representing him, too. "No way!" replied Simon. "It's hard enough to sell what I already have!" Buffet was undeterred. "I was young and simply happy that my drawings had been turned into objects," he says. "I wasn't concerned about how much I'd earn or what they'd become."

As it happens, they have received renewed interest over the past decade. Seven of Buffet's vintage models have been reedited by the French firm Lignes de Démarcation and are complemented by a new table lamp called B 213, which he conceived in 2013. He has also made his way onto the radar of design aficionados. "He's emerging as the next Serge Mouille," remarks Ballon. Further attention is coming his way through the release of a precisely structured monograph devoted to his career by Guillemette Delaporte, former head of the 20th-century department at Paris's Musée des Arts Décoratifs.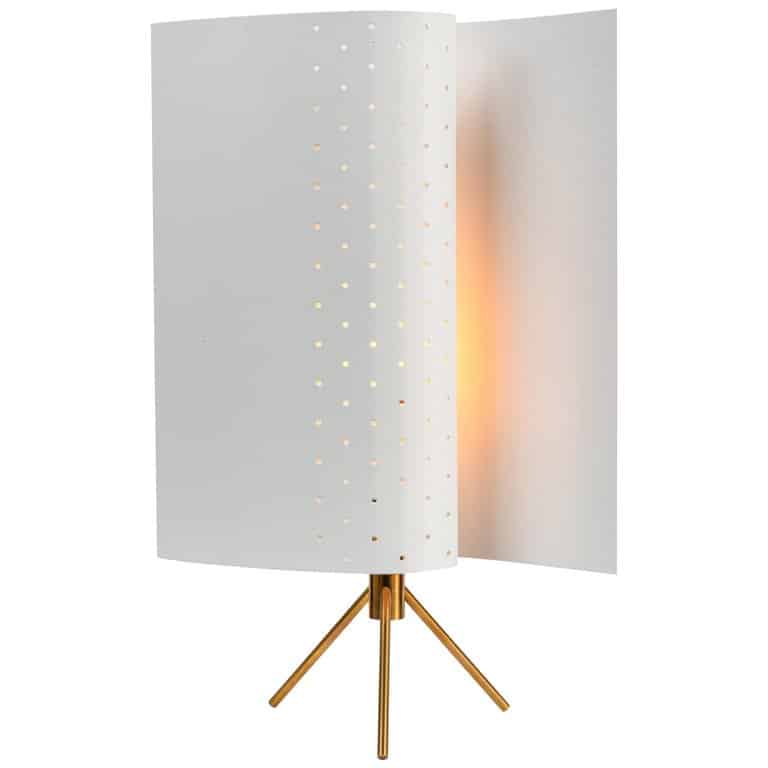 At the age of 87, Buffet is very much going strong. We are speaking at the Japanese tearoom Toraya, close to the Place de la Concorde, which serendipitously turns out to be opposite a building housing offices where he worked for a short time when he was fresh out of college. His mind is still as sharp as a knife, his body spritely, and his sense of humor firmly intact. "He's very cultured, extremely curious and constantly on the go," notes Delaporte.

Buffet was born in Paris on November 1, 1931, and initially envisioned a career as a painter. "I saw myself like Cézanne, wandering about the countryside with a box of colors on my back," he recounts. His family had other ideas, however, insisting he pursue a more serious métier. He enrolled at the École national supérieure des Arts Décoratifs, where he was taught by Louis Sognot, one of the founders of the Union des artistes modernes movement. "He was a delicious man," Buffet tells me. "I can hear his reedy voice in my ear as if he were still here."

During Buffet's early years, he designed not only lighting but also a smattering of furniture. The latter included a lounge chair — created with his classmate Jacques Debaigts — that was exhibited at the 1954 Milan Triennale and a bentwood chair that Marcel Breuer considered using to furnish the Unesco headquarters in Paris. A turning point in Buffet's life came in 1953 when his mother, a buyer for the Galeries Lafayette department store, offered him a copy of Raymond Loewy's book Never Leave Well Enough Alone. "I said to myself, 'That's what I want to do,' " remembers Buffet. "I saw that everything could be designed better and sold better."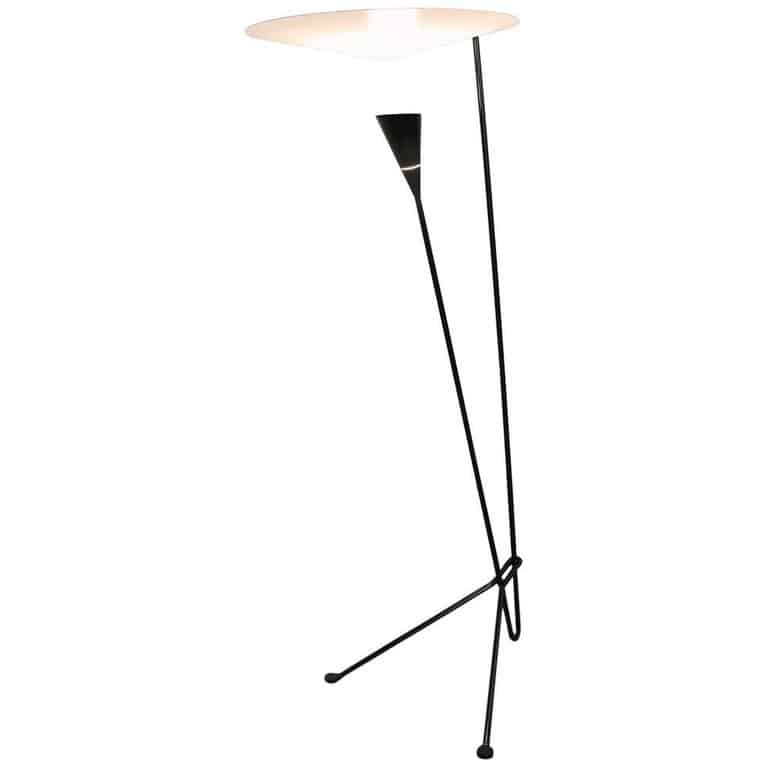 Buffet joined Loewy's French firm, CEI, in 1956 and, with the exception of a couple of years at Knoll, stayed there until he founded his own company, Vecteur design industriel, in 1985. The Paris-born Loewy was already a star when Buffet met him. Called "the father of industrial design," he had made a name for himself in the United States, where he reimagined the Shell sign and the U.S. Postal Service symbol, designed Coke dispensers and Greyhound buses and even worked on Skylab for NASA. Buffet recalls his first sighting of Loewy, alighting from an automobile of his own design ("It was extravagant, like nothing else you've ever seen"), and describes him as "charming," "a marvelous communicator" and "pugnacious." Relations between the two men, however, were never easy. "I think he was on the verge of sacking me at least fifteen times," says Buffet. "He would stick his oar in without really knowing about our clients' expectations. Still, he must have liked me, because I ended up staying for quite some time."

The majority of projects on which Buffet worked were related to transport. Among these were the interiors of both the Falcon 20 (France's first private jet) and the Concorde. Other commissions included modular service stations for Shell, the Caracas metro, French trains, the signage for the aircraft carrier Charles de Gaulle and the control rooms of the Eurotunnel. "The luck that I had in my life was to have a succession of exceptional projects that were never the same," he says.
Along the way, Buffet became friendly with other French designers, such as Roger Tallon and Pierre Guariche, whose work enjoys greater popularity today, and one has to wonder if Buffet regrets having largely stopped designing furniture and objects. "You should never regret anything," he insists. "I went on to do other things instead. You have before you a man who was very happy professionally."