Milo Baughman was one of the most agile and adept modern American furniture designers of the late 20th century. A prolific lecturer and writer on the benefits of good design, Baughman (whose last name is pronounced BAWF-man) focused almost exclusively on residential furnishings, and had a particular talent for lounge chairs.
Baughman's furniture is known for having a relaxed and breezy air. Baughman was famously opposed to ostentatious and idiosyncratic designs that were made to excite attention. While many of his chair designs are enlivened by such effects as tufted upholstery, Baughman tended to let his materials carry the aesthetic weight, most often relying on chair and table frames made of sturdy and sleek flat-bar chromed metal, and chairs, tables and cabinets finished with highly-figured wood veneers.
Like his colleague Karl Springer, Baughman's designs are emblematic of the 1970s: sleek, sure and scintillating. As you can see in the images below, Milo Baughman's designs are ably employed in any context.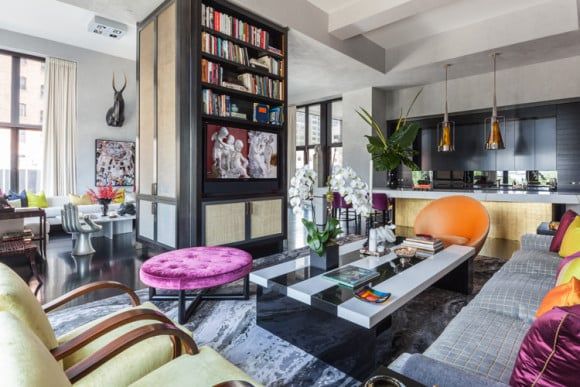 A tangerine-colored Baughman swivel chair in the living room of interior designer Jamie Drake's New York City apartment.
---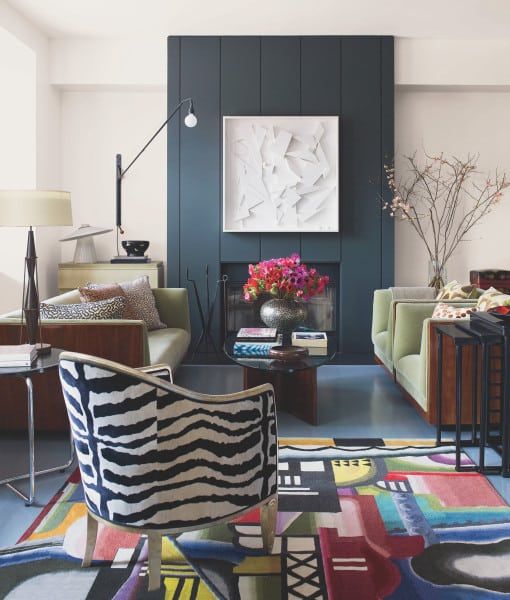 A sofa and pair of armchairs by Baughman may be found in the vividly colored New York City apartment of artist Kazumi Yoshida.
Photo by Eric Piasecki.
---
For a dining room in New York City's Tribeca neighborhood, designer Damon Liss encircled a BDDW walnut table with Baughman chairs.
Photo courtesy of Damon Liss.
---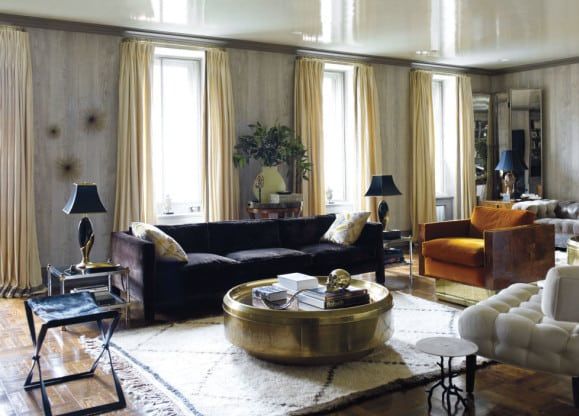 New York City-based stylist Jackie Astier used a Baughman sofa to channel a 1970s Parisian vibe in her family's Upper East Side apartment.
Photo by Eric Piasecki via Elle Decor.
---
Designer Nate Berkus used black and brass T-Back 989 Lounge Chairs by Baughman for Thayer Coggin in this New York City apartment.