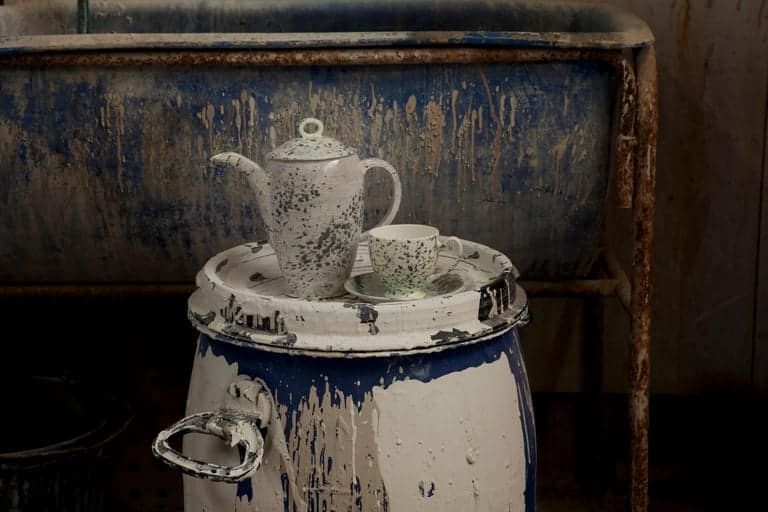 When it comes to holiday entertaining, the food does most of the talking. But the items adorning your table can also have a lot to say. And we don't mean idle conversation. Much as great cuisine can transport you, a well-crafted object can change the way you think about beauty — and even the world.
Here, we highlight five established makers whose objects in ceramic, wood, brass, stone and glass deserve a seat of honor at your feast
---
Wood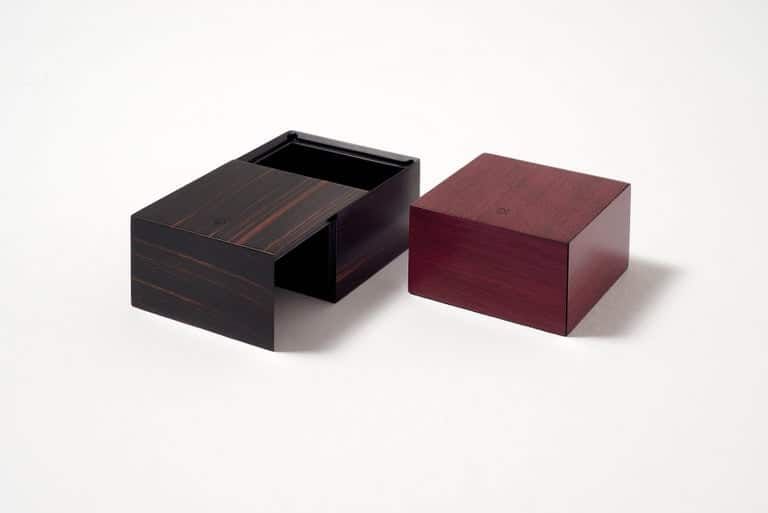 Romeo Sozzi is the proud descendent of a long line of craftsmen, so when the time came, he gladly took over his family's storied Valmadrera, Italy, business, Bottega Ghianda, which specializes in the fine woodworking known as ebanisteria. "Thanks to them," he says, referring to his father and grandfather, whom he grew up watching for hours in the woodshop, "I learned to know and love wood. I learned to distinguish the various wood essences."
For Sozzi, working with wood is a spiritual process. "When a centenarian tree is cut and seasoned, it must be done with skill and great respect so that the tree continues to live," he says. "The tree, even if it is cut, remains alive. I love its flexibility."
Spark up your gatherings with a whimsical rotating bookcase or a mysterious ebony box whose opening is revealed only when you handle it.
---
Stone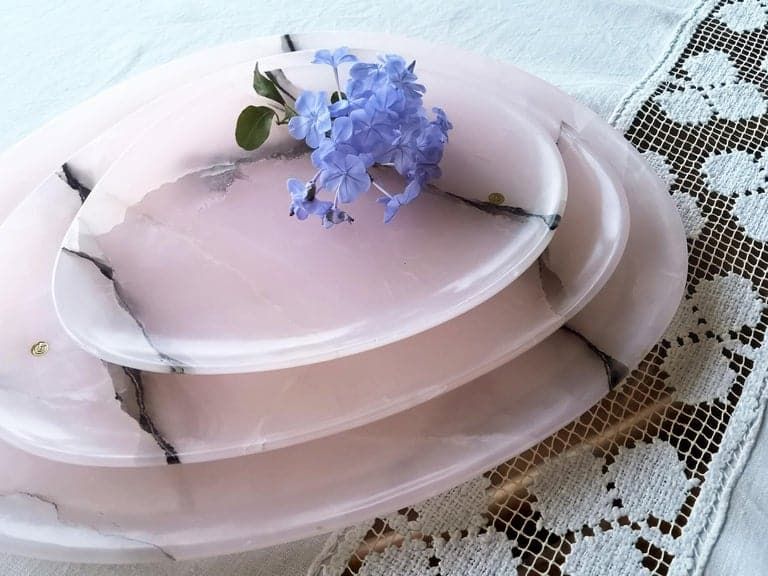 "We believe that marble and stone are noble materials, not only for their extraordinary beauty but also for the attention they require," says architect and designer Nina Gunnell, cofounder with her husband, Francesco Barberini, of Atelier Barberini & Gunnell. "These materials don't allow for mistakes. They're a gift from the earth, meaning they're limited."
And they can be quite unforgiving. Quartzite, for instance, shoots sparks when cut. But the beauty of the finished product, even those for everyday use, makes the painstaking process worth it. "Every single piece spends hours under the hands of an expert sculptor," Gunnell says proudly.
Serve up a luminous stack of plates hand-carved from pink onyx or a Marquina marble serving slab inlaid with a blue frog.
---
Brass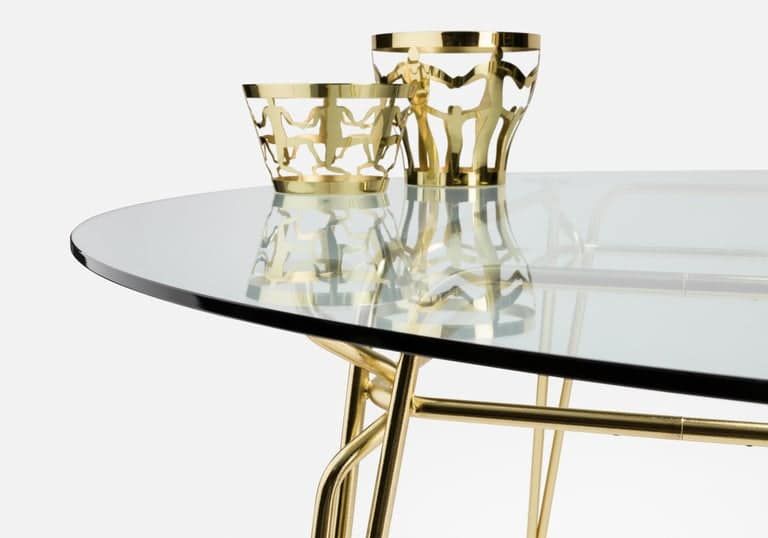 The design offshoot of Ghidini Giuseppe Bosco, Ghidini 1961 creates fine works of design out of hunks of raw metal. "It is always a thrill to see a new product when it comes out of our ovens," says Laura Lucchini, an executive who has been with the company for more than 20 years. Based in the northern Italian city of Brescia, a metalware industrial hub, Ghidini 1961 regularly taps creatives like architect Andrea Branzi to put their inimitable spin on the firm's products.
Dazzle guests with Branzi's polished brass Cestino 2 bowl or Elisa Giovanni's Axonometry copper cube tray.
---
Ceramics
"I think it's safe to say industrial-crafted ceramics run in my veins," jokes designer Emily Johnson, the fifth-generation head of family-run ceramics firm 1882 Ltd. Founded in Stoke-on-Trent, England, in the late 19th century as a producer of simple white wares, the company today creates artful, forward-looking ceramics for a worldwide audience, collaborating with such bold-face designers as Paul Smith and Max Lamb.
Commune with Lamb's fine china, slip-cast from hand-carved plaster molds, or photographer and home-furnishings designer Martyn Thompson's expressionist take on a Susie Cooper teapot.
---
Glass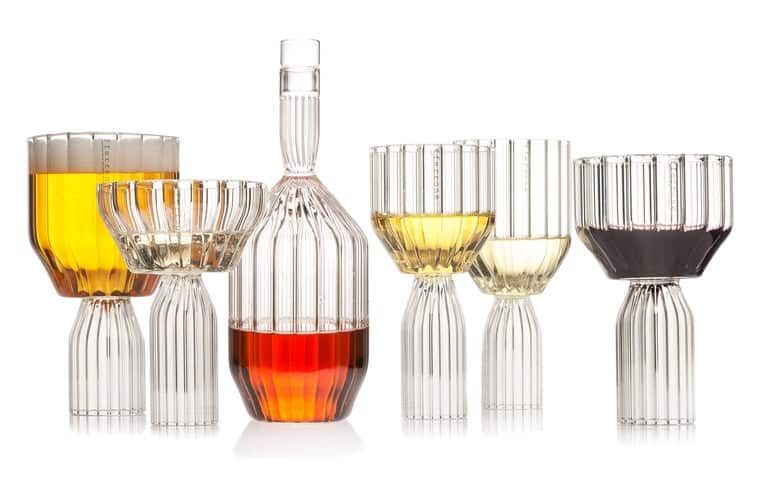 Chicago designer Felicia Ferrone would hate for her glassware to be locked away in a display cabinet — or even brought out just on New Year's Eve. "My hope is that people use the glassware for special occasions to celebrate life's important moments," she says, "but also to infuse the everyday with a touch of joy. The simple act of drinking out of an inspired design and well-balanced glass adds to the experience and enriches the libation and soul."
Toast the festivities with one of these minimalist Margo champagne coupes or collins glasses, all handmade by master craftsmen in the Czech Republic.