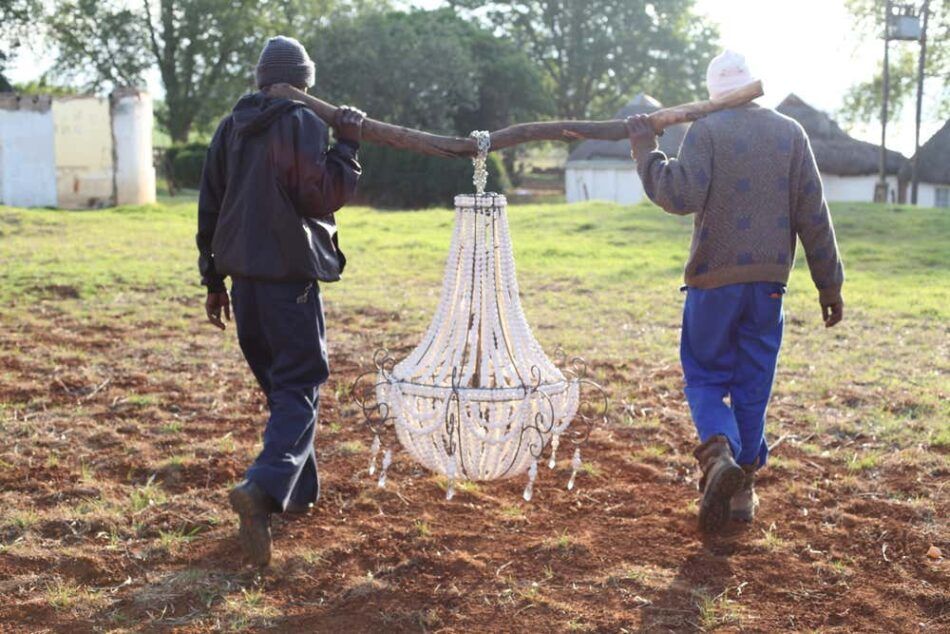 Each step in crafting an object has an environmental and social impact, from the sourcing of materials to production. Aware of the responsibility this entails, many designers and makers are thoughtfully organizing their processes to ensure that their impacts are positive.
Jessica Switzer Green, of JG Switzer, in West Sonoma, California, started by thinking about sheep. "I came across the Livestock Conservancy's website when I was considering what types of wool we would use in the creation of our pieces," she recalls.
What caught her eye was the organization's list of domestic breeds that are endangered because few farms continue to raise them. "I zeroed in on Shetland sheep, which are in a recovery status," she says. "Their wool is the perfect fiber for felting, but they're not that popular because they're little guys. They don't yield the same poundage as a Merino."
JG Switzer also uses wool from other sheep on the conservancy's list in making its all-natural blankets, pillows, throws, and other household goods. The company combines its passion for heritage breeds with a commitment to supporting the local economy, partnering primarily with ranchers and artisans located within a 50-mile radius of its headquarters.
Much of the wool is milled on JG Switzer's own repurposed industrial loom, Luna, although some comes from an 18th-century English mill that uses traditional methods. Its luxuriant throws are made with sheep fur upcycled from Italian glove factory remnants.
"Our tagline is 'rare fleeces and fine fibers,' and we work with all-natural fibers all the time," Switzer Green says. "I have a deep background in sustainable marketing and working for sustainable companies and have internalized that how things are made really matters."
---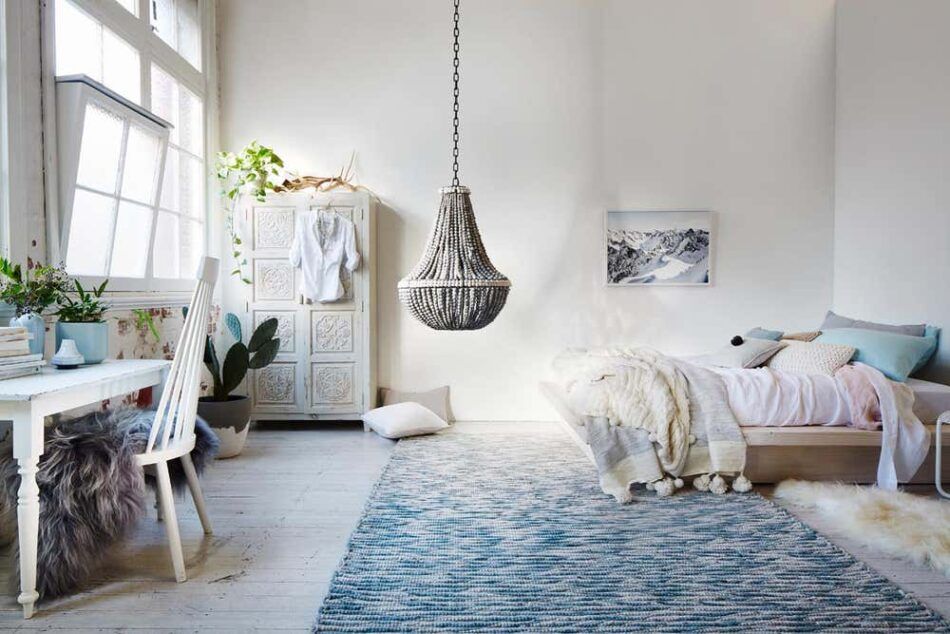 For Kerri Wallace, just as for Switzer Green, the provenance of her material is a major consideration. klaylife, which she founded in 2014 with her father, Phillip Jones, is based in Melbourne, Australia, but the clay beads used in its sculptural chandeliers, lighting, jewelry and other pieces are made by women in rural KwaZulu-Natal, South Africa. The company originally worked with those impacted by HIV but now engages with a larger contingent of talented artisans in need of economic opportunity.
"Each clay bead is hand rolled by a beautiful group of women, giving much-needed employment to a community in need," Wallace says. "Every bead is as unique as the lady who created it, and as a result, each light is its own unique piece of art."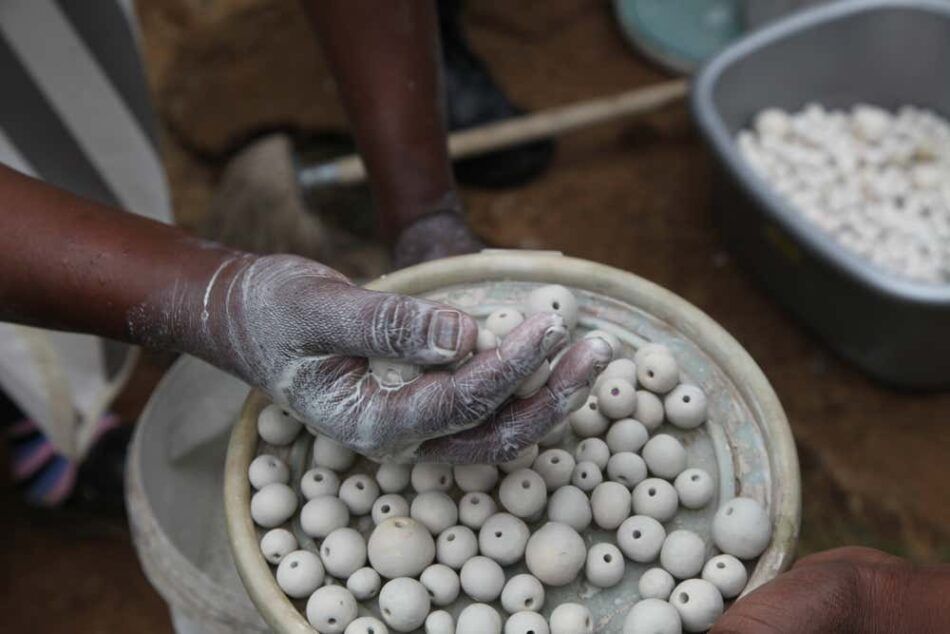 Before starting klaylife, Wallace was a morning-radio producer, getting up at the crack of dawn, and her father was about to retire from a long career in food distribution. They had moved to Australia from South Africa in 1989 but maintained ties to their old home.
"When I discovered the incredible handmade chandeliers from the country we hold so close in our hearts, I knew it was time to turn off that awful alarm clock and put a slight pause on Phillip's retirement," Wallace says. "We now send the lights all over the globe, and, like us, our clients connect with the story behind them."
---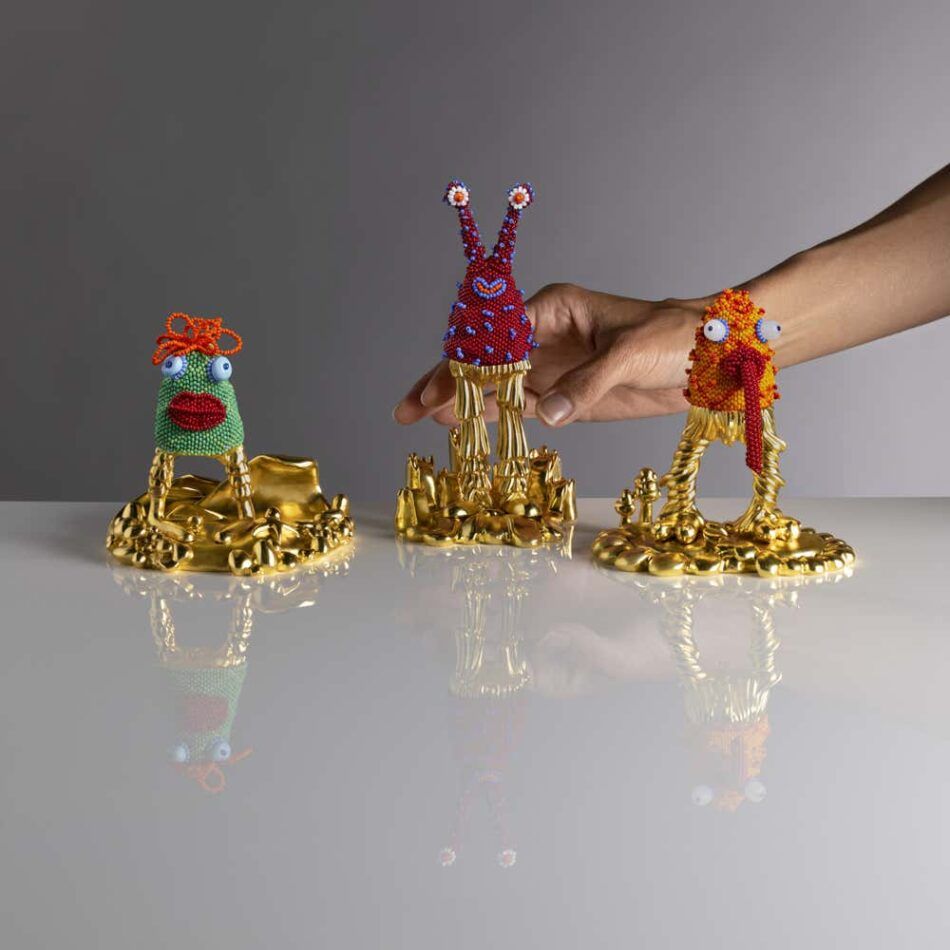 The Los Angeles–based Haas Brothers have forged a creative connection with a community somewhat closer to home. Renowned for their vibrant, playful furniture and art, twins Niki and Simon have applied their innovative spirit to collaborating with the women of Lost Hills, in California's Central Valley.
The small, rural community was brought to their attention by philanthropist Lynda Resnick, co-owner of the Wonderful Company, which has agricultural operations in the area. Knowing that jobs there were scarce, especially for females in the farm-heavy economy, Resnick had been on the lookout for ways the women could employ the ingenuity she knew they had in large supply.
Niki and Simon started working with the Lost Hills women in 2018. Anointed as the Haas Sisters, they quickly learned elaborate beading techniques, which were soon put to use in creating pieces for the Haas Brothers' 2018–19 exhibition "Ferngully" at the Bass Museum of Art, in Miami Beach. The Brothers and Sisters have continued to partner on hand-beaded pieces that are small enough to work on at home, such as the Microfreaks sculptures, giving the women autonomy in their practice.
"Cultivating a relationship with the ladies of Lost Hills has been truly remarkable," says Simon Haas. "Their talent and dedication to the projects are admirable, as they are able to understand the established beaded language of the artwork, a math that transcends any spoken language. An added bonus is the friendships that have ensued, as well as the opportunity for the women to provide monetary value to their families in their community."
---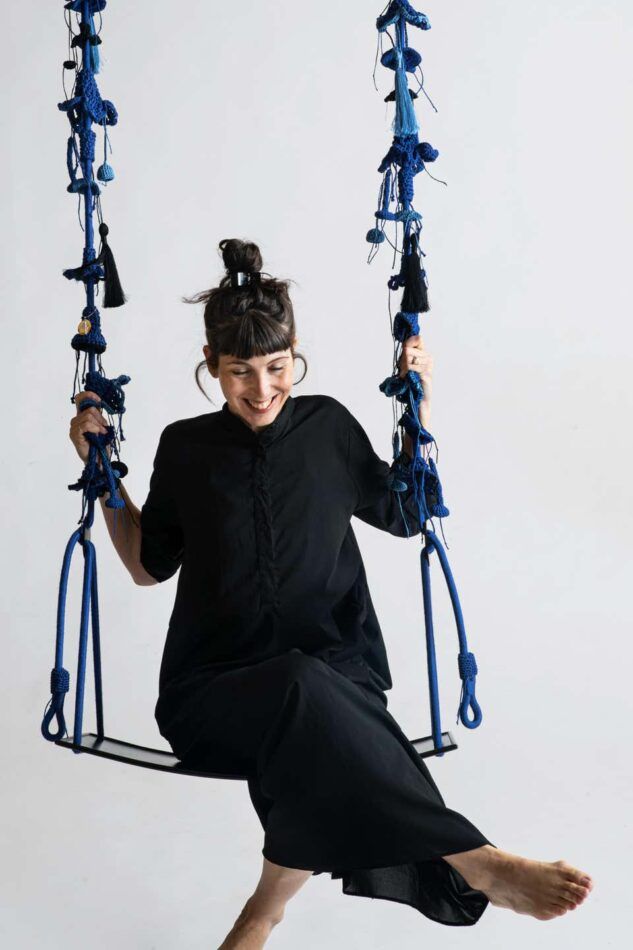 Tel Aviv–based Iota is likewise providing a path to prosperity through a sort of cottage industry. The luxury furniture and accessories brand creates dynamic pieces — including swings suspended from colorful crocheted cords — handcrafted by women employing time-honored methods in their own homes.
"Each piece is carefully made from an exclusive selection of yarns using the traditional crochet technique," says Tal Zur, co-founder and CEO of Iota. "The techniques used to produce each Iota piece are meticulously taught to the women who carry them out, providing them with a marketable skill while preserving tradition. Empowerment is a huge part of Iota's mission, and it allows them to make a lasting impression in the communities they operate in."
Iota produces its own yarn from high-quality cotton and polyester produced in the regions where the knitters live, which frequently have high unemployment. The materials are brought to them, making the work particularly beneficial for Bedouin women in the Negev and Syrian refugees in Turkey, who may not be able to leave their homes. This enables them to earn money to support themselves and their families, while achieving a measure of independence.
---
Studio Variously, based in Detroit, similarly supports traditional craftsmanship, together with environmentally responsible practices. Established in 2016, the design studio uses handlooming and eco-friendly dyes in creating sophisticated scarves, throws, pillows, bedspreads and blankets. Its process involves thorough research into supply chains and the cultivation of relationships with weavers who are often the third or fourth generation to ply their trade.
"At Studio Variously, we only and exclusively work with artisan families and artisan clusters for all our manufacturing," says Anjali Purohit, the company's creative director and founder, adding that close collaboration with all the members in the production process is crucial. "As the ecosystem for realizing each design into a product is so unique, having a solid connection with artisans helps us improvise while translating our designs into products."
From its earth-friendly dyes to its yarns responsibly sourced around the world, Studio Variously is committed to celebrating heritage craftsmanship in every piece.
For all these creators, making beautiful objects that will stand the test of time is only part of their mission. It's also essential to contribute to a design world that is more equitable, ethical and sustainable.