What do the Great Pyramid of Giza, the Norwegian National Opera and Ballet and a Celine store have in common? Probably only one thing: stone. This surprising versatility and ubiquity led William Hall to devote an entire tome to the material — his just released, and aptly named, Stone (published by Phaidon). "Throughout history, stone has been used in a staggering array of brilliant buildings, often quite unexpectedly," Hall tells The Study.
In the book, Hall explains the material's appeal through time and across borders. While it has long symbolized power, he writes, "architects working in the twenty-first century are finding that stone represents opportunity and potential. . . . [I]t is the future."
Hall also points out that today's climate change crisis strengthens the case for the material, noting that structures made of stone have drastically smaller carbon footprints than those built of steel or concrete. Below are eight examples from the book that demonstrate the positive environmental and aesthetic impact that using stone can have.
---
Casa do Penedo, 1974, Fafe, Portugal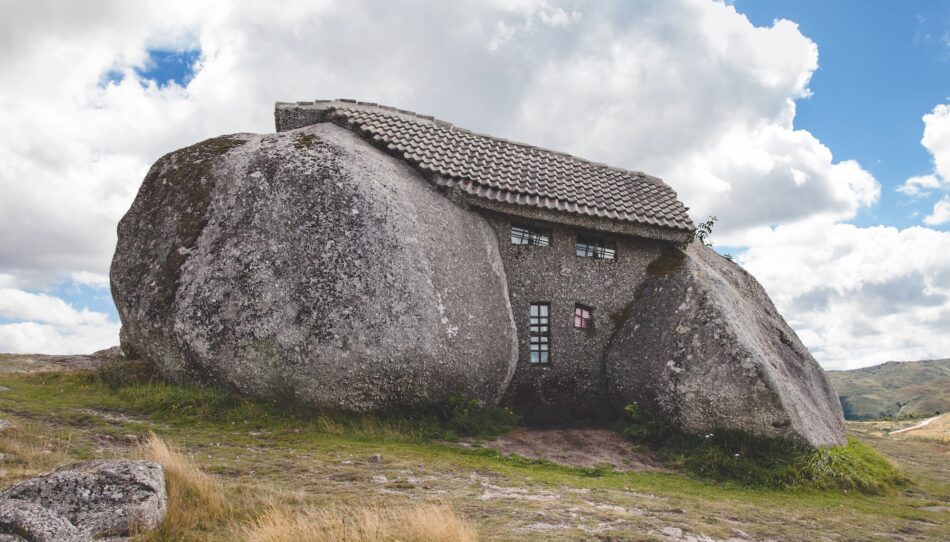 Casa do Penedo, or House of Rock, sits in the rural town of Fafe in northwest Portugal. Constructed by an engineer, the simple shelter is composed of glacial boulders united with rough concrete.
"It has an extraordinary form," Hall says. "I like it because it is significant in scale." He also notes the irony of its location: Although situated in the middle of a wind farm, the house remains delightfully off the grid.
---
Celine Flagship, 2018, Miami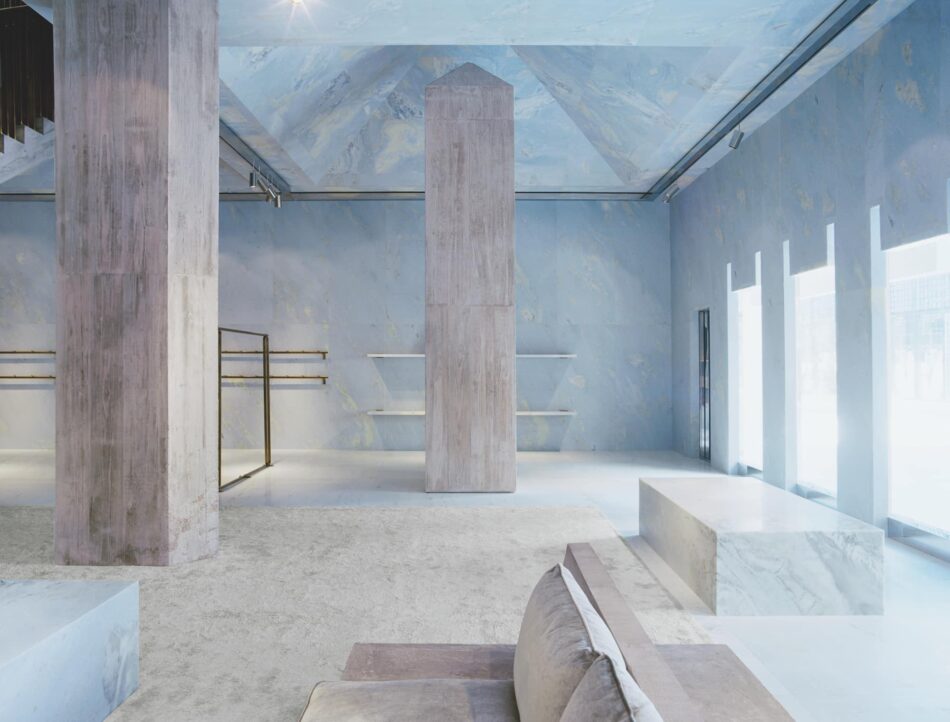 An exotic pale blue Pinta Verde marble from Brazil is used throughout the store. Hall compares the design to a fashion statement: "A white suite denotes of its wearer that they are someone with the resources to wear such an impractical garment. The architect, Valerio Olgiati, handles it deftly."
Pyramidal ceiling niches, complemented by sculptural columns that taper to a point, add depth and light to the ground floor.
---
Lanyang Museum, 2010, Yilan, Taiwan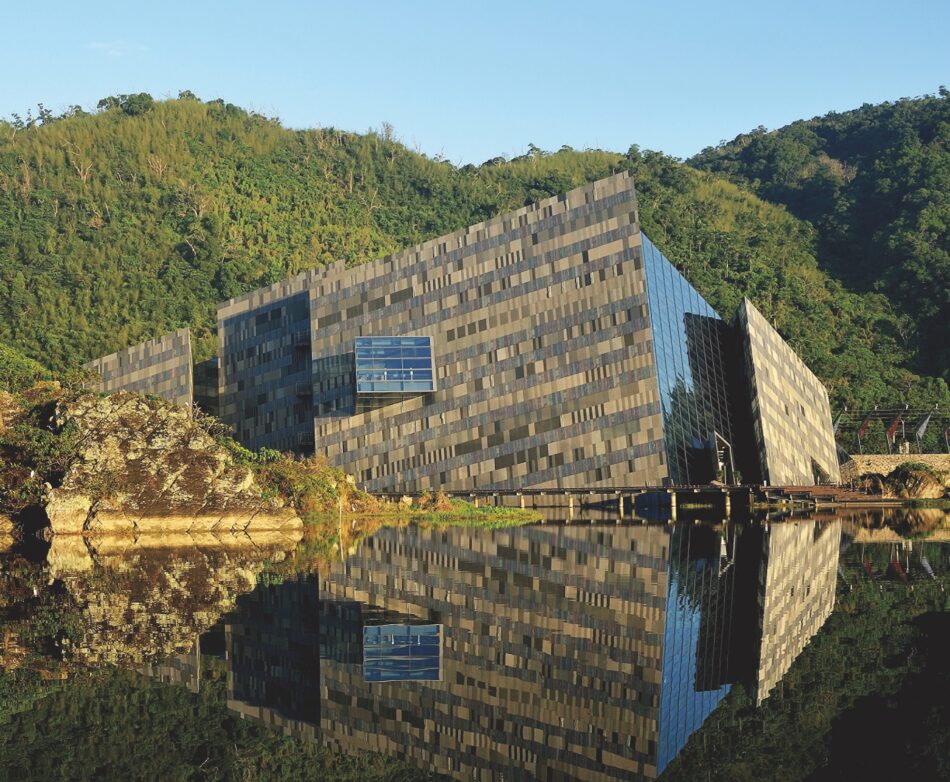 The Lanyang Museum, devoted to the culture and ecology of Yilan, was designed to mirror the geometric shape of the cuestas, hills that slope gently on one side and steeply on the other, which are a feature of the region. The construction uses granite and cast-aluminum panels that create a modernist dialogue with the local rock that sheathes much of it.
"Choosing locally sourced, natural materials immediately situates a building," says Hall, adding that the rocks "echo the surrounding countryside and have an authenticity that man-made materials can't match."
---
Himalesque, 2013, Jomsom, Nepal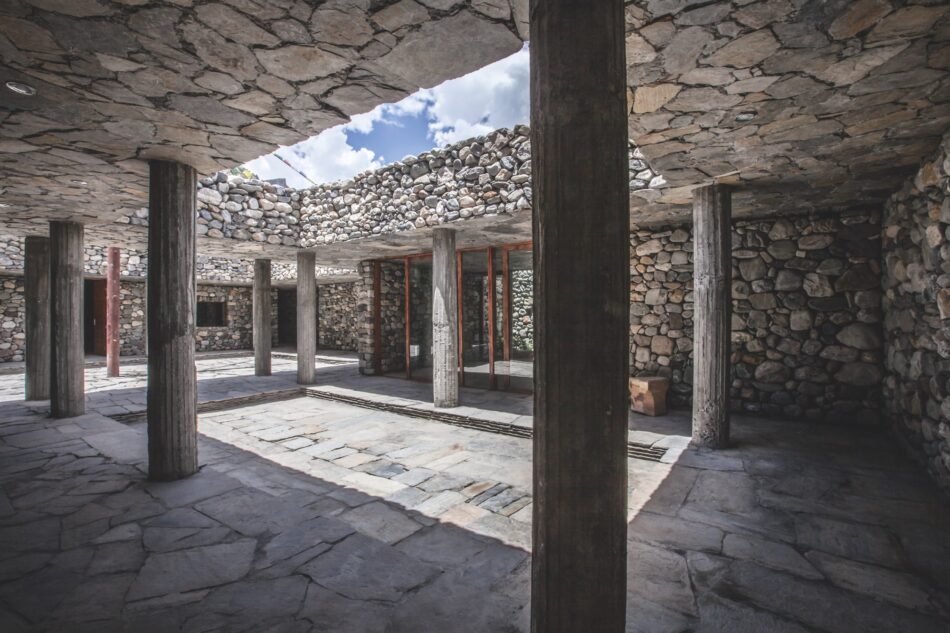 In a radio station in a remote region of northwest Nepal, the use of metamorphic gneiss reflects the multiple requirements imposed by the building's location and function. "This is a building constructed by expediency: It's high in the Nepalaese mountains, so it is difficult to deliver materials," Hall notes, adding that it "needed a certain number of well-insulated rooms and shade from the unforgiving sun." The resulting complex of studios and meeting rooms surrounds a central courtyard, allowing it to "sit quietly in the landscape."
---
King Abdullah Grand Mosque, Riyadh, Saudi Arabia, 2017
How a building will appear from above is seldom a major consideration in its construction. "Typically, roofs have only one purpose — to provide shelter," says Hall. "They are rarely as complicated as walls, which have to be structural and contain windows and architectural detailing."
The King Abdullah Grand Mosque, in central Riyadh, is a beautiful exception. Its rounded three-dimensional form was inspired by desert roses, crystal clusters formed under desert conditions. "It makes for a beautiful, memorable and striking work," Hall notes. "It inspires wonder, as religious buildings should."
---
O'biz Tower, 2015, Anyang-si, South Korea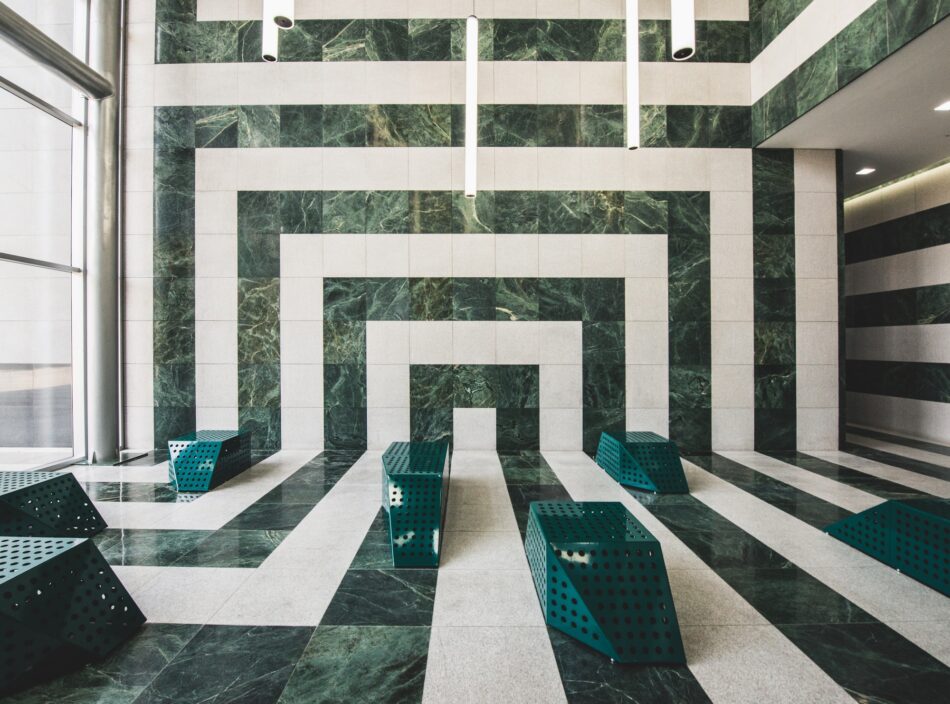 Marble and stone form a powerful, animated pattern in the lobby of the South Korean O'biz Tower office building. "It could easily become frivolous, but there is a formalism and a restraint here that prevents that," says Hall, citing the limited palette as well as the use of "square blocks, which makes for a satisfying space."
---
Uchimura Kanzo Church, 1988, Karuizawa, Japan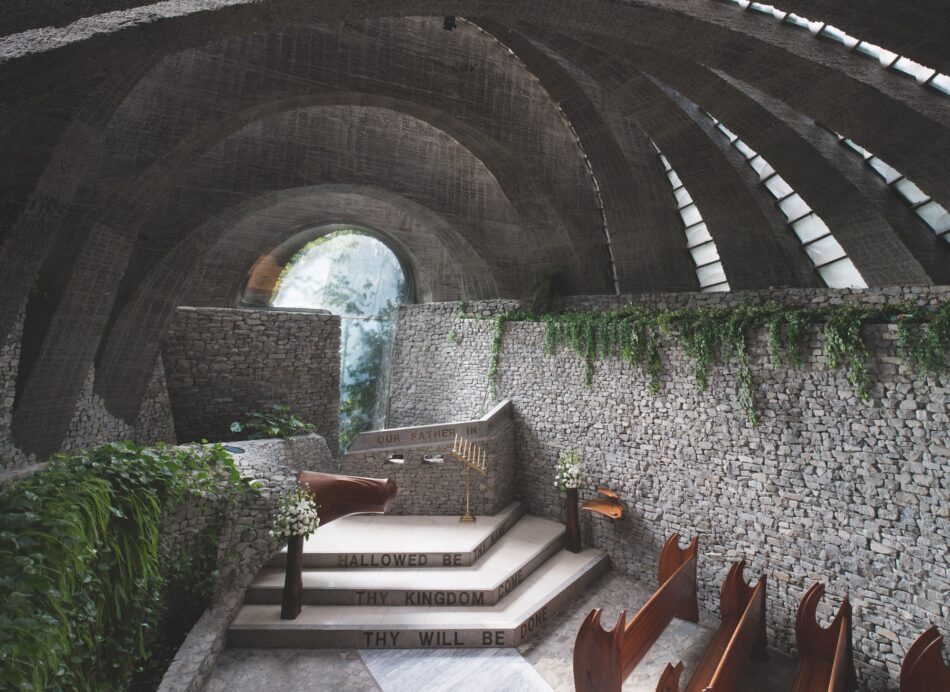 Built to commemorate Uchimura Kanzo, founder of the the Japanese Nonchurch Christian movement, the church bearing his name embodies his philosophy. "The movement believes that where you pray is the church," says Hall. "Here, that is translated into allowing nature to permeate the space." By integrating foliage, rocks, a water channel and ribbed skylights, the architecture evokes a feeling of being outside as well as in.
---
Norwegian National Opera and Ballet, 2008, Oslo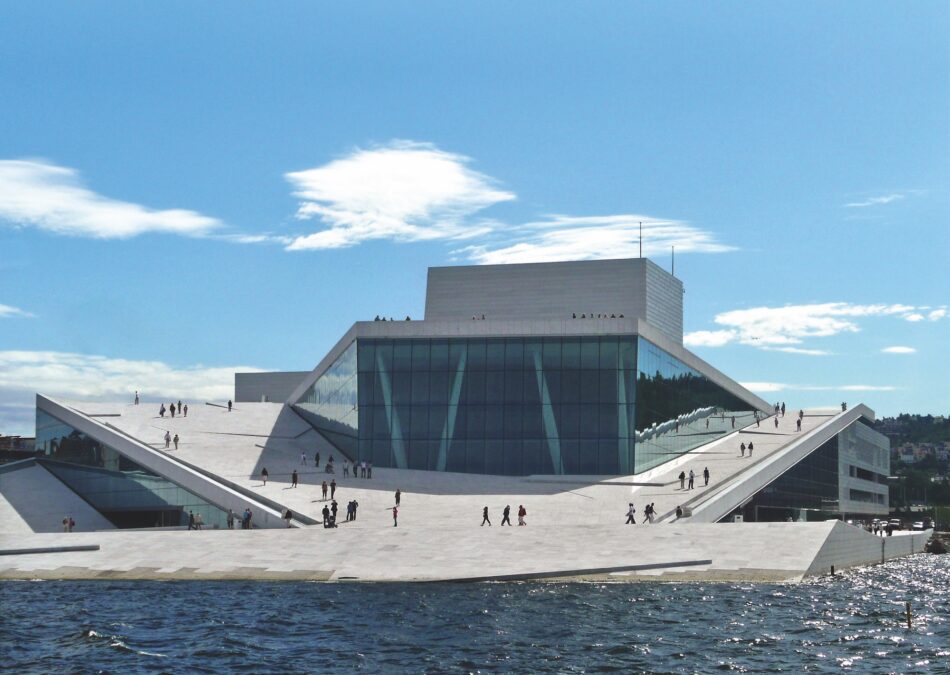 The Norwegian National Opera and Ballet, located on a waterfront brownfield site, was designed to reflect its surroundings. The architects even paved the plaza on which it sits with bush-hammered white Carrara marble to create a textured, grippy surface that complements the lapping waves.
"There's a topographical ambition to this project, by which I mean it's rare to see a rolling landscape portrayed in architecture on this scale," Hall says. "It feels like a wild place."
---
Get the Book