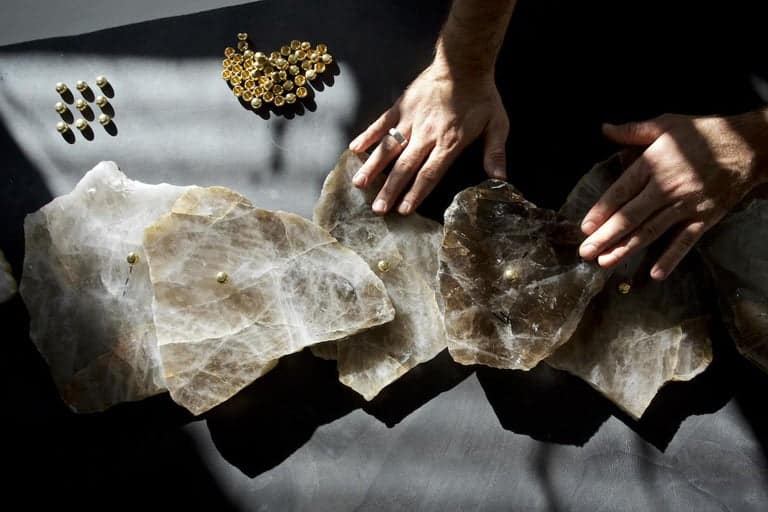 As any creator knows, medium means as much as form when it comes to executing a vision.
Material is the vehicle through which artists express themselves, or at least work out the problems knocking around in their heads. It also allows them to push the boundaries of form, subverting our expectations and upending convention.
Here, we spotlight five designers who craft exquisite pieces from unconventional substances.
---
Doug Johnston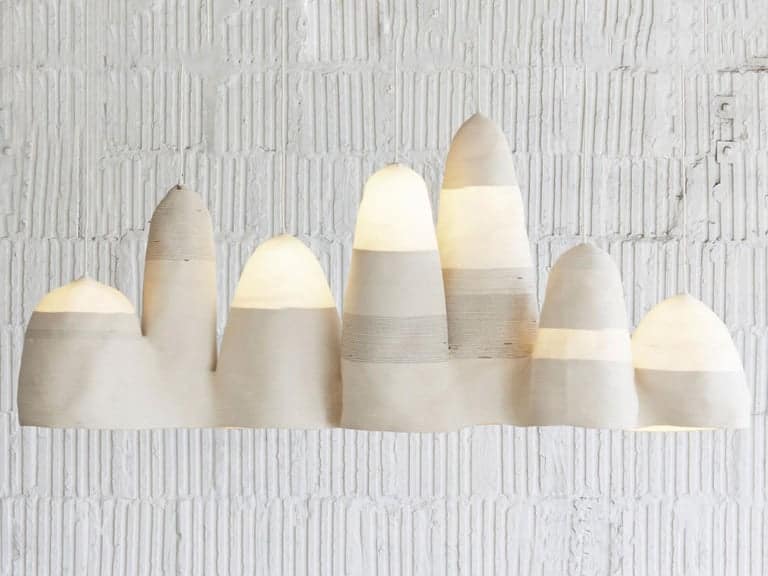 Brooklyn artist Doug Johnston had been crafting his gleefully misshapen vessels from cotton rope for about a year when he noticed that the white thread he was using transmitted light beautifully through the rope. "The first pieces were pretty rough, but I found the all-white rope had quite a lot of glow when internally lit, and the lighting really enhanced the texture of the coiled rope on the interior," Johnston says.
Using the same process for his ultra-utilitarian totes, baskets and sculptural vessels, the artist coils the braided cotton and nylon cords, letting the materials dictate the form. Zig-zag stitches in heavy-duty nylon hold the smoothly curving paraboloids together. The result is a group of unique conjoined forms that resemble sliced-off bodies.
Using industrial material does have drawbacks. "All that rope gets heavy, and I have to do a lot of awkward maneuvering around the sewing machine," says Johnston. In addition, since the rope was produced without aesthetics in mind, it's not uncommon to find oil or dirt in the crevices. This may require part of a piece to be remade. "It's a consequence of the materials I have chosen to work with," he says.
---
May Furniture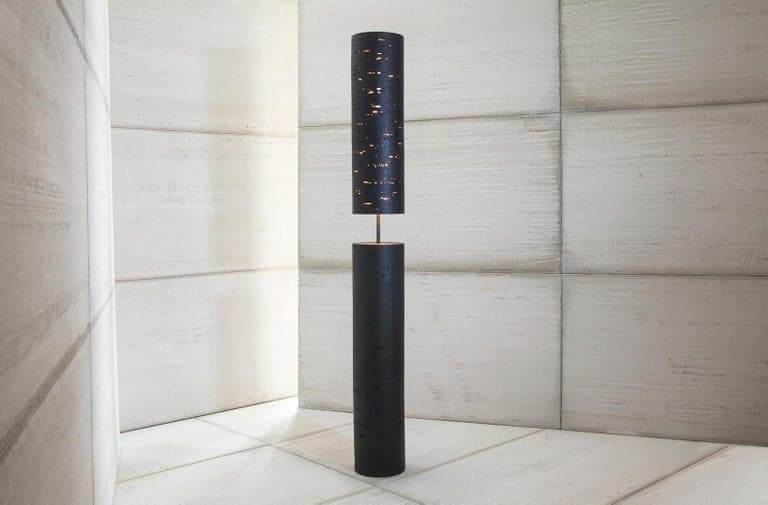 "I like to balance raw, earthen materials with concepts from modern and brutalist architecture," says May Furniture founder Travis James. The aesthetic of the brutalism staple béton brut — concrete formed against wood panels and then left rough and porous — is echoed in the stone-like composite wood material, Maykume, that James created and uses in his pieces.
Derived from domestic, fast-growing trees like birch and maple, Maykume is not easy to make. It undergoes repeated cutting and pressing to achieve its distinct grain. Adding to the complexity of the process, James offers eight finishes involving "a complex alchemy of pigments and lacquer" for his products. These include furniture, lighting and sculptural objects, like the hollow wooden spheres, inspired by bicycles in motion and seemingly lit from within, that were the catalyst for the entire line.
---
Paola Paronetto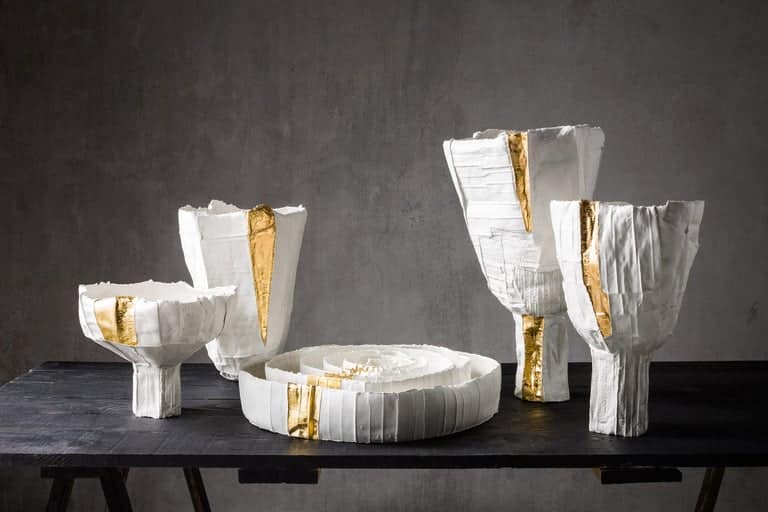 "I was tired of the usual surfaces and static shapes, and I was looking for something really different, something dynamic," recalls Italian artist Paola Paronetto. "Then I discovered paper clay, which offers so many possibilities, depending on the cardboard you use." Sculptures made of this sustance — created by adding different types of paper and pulp to the ceramic mixture — are far lighter and more poetic than anything she could have made using ordinary clay.
"Experimenting with the material gives you the feeling of the fragility of paper while maintaining its strength," Paronetto says. No matter what stage a surface is at, be it bone-dry or damp, she can keep adding layers. Pieces of cardboard embedded in the clay gives the objects their uneven texture; the pale, muted colors and metallic touches come later.
---
Sabine Marcelis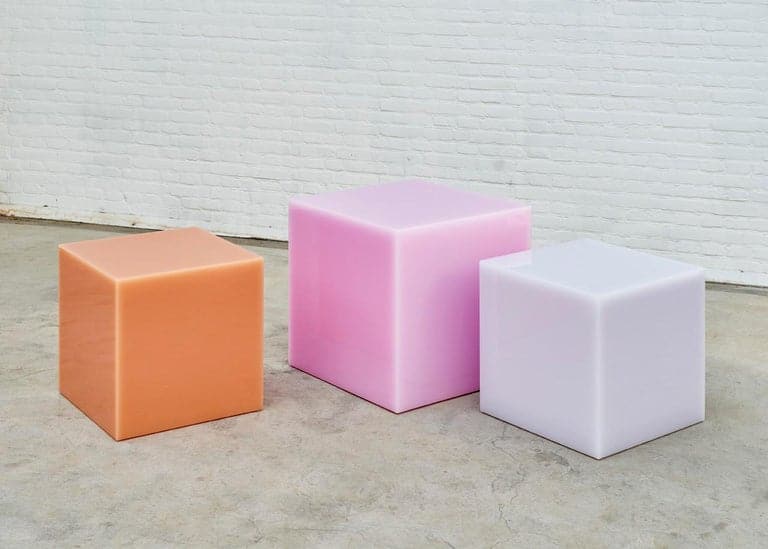 In her work, says Rotterdam designer Sabine Marcelis, "the interaction between light, color, transparency and reflection plays a major role, and resin is the perfect material for exploring these themes." Not only can it be cast as completely opaque or transparent, but it can also be given a matte or slick finish, creating a gleaming reflection.
As evidenced by her ethereal Candy Cubes — beloved by Isabel Marant and Céline's Phoebe Philo — resin can be cast in flat sheets or mesmerizing 3-D shapes. "All these options allow for different effects when playing with light," says Marcelis. "It can be dimmed, diffused, colored, reflected — which makes it a very fun process."
---
Christopher Boots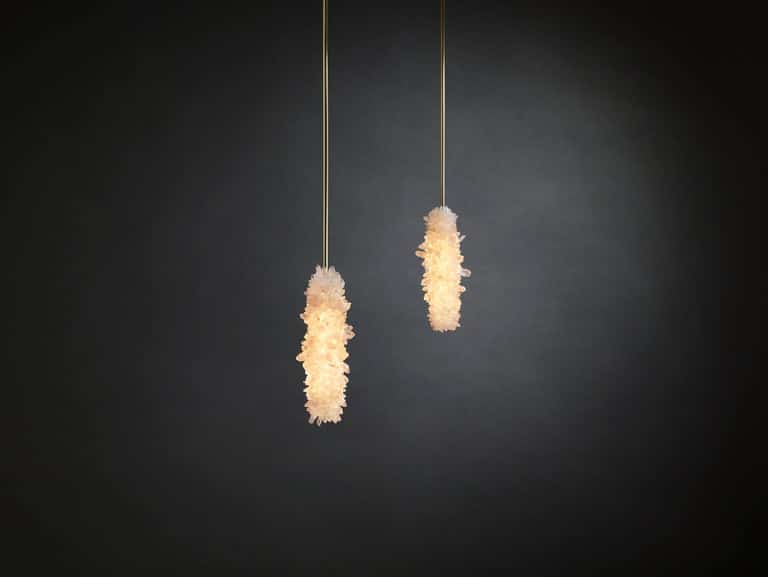 "I am influenced by nature primarily — the way nature works and evolves through mathematics, biology and time," says Melbourne-based designer Christopher Boots. Most of Boots's work is "informed by minerals," so it was only, well, natural that he gravitated to raw quartz crystal as a medium and stalactites as a model for his light fixtures.
"The stalactite is a perfect example of a form generated over geologic time. Its unusual shape illustrates a process that sits outside anything humans can experience," Boots says, noting, "It is beautiful yet completely haunting." Not unlike his crystalline Sugar Stick, a dazzling confection that looks like a rock-candy swizzle stick.
Boots also finds an almost transcendental power in the crystals he works with. "Metaphysically," he says, "the medium of raw minerals as a vehicle for transformation is my hallmark, validating my belief in the Earth's energy as a powerful antidote to the contemporary human condition."