Across the world, there are many captivating cities, but no place beguiles like Venice. For centuries, natives and visitors alike have sought to make sense of its magic — and failed. Enigmatic, ever-changing and yet somehow timeless, the allure of La Serenissima defies reason. "It is held by some that this word 'Venetia' signifies 'Veni Etiam,' that is, come again and again," once gushed Jacopo Sansovino, a Florentine. "For however oft you come, you will always see new things, and new beauties." As San Marco's chief architect in the mid-16th century, Sansovino went on to conceive much of the city's built splendor.
Another outsider who fell under Venice's spell was Arnaldo Bennati, a prosperous shipbuilder from Genoa. After acquiring the legendary Bauer hotel, in 1930, he became one of the city's most ardent protectors and promoters. A visionary hotelier, Bennati temporarily closed the Bauer during World War II and the early years after in order to restore its original Byzantine-Gothic facade, add a new wing and central heating and air conditioning — extraordinary luxuries back then — and open the much beloved Settimo Cielo (Seventh Heaven), the highest terrace in the city.
In addition, he commissioned some of the city's the most gifted artisans to produce amazing works of glass and ceramics that would give the Bauer a fresh Venetian expression. It's a tradition continued by his granddaughter and heiress Francesca Bortolotto Possati, an interior designer who took over the Bauer Hotel Group twenty years ago. Thanks to her inspired patronage and artistic vision, the hotel has become a cult favorite among cultural cognoscenti.
Since hospitality is in her DNA, Bortolotto Possati has devoted her life to introducing visitors to the charms of this city of lagoons, which she understands as moments, elements, atmosphere, encounters, rather than opulent tourist sites. Now, she's sharing those seductions with armchair travelers as well, through Venetian Chic (Assouline), her sumptuous new book about her lifelong love affair with her native city, with dazzling photography by Robyn Lea. As one can imagine, there are many beautiful photography books about Venice and its masterworks, but this one like the city itself will long be La Dominante.
Herewith, Bortolotto Possati provides a glimpse into her city of dreams, starting with a radiant portrait of her in a red gown.
---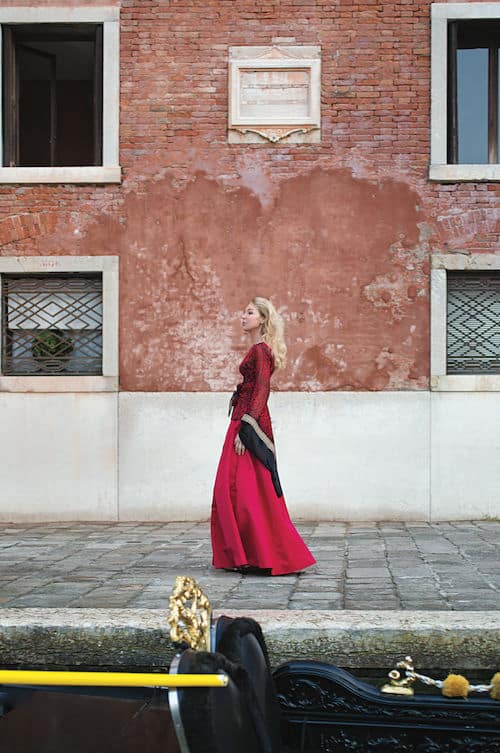 "Venice is freedom, and not only for your mind. You can walk around the city at every hour of the day dressed any way you feel."
---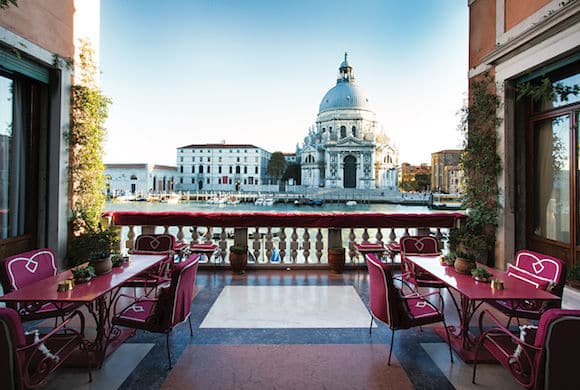 "I often visit the terrace of Palazzino Alvisi, the home of my best friend, Andrea Gaggia, to view my one and only beloved church in the city, La Salute."
---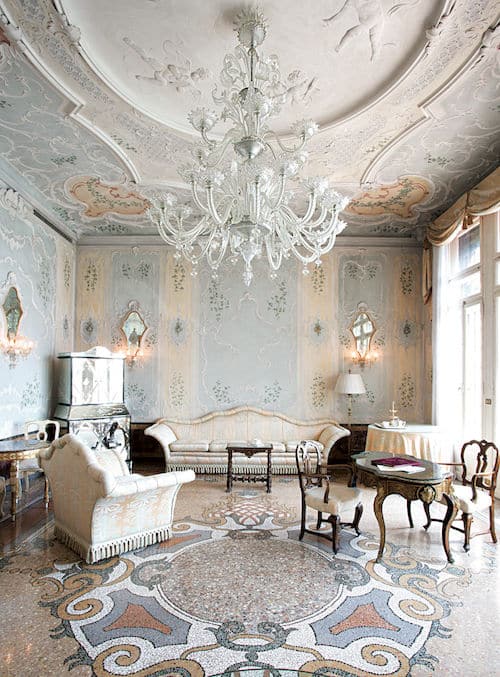 "This is the Bauer's Royal Suite. I spent my wedding night here by pure chance, because our flight was canceled. It was very emotional. The room is also featured in the horror thriller Don't Look Now, with Donald Sutherland and Julie Christie, in which Venice is both the setting and a character."
---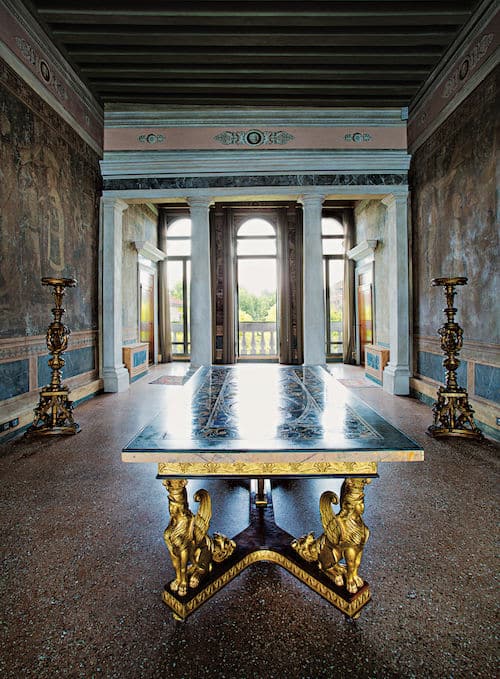 "This is the Hall room of the Villa F. Oh, the space, interiors and heritage on the island of Giudecca, looking out onto Venice! It is heaven for the eyes! My most cherished creature."
---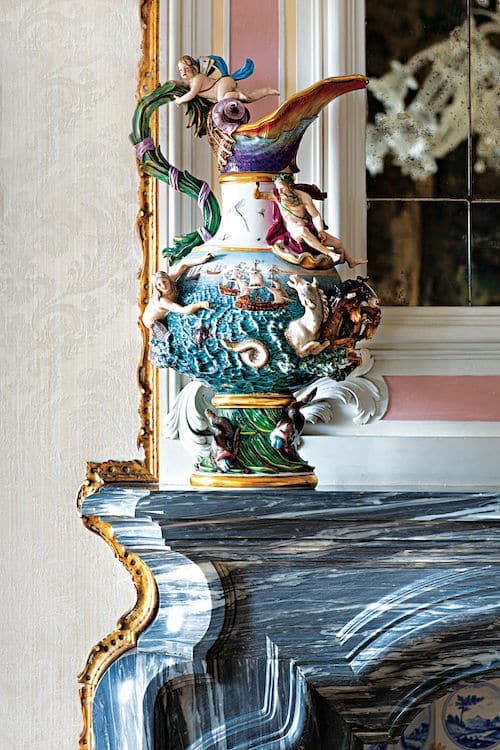 "This majolica pitcher in my family home, Palazzo Mocenigo, is by the Venetian firm of Geminiano Cozzi, an 18th-century maker of porcelain. In those days, all the great families of Venice owned Cozzi pieces, which were made especially for them to fit into specific rooms and to reference that particular family."
---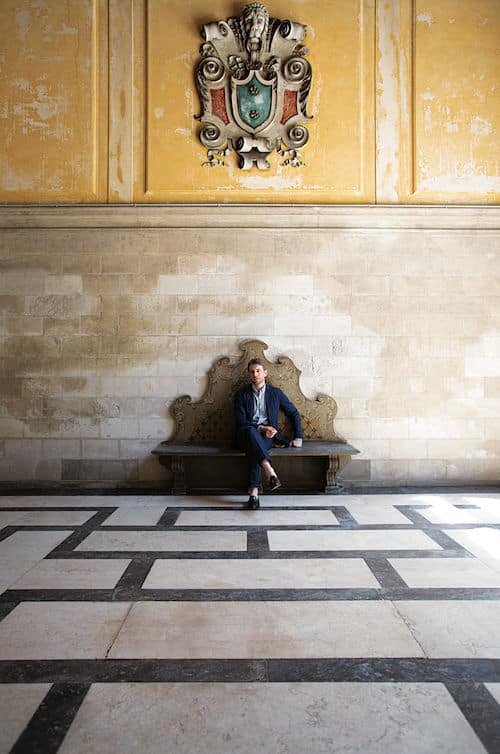 "That's Alessandro, my son, my legacy, sitting in the entrance of Palazzo Mocenigo. He was born and studied in America, but he is also a true Venetian with a special way of seeing how things can be, rather than how they are in relation to the rest of the world. He is an artist and filmmaker who is making a documentary about Marghera, Venice's industrial port, and those who live there."
---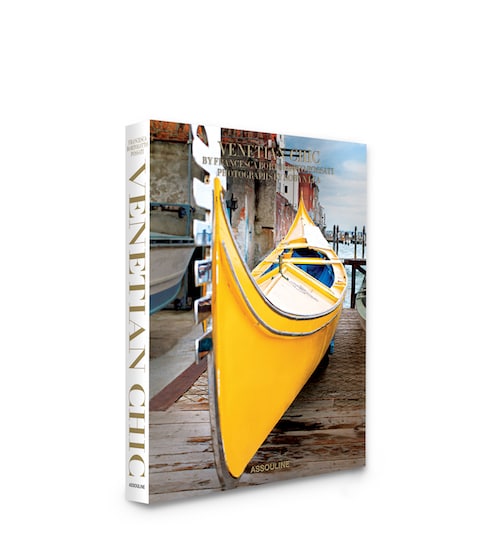 ---