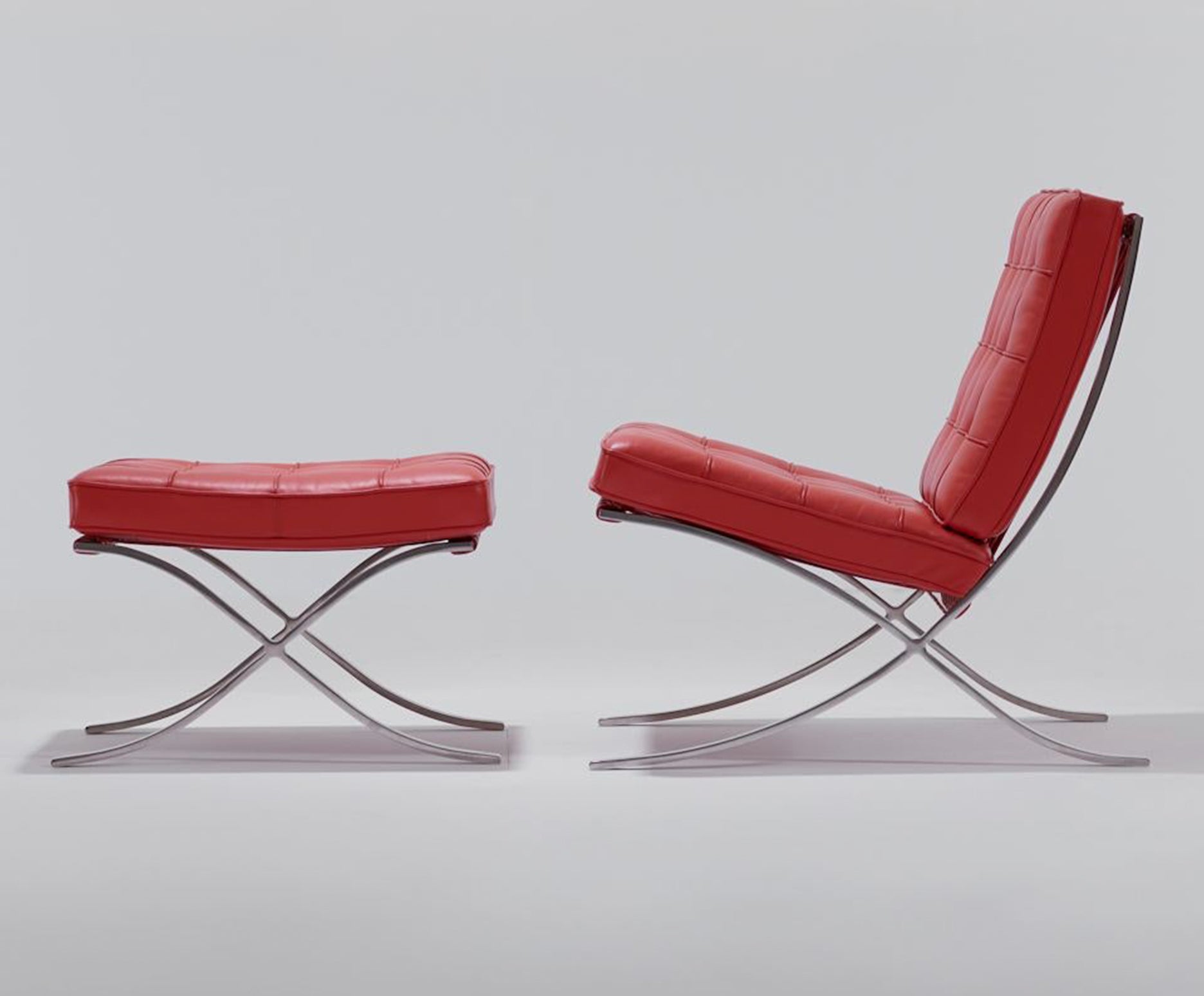 Iconic Designs
Barcelona Chair
About the Design
For the German Pavilion at the 1929 International Exposition in Barcelona, German-American architect and furniture maker Ludwig Mies van der Rohe (1886–1969) — in collaboration with his romantic partner, designer Lilly Reich (1885–1947) — created a chair fit for royalty. The Spanish king, Alfonso XIII, was expected to attend the opening of the World's Fair, and as Mies later stated, the chair needed to be "monumental . . . you just couldn't use a kitchen chair." In its X-shaped structure, the Barcelona chair recalls the ancient folding stools of Egypt and Rome and was designed with swooping lines and a luxe contrast of materials between the chrome-plated frame and quilted leather cushions. Like the pavilion surrounding it, the chair distilled Mies's "less is more" aphorism.
By all accounts, King Alfonso XIII never got around to sitting on this modern throne. The pavilion, too, stood for only seven months before it was demolished. Nevertheless, the Barcelona chair was regarded as a masterwork of modernism, influencing countless buildings that followed with its minimalist aesthetic of marble, glass and steel, which gracefully flowed together from the exterior to the interior spaces. Out of all the pavilion's components, the Barcelona chair had the most longevity as a stand-alone piece.
Shortly after the close of the pavilion, the Barcelona chair went into production, first handcrafted by the Berliner Metallgewerbe studio. It became popular in private residences, debuting in America in 1930 in the New York apartment of architect Philip Johnson, who had met Mies during his work on the German Pavilion in Spain. Fleeing the Nazis' rise to power in Germany, Mies, too, soon moved to the United States. He relocated to Chicago, where he became the director of the Illinois Institute of Technology in 1938. It was there that he met designer Florence Knoll, who would help bring the Barcelona chair into mass production.
The earliest models of the Barcelona chair from Knoll were released in 1947. The design company and furniture manufacturer made slight updates to the chair over the years in response to new technology, including in 1964 changing the frame to stainless steel. Prevalent in office lobbies and architects' homes, the Barcelona chair has seen numerous imitators, so in 2004 Knoll finally received a federal trade dress protection for it and four other pieces by Mies. Knoll continues to produce the chair, and although the 21st-century version differs slightly from the 1929 original, it still embodies Mies and Reich's vision of design elegance in its balance of function and form.
Previously Available Items
More Ludwig Mies van der Rohe Designs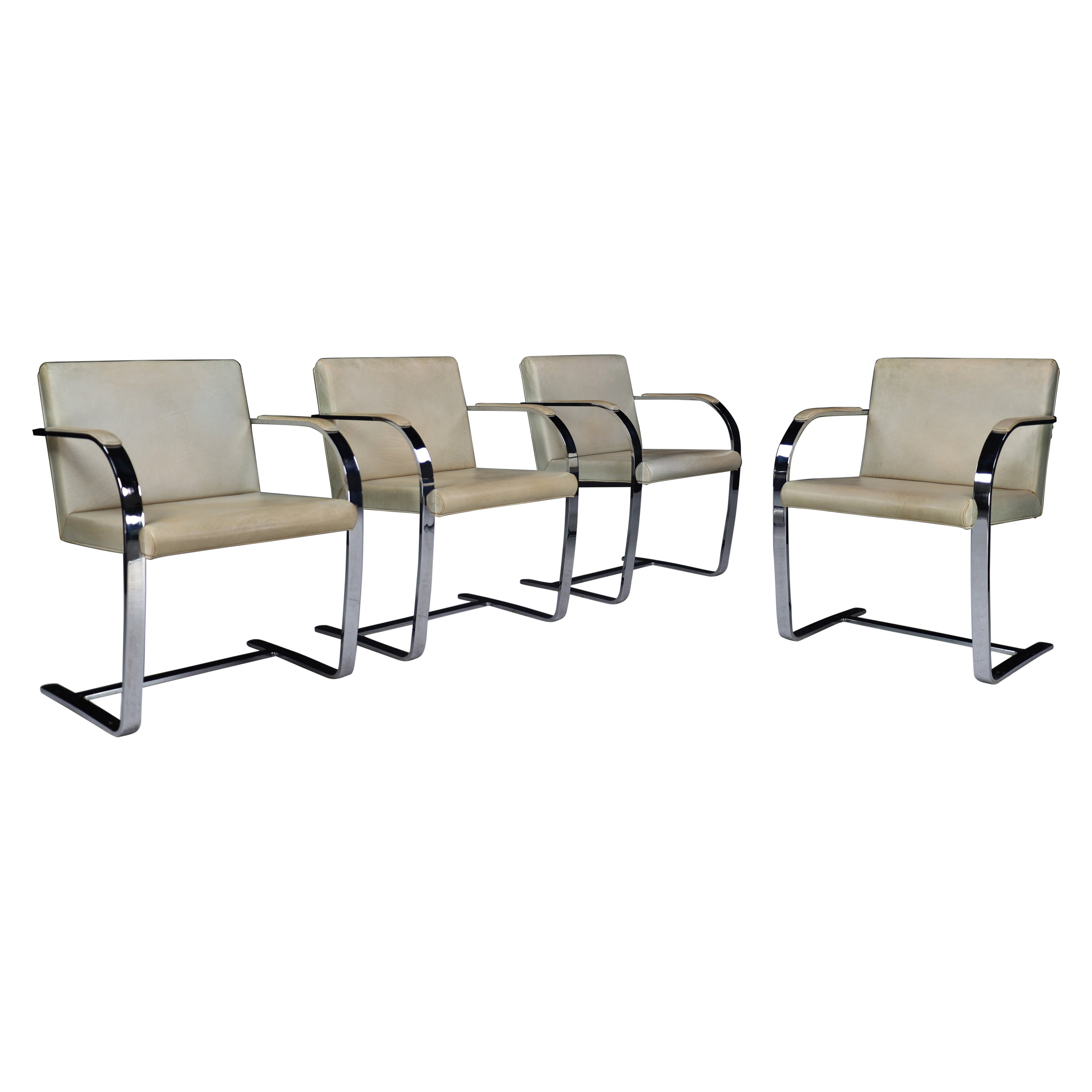 Materials
Metal, Steel, Animal Skin, Fabric, Upholstery, Leather, Velvet
Styles
Mid Century Modern, Bauhaus
Shop All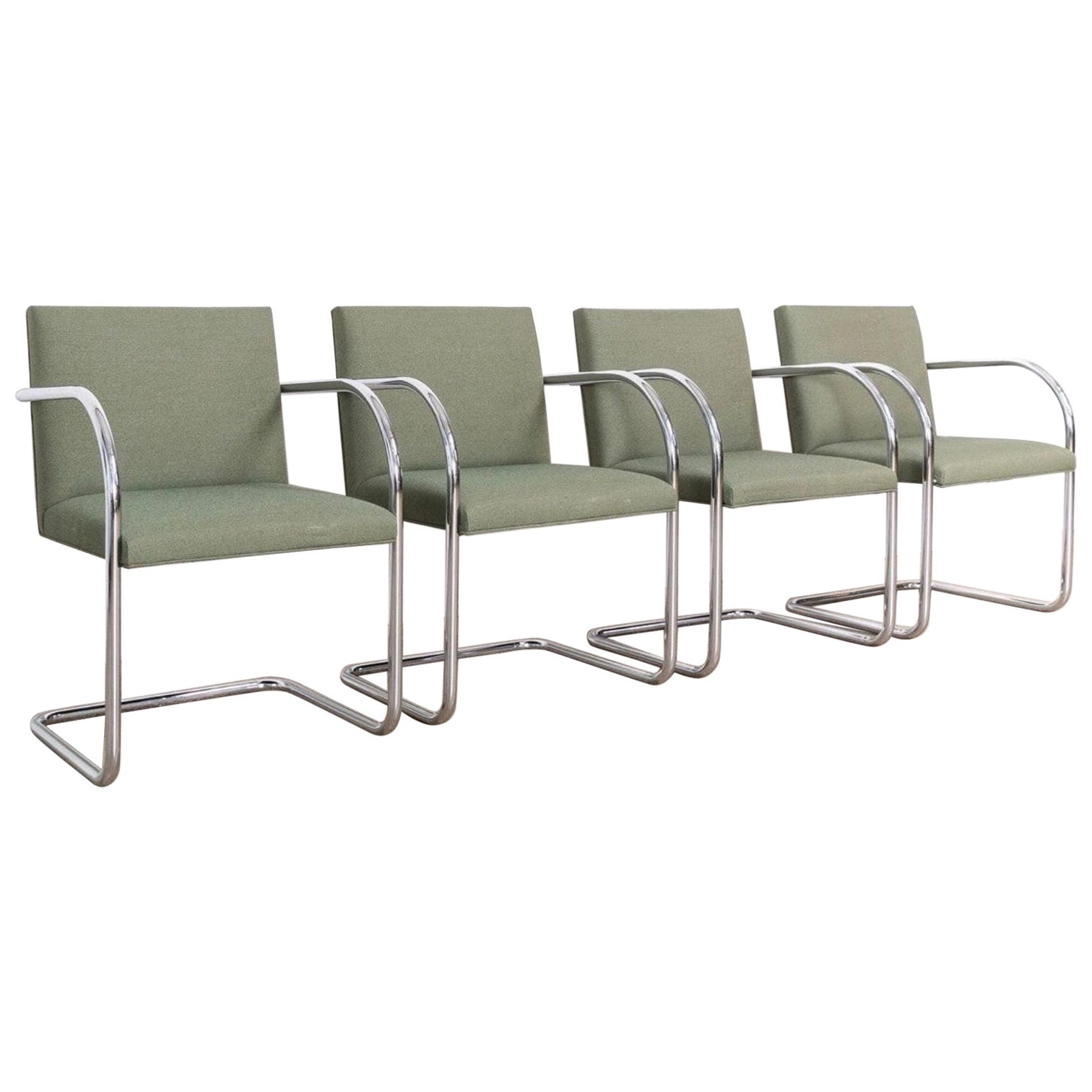 Materials
Metal, Chrome, Fabric, Steel
Shop All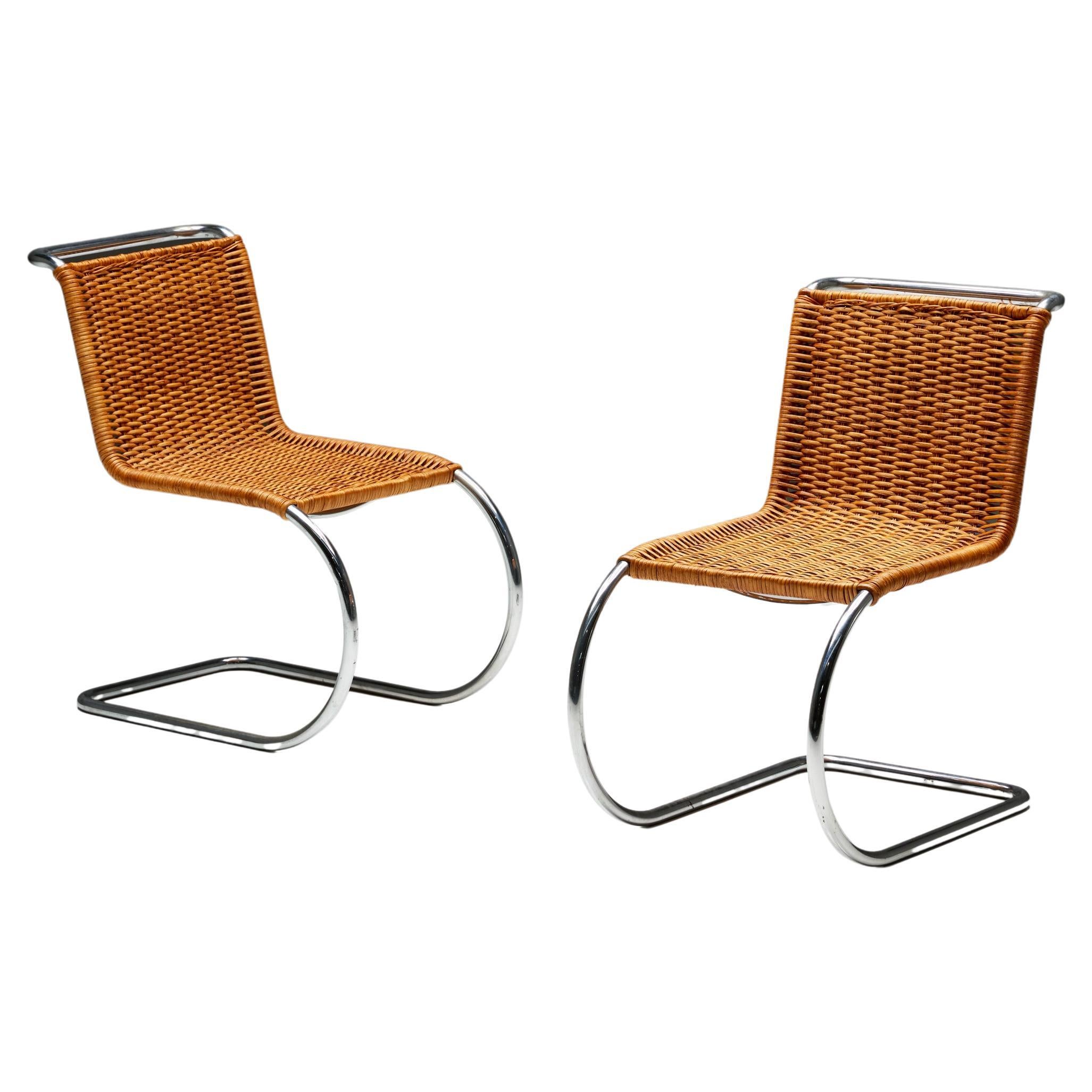 Materials
Metal, Chrome, Natural Fiber, Steel, Animal Skin, Cane, Leather, Rattan
Styles
Bauhaus, Mid Century Modern
Shop All