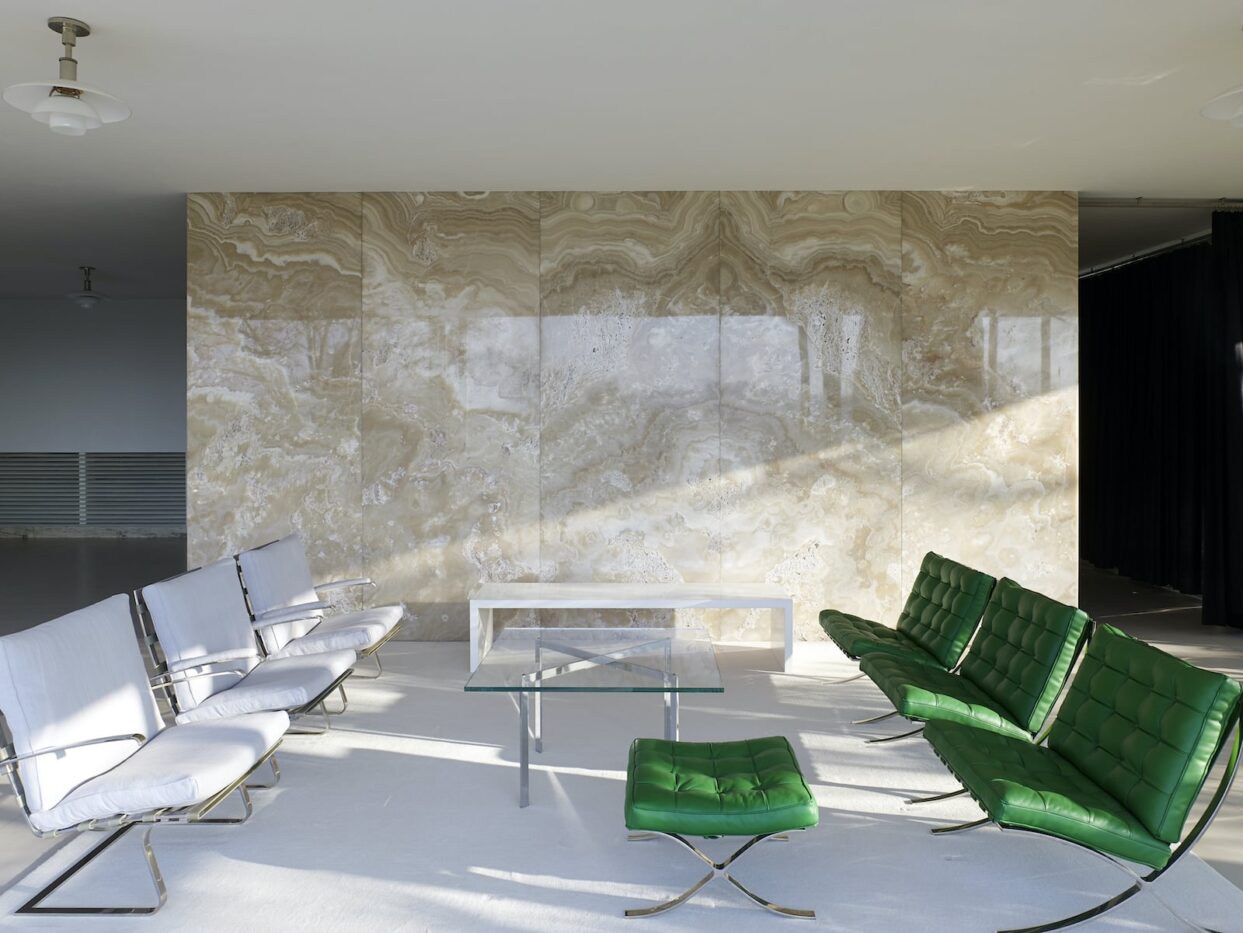 Long an icon of the modern movement, the Barcelona chair has in recent decades taken on a surprising new role as Hollywood actor. So potent a symbol of elevated taste, privilege and authority has Ludwig Mies van der Rohe's classic perch become that it's now often cast as a signifier of those qualities in the movie characters to whom it belongs, both villains and heroes.
The proud possessor in American Psycho (2000) is decidedly in the former class. Patrick Bateman, the urbane, status-obsessed, homicidal bank executive of the title, lives in a sterile high-rise apartment furnished with a pair of Barcelona chairs and matching ottomans in basic black. In Batman v. Superman: Dawn of Justice (2016), Bruce Wayne, a.k.a. Batman, the crime-fighting gazillionaire with a tormented soul but a refined aesthetic sense, inhabits an isolated, Miesian-style pavilion on a lake where the chairs mingle with other modern classics.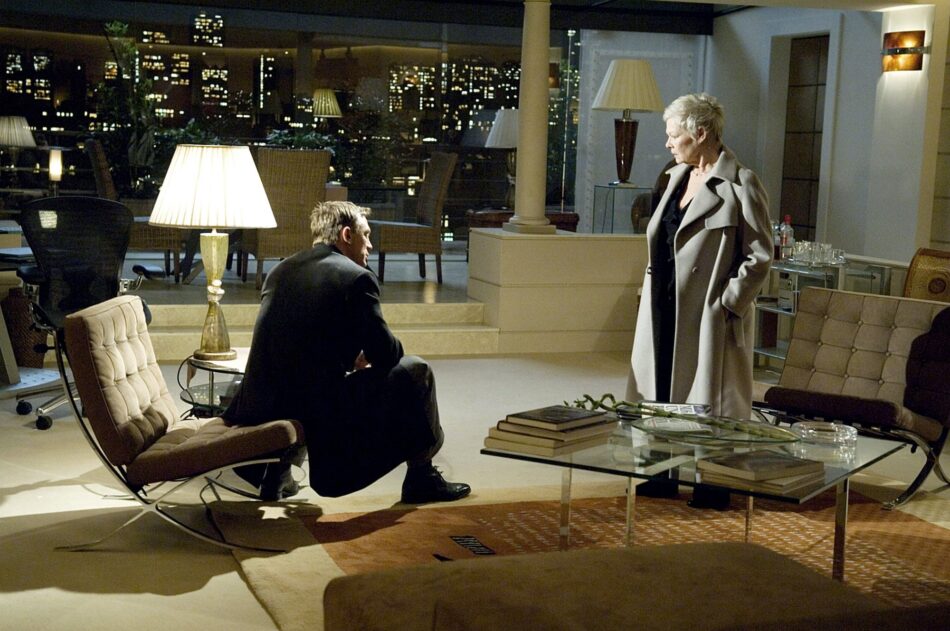 In the James Bond film Casino Royale (2006), several Barcelona chairs are in the mix, making up the emphatically eclectic decor of the penthouse of M (Judi Dench), the tough, caustic, yet inherently decent head of MI6. And in the epic teen romance Twilight (2008), the mesmerizing Edward Cullen (Robert Pattison) dwells along with his clan of high-minded vampires — altruists, they feed only on animal blood — in an airy contemporary house outfitted with Barcelona chairs and other sleek furnishings.
I could go on. And on.
Even more extraordinary, despite the chair's ubiquity, everyone still wants one! Knoll produces the authorized version — no easy task: With a chromed-steel frame hand buffed to a mirror finish and leather upholstery cut from a single cowhide and hand welted and tufted, the chair requires labor-intensive manufacture. This is reflected in a hefty price tag. But knock-offs of varying quality are available from more than 100 other companies for a fraction of the Knoll's cost.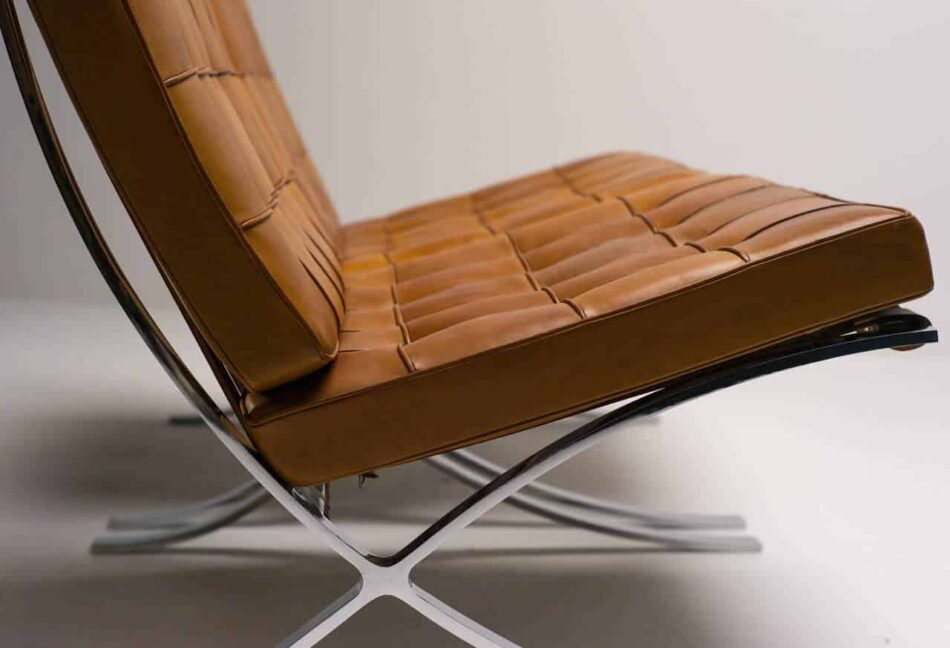 Mies would certainly take deep satisfaction in learning that nearly a century after its creation, the allure of the Barcelona chair endures. After all, his stated aim as an architect was to capture "the spatially apprehended will of the epoch. Alive, changing, new."
Yet he couldn't have anticipated the chair's current global celebrity status when he and Lilly Reich, his creative and romantic partner, produced it as part of their design for the German pavilion at the 1929 Barcelona International Exposition. (Mies conveniently wrote Reich's contributions out of the story of his ascendancy as an architect and designer after he fled Nazi Germany and settled in the United States, shortly before World War II. Scholarship has yet to tease out exactly who designed what, so this essay's further crediting of Mies should be taken to apply to the combined efforts and genius of both.)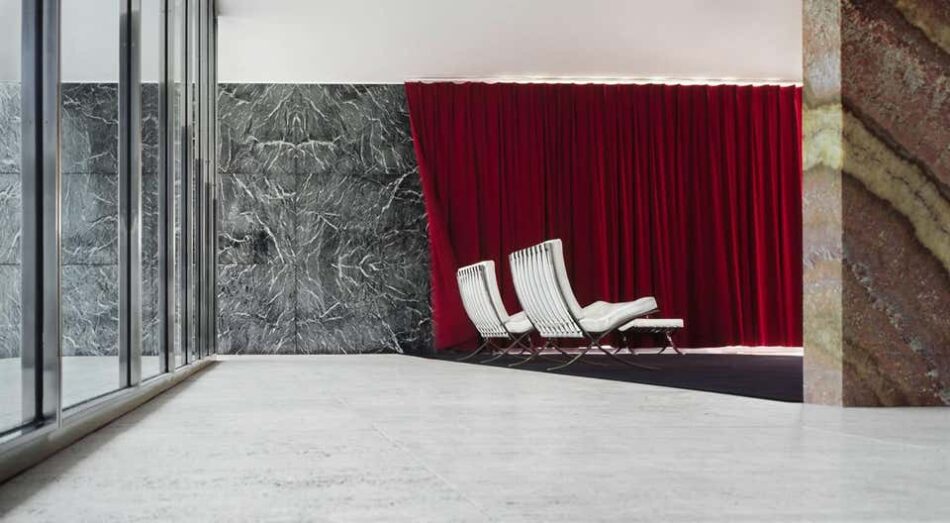 To decipher what accounts for the chair's continuing mystique, you have to understand how integral it was to that pavilion, still considered the quintessential expression of the modern movement. In the 1920s, Germany was at the forefront of the avant-garde in architecture, and as one of its rising stars, Mies was selected to design the national pavilion. For this cerebral architect, it was the commission of a lifetime.
Liberated from the constraints of function, he conceived a temple to the ideal of fluid space. With its floating roof, freestanding walls in sumptuous marbles and great expanses of glass, the pavilion captured the timeless essence of classical architecture without mimicking any of its stylistic components.
The Barcelona chairs and ottomans were conceived less as seating than as "monumental objects," providing this almost ethereal building with gravitas and a sense of scale. Inspiration came from the magisterial curule chair of ancient Rome, with its curving double-X frame. But Mies placed the axis to the side to create a cantilevered seat.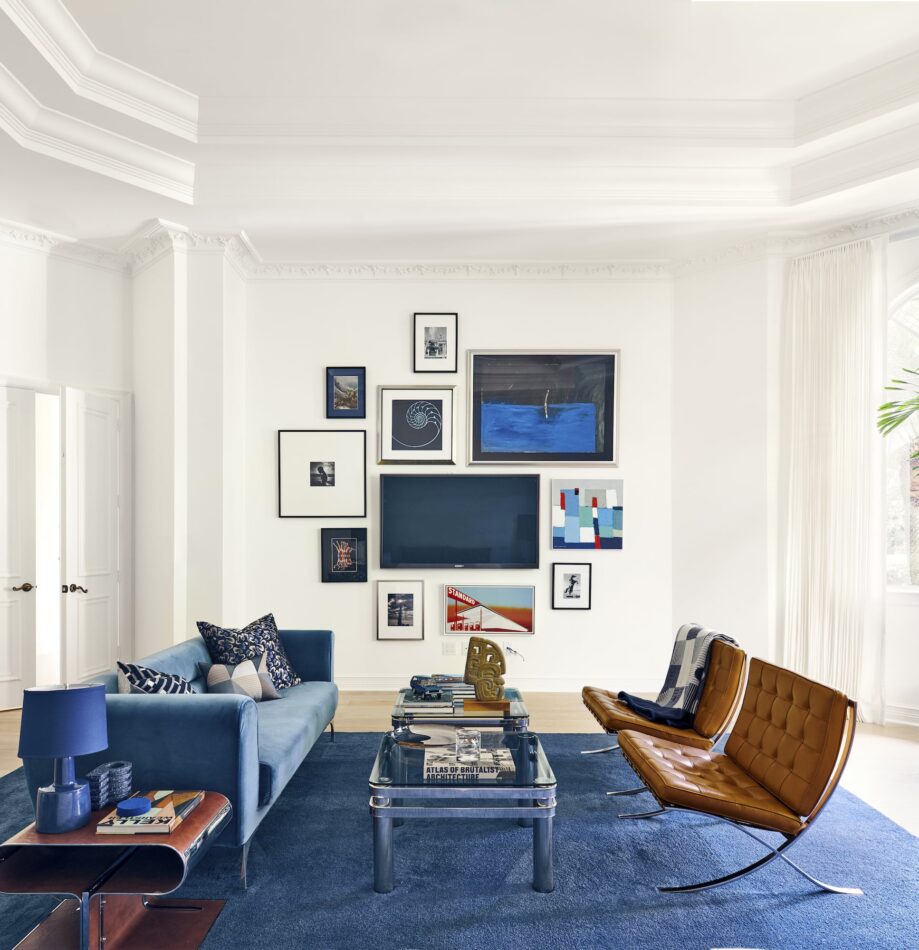 At once sculpture and structure, the Barcelona chair is a perfect fusion of form and function. And it is this clarity of expression, this distilled elegance that makes it so visually compelling to this day.
Some might ask if it is worth paying for Knoll's authorized version when so many others replicate "the look" for so much less. If Mies were here, his reply would be simple: "God is in the details."