Architects, of course, create the buildings we admire and the spaces we occupy. But many of these celebrated talents also design the furniture that fill their buildings, creating what the Germans call a gesamtkunstwerk, or a total work of art. Below, discover 12 instances in which notable architects — including the likes of Frank Lloyd Wright, Mies van der Rohe, Oscar Niemeyer and Frank Gehry — relied on their own, self-designed catalogues to furnish the rooms of the spaces they built.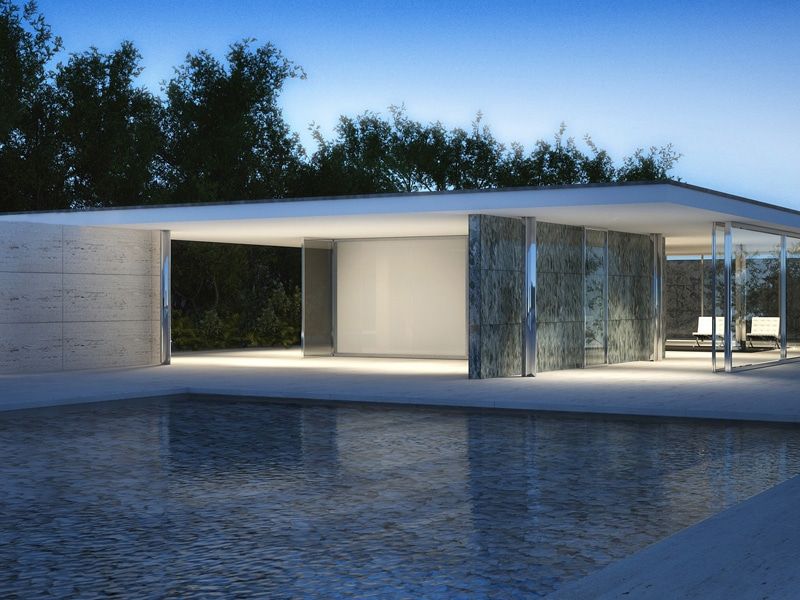 Architect Mies van der Rohe designed the Barcelona Chair as a perch for Spanish royalty to oversee the opening ceremonies of the 1929 International Exhibition. Van der Rohe collaborated with his longtime partner Lilly Reich on this project.
---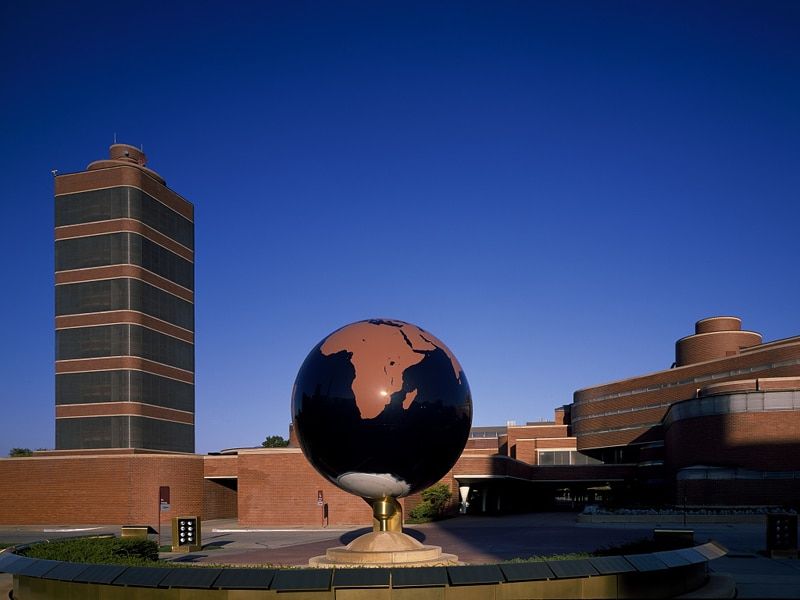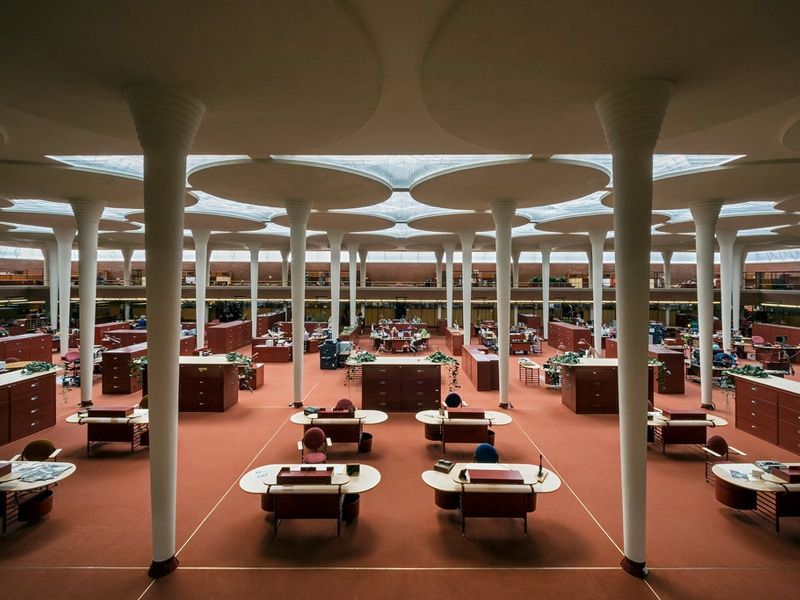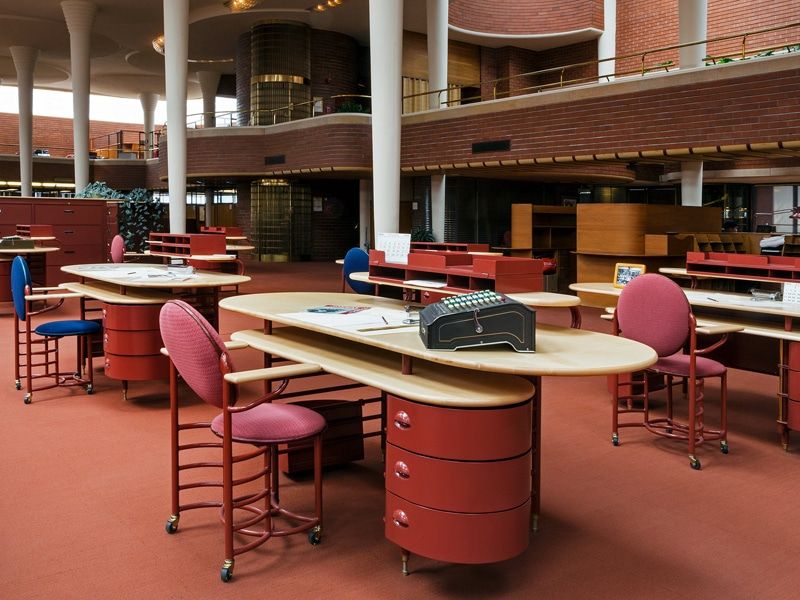 Frank Lloyd Wright's Johnson Wax Factory Administration Building was so over-budget that the project was worth half the net worth of the entire S.C. Johnson company when it was completed. Regardless, the slender columns — mimicked in Wright's custom furnishings — created the delightful sensation of being at the bottom of a lily pond.
---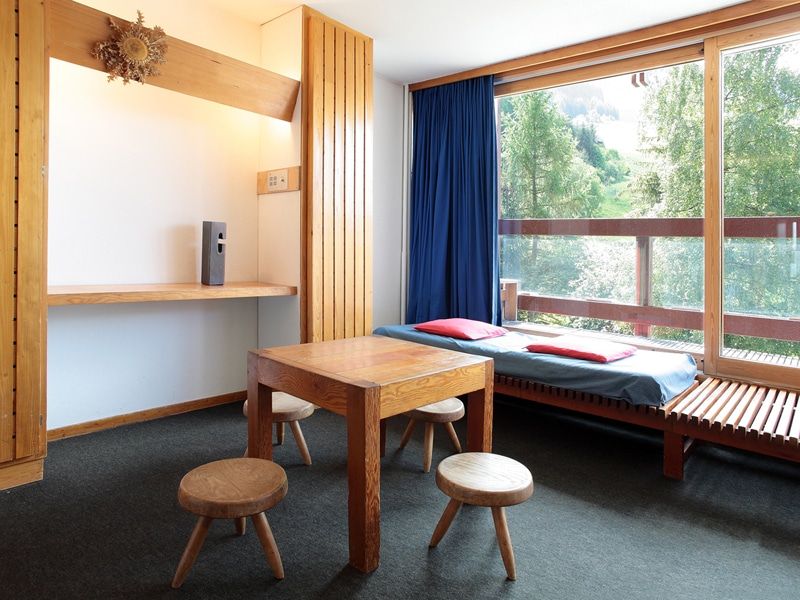 "I like the precision of metal, its gloss and color when it's lacquered," said French designer Charlotte Perriand, who created the Alpine ski block interiors seen above. "But," she added, "I like caressing wood." These three-legged, vernacular stools are humble in form yet highly sought after: their heft and simple lines make them functional works of art.
---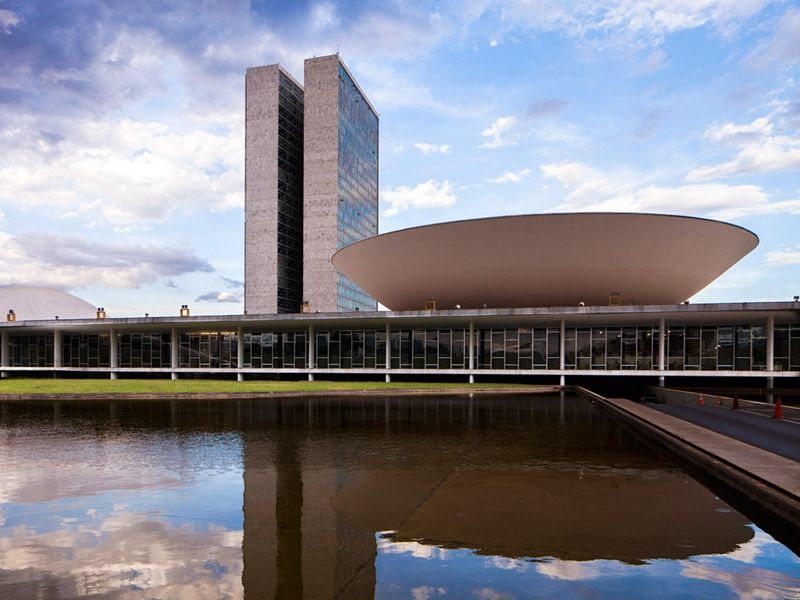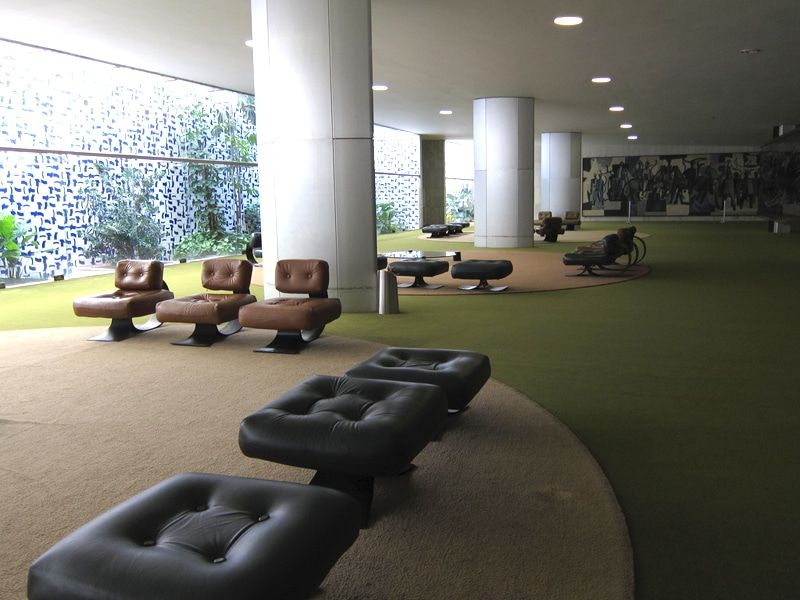 Though not a typical congressional seat by any means, these Alta lounge chairs by Oscar Niemeyer nonetheless command attention in the National Congress building, one of the many landmark structures the architect created in the 1960s for the sprawling city of Brasília, the ever-futuristic capital of Brazil.
---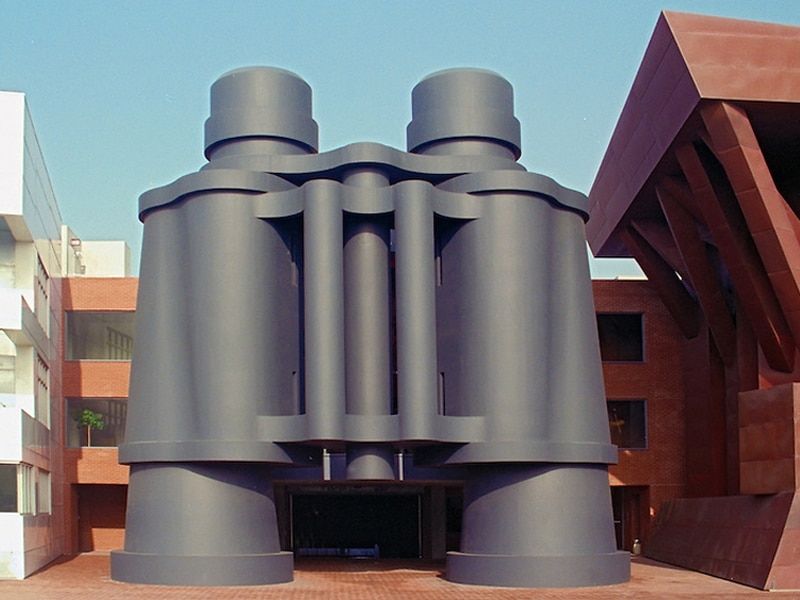 Concerned that his reputation as an architect would be overshadowed by his furniture designs, a young Frank Gehry discontinued the manufacture of his Easy Edges laminated cardboard furniture — but then later installed it in his eye-catching Venice, California Binoculars Building.
---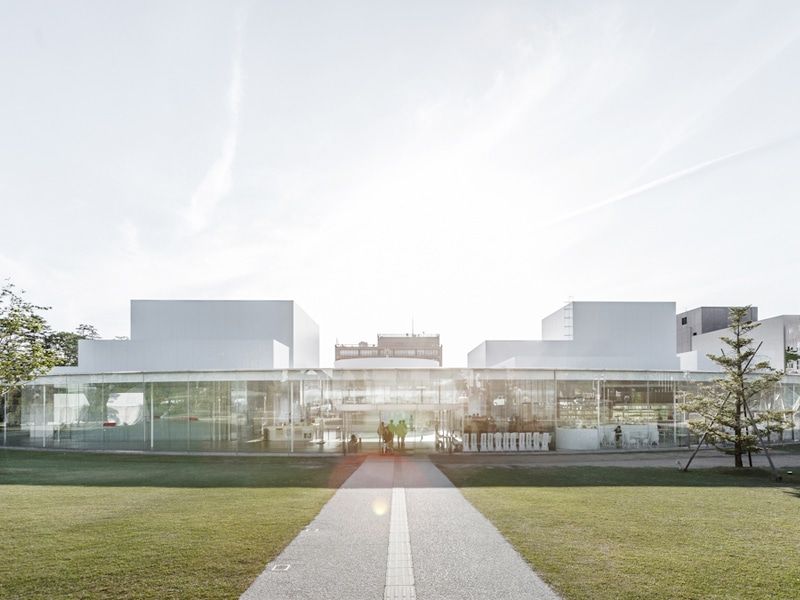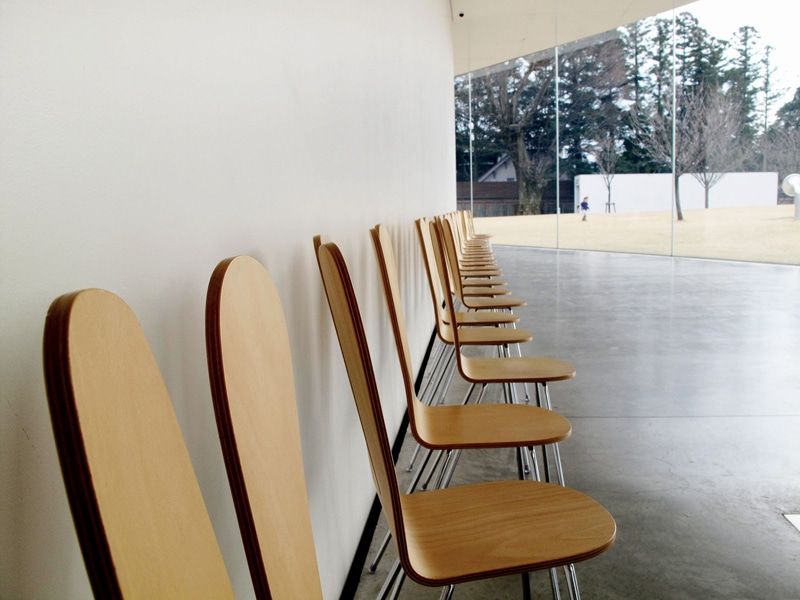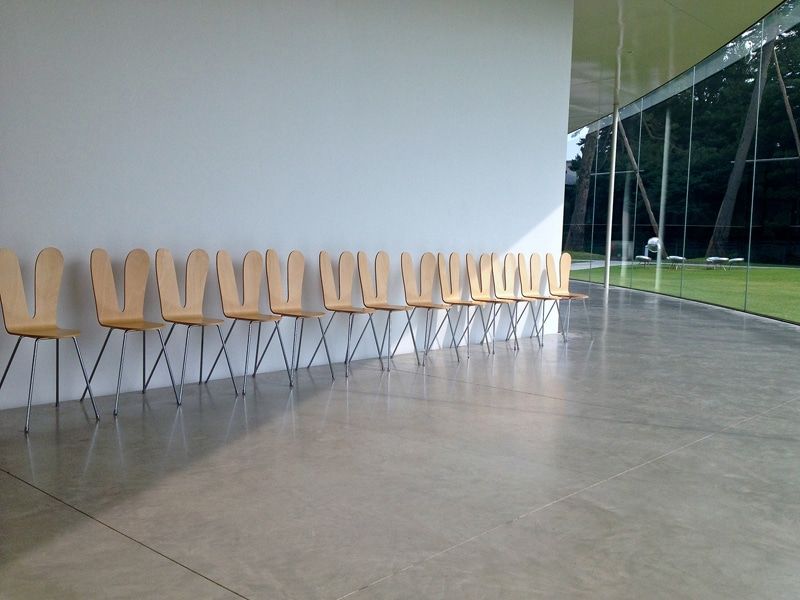 The Pritzer Prize-winning firm SANAA — led by Japanese architects Kazuyo Sejima and Ryue Nishizawa — created the "rabbit chair" to be a slender, inconspicuous piece that could easily be contextualized within a variety of spaces. Above, see it installed in their design for the 21st Century Museum of Contemporary Art in Kanazawa, Ishikawa.
---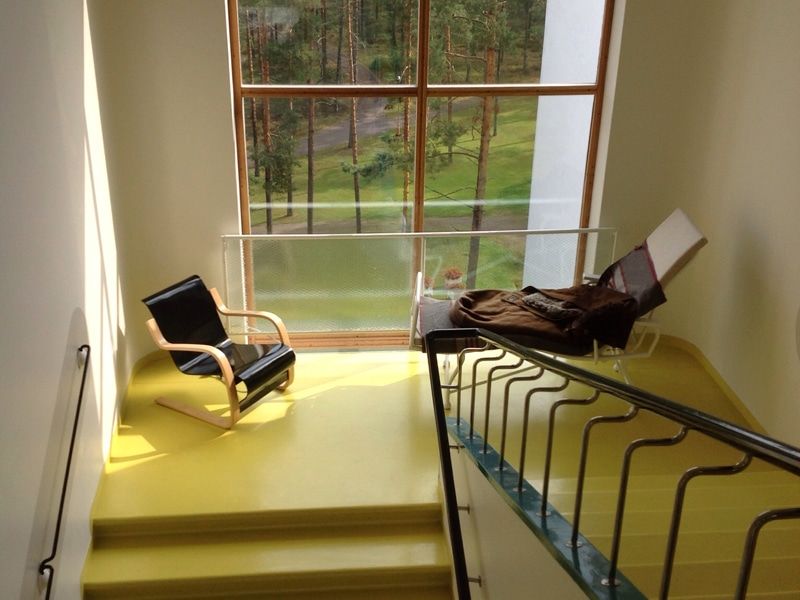 The Finnish architect Alvar Aalto tested the limits of cantilevered, bent birch wood to achieve the perfect angle for tuberculosis patients to recover — and breathe easily — in his lounge chair, a creation for the Paimio Sanatorium in southwest Finland.
---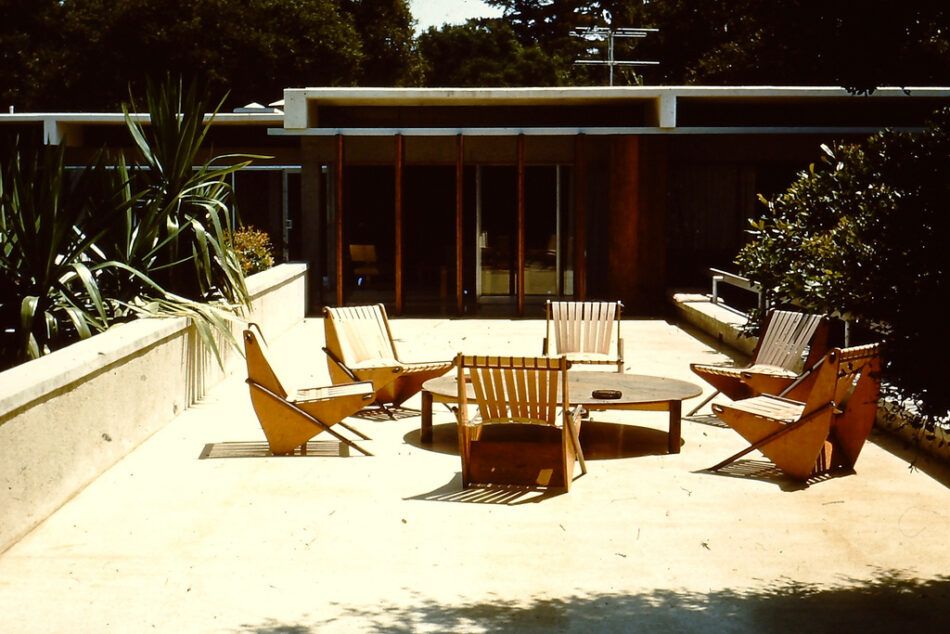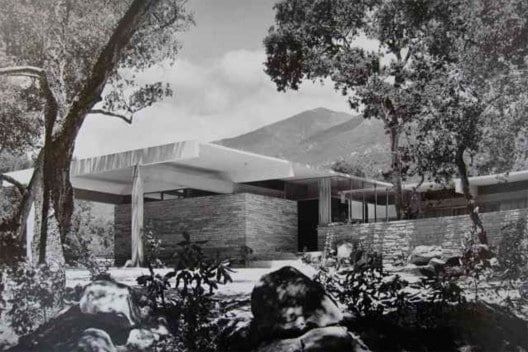 The patio of architect Richard Neutra's Tremaine House in Montecito, California are outfitted with Boomerang chairs of his own design.
---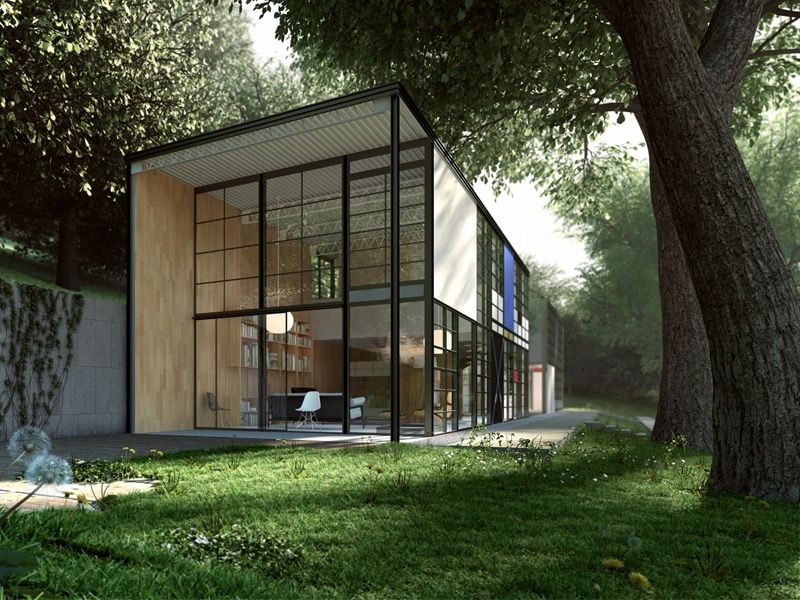 Mutually inspired by their respective creative pursuits, Charles and Ray Eames gave film director and close friend Billy Wilder the first Eames Lounge Chair as a birthday gift. The chair was an achievement of technology and comfort that utilized a then-cutting-edge process of super-heating plywood to bend it into impossibly smooth, cozy curved shapes. Here, the chair can be seen in the legendary couple's home of their own design, the Eames Case Study House. By the way, the Eames later gave Wilder another gift — a slim, bench-like lounger that they designed for the director to use for on-set naps.
---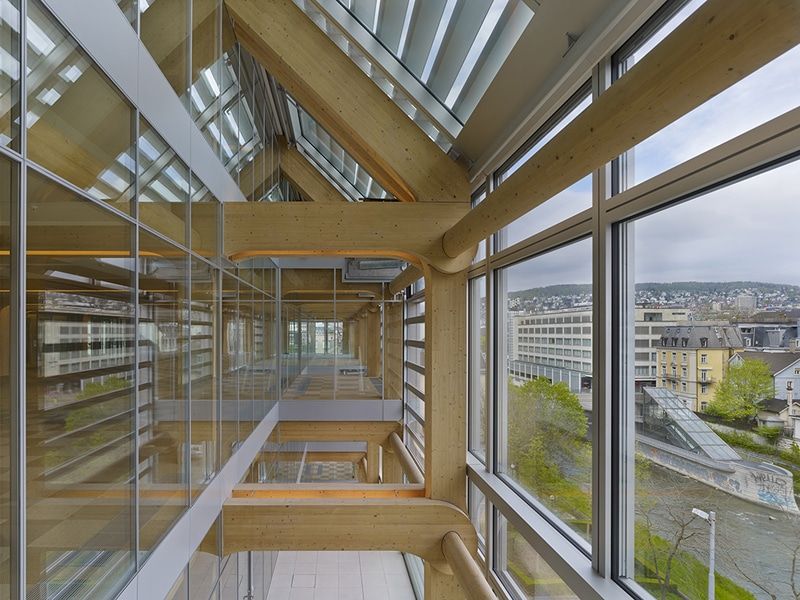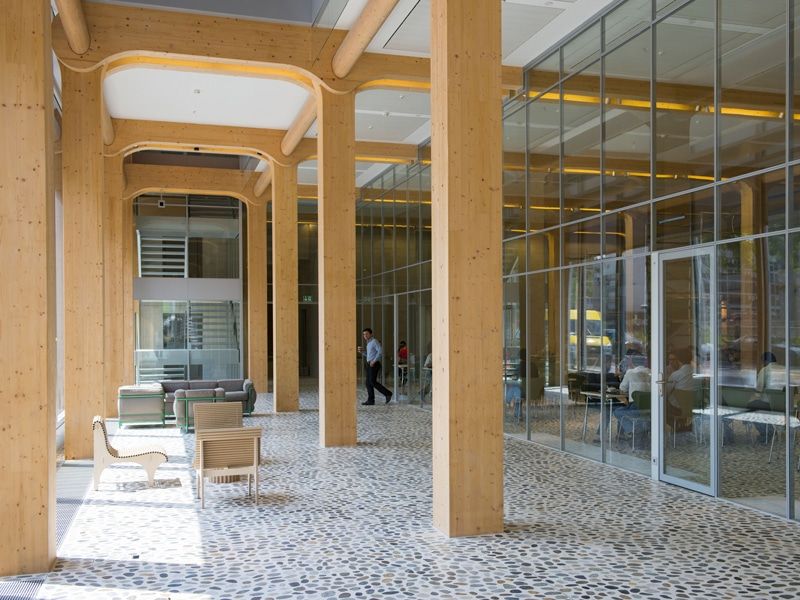 Architect Shigeru Ban designed the Carta series for furniture maker Cappellini in 1999. His work for this project continued Ban's efforts to use unconventional materials — in this case, cardboard tubes — to create sustainable, comparatively inexpensive dwellings. Above, see the chairs in Ban's 2013 design for the Tamedia office building in Zurich.
---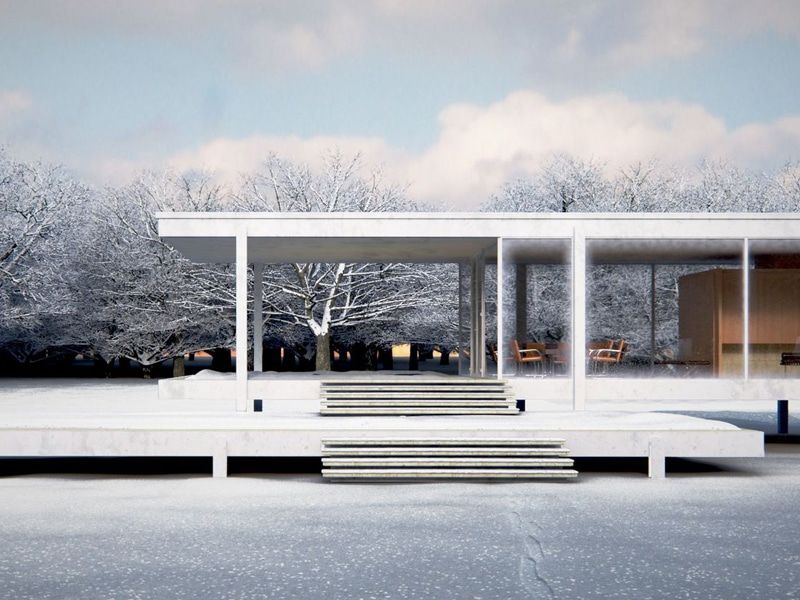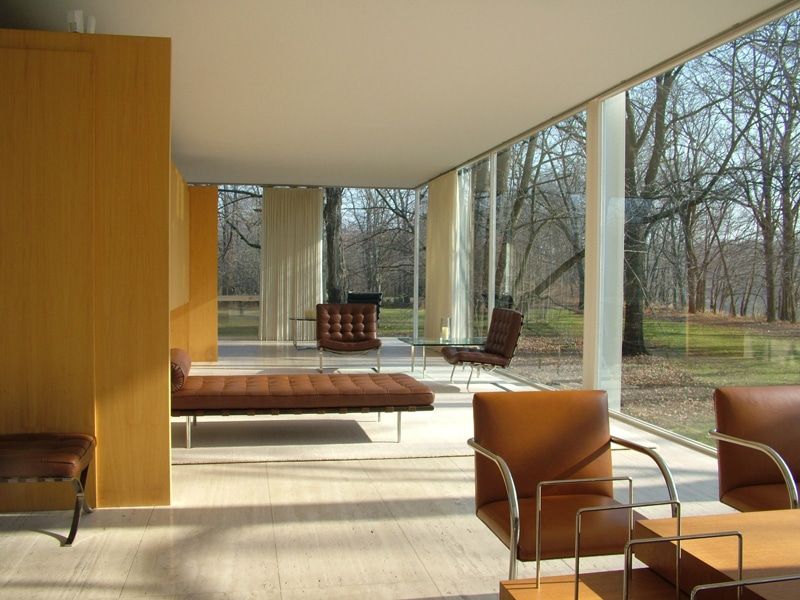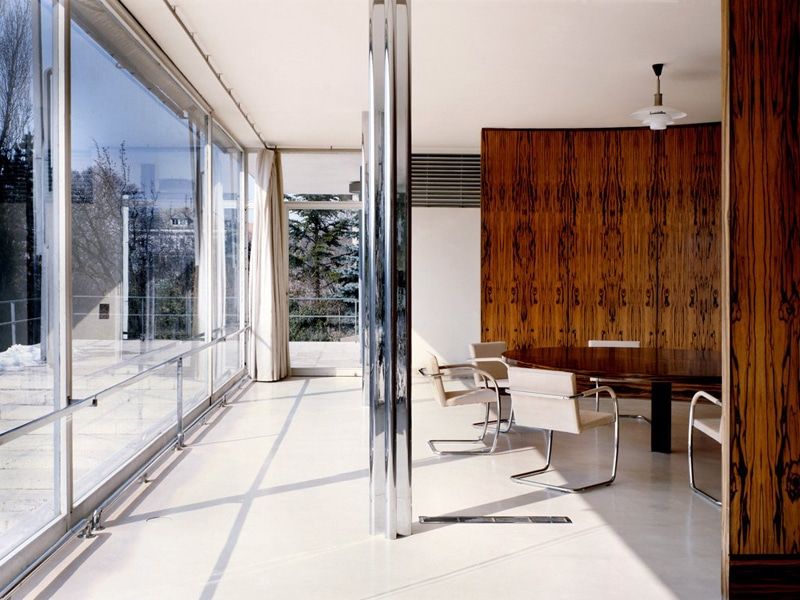 Mies van der Rohe's Brno chair is a masterpiece of minimalism: a single piece of polished stainless steel, bent three times to create a base, back and arms and upholstered with simple, smooth leather. Originally created for the Tugendhat House in Brno, Czechoslovakia, this chair floats also effortlessly atop the concrete floors of van der Rohe's Farnsworth House in Plano, Illinois.
---