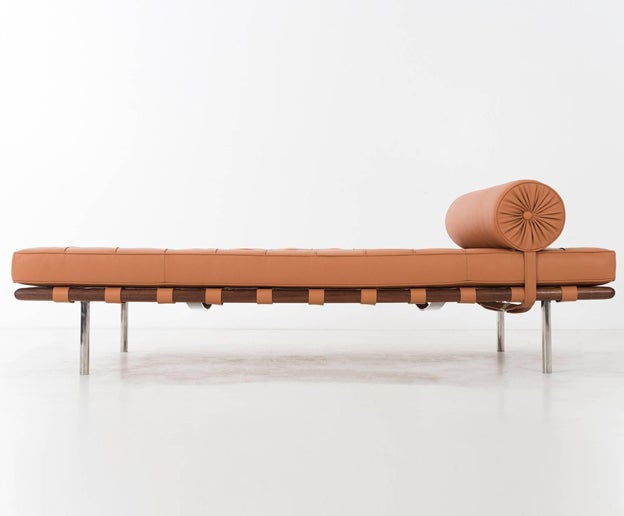 Iconic Designs
Barcelona Daybed
About the Design
With its low profile and clean lines, Ludwig Mies van der Rohe's (1886–1969) Barcelona daybed (also known as the Pavilion daybed) wholly embodies the minimalist "form follows function" philosophy of the day.
Mies codesigned the daybed as well as a chair by the same name, along with Lilly Reich (1885–1947), his longtime collaborator and wife, in 1929 as part of the German Pavilion (or "Barcelona Pavilion") at the International Exposition in Barcelona, Spain. At the time, Mies was already established as a prominent German architect and had recently been named the director of the Bauhaus. His contribution to the exposition was a deliberate choice to reinforce Germany's pre–World War II status as a progressive nation at the forefront of modern design.
Although many other pavilions at the International Exposition were intended to serve as centers of knowledge and education, full of painting and sculpture to be admired and discussed, Mies saw the Barcelona Pavilion as a respite from the activity surrounding it — a useful building, staged with useful furniture, without pretext. In fact, royals, dignitaries, and other important government officials were set to visit the German Pavilion after the exposition's inauguration for a party, which meant the furniture took center stage as the group held court.
While there's no question of Mies's authorship of the Barcelona daybed and chair, he wasn't without help. Reich, a German furniture designer in her own right, is often overlooked and uncredited in Mies's contributions to furniture design, even though it is believed that she assisted him for over 10 years on some of his signature designs.
A year later, the American architect Philip Johnson asked Mies (and Reich) to design and furnish his Manhattan apartment, thus introducing the Barcelona daybed stateside. Later, Johnson used the daybed when he built The Glass House, which is still located in New Canaan, Connecticut. Johnson's structure is a classic of mid-century modern architecture and was inspired by Mies's Farnsworth House, located in Plano, Illinois, with its floor-to-ceiling windows, angular silhouette and sparse interior. Of course, being low to the ground without a back and a single balustrade as an armrest, the daybed allows for uninterrupted views of both the interior and exterior of the space.
Still in production by Knoll, the original manufacturer, the Barcelona daybed — with its tubular stainless-steel legs and African mahogany wood frame — remains an indelible symbol of mid-century modern design.
Previously Available Items
More Ludwig Mies van der Rohe Designs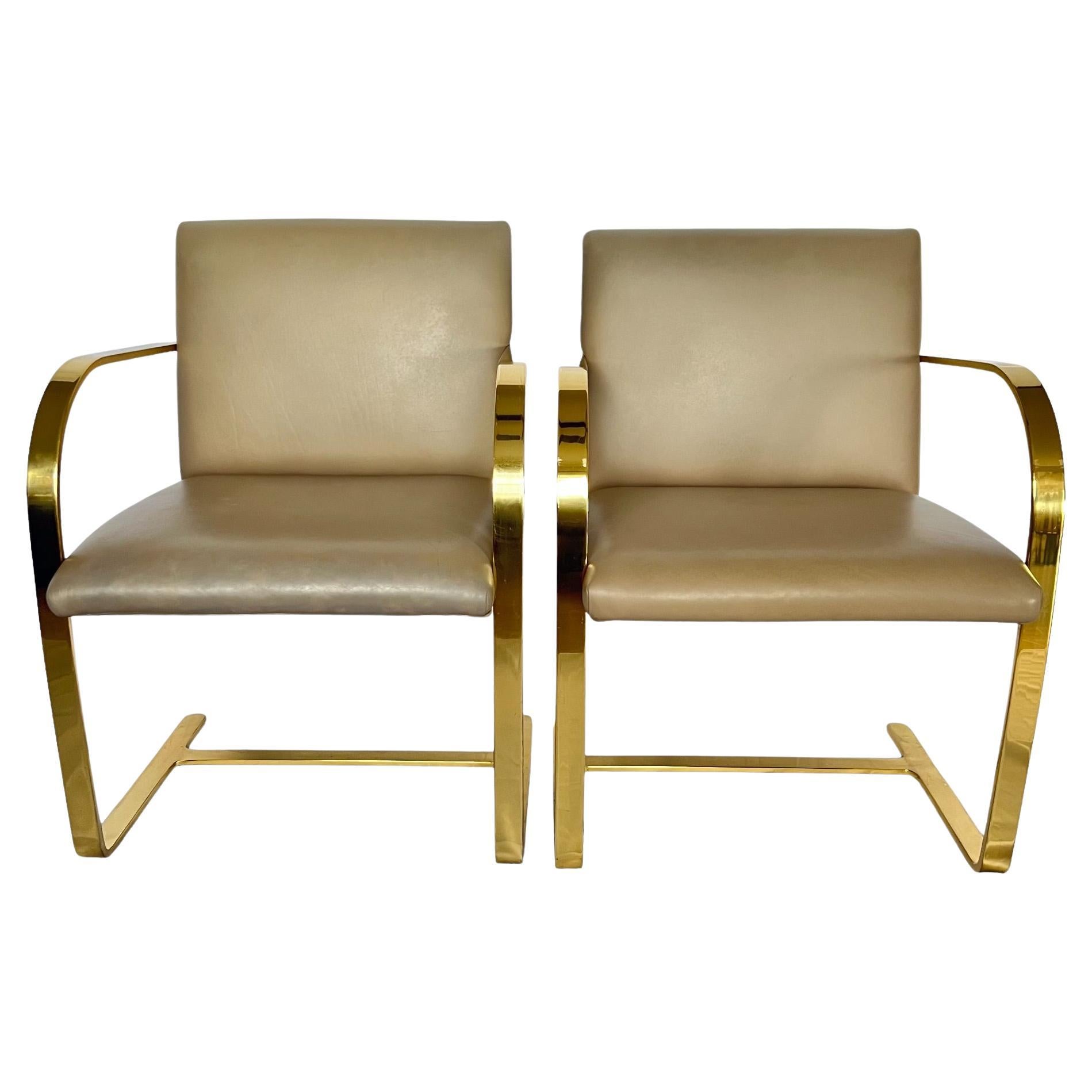 Materials
Metal, Steel, Animal Skin, Fabric, Upholstery, Leather, Velvet
Styles
Mid Century Modern, Bauhaus
Shop All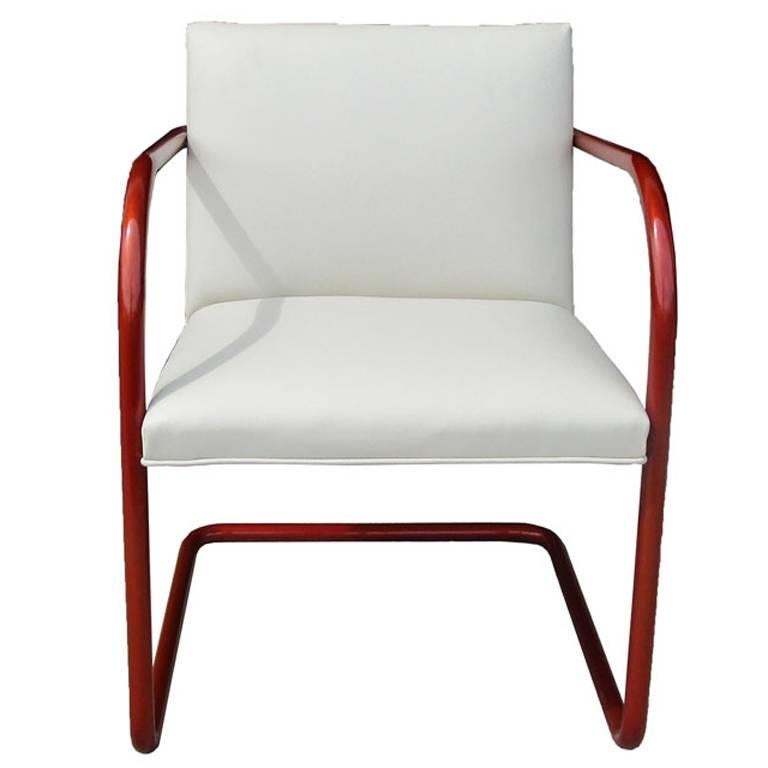 Materials
Metal, Chrome, Fabric, Steel
Shop All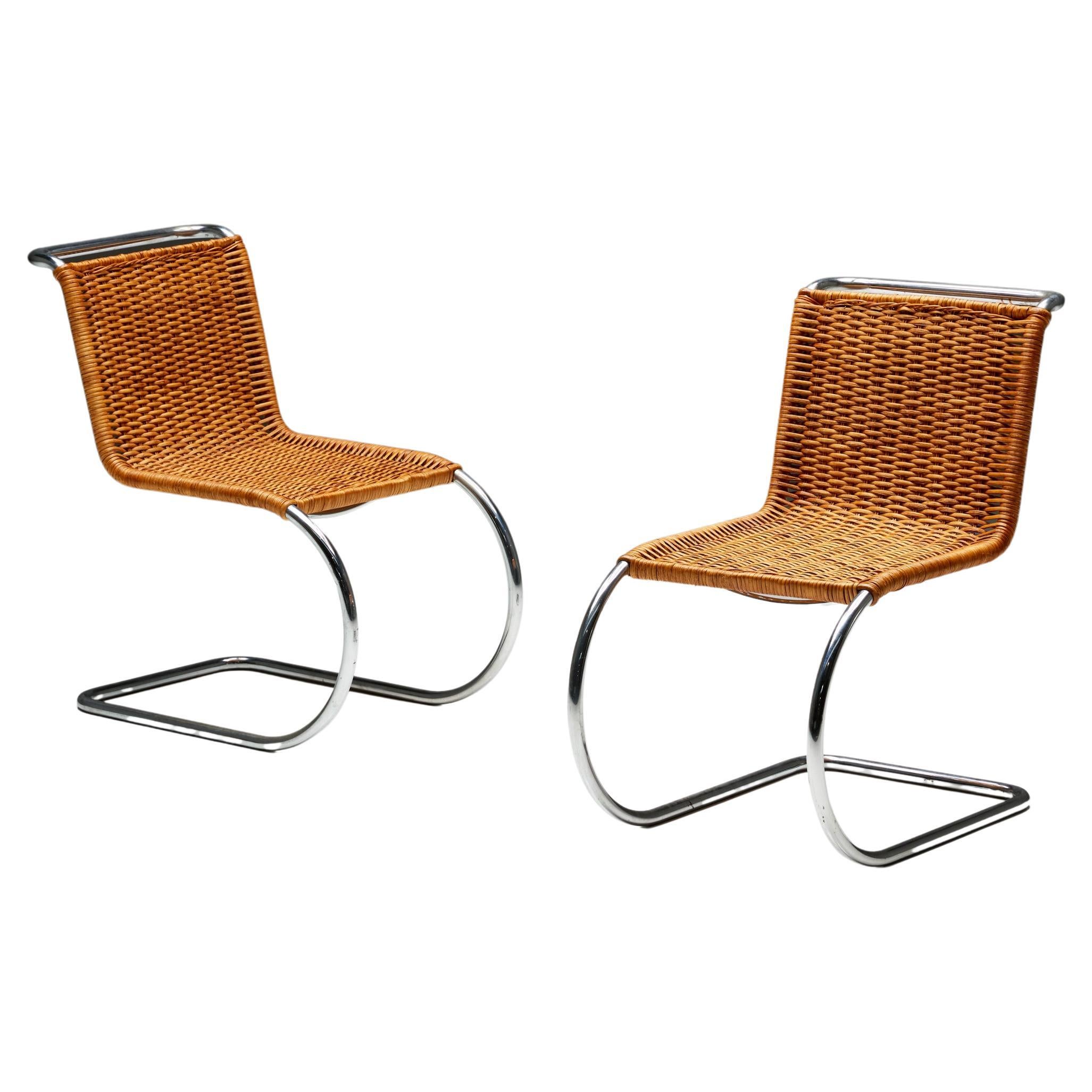 Materials
Metal, Chrome, Natural Fiber, Steel, Animal Skin, Cane, Leather, Rattan
Styles
Bauhaus, Mid Century Modern
Shop All