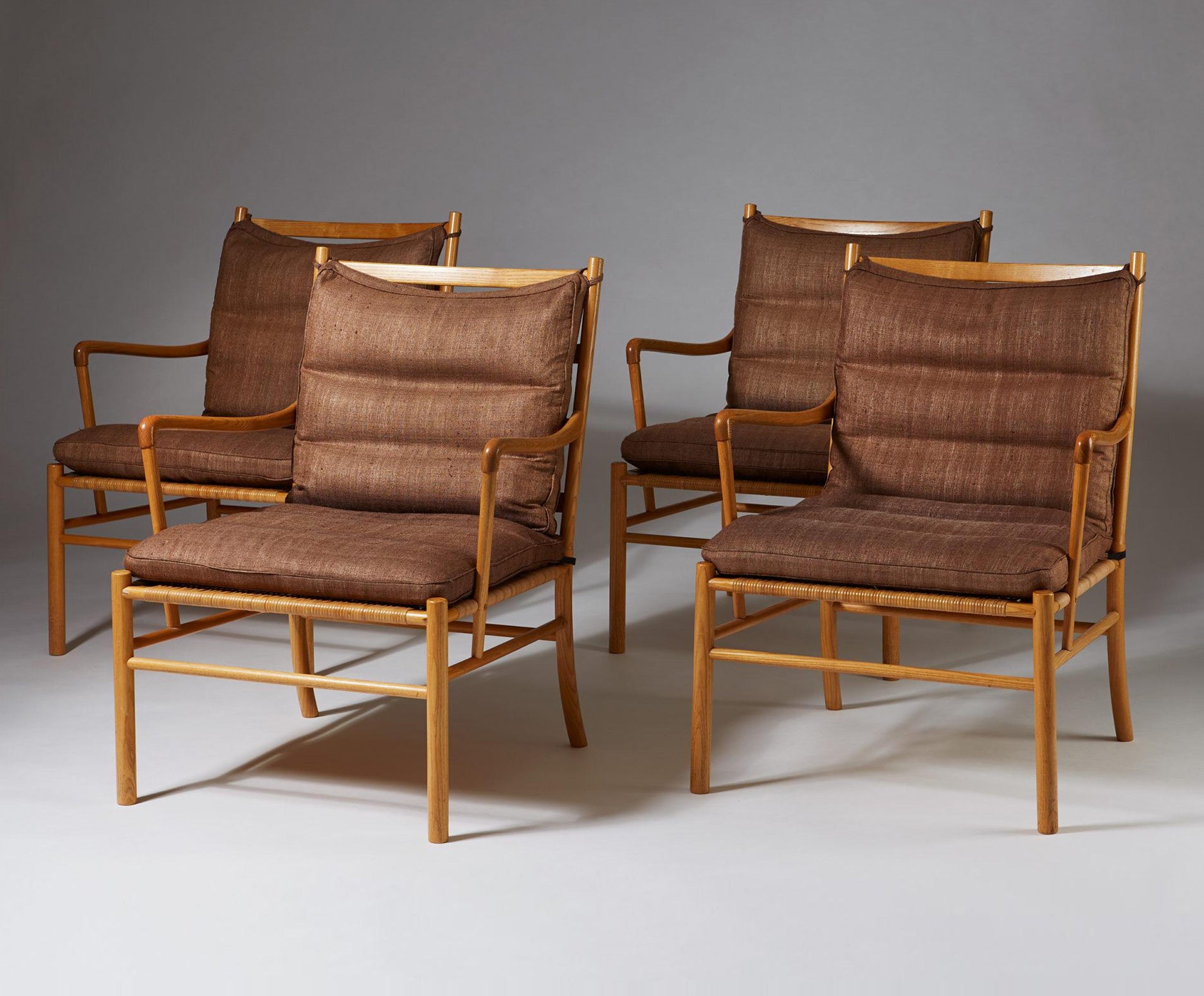 Iconic Designs
Colonial Chair
About the Design
In creating his seminal work, the Colonial chair, in 1949, Danish designer Ole Wanscher (1903–85) found the ideal balance between minimalism and traditionalism through a simple silhouette, slim wooden framework and plush leather cushions. While Wanscher may not be a household name today in the way that his Danish contemporaries Arne Jacobsen, Finn Juhl and Hans Wegner are, he played a prominent role in mid-century Scandinavian design and is greatly respected by furniture historians.
Raised by an art historian father, Wanscher developed an appreciation for the arts at an early age, eventually going on to study architecture and furniture design under modernist master Kaare Klint at the Royal Danish Academy of Fine Arts. After graduating, he worked for Klint's practice before starting his own firm. Then, after Klint's death in 1954, Wanscher took over Klint's academic role until his own retirement from the academy in 1973. His professional accolades include the Copenhagen Carpenters' Guild Annual Award and the gold medal at the 1960 Milan Triennale.
An avid historian himself, Wanscher also traveled the world to study designs from different cultures and was particularly interested in furniture from Egypt, Greece and China, as well as from the Shaker movement and the Vienna Secession. He'd later publish the results of his global studies in The Art of Furniture: 5,000 Years of Furniture and Interiors. This approach, rooted in history, which was largely inspired by Klint's own philosophy, set Wanscher apart from the segment of Scandinavian modernists who eschewed the past for the present and the future.
For the Colonial chair, Wanscher drew inspiration from 18th-century English furniture, namely ladder-backed chairs by Thomas Chippendale. He crafted the slim frame of roundwood timber, using curved armrests and legs — a Wanscher signature element — and thoughtfully placed mortise-and-tenon joints to create stability. And although the finished product radiates a sense of careful craftsmanship, Wanscher designed the Colonial chair to be easily manufactured: Its wood frame, woven cane seat and leather cushions can each be produced separately and joined at a later stage.
The Colonial chair was originally manufactured by P. Jeppesens Møbelfabrik, for whom Wanscher also designed the Colonial sofa and the Colonial coffee table to complete the Colonial collection. Today the chair is manufactured by Carl Hansen & Søn and sold alongside a footrest. It remains a crowd-pleaser with its timeless, elegant yet simple form.
Ole Wanscher Colonial Chair
Previously Available Items
More Ole Wanscher Designs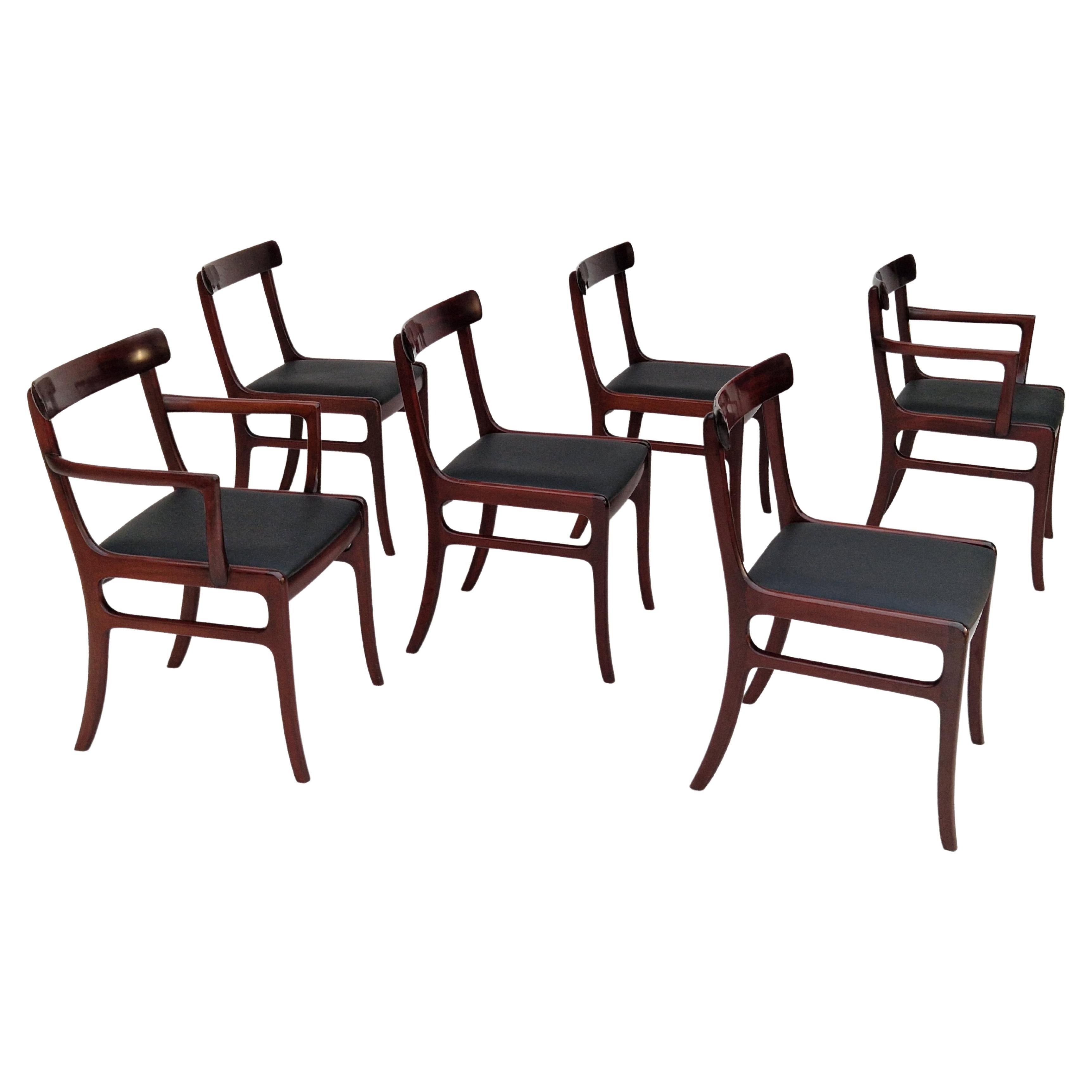 Rungstedlund Dining Chair
Rungstedlund Dining Chair
Materials
Wood, Mahogany, Animal Skin, Leather
Styles
Mid Century Modern, Scandinavian Modern
Shop All