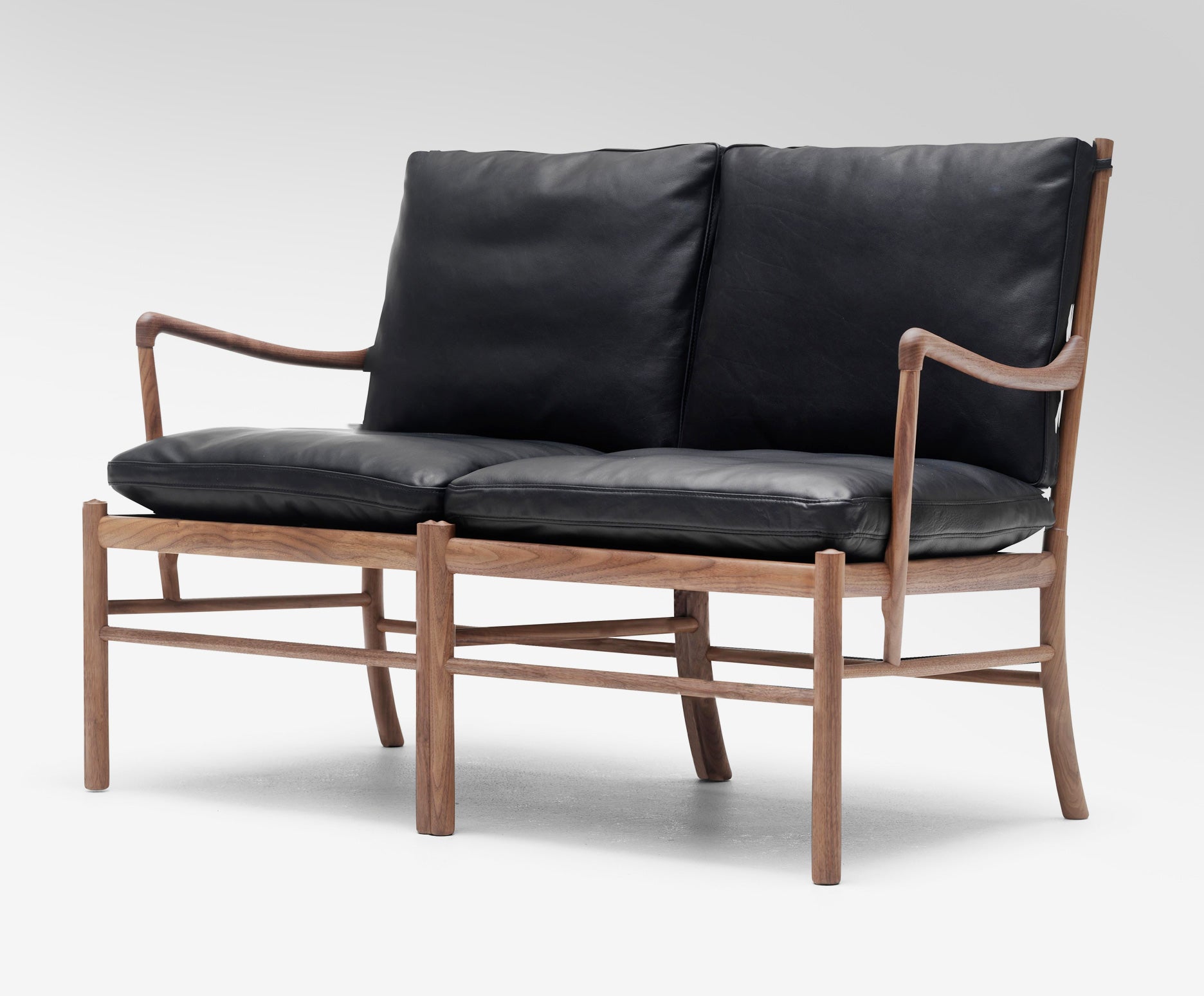 Iconic Designs
Colonial Sofa
About the Design
In 1964, Danish designer Ole Wanscher (1903–85) created for P. Jeppesens a successor to his popular 1949 Colonial chair that maintained its high quality of craftsmanship with a little extra room. The two-seater Colonial sofa, with its loose cushions on a cotton webbing base and elegant double center wooden legs, is an update on a nostalgic style that channels the functionality of Scandinavian mid-century design.
The son of an art historian, Wanscher was fascinated with the history and culture of furniture, having studied under design master Kaare Klint and traveled the world to explore different vernacular traditions. Although he adopted the minimal tenets of modernism, he did not believe in totally overlooking the past. He drew on influences from ancient Egypt and China as well as the Shaker and Viennese Secession movements. He also published extensively on this heritage — his books include The Art of Furniture: 5,000 Years of Furniture and Interiors.
Wanscher was especially drawn to 18th-century English furniture created by designers like cabinetmaker Thomas Chippendale, who heavily inspired his Colonial series. Along with the chair and sofa, the series has a coffee table and footrest, all featuring the meticulous bracing that gives strength to their graceful designs. The Colonial sofa also shares the curved armrests that were a Wanscher signature. The refined two-seater was meant for the mass market yet manufactured to stand the test of time, both aesthetically and structurally. In 2015, Danish furniture company Carl Hansen & Søn reintroduced the sofa design as part of a relaunch of the whole Colonial series.
Previously Available Items
More Ole Wanscher Designs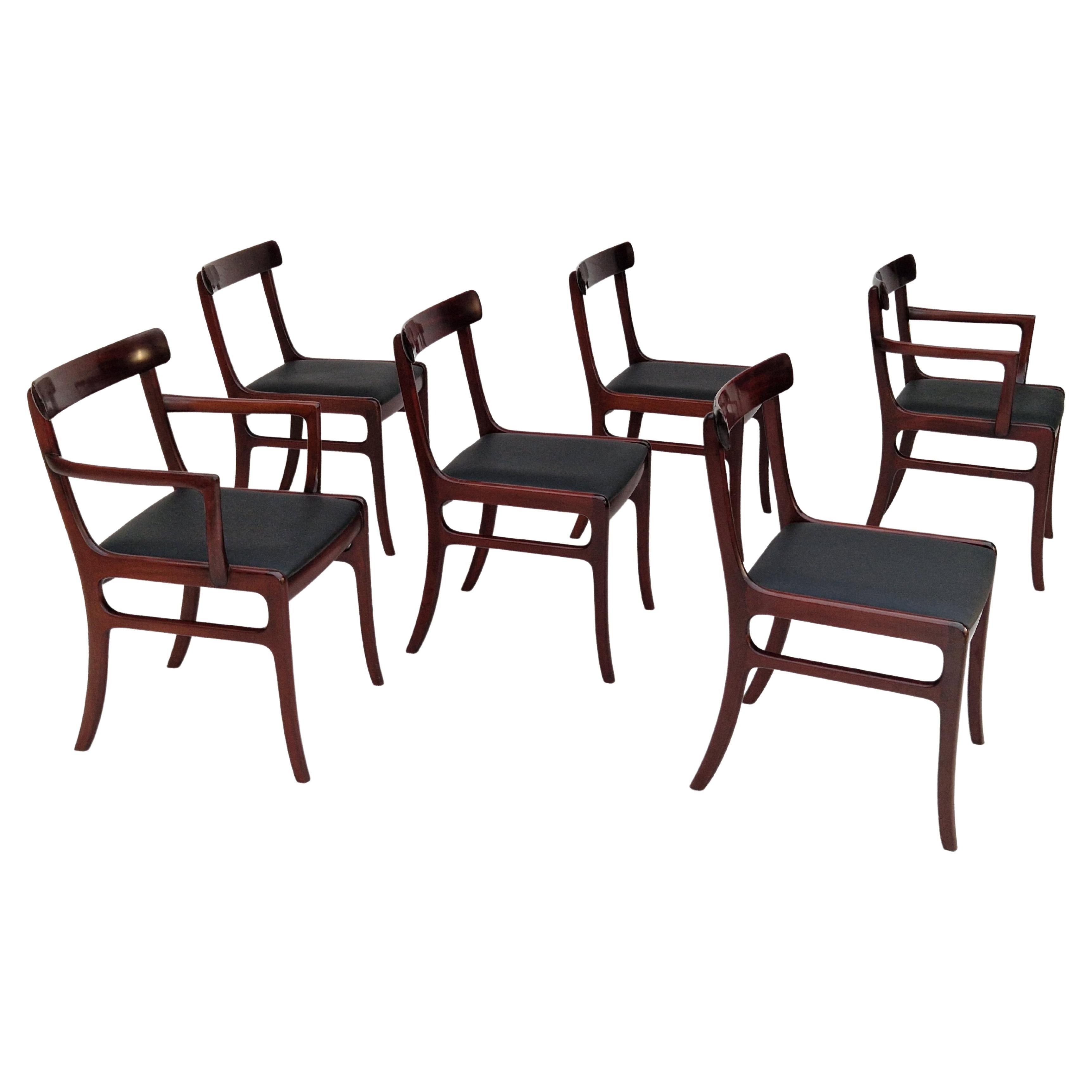 Rungstedlund Dining Chair
Rungstedlund Dining Chair
Materials
Wood, Mahogany, Animal Skin, Leather
Styles
Mid Century Modern, Scandinavian Modern
Shop All