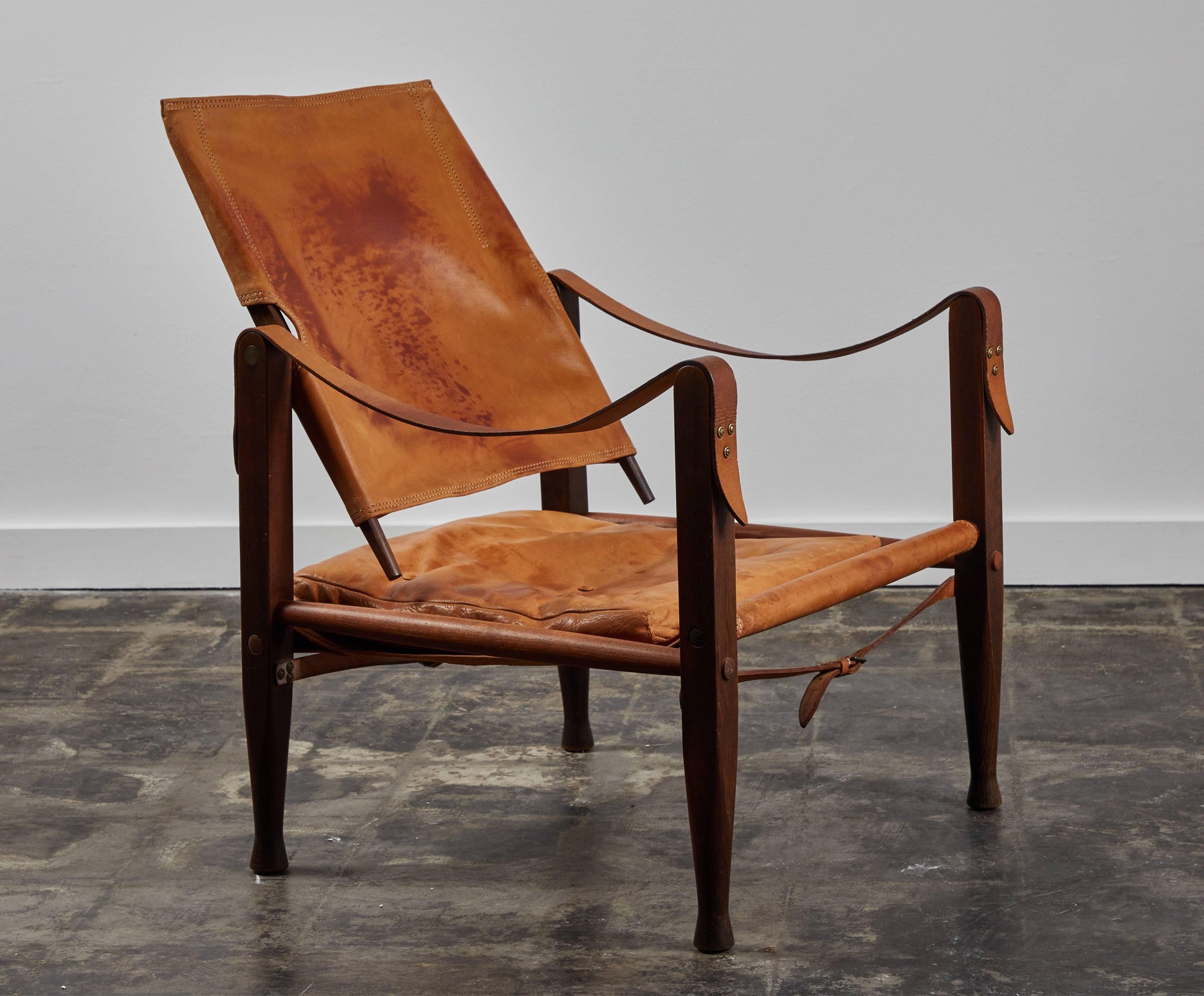 Iconic Designs
Safari Chair
About the Design
The Safari chair, created by legendary Danish designer Kaare Klint (1888–1954) in 1933, has roots in one of the earliest known examples of do-it-yourself furniture. Specific accounts vary, but Klint was inspired by an image of a Roorkhee chair (perhaps spotted in a travel guide) being used on an African safari.
Named for the headquarters of the Indian Army Corps of Engineers in Roorkhee, a city in Northern India, the Roorkhee chair was a military campaign chair that was popular with British officers during World War I. The chair's maker, who was tasked in the late 19th century with developing lightweight, adaptable seating that could be quickly taken apart for the British military, remains unknown. The Roorkhee's seat was made of stretched canvas while the armrests were leather straps, and it was probably the design's practical simplicity that appealed to Klint, who is celebrated for having incorporated rigorous research on precedents, proportions and materials into his designs.
At the time of the Safari chair's inception, Klint — whose start in design owes to the influence of his father, architect P.V. Jensen Klint, as well as a furniture-making apprenticeship at age 15 — was already playing a prominent role in the trajectory of Danish design. He was a professor at the Royal Danish Academy of Fine Arts in furniture design (a department he founded in 1924), where his students included Hans Wegner, Ole Wanscher and others. Through his own remarkable designs as well as his teaching, Klint became known as the "father of Danish modernism."
Although Klint's interpretation of the clever military campaign chair design is the most faithful to the original, other modern chairs based on the Roorkhee include Le Corbusier's Basculant chair and the Wassily chair designed by Marcel Breuer.
The Safari chair's flexible structure sees an integration of loose mortise-and-tenon joints that are strengthened when someone sits in it. As compared to vintage versions of the Roorkhee, it's clear that Klint made important changes in designing his chair, such as an angling of the seat that better supports ergonomics. The chair was originally produced by Rud Rasmussen Snedkerier and exhibited at the Copenhagen Cabinetmakers' Guild Exhibition in 1933.
Today, the solid wood Safari — made of Danish ash with a canvas or ox-hide seat and saddle-leather armrests — is manufactured by Carl Hansen & Søn. A seat cushion and footstool are available, and like its lightweight 1930s-era prototype, the chair can be assembled and taken apart without the use of tools.
More Kaare Klint Designs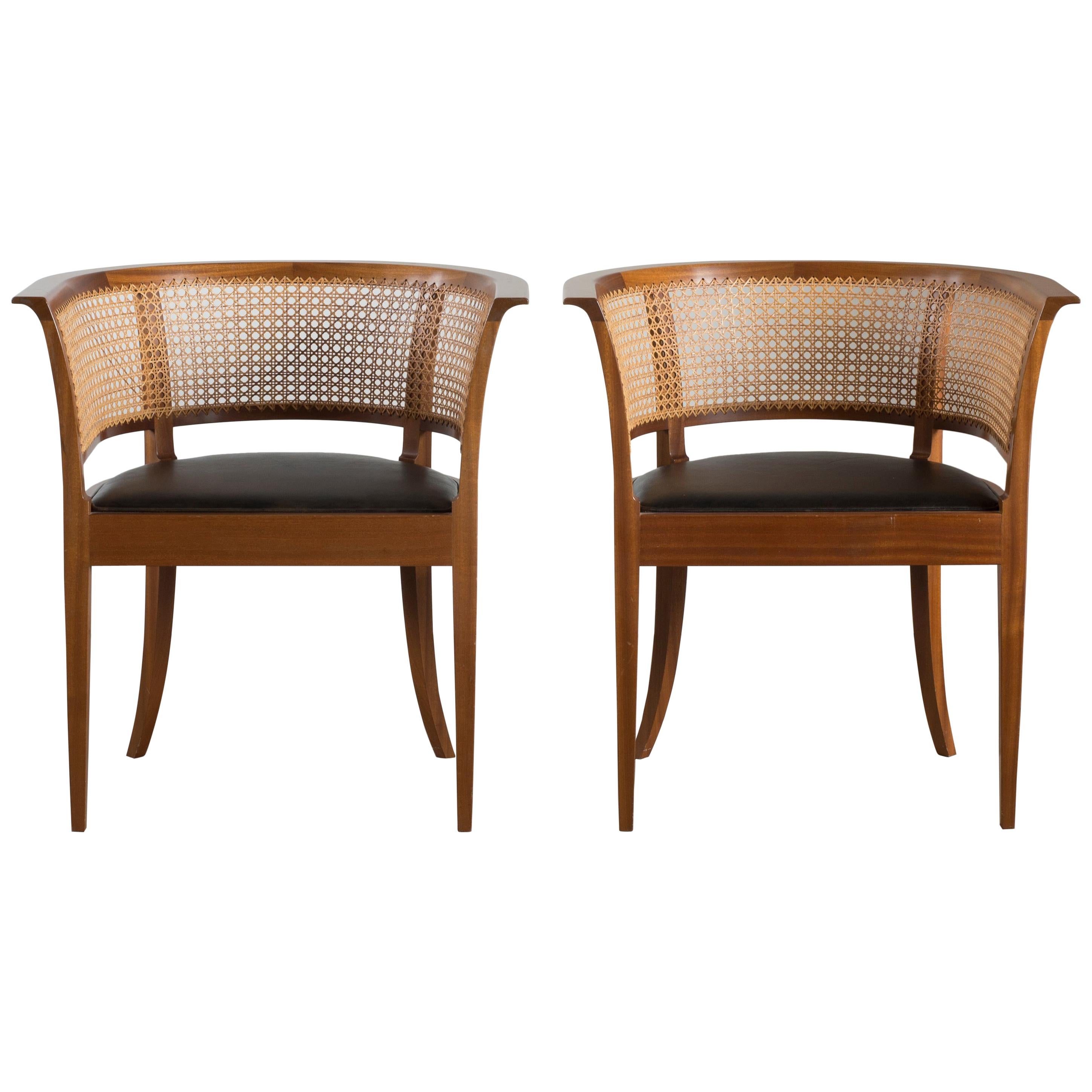 Materials
Wood, Animal Skin, Leather, Mahogany, Oak
Styles
Scandinavian Modern
A bridge between classical furniture and functionalism that ushered in Danish modern design, the 1915 Faaborg chair was the first major work by Kaare Klint (1888–1954). The chair, which was created for Denmark's Faaborg Museum, typified the marriage of practicality and form that would come to occupy Klint's modernist peers. The design combined old world materials and craftsmanship with a pared-down, simple approach. Klint was tasked with producing a light chair that could be moved around by m...
Shop All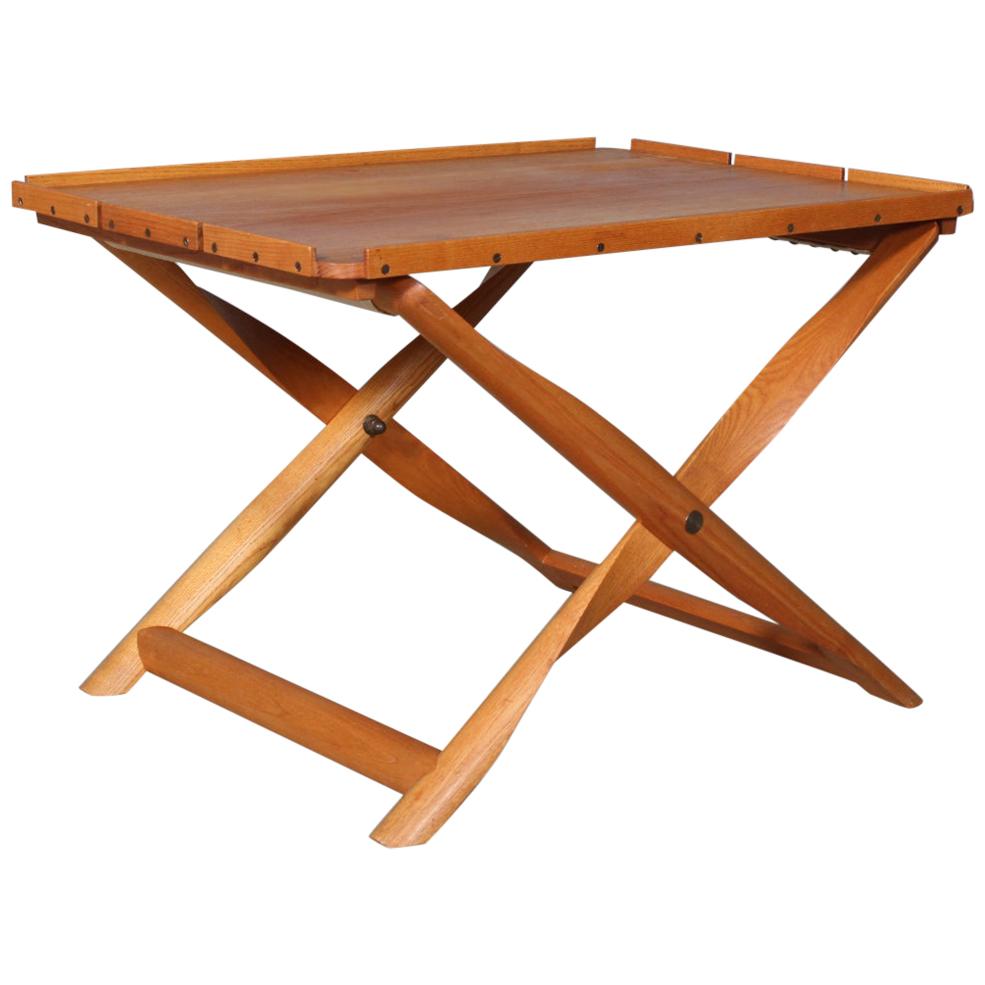 Materials
Ash, Hardwood, Wood
Styles
Scandinavian Modern
Shop All